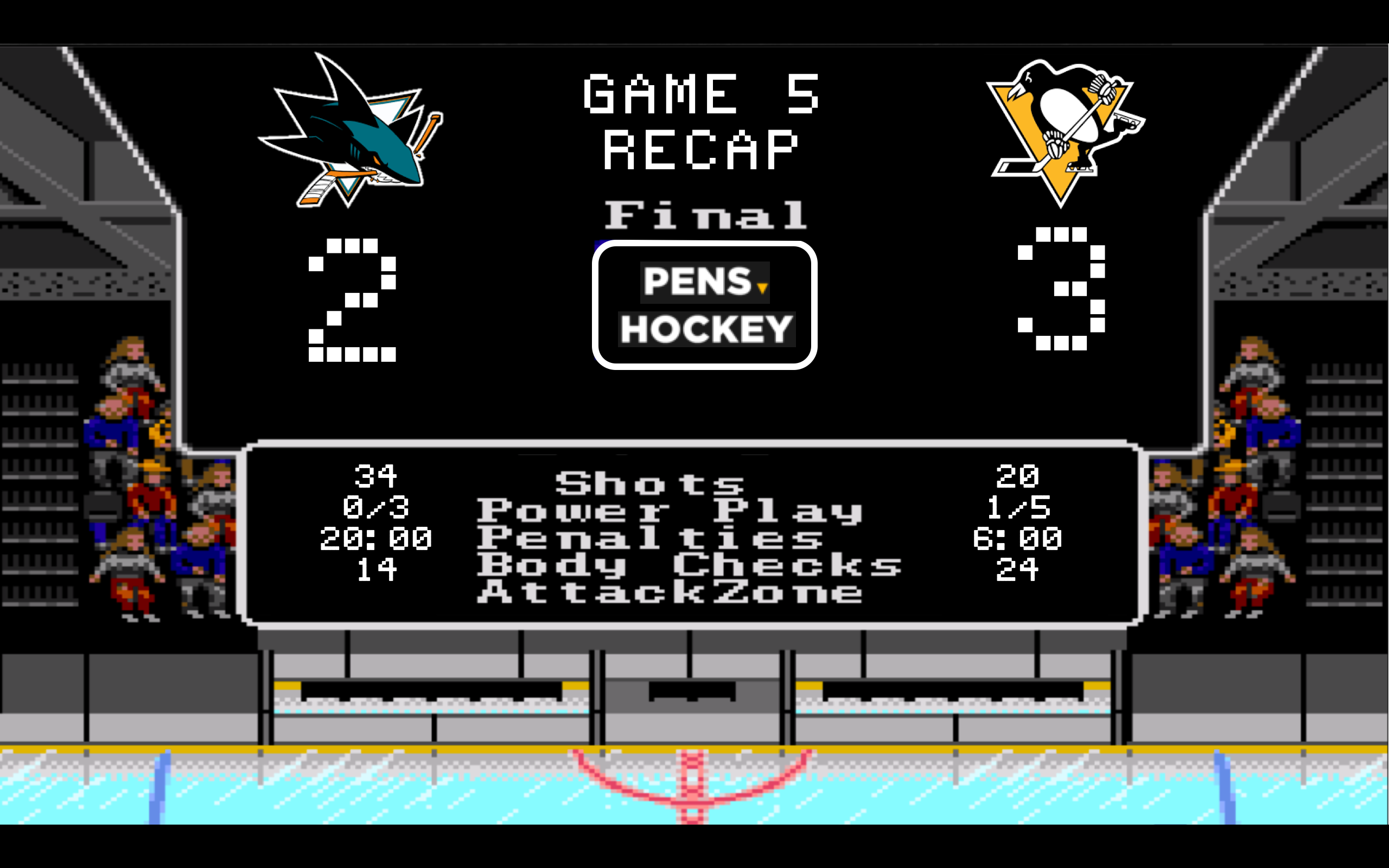 There is a very good chance you are reading this because you skipped the game entirely, partially because the NHL didn't want to feature this Stanley cup rematch on either national television channel or on their free game of the day. There is also an even better chance that you watched the first 45 minutes, punched the remote off and went to sleep. Every mother and their brother knew the Sharks were going to come out firing, and they did, to the tune of 27 shots on goal after 40 minutes of play and a 2-0 lead. In the tail end of the 2nd period Olli Maatta and Derrick Pouliot both left the game with injuries. So now the Penguins are down 2-0, with 4 defenders, and at this moment have 10 shots on goal and haven't scored in 5 periods. No Kris Letang. No Sidney Crosby. A few years ago most would've switched channels. If you're new to this team you probably still switched the channel. But ever since that Florida game last season, there is that little voice, the slimmer of hope, a hope that for a few years we lost as Penguins fans, but it has returned. That feeling where you just knew that if they could put one in everything could change. I didn't call them San Choke-se yesterday just for the hell of it, and man, did that sad thing they call their core deliver last night.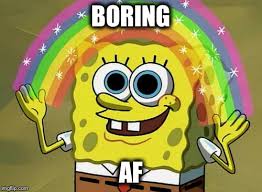 Tomas Hertl assisted by Pavelski & Burns @ 5:04
Fleury loses his stick on a previous shot, and due to a neutral zone turnover he is unable to retrieve it in time. Heads up play by Pavelski to shoot low on the goalie without a stick. Flower may have panicked a little bit with the initial save, but it's never a good situation to be in. A goalie sans stick looks like a fish out of water. Of course it is Hertl, the Sharks "missing force" that was injured during the SCF, would've changed everything…
Patrick Marleau assisted by Couture @ 16:15
Ah the joys of Chris Kunitz. Some nights you love him, some nights he's turning the puck over at the blue line.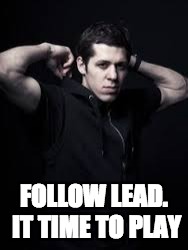 Evgeni Malkin (2) unassisted @ 6:47
This goal is nearly indescribable, so we will let the video do that. What is describable is Geno's celebration. When he lets out that roar while slamming his foot down, you knew the Pens were getting ready to light the can up.
Martin Jones had the best view of Malkins celebration:
Scott Wilson assisted by Cullen (3) & Hornqvist (2) @ 9:01
Another goal brought to you by the new PPG paint shade of Horn Train Induced Defender Shit Stain. Scott Wilson… where have those hands been?
Patric Hornqvist (2) assisted by Kessel & Malkin (3) @ 14:02 PPG
Paul Martin was on the ice for every Penguins goal. Starting to think he still wants to be a Penguin. Had he not hit Hornqvist from behind (#hockeyporn), his skate wouldn't have been in the right spot. It's a dirty goal, but it's a dirty world in the NHL. What a night for Hornqvist, absolute beast in the 3rd period.
Thanks for playing San Jose, but the Pens just showed you how to play like a champion, down but never out.
---
THOUGHTS:
Down to 4 defenders for the 3rd period, Schultz, FRKing Justin Schultz leading the charge with 10:08 in just the 3rd, followed by Daley (9:38), Cole (9:14), and Dumoulin (8:58). Unreal effort by the Pens defense.
Pens have allowed an average of 35 shots against per game this season, which is 6 more than last season. I know it doesn't sound like a lot, but 6 * 82 games is 492 additional shots to face. Even if Pens goalies had a 0.955 save percentage that is still 23 additional goals.
Hagelin with 5 shots on the season, and 3 of them came in game 1.
Always nice to walk in to Friday morning after a Pens win

3rd: " A lot of banging goin' on right now" -Errey
2nd: " Malkin penetrating, now pulling back" -Steigy
1st: "Get it in deep and start banging bodies" -Caufield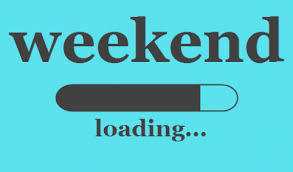 Thanks for reading! Follow us on Twitter @penshockeyblog and join in the conversation below, and most importantly as always, GO PENS and Philly sucks.