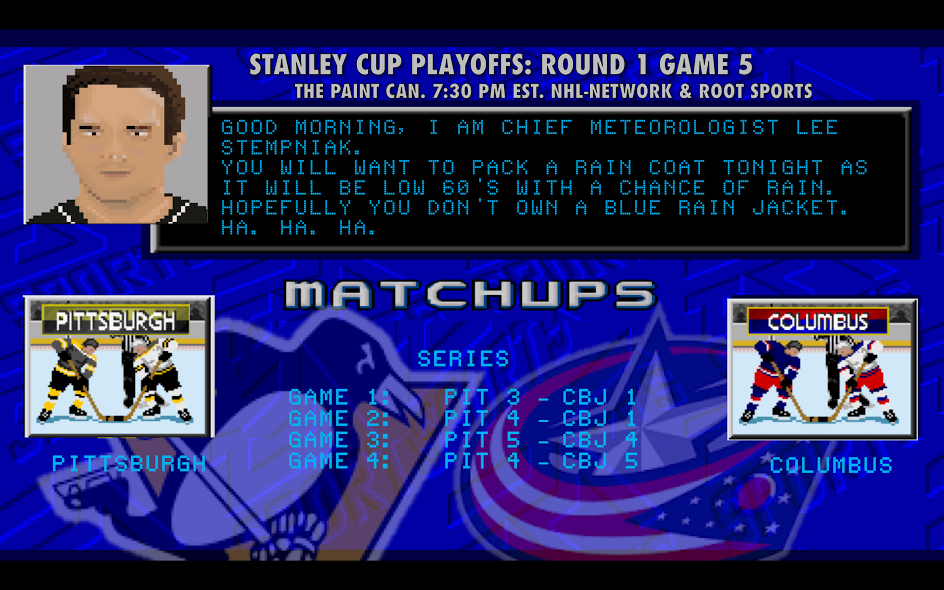 Game 4 did not go as planned for the Pittsburgh Penguins, which isn't saying much since teams don't often plan to lose, but somehow despite a subpar effort they got to within a goal in the last 30 seconds of the game.  Nevertheless, the compete level for the Penguins was not up to the task and Columbus came away from Game 4 with a win they needed to get.
It doesn't bode well that, after outscoring the Blue Jackets in the first two games 7-2, the two teams washed each other out in the last two games, each scoring nine goals.  In Game 4 head coach John Tortorella swapped the Foligno-Dubinsky-Atkinson and Anderson-Karlsson-Jenner lines so Dubinsky's line opposed Malkin's instead of Crosby's and Karlsson's line covered the reverse.  Columbus was able to get more balance from that decision, and ultimately the result was not that different from Game 3, with Crosby's line being on the ice for three goals.
Crosby's line has been feast or famine in this series.  In the first two games in Pittsburgh, Crosby, Sheary and Guentzel combined for +4; in the past two they combined for -9, and this despite Guentzel's hat trick in Game 3.  In Game 4, the Columbus hit parade continued against Sheary and Guentzel, and I'm pretty confident that Guentzel was concussed on one of the first few hits he took.  Crosby was seemingly uninvested at times, and his inattentiveness did not help prevent Karlsson's goal.  Sheary is -3 with one assist in the series.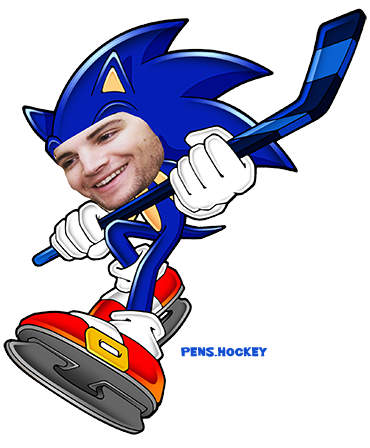 Malkin's line, however, has been solid: he, Kessel and Rust have combined for a +13 with five goals and eleven assists.  The ballyhoo that preceded Malkin's return from injury suggested he might be rusty to the point of ineffectiveness, but he has not disappointed…at least on the scoresheet.  I know I'm in the minority on this, but we have seen none of the galloping, shoulder down, barge-his-way-through Malkin that has been Malkin's trademark in past years.  Kessel too has been prone to stopping up instead driving the puck down below the hash-marks whereupon the Penguins can go to work on the cycle.
The main difference between Games 1 and 2 and Games 3 and 4 however was puck support and movement.  Three of Columbus' goals from Game 4 were on second or third chances, while in Games 1 and 2 the Penguins generally had cleaned up well from rebounds, loose pucks, 50/50 battles. But as Game 4 wore on, the Penguins defensive coverage broke down with increasing sloppiness:
Jack Johnson's shot from the point caroms off of Crosby's skate as he was getting good body position on Josh Anderson.  Fleury was screened throughly.  It was a lucky goal.
Guentzel doesn't take a pass from Dumoulin cleanly, and the takeaway turns into a 3-on-2 for Columbus.  Anderson gets just enough of a step on Dumoulin and slips the puck through Fleury's legs as Fleury was considering the chances of a pass.  The puck might have been redirected slightly by Hainsey, but the lapse by Dumoulin hurt most.
A quick zone exit by Columbus catches Hainsey flat-footed, leaving Saad and Nutivaara on a 2-on-1 against Dumoulin.  Karlsson's shot off of Fleury's pad is swept away by Dumoulin but not out.  Jenner feeds the puck back into the slot, and Dumoulin gets caught watching the puck instead of Nutivaara who finishes off the rebound from Jenner's feed.
A zone exit by Columbus as Karlsson takes off with Cole out of position.  Cole catches up with Karlsson and gets a piece of Karlsson's shot which hits the glass and falls back to Cole behind the net.  Fleury was slow to get back into position, Crosby wasn't back-checking very well, and Karlsson stick-checked Cole off the puck and snuck it past the just-then-recovering Fleury.
Columbus gets set up, and Carlsson shoots wide from the point and Nutivaara pinches to gather up the puck.  All by himself in the slot, Jenner gives him a stick to hit and Nutivaara's pass caroms off Jenner's stick to Saad who is left alone by Daley who went to cover Jenner.  Saad gets a chance or two on Fleury before poking the puck past him (mind you, no Penguins skaters are moving towards Saad here; fault Wilson, Daley, Bonino), and Jenner deposits the loose change.
Game 4 featured a lot of Penguins chasing and/or watching the puck, and Columbus capitalizing on their inattentiveness.  If Game 5 is going to be in the Penguins' favor, they cannot make mistakes and allow the Blue Jackets to punish them for those mistakes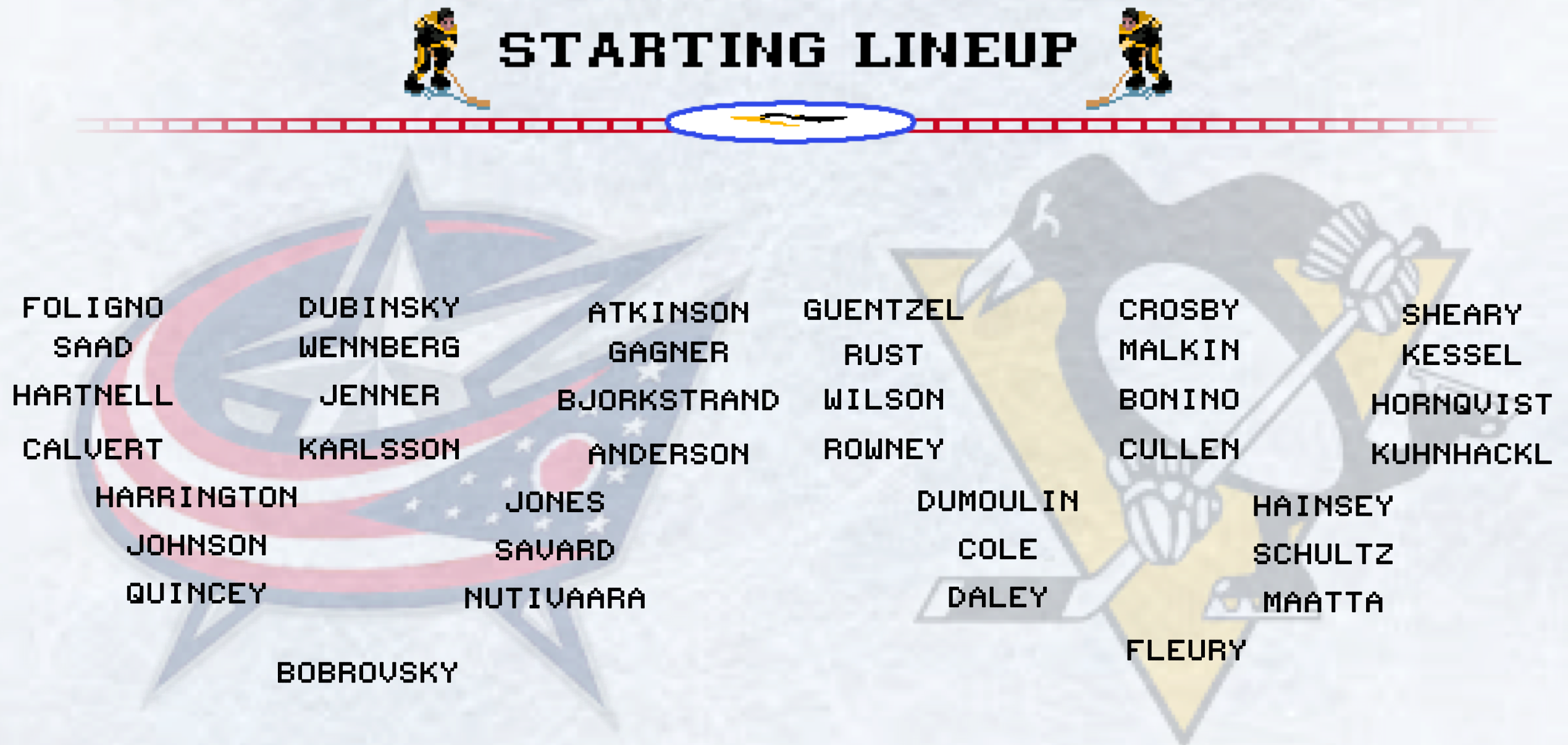 I wouldn't anticipate any changes for Pittsburgh, as we've heard nothing on the status (beyond the status quo) of Matt Murray, Chris Kunitz, and Carl Hagelin.  Remember: Mike Sullivan did say he would expect Hagelin to be back for this series, and supposedly Hagelin and Kunitz have been skating on their own, although there is no physical evidence to support that claim.  Unless he magically appears in today's morning skate or the pre-game warmups, Hagelin likely won't be returning tonight, but it'll be something to watch for in case this series continues.
For Columbus, it's possible that Scott Hartnell comes back into the lineup after being dropped for Lukas Sedlak.  Then again, the Blue Jackets got what they wanted from their lineup in Game 4, so they may stick with that instead of Hartnell's antagonism.  I'm betting he'll be back in though, to give Penguins' fans someone else to boo.
---
Around the Stanley Cup Playoffs
WSH@TOR Game 4 – Washington wins 5-4, ties series 2-2
Four goals in the first period gave the Capitals almost all the breathing room they needed, as they held off the Maple Leafs to secure the 5-4 win and even the series as it heads back to Washington for Game 5 tomorrow.  Two goals each from T.J. Oshie and Tom Wilson, but as with for the Penguins in Game 4 Toronto was able to bring the game within one goal in the last minute of play.
OTT@BOS Game 4 – Ottawa wins 1-0, leads series 3-1
Bobby Ryan's goal at 5:49 of the third was all the Senators needed to keep the lid on Bruins fans and take a 3-1 series lead and a chance to win the series back to Ottawa for Game 5 tomorrow.  Craig Anderson made all 22 saves he needed to, as Boston was unable to crack the Senators netminder.
ANA@CGY Game 4 – Anaheim wins 3-1, wins series 4-0
John Gibson made 36 saves on the night and helped secure the series sweep for the Anaheim Ducks over the Calgary Flames.  Patrick Eaves, Nate Thompson, and an empty-netter from Ryan Getzlaf were more than enough for Anaheim, as they could muster only one power-play goal from Sean Monahan.  Anaheim now awaits the winner of the Edmonton-San Jose series.
MIN@STL Game 4 – Minnesota wins 2-0, St. Louis leads series 3-1
Devan Dubnyk closed the door when the Wild needed him to, stopping all 28 shots he faced en route to a Wild victory and staving off elimination.  Charlie Coyle and Martin Hanzal scored for Minnesota, as St. Louis couldn't get anything through on Dubnyk.  Game 5 is Saturday in Minnesota.
TODAY'S (OTHER) GAMES
NYR@MTL Game 5 – series tied 2-2
CHI@NSH Game 4 – Nashville leads series 3-0
SJS@EDM Game 5 – series tied 2-2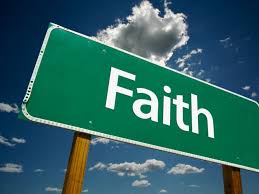 'WE' FINISH THIS TONIGHT
LET'S GO PENS