Sometimes there are things that are going to happen no matter what. In hockey a team is going to shit the bed for a game or two, and luckily for the Penguins they had a 3 game series cushion when they decided to. Series sweeps are not too frequent these days, and letting the Blue Jackets get their second ever playoff win on home ice was an extremely thoughtful gesture by the Penguins. Columbus is still garbage though.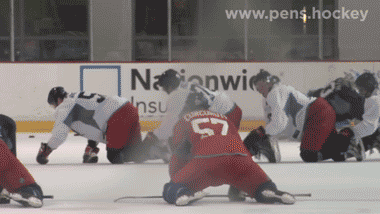 This game was one of the few that could've been decided in the first period. Had the Penguins jumped out to a quick lead this game would've looked like a scene from Rambo 12 and then would've ended. That wouldn't be the way to garbage would crumple though as Jack Johnson cashed in (get it?) at the 11 minute mark followed by whoever in the hell Josh Anderson is at 18:56. How we felt watching the game:
https://twitter.com/PeepsBurgh/status/854488762520412161

The game ended at approximately the 5 minute mark of the second when Nutsinsarah scored to give the jags a 3-0 lead. Assuming that was it for the night from the Pens some sane people went to bed. Some not so sane people found their wcw:
PATRIC HORNQVIST (2) Assisted by SCHULTZ (2) & KESSEL (4) @ 6:43 PPG
Patric Hornqvist in his natural habitat… Right in front of the opposing team net. pic.twitter.com/ENJFYY5Uru

— Pittsburgh Penguins (@penguins) April 19, 2017
And now the seed of doubt was planted, everyone knows the story about a 3-1 lead in a hockey game.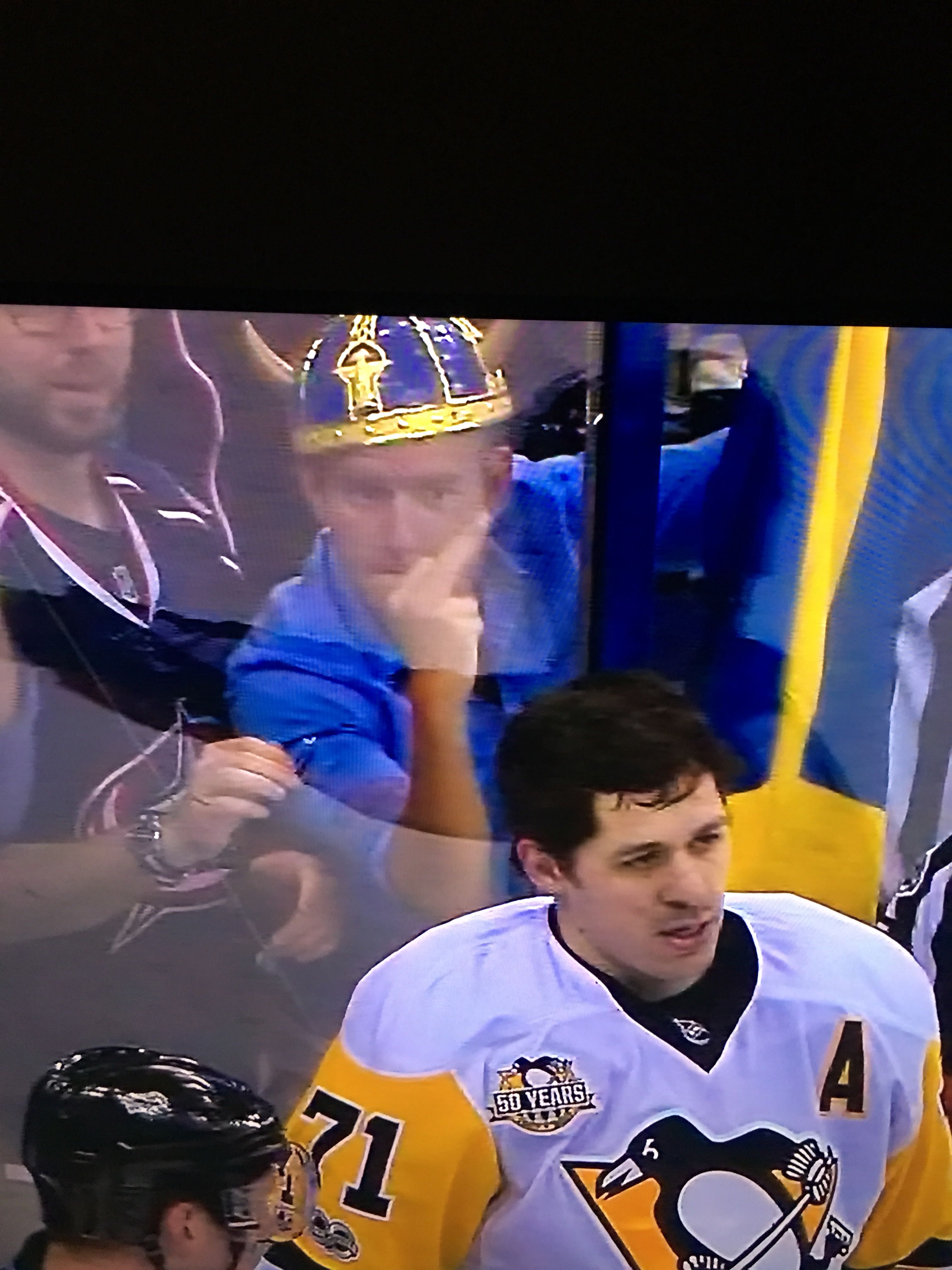 RON HAINSEY Assisted by KESSEL (5) & MALKIN (6) @ 16:24
Some more of this, please! pic.twitter.com/SnphnrtAtb

— Pittsburgh Penguins (@penguins) April 19, 2017
This is just some unreal placement by Hainsey who has put together a solid performance in his first postseason of his career. This goal also made hearts all across Columbus break. As their doubt grew stronger our assurance that the city has no brain was confirmed.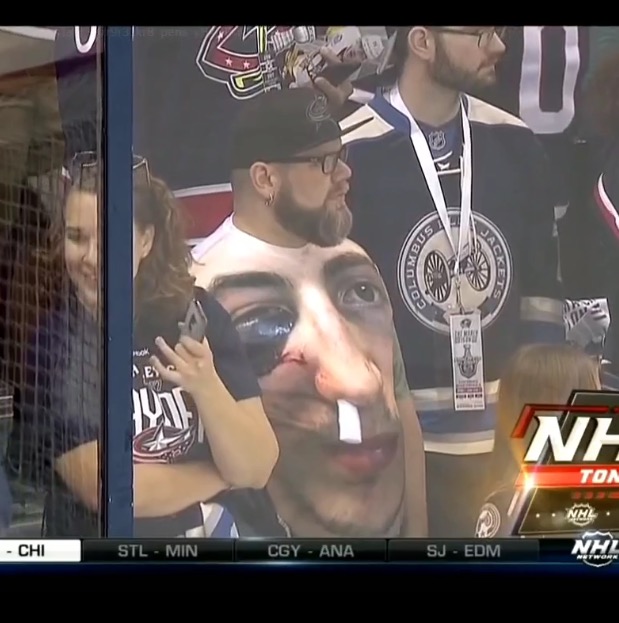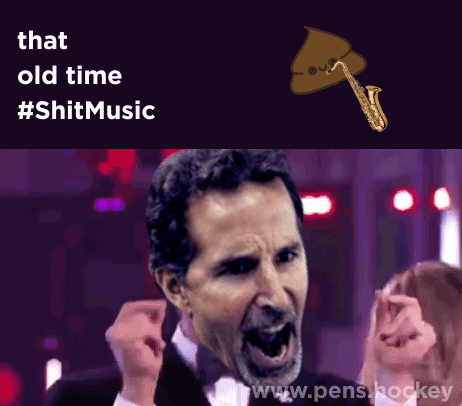 William Karlsson would score 27 second into the third period and that would basically do it, even the Blue Jackets couldn't fuck it up. Tom Kuhnhackl and The Jackal (thanks moonsloth) scored at different points between a Boone Jenner goal and that was it.
---
THOUGHTS:
No thoughts needed, the odds of losing this game were higher than winning
The team had a pretty poor defensive and overall effort, I would expect Sullivan to  have them firing on Thursday
Hopefully that is the last time we are in Columbus
Biggest news of the night is Trib Sports follows us on Twitter now which means we either pissed them off and are about to get sued or they wanted to boost their follower number
---
Around the Stanley Cup Playoffs
MTL@NYR Game 4 – New York wins 2-1, ties series 2-2
Ryan Nash's go-ahead goal at 4:28 of the second period was enough for the Rangers as they beat the Canadiens 2-1 and tied the series 2-2 with Game 5 in Montreal tomorrow.  The victory ended a six-game home playoff losing streak for the Rangers, which included three losses against the Penguins last season.  Montreal didn't test Henrik Lundqvist that greatly as they only mustered 24 shots on goal.
EDM@SJS Game 4 – San Jose wins 7-0, ties series 2-2
As you can see, it was all Sharks in Game 4, as Joe Pavelski, Patrick Marleau, and Logan Couture finally notched their first goals of the playoffs.  San Jose made Edmonton pay for their lack of discipline and went 4/8 on the power-play.  Cam Talbot gave up five goals before yielding the netminding duties to Laurent Brossoit, and the Oilers had nothing to show for their lack of offense either (23 shots).  Game 5 returns the series to Edmonton on Thursday.
TODAY'S GAMES
WSH@TOR Game 4, Toronto leads series 2-1
OTT@BOS Game 4, Ottawa leads series 2-1
MIN@STL Game 4, St. Louis leads series 3-0
ANA@CGY Game 4, Anaheim leads series 3-0

Turns out 'we' DO have a winner to celebrate this morning. Yes my Pornguins, today we crown the winner of the…
2016-2017 PENS.HOCKEY PORN POLL 1st ANAL-UAL CHAMPION
Butt before we do that I'd like to tell you all that I really enjoyed being able to bring this feature of our 'lil blawg' to you. it's been an honor and a pleasure and my only wish/hope is that you all enjoyed it as much as I did.
Before we begin…I have someone that I'd like to thank. Midnight Rider was the part of our Pornguin family who, in Game 7 asked in the comment section… "Who want's to play hockey porn?"  I in turn responded by commenting… "hahaha…How do you play?" …the rest is Pornguin history.
From Phildo…to you MR…thanks for the idea and all the HP lists you provided after errey game…couldn't have 'got it up' without you ; )
That said,  heeeeeere is your 2017 P.H HPP CHAMPION…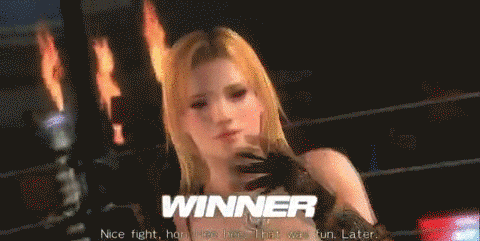 Games 1-10 champion: Game 4:
"Taste it, you just taste it. You don't sit there and guzzle it, you just taste it. Okay?" "I think at the end of the night there will be some guzzling"
"BOURBON" Bobby Errey
(28 votes out of a total 50 voters [HP Record] – 58%)
Congratulations Bob!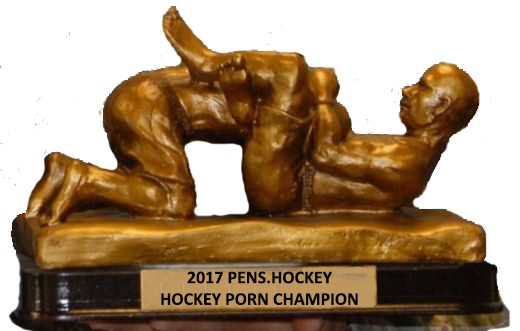 It was an epic first season battle and 'we' send our condolences to all those who voted for Sid Crosby's quote (cause 'we' all know who the real Champion is, right?) …Hahaha…COULD. NOT. RESIST.
Well that wraps up this years presentation. It's gonna 'feel soff' around here without an HP section butt 'we're' planning to be sneaking in the backdoor again next season, 'MURRAY willing and the creek Doan rise!'
G'day erreybody … I'll just leave this here for my 'parting' shot…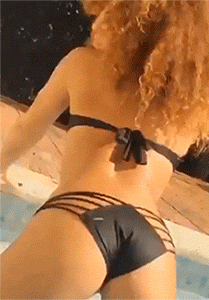 THIS IS NOT THE END….um, wait
LET'S GO PORNGUINS       DO IT