"He's been our best player," head coach Mike Sullivan said. "I don't know what else I can say. … He's really risen to the challenge."
When your head coach is speechless, it's probably safe to assume that he's really happy with you. And yet, right now that's where we all are with Marc-Andre Fleury, and really this entire Pittsburgh Penguins team. Fleury is relishing the opportunity to be the last line of defense for a Penguins team that needs him more than ever.  After Game 2, Olli Maatta said as much about Fleury, that he could hear him laughing as the Capitals put in an all-out blitz in the last few minutes.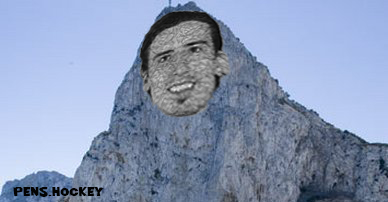 Gibraltars' got nuthin on this Rock
What an unexpected turnaround for the Penguins' longest-tenured member.  Going from being a first-overall pick to backstopping your team to two straight Stanley Cup Finals at 23 and 24 (winning one), then seven years later losing the starting job to an even-more promising 21 year old, only to be needed for this year's playoffs because of an injury to the upstart and doing everything that is needed of you.  You can't blame Fleury for being sort of delirious for even having the opportunity to start for a team that could win the Cup.  He's outperformed two Vezina candidates through seven games.  He's allowed two or fewer goals in five of those seven games and thanks to his teammates shooting the…rubber?…off the puck, that's been more than enough for the Penguins so far.
After last night's games, for this playoff round, the Anaheim Ducks and the Washington Capitals are tied in unblocked shot attempts with +39, meaning they have 39 more unblocked shot attempts than their opponents.  Both teams are in 0-2 holes.  How do you rationalize that? I'm the kind of person who doesn't take much on faith, that generally relies on physical evidence to make a conclusion on something, but the success of both the Edmonton Oilers and the Pittsburgh Penguins in spite of being inundated with shots against flies in the face of convention and analytics.  All we're left with to try and figure this out is the mindset of the players; at this point it appears Washington is not having fun and Pittsburgh is.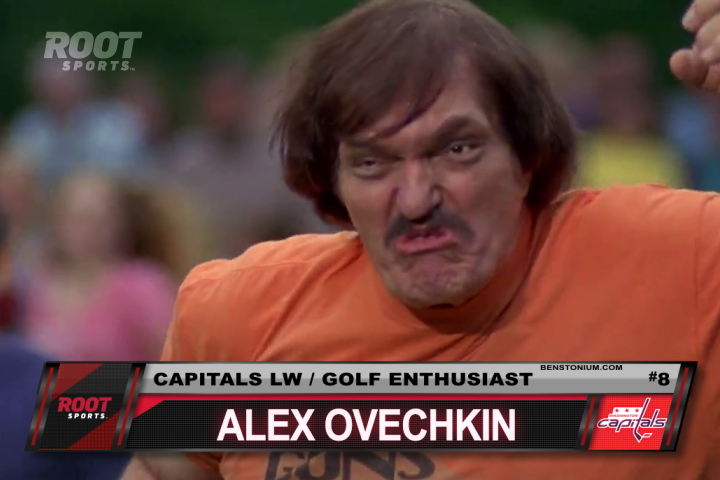 I'm gonna play devil's advocate here.  If I'm Barry Trotz, I go into the locker room this morning and say, "Look: we cannot allow them to counter-attack as readily as they have, because that's where they're killing us.  The second and third goals we were beat in transition, the first goal we were beat on a shorthanded breakaway.  We have to slow down their play, and force them into a more conventional offense.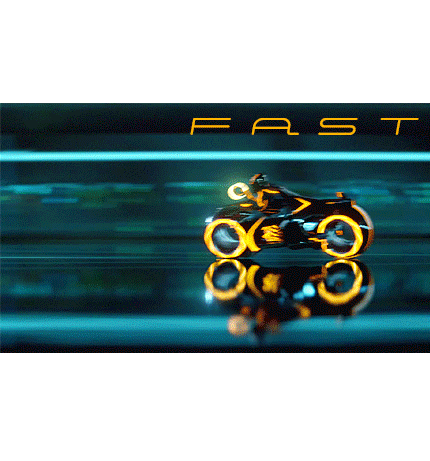 If we don't stop their speed game, they are going to continue beating us. Make them work for their goals: force them to the boards, take away the middle of the ice, let them take shots from the perimeter, and be defensively responsible.  We are not doing Braden (Holtby) any favors if we don't do any of that."
For the Penguins, whether they're losing the face-off battle, the shot volume battle, or the great beard battle (Pittsburgh wins that all day though, never mind), the good times are rolling in ways that few of us would have imagined back in February and March when the team was a pastiche of NHL and AHL players.  Maybe the hockey gods are smiling upon the Penguins for their lengthy injury spell? In any event, Pittsburgh is in a great position to start their second-straight series these playoffs up 3-0.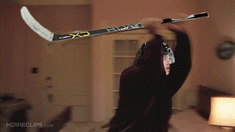 ROCK THE RED-RUM

The Penguins PR team seemed to jumped the gun a little yesterday as they announced Hornqvist was out for game 3 (s/o to @penspointsyourmom for spotting it), but the post was mysteriously deleted a few hours later. Either Hornqvist truly is wolverine or an intern got fired. The other notables from the last game are Hainsey and Kuhnhackl. I would be willing to bet Kuhnhackl is good to go for this one, but Hainsey will depend on swelling. The puck caught him right under the helmet line and there's a good chance that the impact scared him more than anything, if that's the case he will be good to go and if not then GMJR once again looks like a stud by being able to throw Mark Streit out there. Sullivan sat Wilson last game, but if Hornqvist is out Mr. Wilson should be the first one in… it's also the first of the month so he is due for a goal.
(Side note: the Wilkes-Barre Scranton Penguins were eliminated from the AHL playoffs by the Providence Bruins yesterday.  While any of their players would have been available for the Penguins in the event of injuries, now they will be readily available.  Similarly, Daniel Sprong's Charlottetown Islanders were eliminated from the QMJHL playoffs on Saturday.  If any of those players are needed, we may be in trouble.)
The starting lineup for Washington appears to be a little murkier than the Penguins, but I don't really think it is. If you're Barry Trotz and you know you have to win tonight you haven't even realistically considered not starting Holtby, that's the bottom line. Starting the back-up and falling to a 3-0 hole isn't something I see Barry Trotz thinking about, but he and the team are both desperate for their first cup and desperation changes a man… Outside of the goalie drama the only changes Washington can hope for is match-ups, but after having 2 games at home it seemed the ideal match-ups for Trotz were exactly what Sullivan was looking for, and if that continues it all comes down to how well Kuhnhackl-Cullen-Kunitz can keep the Capitals top line off the board.
Mike Sullivan isn't satisfied with many aspects of the Penguins game, and he has been telling them so. When your coach is still making adjustments up 2-0 in a series the players understand that they haven't been perfect, and that results in the dominant performances we saw from Malkin and Crosby in game 2. Game 3 at home, a chance to push the knife in… would it surprise anyone if a certain always under-appreciated Russian put on a  clinic tonight in front of a national audience? For some reason this feels like a game where Evgeni Malkin will dominate, and with a healthy HBK line Sullivan has the opportunity to get the mismatch.
Finally, I don't know how many people read this blog that go to games, but I want to hear a "FLEURY, FLEURY" chant from the time the national anthem ends for as long as it will go. All of you reading this, get on your social media and Tweet it, Facebook it, send it out. I am as giddy as a dyslexic staring at alphabet soup, so lest fukicng DO IT.
LET'S GO PENS