It's that time of year again: hockey season is about a month away! That also means that training camps open soon, and it's time to talk about hockey again. So!…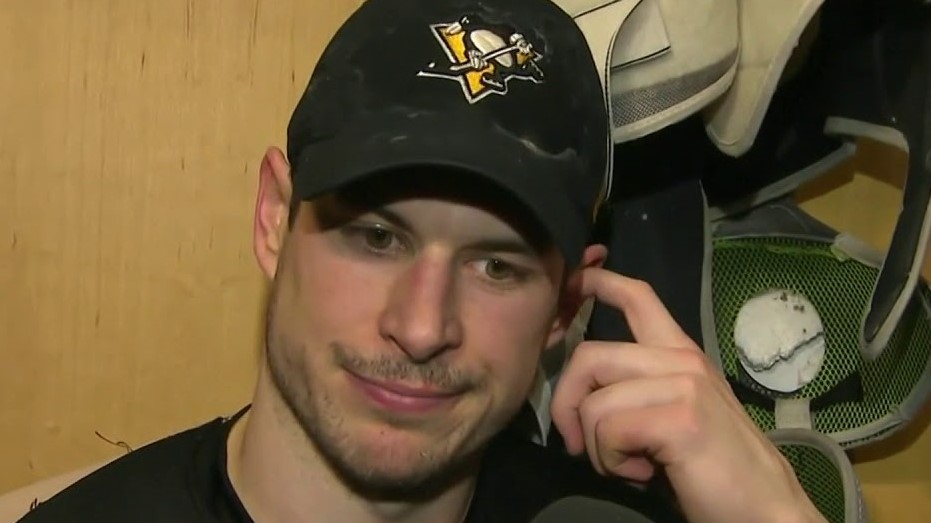 …well…is there anything really new to discuss about the Pittsburgh Penguins? I skimmed over my preview from last season and for the most part the general theme is the same: the Penguins roster heading into the preseason is largely the same, although with some substantial changes on defense. Most of the expiring contracts have been re-signed (farewell and good luck, Zach Aston-Reese), including the big ones of Evgeni Malkin, Kris Letang, and Bryan Rust, and right now most of the UFAs on the roster aren't the big salary guys. The good news is (as of yet, knock on all the wood) there seem to be no lingering injuries or other health concerns really to be concerned with. But the bad news is basically the same as it has been since 2017: are these Penguins capable of breaking their streak of five straight first-round postseason exits? (More precisely: can they go deeper in the playoffs, rather than missing the postseason altogether?)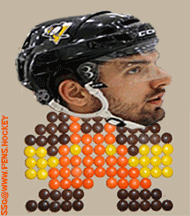 There are some questions heading into training camp, but for the most part there isn't a lot of intrigue here. Pittsburgh has one too many NHL contracts right now, but they have two waivers-exempt players (forward Drew O'Connor and Ty Smith, one of three new defenseman acquisitions from this offseason) who could be shuffled off to Wilkes-Barre/Scranton. But the Penguins are also ~$1.5M over the cap, which makes it more likely that someone will be traded as a cap dump at some point between now and the start of the regular season. Odds are best that this someone will be a defenseman, seeing how there is now a glut of NHL-ready blueliners on the depth chart, particularly left-handers. Let's have a look-see at the depth chart between Pittsburgh and WB/S:
| Left defensemen | Right defensemen |
| --- | --- |
| Brian Dumoulin | Kris Letang |
| Jan Ruuta (off-hand) | Jeff Petry |
| Marcus Pettersson | Chad Ruhwedel |
| Ty Smith | Mark Friedman |
| Pierre-Olivier Joseph | Taylor Fedun |
| Xavier Ouellet | Joshua Maniscalco |
| | Colin Swoyer |
The two names that have been discussed the most as far as possibly moving are Dumoulin and Pettersson. Both make about the same amount of salary, but Pettersson is the cheaper and younger of the two, as well as under contract for two more seasons while Dumoulin is a pending UFA after this season. Dumoulin has a ton more experience of course, a veteran of the Penguins' two Stanley Cups in 2016 and 2017, but his durability has been called into question after playing just 28 of Pittsburgh's 69 games in 2019-20 and 41 of 56 two seasons ago. He did play 76 games last regular season, but only played Game 1 of the Penguins' first round series this past postseason against the New York Rangers before being shelved with a knee injury. Although Letang and Dumoulin have performed exceedingly well together (miles better than Letang and, say, Pettersson), that pairing is probably going to be at an end. Maybe! I may have mentioned previously that I'm terrible at predicting these things. It makes the most sense to me to move Dumoulin (he would probably yield the best return) but all I really know for sure is that someone is going to be moved before the season starts.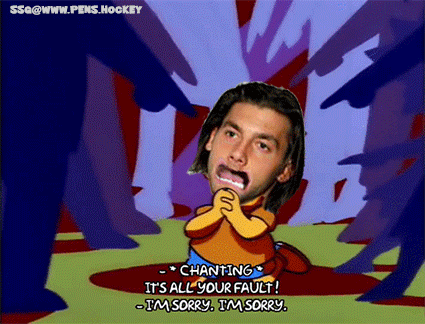 Besides Dumoulin, the other big salary UFA on the roster is Jason Zucker. He's the fourth-highest paid forward and the sixth-highest paid player on the roster overall, and yet he has played 94 games in two-and-roughly-a-half seasons for Pittsburgh, including 79 of a maximum possible 138 in the past two seasons, just 57%. His production has been nothing near where the Penguins have needed it to be to justify his salary and, although it could be argued that his inability to stay in the lineup has played a role in that, the fact is that when he has been on the ice he hasn't been helping contribute to the scoresheet. He's not alone in this criticism for sure (ding-dong, "Hello, is Kasperi Kapanen there?"), but at least Kapanen was only being paid $1.6M since being acquired from Toronto; Kapanen now figures to be up for more criticism as he's now making $3.2M for the next two seasons. Both of these guys produced 0.41 points per game last season; as middle-six wingers they need to boost those numbers quite a bit for Pittsburgh to be in better shape.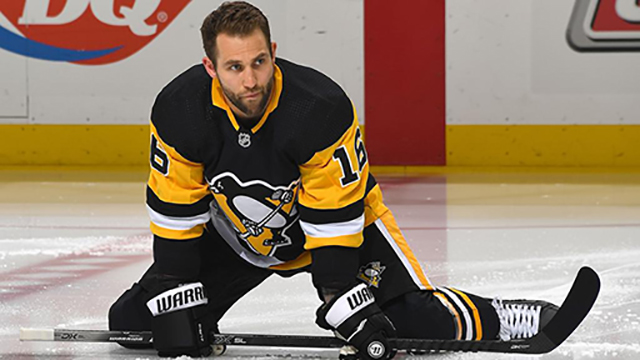 Little else has changed outside of the departures of Mike Matheson and John Marino and the arrivals of Jeff Petry, Jan Ruuta and Ty Smith. The goaltending tandem of Tristan Jarry and Casey DeSmith remains the same, and there's little reason to complain about that (even if DeSmith could stand to return to play a little bit better and give head coach Mike Sullivan a reason to play him more). The top and bottom lines of the forwards will be mostly unchanged. However the defensive corps shakes out, I'm not terribly concerned besides the growing pains of the new acquisitions working in a new system and with new teammates. Ultimately my eyes are on the middle six: can they live up to their end of the bargain and produce more offensively? If so, again, the Penguins will be in better shape and hopefully meet my hopes of getting beyond the first round of the playoffs. After all, that is a small step towards the franchise's overall goal, which is to squeeze in another Stanley Cup championship before the end of the Crosby/Malkin/Letang era.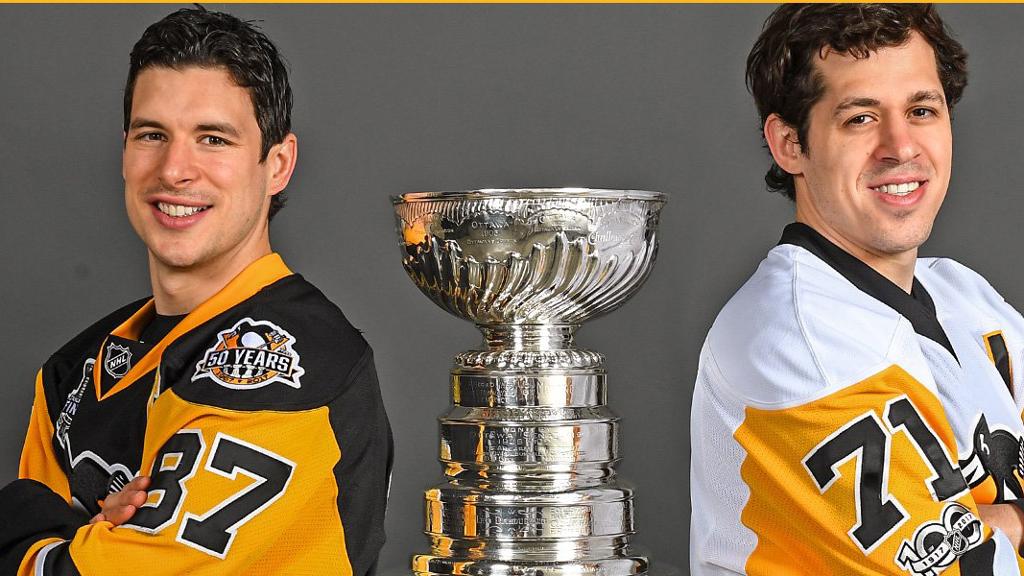 ---
By the way, it's also the time of year that I go out and beg you all to consider writing for this blog. Primarily we are looking for someone to do Recaps, since Ungaba appears to be up to his neck in his own business. Whether you can do it regularly or on the spot, please shoot us an e-mail at penshockeyblog@gmail.com and let us know what works for you. We're probably not the most popular Penguins fan blog on the Internet (which isn't saying a lot to begin with since blogs are dinosaurs in the context of the Internet), but we're absolutely the coolest one around, but we can't stick around if we don't have Gamedays and Recaps during the season at the very least. I'm pretty good about doing the Gamedays but particularly for back-to-backs those are usually handled by the person who does the Recaps. Of course you're welcome to write anything else you'd like and we can squeeze it in on free days, but the APB here is mainly for Recaps. Thank you in advance!