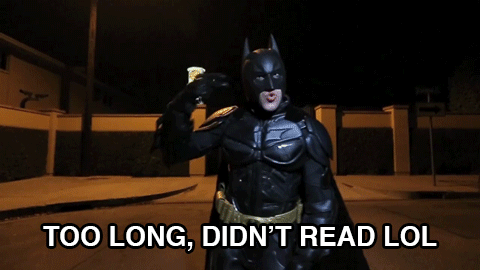 In the 23 years after the NHL expanded from its original six teams to twelve prior to the 1967-68 season, six teams won the Stanley Cup, most of them in consecutive fashion. Montreal won the first two championships immediately after expansion, then alternatively split the next four with Boston. Philadelphia won the next two Cups (their only two 😜) which was followed by four straight Stanley Cups each for Montreal and the New York Islanders. The Edmonton Oilers won five of the next seven championships after that, including two back-to-backs broken up by the Canadiens and Calgary, finishing their run of dominance in 1990. In that time from 1967 to 1990 the NHL added ten more franchises, bringing the total to 21, but again just those six teams won the Stanley Cup.
In the 31 years since that last Oilers Cup, the League has added another 11 franchises to make it the current 32, fifteen of which have become champions in that time. Perhaps not coincidentally, there have been only four instances of back-to-back champions, let alone teams going to consecutive Cup Finals. Much of that has to do with broader distribution of talent, and also since the advent of a hard salary cap and floor in the wake of the 2004-05 lockout. After all, the NHL's stated goal was to improve competition and parity, and for the half of the League that has won the Stanley Cup in the last 31 years that definitely has been the case. Of course that means half the League remains in the have-not column, including the aforementioned Flyers (😜), and you have to wonder what it would take for those teams to finally break through and win a championship for once.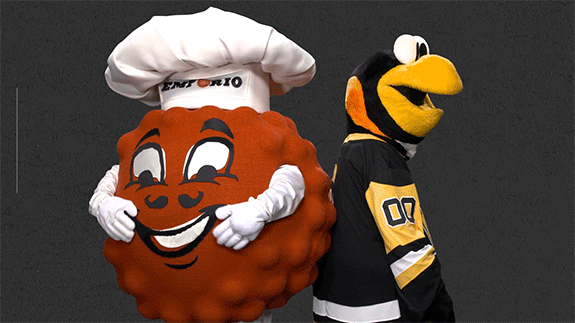 It has been my observation over the years (although it's hardly a secret) that teams have to truly suffer, e.g. be at the bottom of the League standings for several years, for their odds to win the Cup to substantially improve by way of drafting talented young prospects in the Entry Draft. Some franchises still manage to muck it up (see Ottawa in the mid-1990s, the jury's still out on present-day Edmonton), but for the Colorado Avalanche it took many years of slowly building that talent pool, along with skillfully dealing some of those prospects, to finally become champions again. Thirteen years, in fact, going all the way back to the 2009 draft, when they took Matt Duchene third overall, Ryan O'Reilly 33rd overall, and Tyson Barrie 64th overall. In 2015, O'Reilly was included in a trade that saw the Avalanche acquire J.T. Compher from Buffalo. Colorado traded Duchene in 2017 in a three-team deal that included getting Samuel Girard from Nashville. In 2019 Barrie was traded to Toronto in the deal that brought Nazem Kadri to the Avalanche. Compher, Girard, and Kadri all played key roles in Colorado's championship run last season. It doesn't hurt that they've drafted and kept several other important players over the years, including Gabriel Landeskog (2nd overall, 2011), Nathan MacKinnon (first overall, 2013), Mikko Rantanen (10th, 2015), and Cale Makar (4th, 2017), but overall the point is that lengthy periods of sucking usually lead to periods of success.
As I was saying, winning a championship, let alone going back-to-back, is hard. Even for a team that mostly keeps itself intact, like the Tampa Bay Lightning (which might have three-peated if not for the Avalanche), sometimes there's still a bigger fish. More often than not however, the attrition of aging and free agency is what takes the reigning champions down a peg, and the Avalanche are not excluded from that inevitability. Kadri and Andre Burakovsky have both left this past offseason, and it doesn't appear that they have yet to replace the production of those players (get ready for the Evan Rodrigues experience!). They did arguably upgrade their goaltending by acquiring Alexandar Georgiev from the New York Rangers in the offseason, so that may offset the decline in offensive production. Ultimately though, Colorado's chances to repeat as Stanley Cup champions hinges on whether their peers in the Western Conference will catch up to them.
---
A few weeks ago I posted the first official entry of my Mediocrity Project, and in that post I had four segments of teams: the Good, the (Positively and Negatively) Mediocre, and the Bad. Generally speaking, I feel like the teams are accurately arranged with a few exceptions, and that's an indictment of my scoring and metrics. (After all, I am paid the big bucks around here! tugs on suspender straps) I only bring this up because there's a whole pile of "Bad" teams in there, and I'm curious to know if any of those teams are going to turn a corner this season. As a refresher: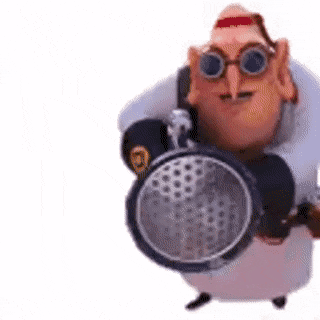 The Bad: Los Angeles (-8), Chicago (-8), Seattle (-9), Arizona (-10),
Anaheim (-10), Detroit (-11), Ottawa (-12), Buffalo (-12), New Jersey (-14)
I haven't posted my Mediocrity analysis from last offseason, but Detroit, New Jersey and Ottawa did not see their scores change at all between last offseason and this past offseason, and Buffalo actually got worse along with Chicago, Anaheim and Arizona. Besides Seattle, which should be better this season than they were last season, that leaves Los Angeles, which did make the playoffs last season. The Kings are definitely on the upswing, as they have one of the top prospect pools in the League as well. Although it may be obvious, most of these teams are near the top of the prospect rankings, with one exception: Ottawa, which doesn't appear poised to make that big leap into the playoff race quite yet despite the maturation of numerous prospects. The rest seem content to continue stockpiling prospects until a path to a deep playoff run opens up.
---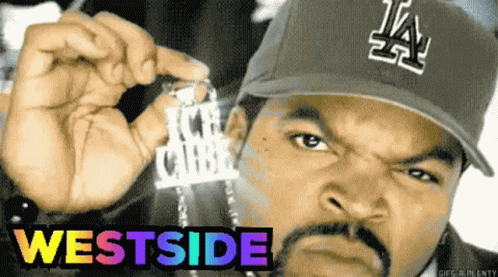 The Pacific Division continues to churn year after year but the West Coast hasn't seen a Stanley Cup champion since the Kings won in 2014. Los Angeles immediately turned into a pumpkin, and was supplanted by San Jose which got as close as Stanley Cup runners-up in 2016 (good times) and the Conference Finals three years ago, but they too have faded back into the basement. Vegas also were Cup runners-up in their inaugural season five years ago, and also Conference Finalists again in 2020, but missed the playoffs altogether last year. Calgary meanwhile came from seemingly out of nowhere (the Darryl Sutter effect?) to win the division last year, but got run out of the second round playoffs in five games by Edmonton, which got smoked by Colorado in the Conference Finals. Does anybody in this division actually want to be champions?
It looks like the Flames want to be taken seriously. This summer they lost Johnny Gaurdreau to free agency, but also traded Matthew Tkachuk to the Florida Panthers in exchange for Jonathan Huberdeau (and gave him a seven-year, $10.5M/yr contract) and MacKenzie Weegar, and they also signed Nazem Kadri and Nikita Zadorov in free agency. Their principal foes from just down the street, the Oilers, made a few modest changes in acquiring Mattias Janmark, Brett Kulak, and Jack Campbell. Vegas went the salary dump route in sending Max Pacioretty to Carolina for basically nothing, while making modest upgrades to their depth, signing Reilly Smith and old pal Phil Kessel in free agency. These three will probably stay largely uncontested by the rest of their foes in the division for now, but the clock is ticking. Los Angeles and Anaheim have a bunch of talented young guys heading towards their primes and they both made moves in the offseason (the Kings traded for Kevin Fiala while the Ducks signed Ryan Strome, Frank Vatrano, and John Klingberg) to close the gap on the top three. Vancouver is stuck in the mud at the moment and that's not a good situation at any time, and Seattle figures to be much better than last season, ideally better than the Sharks who are only really at the beginning of their trip to Davey Jones' locker.
My prediction: Edmonton hasn't fixed their main problem, which is that their defense isn't good enough to hold opposing offenses back. They try to overcome that by having an offense that spends much of the day in their opponent's end, but as we saw last postseason that will not always work against the deepest or most dynamic of offenses. Like any team with an above-average defense at best, they need a much stronger goaltender to keep them afloat. So, the question for Edmonton is: can Jack Campbell be as good as, or possibly better, than Mike Smith was for the Oilers last season? If so, Edmonton should be in good shape for another Conference Finals appearance and then some. I think Edmonton will eke ahead of Calgary, if only because of their superstar duo of Connor McDavid and Leon Draisatl. Of course, what happens in the playoffs is a different matter altogether. I think the Kings might supplant Vegas for third in the division, Anaheim and Vancouver have it out for fifth and sixth, maybe Seattle gets into that conversation too. San Jose is not looking so good.
---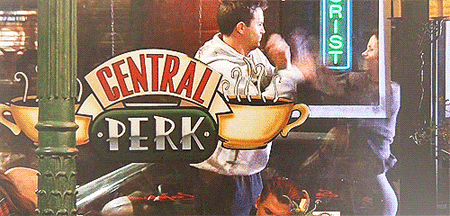 Behind the champion Colorado Avalanche in the Central Division are the always-entertaining/never-seriously-contending Minnesota Wild, which have spent the last ten years doing their best Toronto Maple Leafs impression: they've made the playoffs nine times in that stretch, advancing out of the first round only twice (in 2014 and 2015). Last season was their best in franchise history, posting a .689 points percentage, but they nevertheless lost to St. Louis in six games in the first round of the playoffs. Minnesota's bridesmaid spell may not end anytime soon, and considering they still have ~$13M in dead cap space (from buying out Zach Parise and Ryan Suter; increasing to ~$14M for the next two seasons), that's a lot of money that they won't have to extend Matt Dumba and Matthew Boldy this offseason. This might be a make-or-break year or three for the Wild, which will be particularly tough considering there are two or three big fish in their way, not to mention the fact that they can't beat some of the teams behind them in the division.
Whether that's St. Louis, Dallas, or Nashville, you're talking about a bunch of teams that have been to the Conference Finals or further in recent years, so they have the experience of a long postseason run that Minnesota is sorely lacking. As far as this season goes however, each of these teams is missing something that I feel would put them seriously into contention past the Wild. The Blues need goaltender Jordan Binnington to return to his form from their Cup championship in 2019. The Stars are still lacking for offense and even more so on defense with John Klingberg now out of the equation. The Predators could be a serious contender if they can stay healthy, which is partially what doomed them last season.
On the outside of the playoff discussion and agonizingly so is Winnipeg, which has been adrift since losing in the Conference Finals five seasons ago. I feel like they should have started out on the same path as, say, Ottawa did when they lost in the Conference Finals against Pittsburgh in 2017, but now they're insistent on mediocrity by hubris, too good to be in the basement but not good enough to make the playoffs. It's only a matter of time before they are eclipsed by Chicago and Arizona, although maybe not considering how those two franchises are complete dumpster fires right now. I'd say all three are at this point.
My prediction: Minnesota's best hope for a long playoff run would likely be to win the division, which could be possible with Colorado regressing a little bit this offseason; just six points separated the two teams last season. Considering the typical Cup hangover, I think Minnesota could get ahead of Colorado this year, followed by Nashville and St. Louis duking it out for third in the division. Dallas will keep ahead of Winnipeg who will simply be there, and Chicago's descent into hell may still not be any worse than what Coyotes fans (all none of them) will continue to experience as they play in a college arena for their home games this season.
---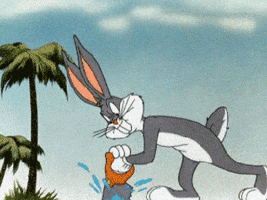 A fourth-straight Stanley Cup Finals appearance may not be out of the question for the Tampa Bay Lightning, but their continued if slight degradation (most notably the departure of Ondrej Palat) means the Atlantic Division is becoming slightly more competitive. It's good news for the Panthers who have retooled slightly, as previously mentioned acquiring Matthew Tkachuk from Calgary in exchange for Jonathan Huberdeau and Mackenzie Weegar but also signing a bunch of other veterans in free agency: Colin White, Nick Cousins, Marc Staal, Chris Tierney, and Michael Del Zotto. They still have a few years to compete, and their opportunity is coming.
The clock is ticking louder for the Toronto Maple Leafs. They have only twelve players signed for next season and just four the year after, and six straight years of first round exits has to be getting tiresome. They completely changed up their goaltending in the offseason, acquiring Matt Murray from Ottawa and signing Ilya Samsonov in free agency, while also adding a couple of key depth forwards in Calle Jarnkrok and Nicolas Aube-Kubel. The goaltending is most critical, and boy if Murray isn't going into an even hotter fire than he was in as a Penguin. But you have to wonder if they are ever going to escape those two teams from Florida.
It's going to be an interesting start to the season for Boston. Both Brad Marchand and Charlie McAvoy are recovering from long term injuries, and besides the return of David Krejci and the addition of Pavel Zacha, the Bruins are another aging team that is mostly hanging on for old times' sake. It probably won't be this year, or maybe even the next, but pretty soon the teams behind them (most likely Ottawa and Detroit, Buffalo ha ha maybe) are going to be seriously nipping at their heels after years of drafting talented prospects. For now, Boston may just have to worry about keeping ahead of a fifth team from the Metropolitan Division while their swan song starts, and take pleasure in knowing that their rivals in Montreal are complete failures.
My prediction: Florida pulls in front of Tampa, but not by much, and Toronto continues to suffer in the playoffs. Boston suffers a mediocre start or worse, giving the Senators enough breathing room to eke into fourth place but maybe not quite into the playoffs. Detroit won't be that far behind but still not quite in the conversation yet, while Buffalo may not be laughing stocks for long. Montreal is just at the beginning of a yearslong rebuild.
---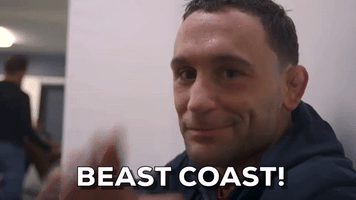 I'll preface my preview of the Metropolitan Division by saying that I am not that great at predicting things. In last year's season preview I pooh-pooh'ed the Flames who ended up winning their division, I gave Winnipeg, Montreal, and New Jersey too much credit, and didn't even think the Rangers would make the playoffs at all. But, like the Canadiens during the COVID-19 bubble season two years ago, sometimes weird shit happens in the regular season and playoffs! And, like so many other teams before them, New York rode their white-hot goaltender, Vezina-winner Igor Shesterkin (and the fact that they had to injure Sidney Crosby in order to escape the first round) all the way to the Conference Finals. I don't expect them to fall off quite like the Canadiens did, but they have asserted themselves into the playoff discussion for as long as they stay healthy. They did make two acquisitions of note this offseason, signing Vincent Trocheck and Jaroslav Halak. They also named Jacob Trouba captain. Congratulations, asshole!
Much like Toronto, the Carolina Hurricanes are coming to a critical point, with all but four players signed beyond next season. Last year their playoff hopes came to an end at the hands of the New York Rangers, who probably shouldn't have been there to begin with but that's another well documented story around these parts. This offseason they decided to go big, literally in the case of replacing Anthony DeAngelo with Brent Burns but also in acquiring Max Pacioretty from the Golden Knights for "future considerations" (always like those deals). Pacioretty will miss the first half of the season, but I suspect they'll manage. They just have to avoid a playoff team with a top ten goaltender and they will go very far! (That sentence is laced with sarcasm.)
It seems again that the Penguins will land in third or fourth in the division unless things go very well for them and very poorly for everyone else. I am not convinced that the middle six is going to produce enough to be a valid threat, particularly the repeat offenders of Jason Zucker and Kasperi Kapanen. If they do manage to meet or beat expectations in terms of offensive production, and if the team is fortunate enough to stay healthy, second place (or better?!) is not out of the question. For now I'm penciling them into third mostly because what's behind them in the standings is a bit nebulous.
I'm still waiting for the Devils for emerge from the depths of the Metro Division basement, and I think that time might be now. They forked over a couple of draft picks to acquire Vitek Vanecek from the Capitals, swapped Ty Smith with Pittsburgh to get John Marino in the always classic "change of scenery" lateral swap, they sent Pavel Zacha to Boston in exchange for Erik Haula, and they signed Ondrej Palat and Brendan Smith in free agency. Despite all of these moves, they might be jumping the gun a little bit, and next year they only have ten players under contract, so this year might be just a trial run for their young guys to see how they do. Could they supplant Washington for fourth in the division? The Capitals are continuing to slowly age and decay, and with Nicklas Backstrom (might be done for good thanks to his hip) and Tom Wilson (too much pee drinking, he'll be out for the first few months of the season) out of commission, now is the chance for New Jersey to punch through.
My prediction: Carolina in first again, followed by either of the Rangers and Pittsburgh. New Jersey inches past Washington for fourth. I'm going to say Columbus, the Islanders, and Philadelphia 6-7-8; in any event, the Flyers suck. 😜