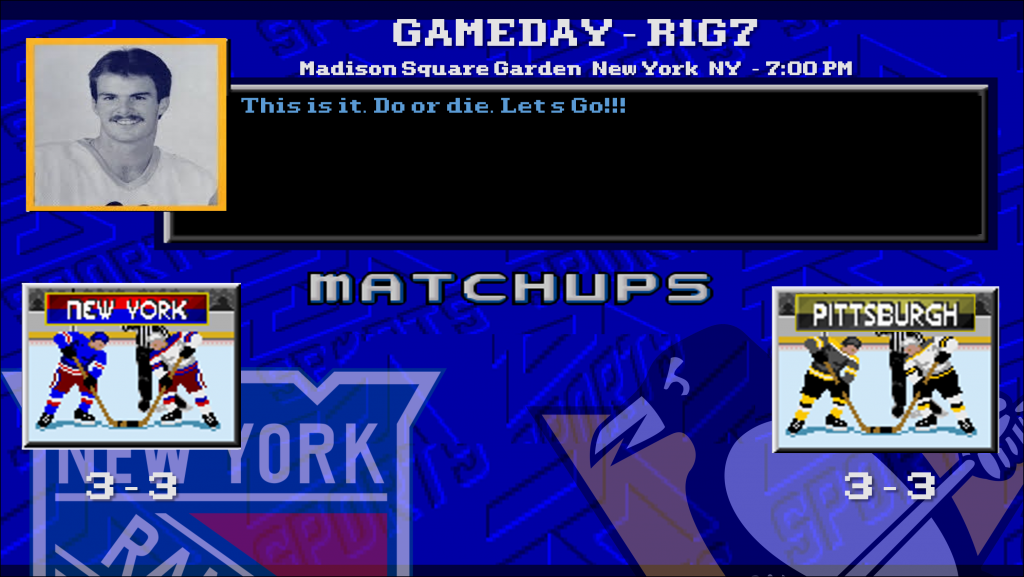 To be honest, I'm not sure what more I can say about this first round series between the Pittsburgh Penguins and the New York Rangers. There is a very evident dividing line between when the Penguins were firmly in control of the series and when the Rangers took control away from them. It hasn't been due to the absence of Rickard Rakell, who left the series during the Game 1, nor that of Brian Dumoulin, who has seemingly fallen into the Springfield Mystery Spot since Game 1, nor that of Tristan Jarry, who hasn't played for weeks. But if Jacob Trouba doesn't level Sidney Crosby in Game 5, forcing Crosby out of the rest of the game and Game 6 as well, the Penguins 2-0 lead after 35 minutes of play likely would have led to the Penguins winning the game and the series.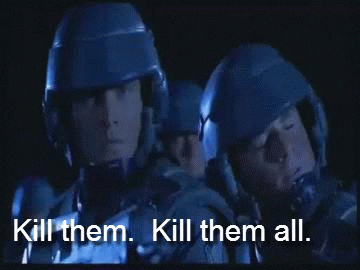 It's pretty obvious to me, and it should be to everyone, that the absence of Crosby is what has allowed the Rangers to come back and tie this series after six games. Everyone who wants to blame Louis Domingue, well…let's remember that he is the Penguins' third string goaltender, not #1 and not even #2. He's only going to do so much, and his teammates have to do a better job of insulating him. I think it's silly to denigrate Domingue's performance while ignoring how favorably he has played in comparison to Mr. Vezina-and-Hart-nominee Igor Shesterkin. The Penguins have been consistently getting three goals per game past Shesterkin, only failing to do so in Game 2, and if not for the goaltender at the other end he might have been made out to be the primary goat for New York in this series.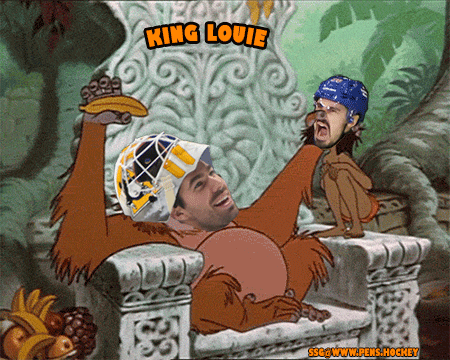 Which is why if Tristan Jarry is fully fit and ready to go for tonight, he needs to be the starter. This season Jarry took a positive turn towards consistency and looked a lot better than he did last season, particularly in the playoffs. There is apparently some concern that bringing Jarry into this series now, Game 7, without participating in a game in over a month, that him being cold and not having a playoff mindset will be more of a detriment to the Penguins' chances of winning this game and series than continuing to play Domingue and hoping for him to keep New York to three or fewer goals for only the second time in this series. I think that's hogwash. Jarry is a better goaltender than Domingue, full stop. If I'm Mike Sullivan, I'll take my chances with a "cold" Tristan Jarry who is more capable of preventing goals at this point than a "warm" Domingue. I don't think the goaltending situation could get worse unless Jarry loses the nerve that he showed all season long. I would expect him to keep Pittsburgh in the game, whereas with Domingue they were constantly hanging on for dear life. Do I really need to go on?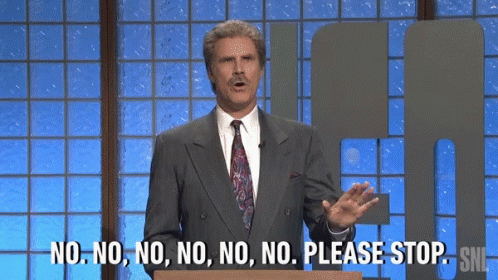 Regardless of whether Jarry starts or Domingue starts, the lynchpin to whether the Penguins can win this game is Crosby. He was the real difference maker in the first four-and-a-half games and as he went, so too did Pittsburgh. More to the point, New York looked completely helpless when he was on the ice and it trickled down through the rest of the teams. If he can't go tonight, my concerns about the Penguins' chances of winning are far more serious than if Domingue starts instead of Jarry. Rakell could play, and I could take him or leave him. If Jarry starts, great, I feel a fair bit better. If both Rakell and Jarry play tonight, I'd say the odds will be even. But Crosby has to play for Pittsburgh to have the best chance of winning. He is the difference maker. If he can't play, this game will be perilous for the Penguins all night long.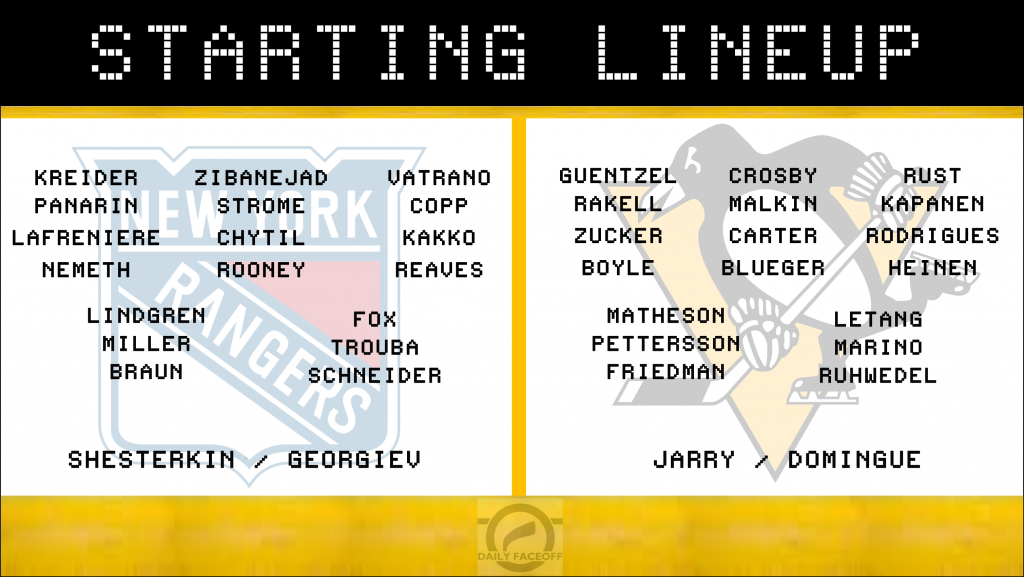 I want the Rangers to get lost. I would have liked for it to happen without Jarry, Crosby, and Rakell so New York could suffer the full embarrassment of losing to a Pittsburgh team that was mostly shorthanded thanks to the Rangers' own efforts. At this point I will take the Penguins winning this series however they can. The Rangers do not deserve to win this series and they do not deserve to move on. But, first and foremost, the Penguins can not mount a serious Cup run without their captain.