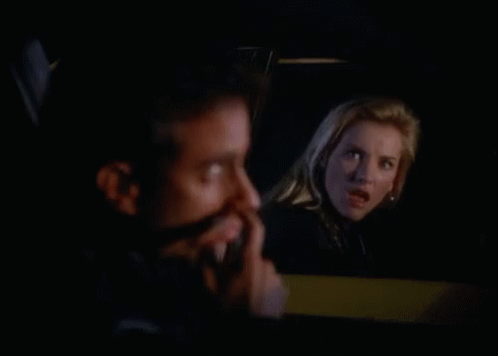 As things stand right now the Pittsburgh Penguins are looking at the 14th overall pick in next month's draft, which would be the highest draft selection they've had since having the eighth overall pick in 2012 (thanks to Jim Rutherford and the Carolina Hurricanes trading their first round pick to Pittsburgh). As for their own pick it's the highest the Penguins would have since 2006 when they had the second overall selection. Everything else since then has been in the 20s and even 30s, if they've even retained their pick at all. And who's to say that Pittsburgh will retain this year's first round pick either, as the new GM will certainly want to explore all options to make the Penguins a more competitive team for the 2023-24 season.
On that note, I wanted to go selection by selection and determine who the best Penguins have been from each spot on the draft board. I tried to stick to mostly first round picks, although it's worth noting that because the League was smaller from the 1960s through the mid-to-late-1970s there were other selections made in the 1-30 range that were not first round picks, and I included one notable in those spots. My chief criteria is whether or not the player taken had a long career as a Penguin, and if were they successful in their time. Away we go!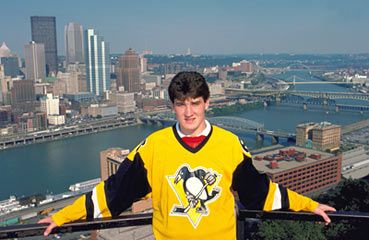 1st overall (three selections): Mario Lemieux (notables: Sidney Crosby, Marc-Andre Fleury)
Individual Penguins fans may argue about whether Lemieux or Crosby are the best first overall pick in franchise history, and time may yet tell a different story as Crosby's career has yet to end. But Mario has his name on the Stanley Cup five times total, twice as a player and another three times as part-owner, and at the end of the day it's really hard to argue with rings.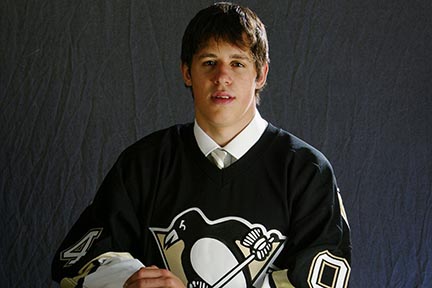 2nd overall (five selections): Evgeni Malkin (notables: Jordan Staal)
In the span of four years the Penguins drafted Fleury, Malkin, Crosby, and Staal either first or second overall, and certainly did pretty well with those selections. As a trade asset Staal was sent to Carolina as part of the deal that brought Carolina's first round pick in 2012 to Pittsburgh along with Brian Dumoulin, which was a pretty big haul for a guy who wasn't the offensive force that was Malkin.
3rd overall (zero selections)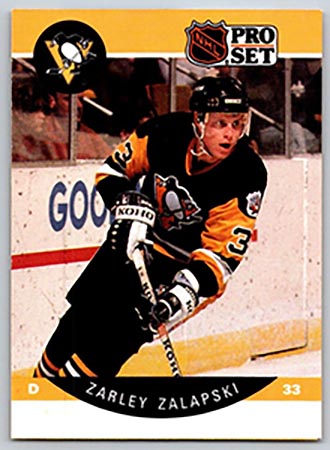 4th overall (three selections): Zarley Zalapski
Besides having a rad name, Zalapski looked like a pretty good defensive prospect for the Penguins. He made the all-rookie team for the 1988-89 season (next to New York Rangers great Brian Leetch) as he was second to Paul Coffey on the team in points by defensemen. Two years later though he was part of one of the most consequential trades in Penguins history as he, John Cullen, and Jeff Parker were sent to the Hartford Whalers in exchange for Ron Francis, Ulf Samuelsson, and Grant Jennings. The following two years Zalapski was the leading scorer amongst Whalers defensemen, while Pittsburgh would win two Stanley Cups.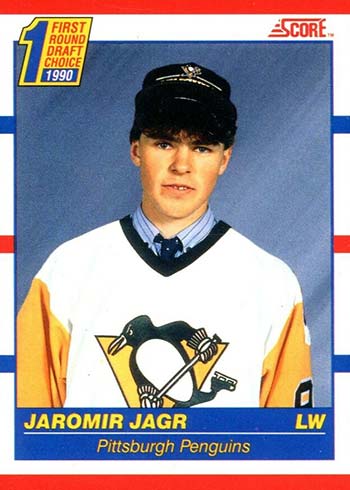 5th overall (three selections): Jaromir Jagr (notables: Ryan Whitney)
Speaking of those two Cups…Pittsburgh lucked out and got one of the three (presumptive, since Jagr hasn't retired yet) Hall of Famers in the 1990 draft class (the others being Martin Brodeur and Sergei Zubov). Jagr just happened to end his NHL career with the second-most points all time, no big deal. Despite JJ spending less than half of his career as a Penguin, and the unfortunate 2001 trade that sent him to the rival Washington Capitals for basically nothing, it's hard to argue with the two Stanley Cups he helped bring to Pittsburgh, on top of all the individual accolades he garnered along the way. He was never as good anywhere else as he was as a Penguin.
6th overall (zero selections)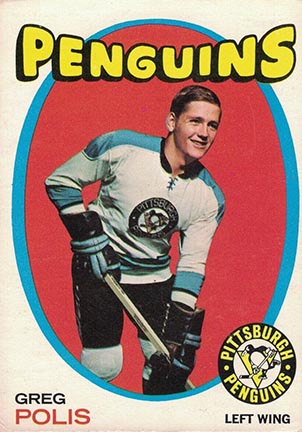 7th overall (two selections): Greg Polis
Polis had three-and-a-half modestly productive seasons in Pittsburgh, including his second full season in which he ended up third on the team in scoring on a Penguins team that was swept in the first round of the playoffs by the Chicago Black Hawks. In January 1974 he was packaged with Pittsburgh's second round pick in the upcoming draft and sent to the St. Louis Blues in exchange for (among other guys) Bob Kelly, who would also turn in a few modestly productive seasons for Pittsburgh. Not a bad result for a seventh overall pick, but not a great result either.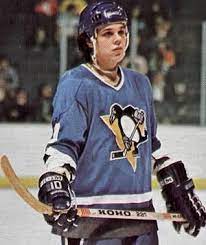 8th overall (two selections): Pierre Larouche
In terms of boxcar stats, Larouche had three separate but nearly equal stints with Pittsburgh, Montreal, and the New York Rangers, all averaging about a point-per-game in that time. After his second-place Calder finish after the 1974-75 season (first: Eric Vail), the following season he lead the Penguins in scoring and was one point behind Jean Pronovost the next season. The Penguins though would trade Larouche to the Canadiens in November 1977 in exchange for Peter Lee and Pete Mahovlich. While Lee and Mahovlich did well for Pittsburgh in their time, Larouche would get his name on the Stanley Cup in 1978 and 1979.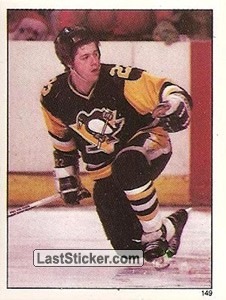 9th overall (two selections): Mike Bullard
Taken in the 1980 entry draft, Bullard quickly made a positive impact on those early-1980s Penguins that were not very good. In his first full season in 1981-82, he scored 36 goals to tie Paul Gardner for the team lead, then two years later he was far and away the team leader in goals (51), assists (41), and points (92) in the year prior to Mario Lemieux being drafted. Even after the GOAT came into the picture Bullard was firmly the #2 center on the team, finishing second to Lemieux in points in the 1985-86 season. The following season he was traded to Calgary in exchange for Dan Quinn who basically replaced Bullard in role and production. At the time Bullard's 185 goals were good enough for third in Penguins franchise history.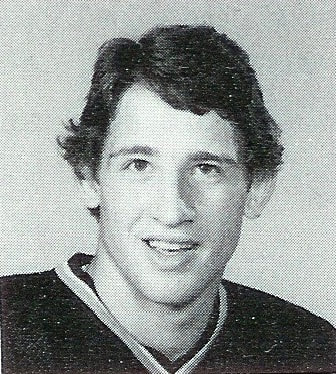 10th overall (one selection): Rich Sutter
Aha, a member of the famed Sutter clan! Surely this guy must be good at hockey! Hm, no. Sutter played just nine games for Pittsburgh before being traded to the Philadelphia Flyers in a deal that had a lot of parts (most notably Andy Brickley coming to the Penguins) but not a lot of quality.
11th overall (one selection): no first round picks
12th overall (zero selections)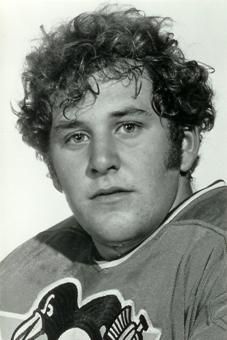 13th overall (one selection): Gord Laxton
It wasn't a very prosperous career for Laxton, coming into the League in the 1975 draft. He played in 17 games for Pittsburgh with a 4-9-1 win-loss-tie record, and that's it for his NHL career. He had one winning season in the AHL, going 16-11-4 in the 1975-76, but altogether not much to speak of for Laxton.
14th overall (one selection): no first round picks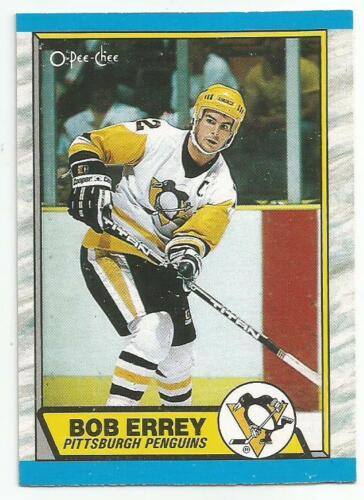 15th overall (two selections): Bob Errey
Younger Penguins fans likely know Errey best as the color commentator for the Penguins TV broadcast, but Errey was also part of Pittsburgh's two Stanley Cups in 1991 and 1992. Taken in the draft the year before Mario, Errey spent his first five years with the franchise struggling with injuries before things finally settled down starting with the 1988-89 season. Errey was modestly productive (about half-a-point-per-game) but mostly played a checking line role for those Penguins. Nevertheless, when he was traded from Pittsburgh to Buffalo in 1993 he had played the sixth-most games in franchise history, just one away from tying Dave Burrows for fifth.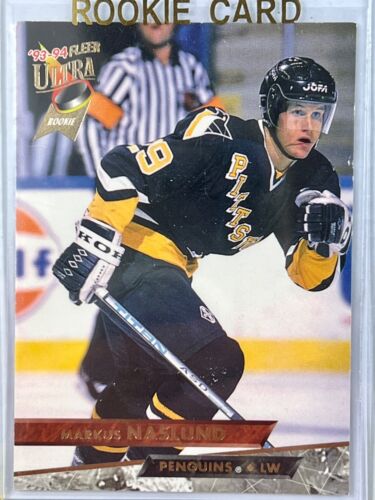 16th overall (three selections): Markus Naslund
This one hurts. Taken in the 1991 draft, Naslund didn't have a hot start to his career, playing 71 games in his first season in Pittsburgh in the 1993-94 season, notching just 11 points. The following season he spent a lot of time not playing, thanks in part to the lockout that season, and he ended up playing just 21 games between Pittsburgh and their minor league affiliate in Cleveland. In the 1995-96 season however he started to show signs of promise: with Kevin Stevens and Luc Robitaille leaving the Penguins, he moved into the top six, and he notched 55 points in 62 games. But his discontent from previous seasons apparently continued to resonate with the front office, and they would end up trading him to Vancouver in exchange for Alex Stojanov. Already not much of a productive player and more of an agitator, Stojanov would be injured in a car accident and play just 45 games in Pittsburgh before being done. Meanwhile Naslund eventually blossomed into a key player for the Canucks, becoming a point-per-game player, being named to three All-Star teams, and for the 2002-03 season he garnered a second-place finish for the Hart Trophy as League MVP while winning the Pearson award for MVP as voted by his peers.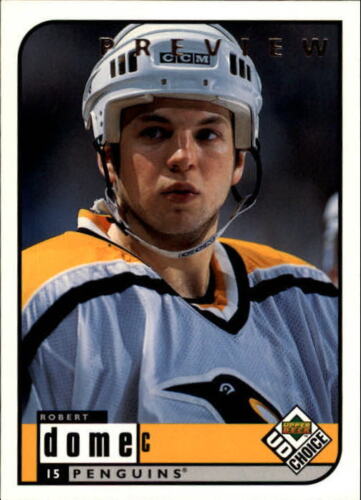 17th overall (one selection): Robert Dome
Not much to speak of here. Taken in the 1997 draft, Dome (dough-MAY) played just 52 games for Pittsburgh, scoring 14 points and otherwise just not being useful for the Penguins. He would have a better career in the minor leagues and in Europe, but not a whole lot better.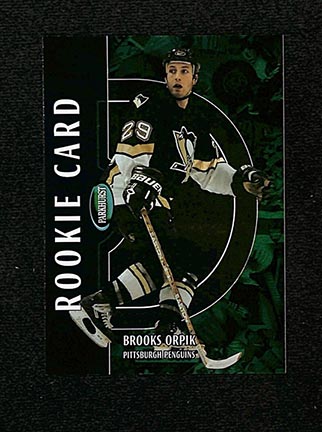 18th overall (three selections): Brooks Orpik
Mr. Free Candy himself, Orpik was taken in the 2000 draft and it would be a few years before he would come to Pittsburgh. Never an offensive force, Orpik made his presence felt with his defensive prowess and physicality. Two of his biggest highlights from his time as a Penguin include "The Shift" from Game 3 of the 2008 Stanley Cup Finals and scoring the series-winning overtime goal in Game 6 of the 2013 Eastern Conference Quarterfinals. Despite being pretty consistently positive in terms of his defense, his lack of offensive ability was seen by some as a detriment, and the decision was made to let Orpik go after the 2013-14 season. Orpik would be picked up by the rival Washington Capitals where, for the first few years, he continued to be a consistent defensive producer and become champion again in 2018.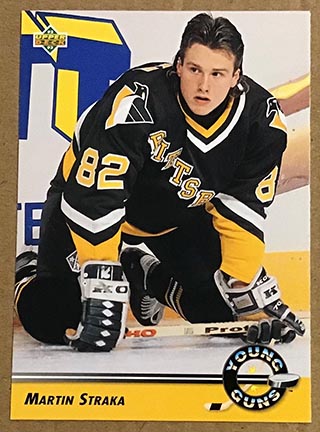 19th overall (two selections): Martin Straka
Straka had an interesting and wildly inconsistent career in the NHL, but he spent most of his best years with Pittsburgh. Drafted in 1992, he made his first serious mark on the Penguins in the 1993-94, scoring 30 goals (on an outrageous 23.1% shooting percentage that was second only to Cam Neely (27%!)) and 64 points in a full 84 game season. But that production was sandwiched by 76 games in the seasons prior and afterwards where he only scored 32 points, and he was traded in April 1995 for Norm Maciver and Troy Murray. The following season he would be traded twice, first to the New York Islanders and then to the Florida Panthers, and he stuck around in Florida for a full season before being picked up by the Penguins again in free agency. The next four seasons Straka was very productive for Pittsburgh, scoring 279 points in 308 regular season games, and also adding 42 points in 48 playoff games (including two overtime winners in the 2001 playoffs, one to clinch the conference quarterfinal series over the Capitals, and one to tie their conference semifinal series with Buffalo at three games apiece, which the Penguins would end up winning). Pittsburgh would end up trading Straka again in November 2003 to the Los Angeles Kings, then he would finish out his career with the New York Rangers.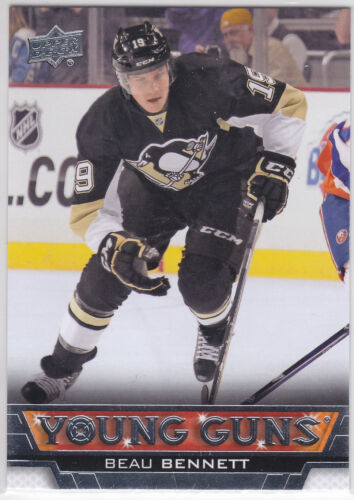 20th overall (two selections): Beau Bennett
Poor Glass Beau. The good news for him is that he just barely hit 200 career NHL games so he gets to collect a pension. And he's pretty good natured about his being prone to injury! But that's the long and short of the Penguins' 2010 first round pick: he just couldn't not be hurt. Celebrating a goal. Going into a wall on a routine play. Looking at the scoreboard to see how much time is left in the period. He even pulled a muscle lifting the Cup as a member of the 2016 Penguins! (Well, a couple of those things are true. He played one game for the 2016 champions, a Game 5 loss in the Eastern Conference Finals. And he did hurt himself celebrating a goal he scored on Carey Price. Now it's a running gag that he'll hurt himself doing mundane things.) He did manage to stay fairly healthy for one season, playing 65 games for New Jersey in 2016-17, and the following year he had a really good year with the Blues' minor league affiliate.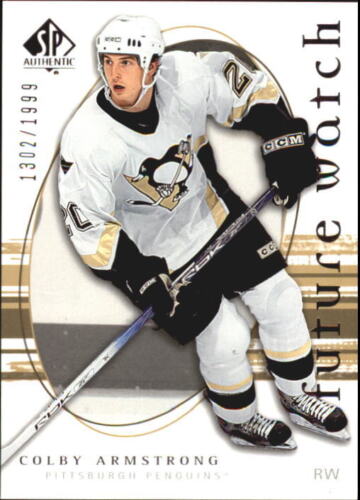 21st overall (five selections): Colby Armstrong
Armstrong had a very good junior career and his rookie year with Pittsburgh was also quite good, with 40 points in 47 games in the 2005-06 season. The next season-and-a-half however Armstrong did not show quite the same productivity, and then in February 2008 he was sent with Erik Christensen, Angelo Esposito, and the Penguins' 2008 first round pick to the Atlanta Thrashers in exchange for Pascal Dupuis and Marian Hossa. That deal proved fateful for Pittsburgh, as it helped lead them to two straight Stanley Cup Finals appearances, winning in 2009.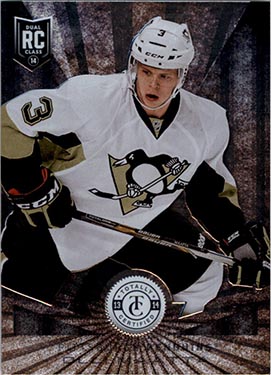 22nd overall (three selections): Olli Maatta (notables: Kasperi Kapanen)
Unless they're taken near the top of the draft board, defensive prospects don't often have quick paths to the NHL. And yet, Maatta went from being drafted in 2012 to joining Pittsburgh for almost the entire 2013-14 season. A lot of that had to do with injuries to the likes of Kris Letang, Paul Martin, and Rob Scuderi; in fact only one other defenseman, Matt Niskanen, played more games that season than Maatta. Maatta acquitted himself well in his surprise role, scoring 29 points and earning himself a fifth-place Calder consideration for rookie of the year. The following season was tough for Maatta: in October 2014, he had a tumor removed from his neck, and then in December he injured his shoulder and missed the rest of that season. Despite other health issues and being relegated to third-pairing roles, Maatta was nevertheless a pretty consistent defensive presence. In 2019 Maatta was traded to Chicago in exchange for Dominik Kahun.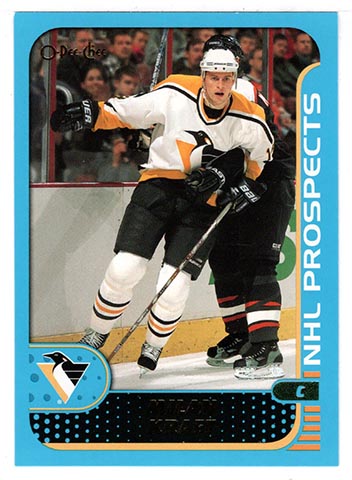 23rd overall (five selections): Milan Kraft
Kraft is one of the three first round picks at this draft spot, the others being Craig Hillier (who never played a game in the NHL) and Joe Morrow, who never played a game for Pittsburgh. Kraft did play 207 games for the Penguins over four seasons between 2000 and 2004, scoring just 82 points but saving his best for last with 40 points in 66 games, including 19 goals on a 14.2% shooting percentage. He headed out to Europe after that but did not have much success.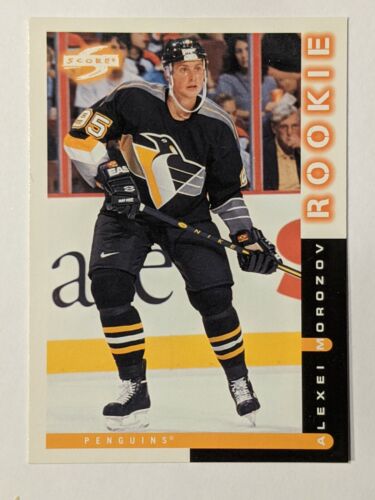 24th overall (three selections): Aleksey Morozov
The current president of the Kontinental Hockey League, Morozov was a fairly consistent part of the Penguins around the turn of the century. Joining Pittsburgh from Russia in the 1997-98 season, he would invariably find himself relegated however to bottom six roles as the depth chart above him included the likes of perennial Hart nominee Jaromir Jagr as well as Alexei Kovalev and Martin Straka. But Morozov would hang in there for all of seven seasons, playing 451 games and scoring 219 points. In 2004 he went back to Russia and had a much more successful career.
25th overall (three selections): no first rounders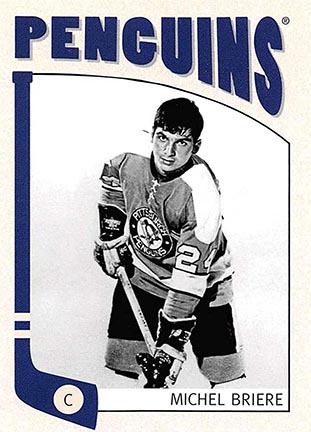 26th overall (three selections): Michel Briere*
Most Penguins fans likely know that the team has only retired two numbers: one (#66) for greatness realized, but one (#21) for greatness tragically derailed. In his two seasons with Shawinigan in the Quebec Junior Hockey League, Briere racked up 129 goals and 191 assists in 100 games, so it appeared that when Pittsburgh selected him in the third round of the 1969 draft, they had a budding star on their hands. Indeed, in the following season Briere finished third on the team in points as a 20-year-old, only being undone by a 5.4% shooting percentage but nevertheless there was a lot of optimism for the Quebecer. But on May 15, 1970, Briere was driving under the influence of alcohol when he crashed his car, being ejected from the vehicle. 11 months later, Briere succumbed to his injuries.
27th overall (two selections): no first round picks
28th overall (two selections): no first round picks
29th overall (one selection): no first round picks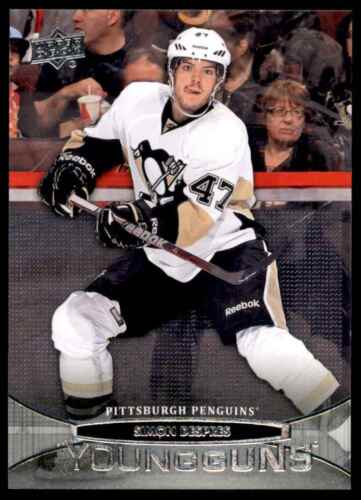 30th overall (three selections): Simon Despres
As a defenseman, Despres made quite a name for himself in the QMJHL, being considered the top prospect from the Q in the lead-up to the 2009 draft. With Pittsburgh, Despres was used mostly as a third pairing defensive defenseman, but acquitted himself fairly well in his usage. But, prior to the 2015 trade deadline, the Penguins would move Despres to Anaheim in exchange for another defenseman, Ben Lovejoy, who as an undrafted free agent was with the Pittsburgh organization previously. The following season, Despres was the victim of an illegal hit from Colorado's Tyson Barrie and would suffer a concussion and post-concussion symptoms that would limit the rest of his career to just 36 more games before he would retire during the 2016-17 season.