Premise: The pens need Vernon Fiddler.
Its no secret that the Pens' center depth was decimated by free agency this summer, and that's ok.  Bonino priced himself out of Pittsburgh.  If the pens wanted to retain Sheary, Dumo and Letang insurance, er…Justin Schultz, it meant letting him go.  Cullen decided to head off to greener pastures and end his career at home.  Leaving the penguins, like all of your moms, with two gaping holes down the middle.
For much of the summer we've bandied around ideas about a third line center, unsure if Cullen would return.  Discussing third line centers is not the same as looking at the fourth line. So now with training camp a few short weeks away, the pens have very few options for NHL ready 3rd and 4th line centers.
The Need:  with the loss of Bonino and Cullen the pens lost both of their primary penalty killing centers.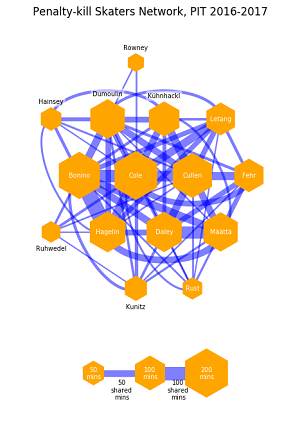 They also lost two face off men, especially short-handed.  Of the 449 face-offs taken on the PK last year, Cullen and Bonino accounted for 378 of them – or 84%.  The next highest Penguin on the list was Eric Fehr with 26 SH face-offs.  In all situations Bonino and Cullen were 2nd and 3rd on the team in total face-offs taken, behind only Sid.  Yes, Cullen took 13 more face-offs than Geno last year, though Cullen did play more games.  Cullen led the team in FO% in all situations at 51.2%, making him the 45th best face-off man in the league.
The Dad factor:  Over and above the defensive losses to the team, the loss of Cullen, and Kunitz, is a loss of veteran leaderships.  Sid and Geno are 30, so its not like they pine away for an older more experienced man to guide, love and protect them.(#twointhetwink)  But there is no doubt that Cullen brought a calm leadership to the room.  He was a vet. That's gone.
Cost:  The pens are tight against the cap, it isn't going to get any better with Cole, Rust and Hornqvist all on contracts expiring at the end of this year.  The pens have 23+ million tied up in D every year for the next three years. While the pens can make a move or two for a marquee player by shipping assets out, there is simply not enough roster flexibility to replace two centers via trade without losing some pieces that would hurt in the long run.
Left of Center: The pens are also short at LW with Kunitz' departure.  The current roster LWs are Hagelin, Sheary, Jake and Wilson.  That's pretty thin, especially when Sheary and Jake flanked Sid with some success.  While some wingers can easily switch sides, that has been a considerable source of fan ire with past players, e.g. Iginla, and most recently Phil!  The next guys down the depth roster for LW are Blueger, Adam Johnson (made-up name…or is it?), and Tom Sestito.  Of those three, only one has played even a single NHL game.  So if the injury bug hits the left side, yikes!
The cupboard:  The pens have some options in the system for a fourth line center -noteably ZAR, but Blueger, DiPauli, Adam Johnson, and Dea are out there too. Those four players have a combined 1 game played, and 2 penalty minutes at the NHL level.  Domink Simon may be the "closest" with 5 NHL GP and 2A, but those stats hardly instill trust or confidence. Its time for all of those players' development to continue at the NHL level.  But keep in mind that even with how great Jake was, he only played 40 regular season games for the big club last year, playing another 33 in WB/S.
Enter Vernon Fiddler. A 37 year old free agent center.  He had an abysmal season with the Devils last year registering a 2.7 S% and one goal in 39 games before being traded NSH, where he started his career.  (The Devils have an uncanny ability to suppress their own offense). Over his time in the NHL his S% has been 11.9 percent, which is pretty boss – though partially owing to the number of shots he takes.  His offensive stats are not really that interesting to me though.
He's never posted a sub-50 faceoff percentage in any season he's played.  Last year his face off percentage was 53.9%.  That ranks 27th best in the league and better than any player on the pens.
He can also slot in LW, kills penalties (104:54 SH TOI last year), and perhaps most notably – given the events of the past 24 hours: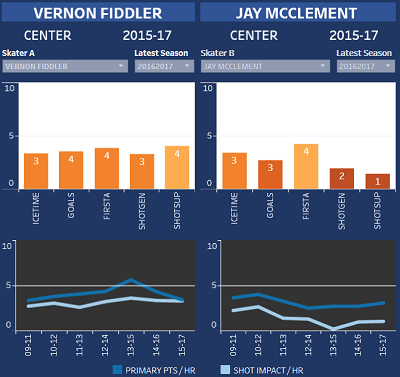 Fiddler is not as statistically impressive as Bonino or Cullen, but he has also not been playing on a championship caliber team (except for 20 games last in NSH – still a debatable fact with NSH eking in as a WC and then riding a hot goalie to the SCF). For instance, at 37 Fiddler has played 51 career playoff games, Sheary has played 45.  While Sheary is probably an extreme example, Fiddler's tenure with the Preds, Yotes, Stars and Devils is not exactly a résumé of excellence.
Fiddler is not a suitable, full-time, third line center.  But with Cullen bowing out, having a top face off, penalty killing vet, who can also play LW seems like a better option than the prospects the pens have, or any available free agent.
Ohh yeah, and with a cap hit of 1.25 mil last season and a significant under-performance, he probably comes cheap.