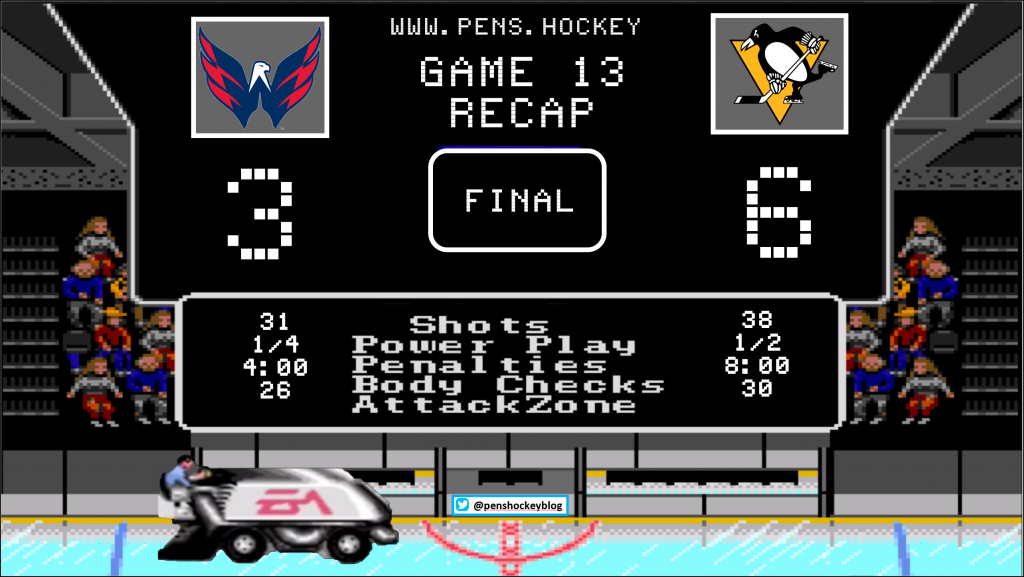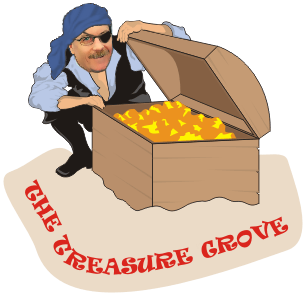 Well that's a good thing.
OK, in my defense in writing the gameday and saying DeSmith should get the net, I did NOT know this. Who do you think I am, Bob Freaking Grove?
So Rust is good. Got it.

I barely sat down when we had our first Super Tanger sighting of the afternoon. Typically un-cool under pressure, a bobbling puck gets past him at the far blueline, he fails to hustle back for it and is out muscled by 'lazy Russian' Ovechkin who manages to get a pretty good shot on net while being slashed. Astonishingly, he complained about the call on the way to the box. Thanks Super Tanger!
The #1 PP in the NHL against the #29 PK. I wonder how this will go?
Huh, well OK then. The Caps had some chances, but nothing went in. Maybe Tanger in the box helps?
Two minutes after the first kill, Zucker forcibly removed a stick from a Capital and that's not supposed to happen. Two minutes to think about tempting the league's best powerplay. Would the PK do it again? Not so much…
Down a goal. What, WE worry?
It would take a while to generate any real pressure on a consistent basis. Finally, Sid gathered his posse and said, 'Let's do the thing'
Rust (4) from Matheson (1), Crosby (7) – 9:31 – EV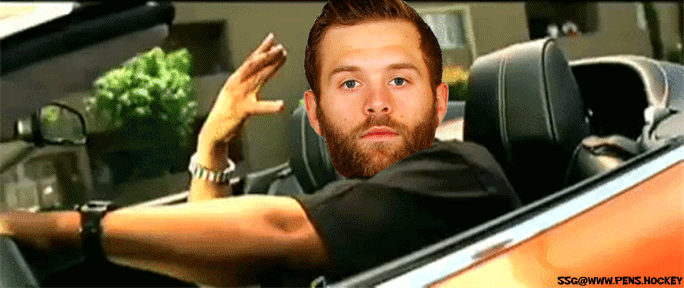 Bada bing bada boom. Matheson stepping up and once again reminding me of our old friend Pauly Walnuts. But of course this is all Sid driving this play.
NBC comes back from commercial, Blueger wins a faceoff and Tanev displays the hustle that makes 6 years seem like too short a contract.
Tanev (4) from Ceci (3), Ruhwedel (2) – 8:59 – EV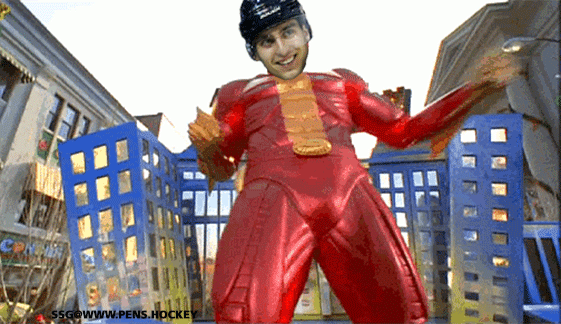 Get it on the net and get after it. #hockey
The Pens would even manage to draw a penalty. Pass and pass and pass and fumble and pass and sorta shoot and pass and fumble and 0 for 21.
Rest of the period would finish without incident.
Stats after one:

Heading into a period with a lead is fun! Too fun, apparently.
Blarg. Lazy chasing the puck and then Jarry plays the rebound directly into a High Danger Area which, shockingly, was dangerous. Leads are stupid anyway.
Three minutes later one of the Craps would do a bad and the Pens would unzip their limp, flaccid, entirely unimpressive PP again. Great.
Ackshually…
Rust (5) from Letang (6), Guentzel (6) – 13:16 – PPG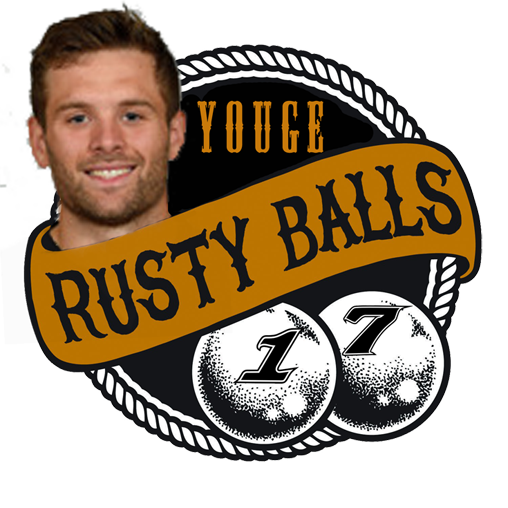 Great look there from Thanks Letang, but it was what happened leading up to that point that was encouraging. Great puck movement, great zone movement, doing it like you're supposed to. For the first time in the last four games. 1 for 22. Finally.
Two minutes later, we'd be greeted with yet another Super Tanger moment, as he decided that it was his turn to chuck the puck out of the rink from the DZ. What a spaz.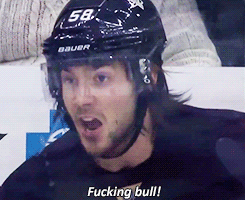 The PK would stand firm, though, and not allow any more damage.
Two minutes later…
Guentzel (5) from Rust (8), Ceci (4) – 9:16 – EV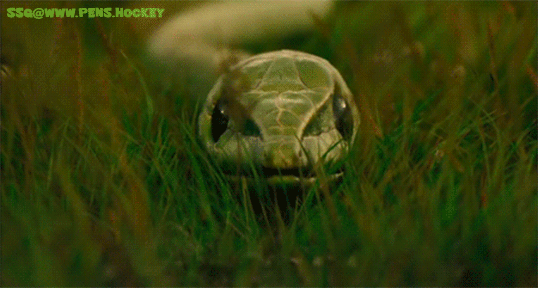 Just a heads up play by Guentzel who made a good first shot and followed it up with a better second shot. You love to see it. And yes, that is the first two goal lead for the Flightless Waterfowl this season.
The Pens would take a fourth penalty of the game because tempting fate seems smart. Ruhwedel probably shouldn't have gotten the call since it was ultimately Sid who took out the dude, in a pretty ugly way, really.
Thankfully, the PK was gaining confidence and executed brilliantly on the kill. The Caps didn't get any great looks at all, really. Nice to see that unit coming together. ZAR back on the ice certainly makes a difference.
A minute or two later, Geno, who had been playing pretty well so far this game, was back checking and in perfect position down the middle of ice, fending off Backstrom. The puck came to his feet, and as he was going to play it, Backstrom would lift his stick and fling it to the left from a High Danger Area, and Jarry wasn't prepared.
Geno was so close to doing the right thing. But he didn't.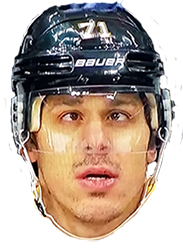 Just a brutal mistake by Geno. Can't be doing that kind of crap.
The last two+ minutes would wind down and while it sucked losing that two goal cushion, the Penguins of Pittsburgh would take a lead into the third period for the first time this season. I'm just as shocked as you, believe me. Or don't. I'm not going to argue, it's too early for bourbon.
Stats after two:
*looks up at faceoff numbers*

Unfamiliar territory, at home with a lead in the third. Time to see how they'd do.
Uh, they did good! Lots of up tempo play, as the Pens didn't get away from their game too much. Because I think they know that in order to collapse into a Defensive Shell you need to be able to, uh, play defense. Not their strongest suit, especially with Dumo and Pete out of commission. Also, they're the Penguins – defense is stupid.
Even Thanks Letang got the message, as he managed to not perform any risky pinches or spaz out on any more tight situations. This period.
You know what – Ceci and Matheson really aren't that bad. Ceci has really surprised me by just, you know, being mostly in position. And Matheson has visibly improved each game. He said the other day in an interview that it was lack of playing for so long that was the problem. As he gets more games under his belt, I'm starting to believe him.
Back to game action and, well, I didn't take great notes. I did notice that Sheary doesn't fall down nearly as much as he used to, which seems unfair. And I never once saw Hagelin put his once vaunted speed on display. And even Piss Wilson was relatively quiet this game, for a change.
So lots happened, but really not much happened. Pens kept dominating in the FO circle, and really driving play.
At one point, Jarry did a thing. Though how Sheary wasn't shoved to the ice by POJO I will never understand.
The Caps got desperate and pulled the goalie with about two minutes left. Unfortunately for them, they did it when ZAR was on the ice and he decided it was time to start streaking. GOAL streaking, that is…
Aston-Reese (2) from Letang (7), Jarry (1) – 18:57 – EN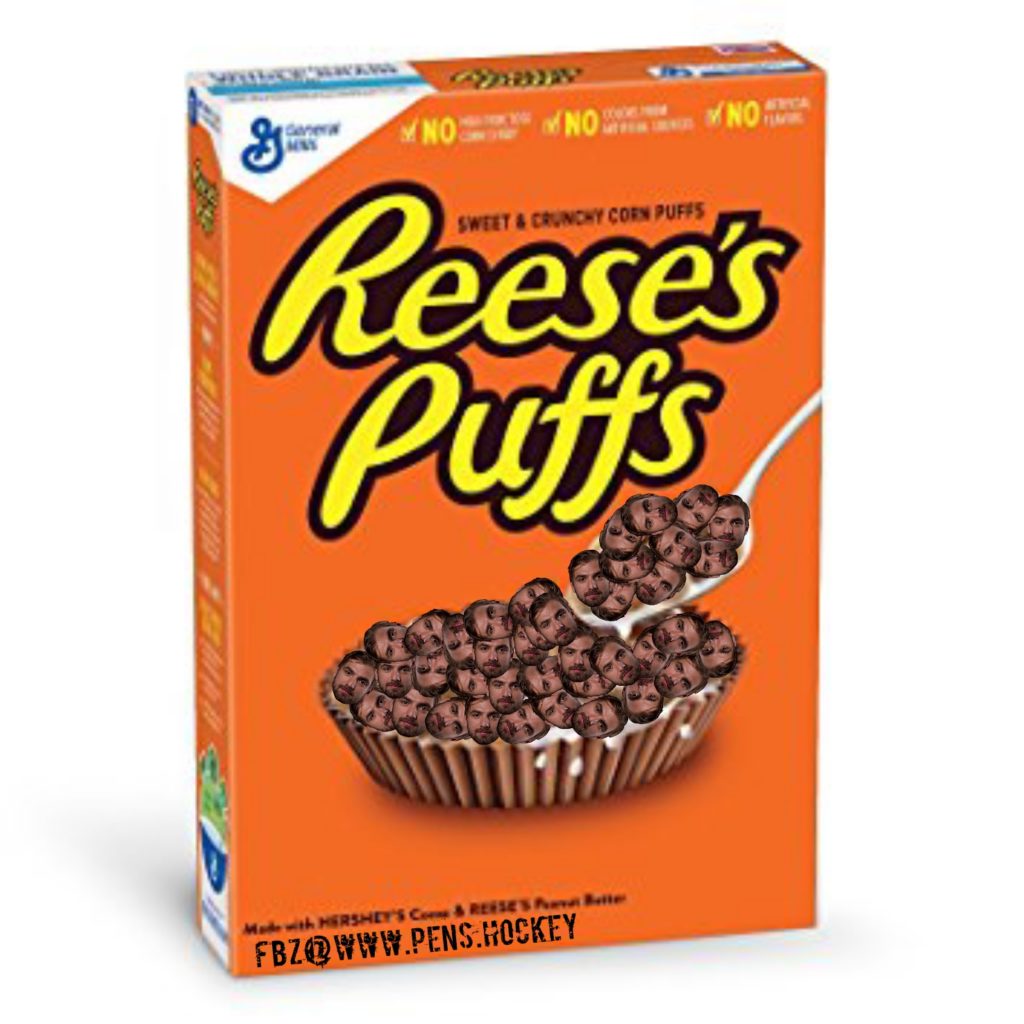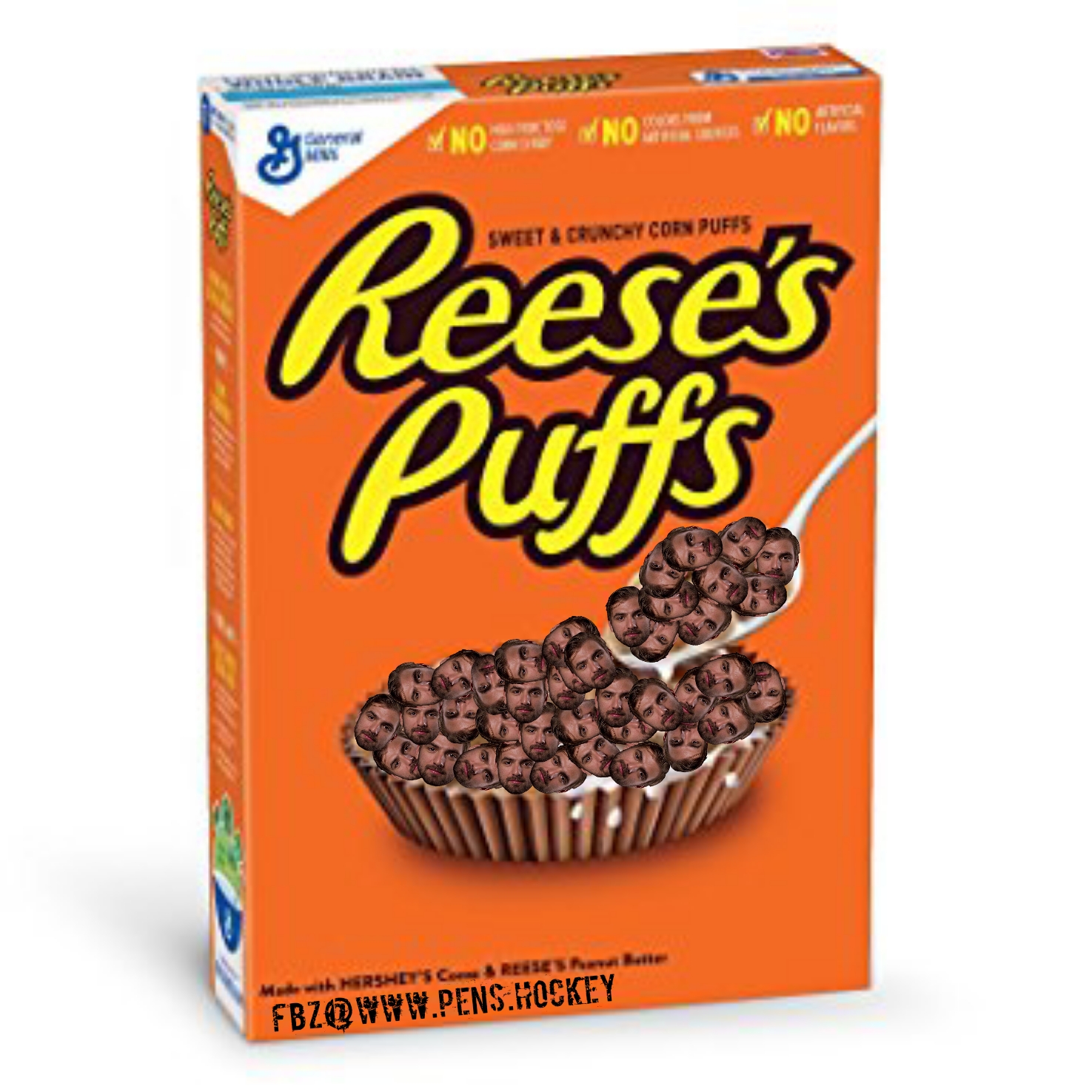 He was probably yelling at himself when he let the puck go, since it would have been an icing. Then it WAS the icing! On the cake! GET IT???? Look, they're not all gems, cut me a break.
A break, you say? Like maybe a back-breaker from Sid? Sure, why not?
Crosby (5) from Guentzel (7), Matheson (2) – 19:11 – EN
The goal would have been awarded anyway. Sid probably knew that and still gave the Craps an extra twist of the knife. From his knees. At the blueline. Fap fap fap fap fappity fap fap FAP!
Thoughts:
Solid effort from just about everyone today
Letang is actively getting worse
Malkin is a damn yo-yo
Sid just hasn't stopped
Rust is the MAN