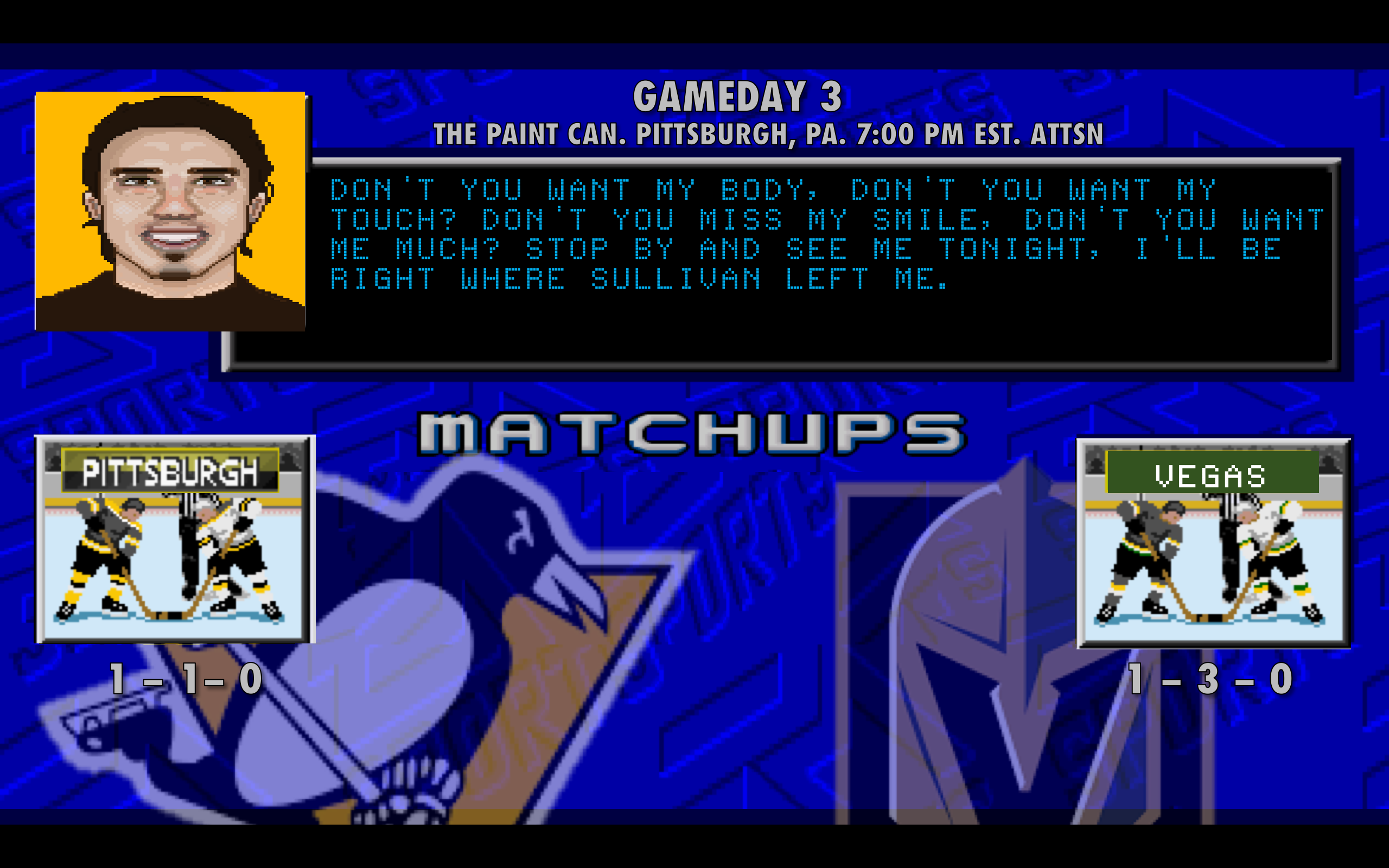 A week to the day after hosting and beating in thrilling fashion the reigning Eastern Conference champion Washington Capitals, and four days after dropping a huge, wet, smelly turd against a Montreal Canadiens team that no one can trust anymore, the Pittsburgh Penguins host the reigning Western Conference champions, the Vegas Golden Knights.  The Golden Knights are looking to prove they are not a fluke, and they went out and improved their forward depth this past offseason by acquiring Max Pacioretty from the aforementioned Canadiens and Paul Stastny from free agency.
Anyone who paid even a modicum to the NHL last season will know at least how incredible it was to see the first-year expansion Golden Knights stun the hockey world with a Stanley Cup Finals berth, although the fact would be less surprising to those of us who could compare the differences in talent between last year's Vegas team to just about any other expansion team in history.  As a best case scenario, NHL expansion teams were historically average: the heretofore best expansion team in NHL history, the 1994 Florida Panthers, won 49.4% of the possible points possible and had a goals-per-game differential of exactly zero (source: 538).  The Golden Knights eclipsed that number and then some: they won 72.6% of possible points and had a 0.7 goals-per-game differential.  The question this year, of course, is: was last year's Vegas team an anomaly? It's too early to tell anything about any team, but they set a very high bar for themselves.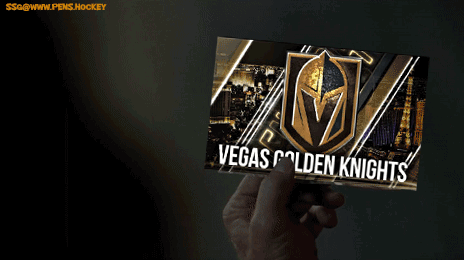 Of course, the most surprising part of last year's team was the renaissance of Marc-Andre Fleury.  Much has and will continue to be written about the Penguins' decision to cut Fleury loose (with his blessing via the nullification of his no-trade clause) and retain Matt Murray (who hasn't won a single Cup since the move was made), but there is no turning back now.  Fleury has endeared himself as much to the Golden Knights and the city of Las Vegas as he did when he was in Pittsburgh.  He's also going to be 34 on November 28 and he's got maybe five more years in the League (if Roberto Luongo is the benchmark) and who knows how much longer he'll be effective.  Meanwhile, Murray will celebrate twenty-four-and-a-half years around the same time.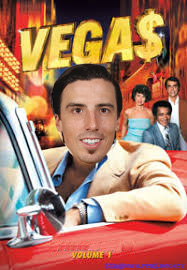 If you want to argue that the Penguins need a better backup (or starter, to replace Murray), fine, but let's not be completely selective about our memory here; the biggest problem for Fleury, as is the biggest problem for Murray, is that they both had/have no confidence in the play of their teammates in the defensive zone.  The Penguins have lost a lot of the tenacity and teamwork that helped them get pucks out of their zone and into the other end on a more regular and effective basis for a while now.  That decreased confidence and stress likely gets into their heads, even if they don't say anything, and it's clear how their performances suffered as a result.  Perhaps the lofty expectations foisted on Murray after winning two Cups in his first two seasons weren't fair.  Nevertheless, if what we're seeing from the Penguins in the defensive zone is their best, then it's doubtful anyone, from Dryden to Brodeur and everyone in between, would be able to keep pucks out of the net.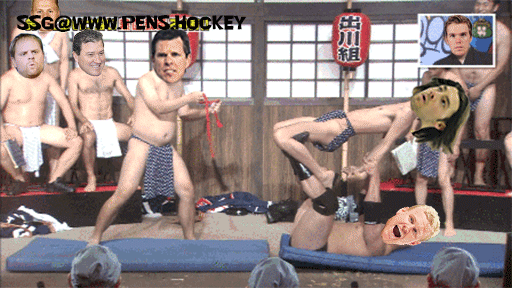 Rendering the last two paragraphs moot is that not only will Fleury not be starting for Vegas but we also found out on Tuesday that Murray suffered a concussion during practice on Monday and likely won't even be on the bench.  This sucks the most for Murray, who has been dealing with concussions a lot in his short career (this is his third or fourth in the NHL, depending on who you ask).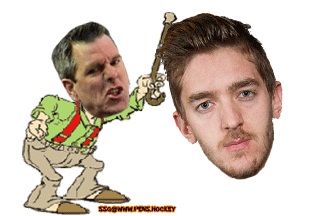 Without Murray, there's a fair amount of hope that his backups, Casey DeSmith and Tristan Jarry, will be able to keep the team afloat as Murray recovers.  However, this says to me that once Murray is back and healthy, Mike Sullivan is going to have to sprinkle his backups in a little more often than not if they hope to keep Murray healthy for the foreseeable future.  This also likely means that, unless DeSmith and Jarry are ready to deal with the stressed of getting shelled on a regular basis, the coaching staff and the players really have to crack down on the poor defensive zone play or things are going to get really ugly, really fast. This could also be exactly what the team needs defensively, that subconscious  bit of knowledge that you don't have your starter behind you resulting in a better focused individual, and therefore team, awareness of defense. It is at this time that you should send a "thank you" letter to GMJR, all summer we were wondering when he was going to resign Tristan Jarry. The contract he eventually inked with the netminder has a potential season saving clause in it, and that is making Jarry waiver exempt, without which upon Murray's return the Pens would've had to expose either DeSmith or Jarry to the rest of the league.
On that topic, perhaps not incredibly, whatever sense of defensive responsibility Sullivan and Jacques Martin had imparted into their forwards has all but evaporated in the past year.  I'm cynical because there's no obvious excuse for the relapse into this pre-Sullivan ineffectuality and that has to be driving him more nuts than it did his predecessors.  After all, Sullivan is in the hottest seat on this team, of which there can be no doubt.  The key players – Crosby, Malkin, Letang, Kessel, Dumoulin, Hornqvist – are largely long-time NHL veterans under lengthy contracts with no-movement/no-trade clauses attached, besides the fact that they're icons in Pittsburgh (even if Letang has been damned by every Penguins fan at some point), and most of the others are young and/or newcomers, some of whom (Schultz, Brassard, Maatta, Rust, Guentzel, Murray) have likewise endeared themselves to the fans and are also up for contract extensions soon if they haven't already re-signed.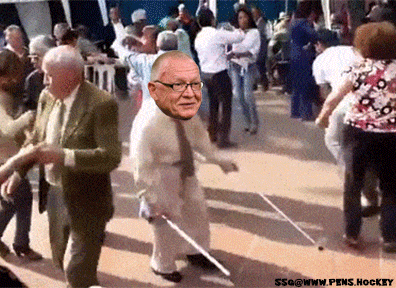 My ultimate point is this: coaches can be cycled out more easily and for better success than trading players out.  After all, let's not forget that a mid-season swap of Michel Therrien for Dan Bylsma knocked the 2008-09 Penguins out of their funk and brought them a Stanley Cup.  Undoubtedly, the conversations in the front office have already begun as to how the team could be improved with which players to fill what roles and gaps in the lineup – lest we forget that GM Jim Rutherford loves to make most of his moves before the New Year – but never doubt for a second that they couldn't be looking at a coaching change to help shake things up too.  Just keep this in the back of your mind as we proceed into late fall and winter. Sullivan may have a relatively long leash, having won two Cups in three seasons in Pittsburgh, but nothing is impossible.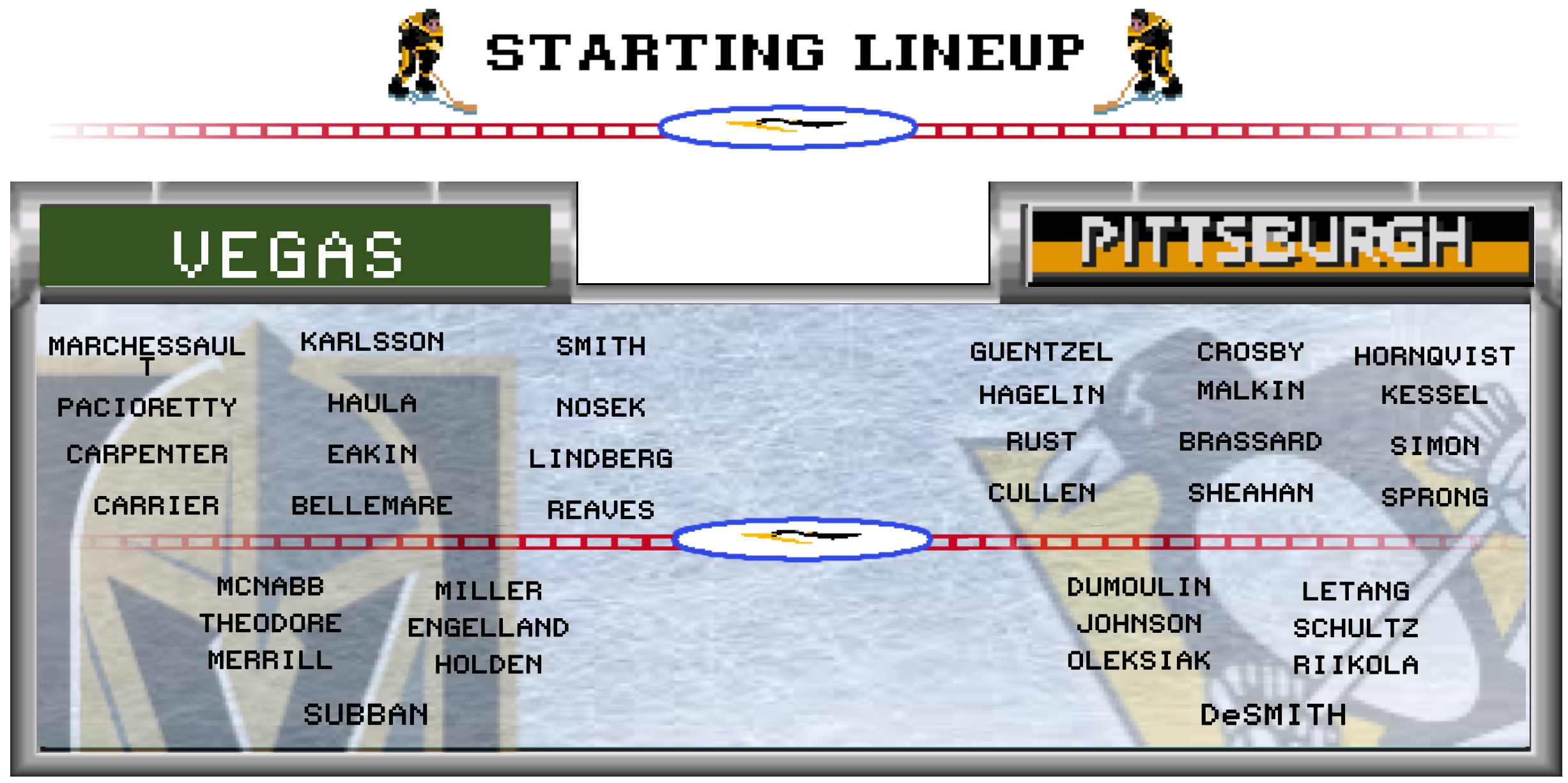 Such as it is, Sullivan has already started shuffling his defensemen around, at least in the practices prior to today's game, with Juuso Riikola slotting in next to Jamie Oleksiak as the third pairing and Olli Maatta dropping down to the fourth pairing with Chad Ruhwedel.  I'm not sold that jumbling defensemen is going to be what cures the Penguins in their defensive zone, though it should make sense, and it can't be worse  than it has been.  Many people felt as though Riikola earned a spot in the lineup, and although it didn't materialize in the first two games, perhaps now it will.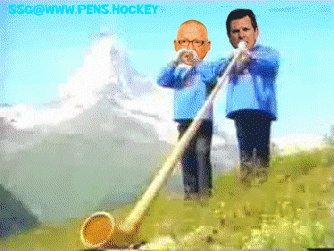 Again, we're still very early in the season and there's a lot of time for the Penguins to work on their tactics and get into a better flow.  We probably all just expected that they would have been their sharpest and most prepared after a longer-than-usual offseason and no injuries or ailments to keep anyone off the ice for the opening of the season.  Just don't be fooled if, after the four-game layoff prior to this contest, the Penguins display a different (or, at least, more committed) mentality tonight at the end of a homestand before heading up to Montreal for the weekend.  We're obviously going to have to keep a close eye on these Penguins.