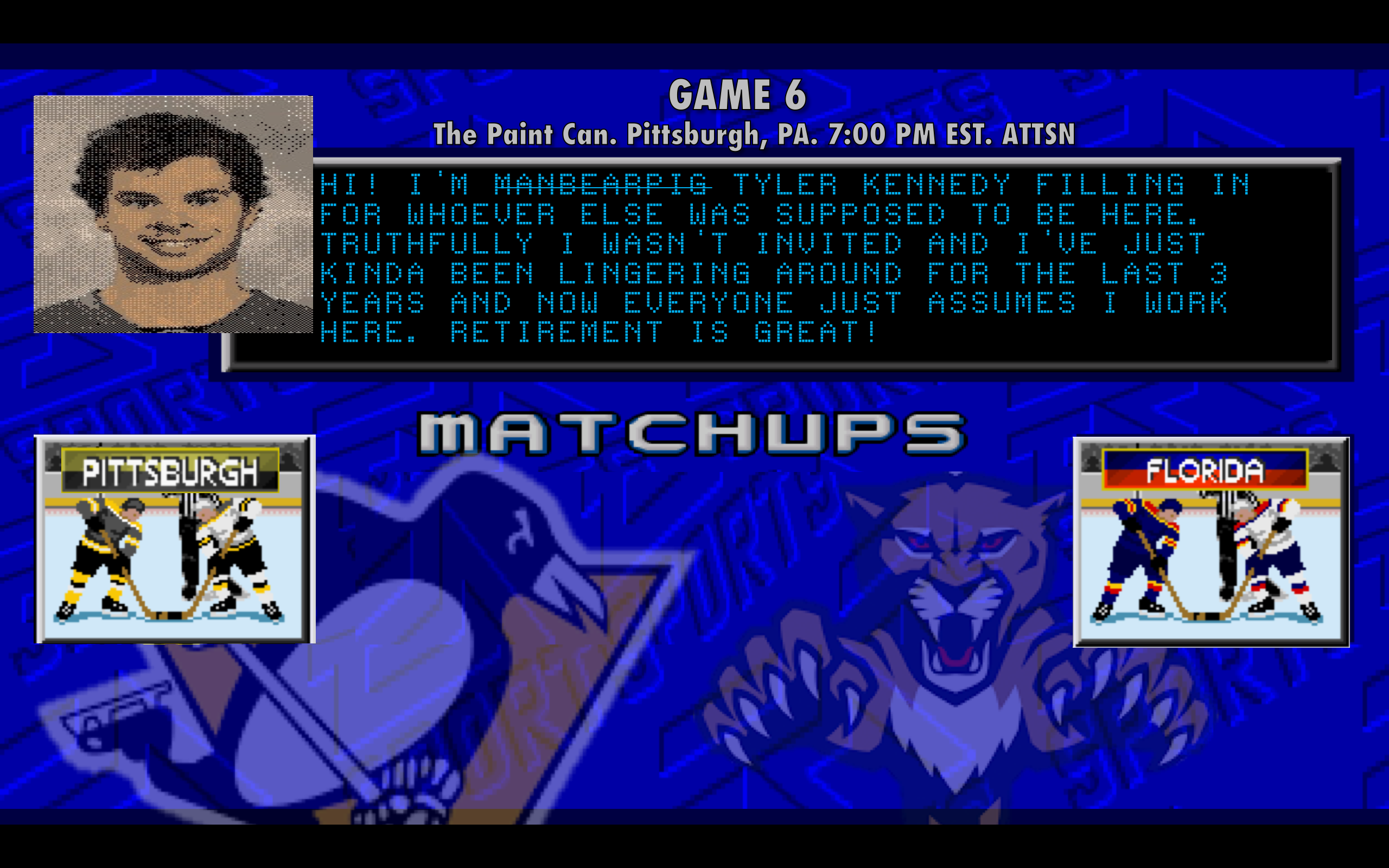 The Florida Panthers make their first and only trip of the season to the PPG Paints Arena tonight to take on the Pittsburgh Penguins.  The Penguins swept the three-game series against the Panthers last season, by the scores of 3-2, 5-1, and 4-0.  The 4-0 game in March featured a unique feat: a natural hat trick by Sidney Crosby that was assisted (in the same order) by Jake Guentzel and Conor Sheary.  It was the second-to-last hat trick of the season for either team; Guentzel scored three against the Blue Jackets in Game 3 of their first round playoff series, and Jon Marchessault scored a hat trick against the Blackhawks a week after Crosby did it against his team.
The Panthers are an interesting case in an interesting division.  They have been hampered in recent years, including last year, by injuries to some of their key players: Aleksander Barkov (61 games), Jonathan Huberdeau (31), Aaron Ekblad (68), Nick Bjugstad (54) were among the guys they missed most last season.  It wasn't Gerard Gallant's fault by any means, but regardless he was dismissed in 21 games and replaced with Tom Rowe in an interim capacity; Gallant is now coaching the Vegas Golden Knights, Tom Rowe is still an advisor for the Panthers, and now their head coach is Bob Boughner, in his first head coaching gig in the NHL.
Boughner was drafted by the Red Wings in 1989, but never played a game for the Wings.  He was signed by the Panthers in 1994, but never played a game for them either.  His first NHL action came as a member of the Buffalo Sabres during the 1995-96 season.  He would eventually be taken by the Nashville Predators in their expansion draft.  Boughner notched 69 (nice) games for the Penguins between 2000 and 2001, part of the blockbuster deal that sent Pavel Skrbek to the Predators.  His first goal as a Penguin was against the Panthers.  His best comparable on hockey-reference.com is Mark Eaton.  That's about all the background on Boughner that's necessary.
The oldest player on the Panthers, now that Jaromir Jagr has left for Calgary, is Roberto Luongo, who is now tied with Curtis Joseph for fourth all-time with 454 career wins.  Luongo is 32 games away from becoming the third goaltender to play 1000 regular season games.  Luongo found himself splitting time with James Reimer last season and suffered one of his worst statistical seasons.  He suffered a torn labrum in February but had been hampered by issues dating back to December; his last game was on March 1.  The future Hall of Famer hopes to prove that he can still be Florida's #1 keeper.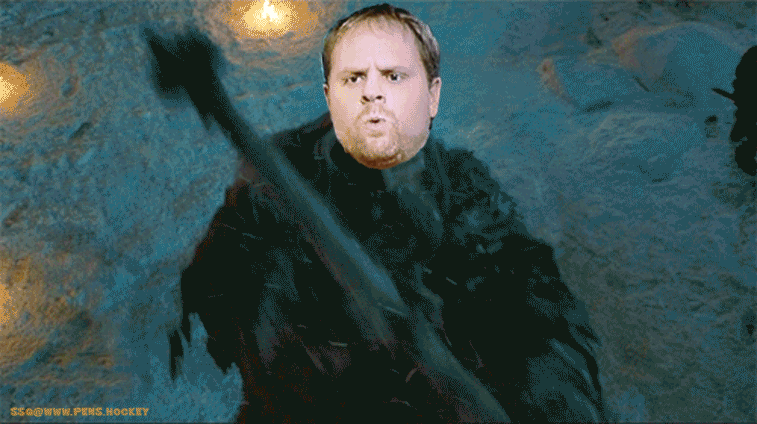 Long story short for the Panthers, their success will not be determined by their depth but by the guys on the roster right now and their health.  Their minor league affiliate, the Springfield (MA) Thunderbirds (my local team!), finished sixth out of seven teams in the AHL's Atlantic Division.  The franchise's best players play for the Panthers, without question.  Thankfully for Florida, the NHL's Atlantic Division is anyone's for the taking so long as they want it.  Even though the Ottawa Senators made it to the Eastern Conference Final, you could easily have one of seven other teams in their position this May (but probably not Buffalo, and likely not Boston).  Nine points separated first and fifth place in the Atlantic Division last year, and just three points separated the bottom three.  Anything can happen, so as long as the Panthers can keep their core on the ice, they have just as good a chance as any of their division brethren.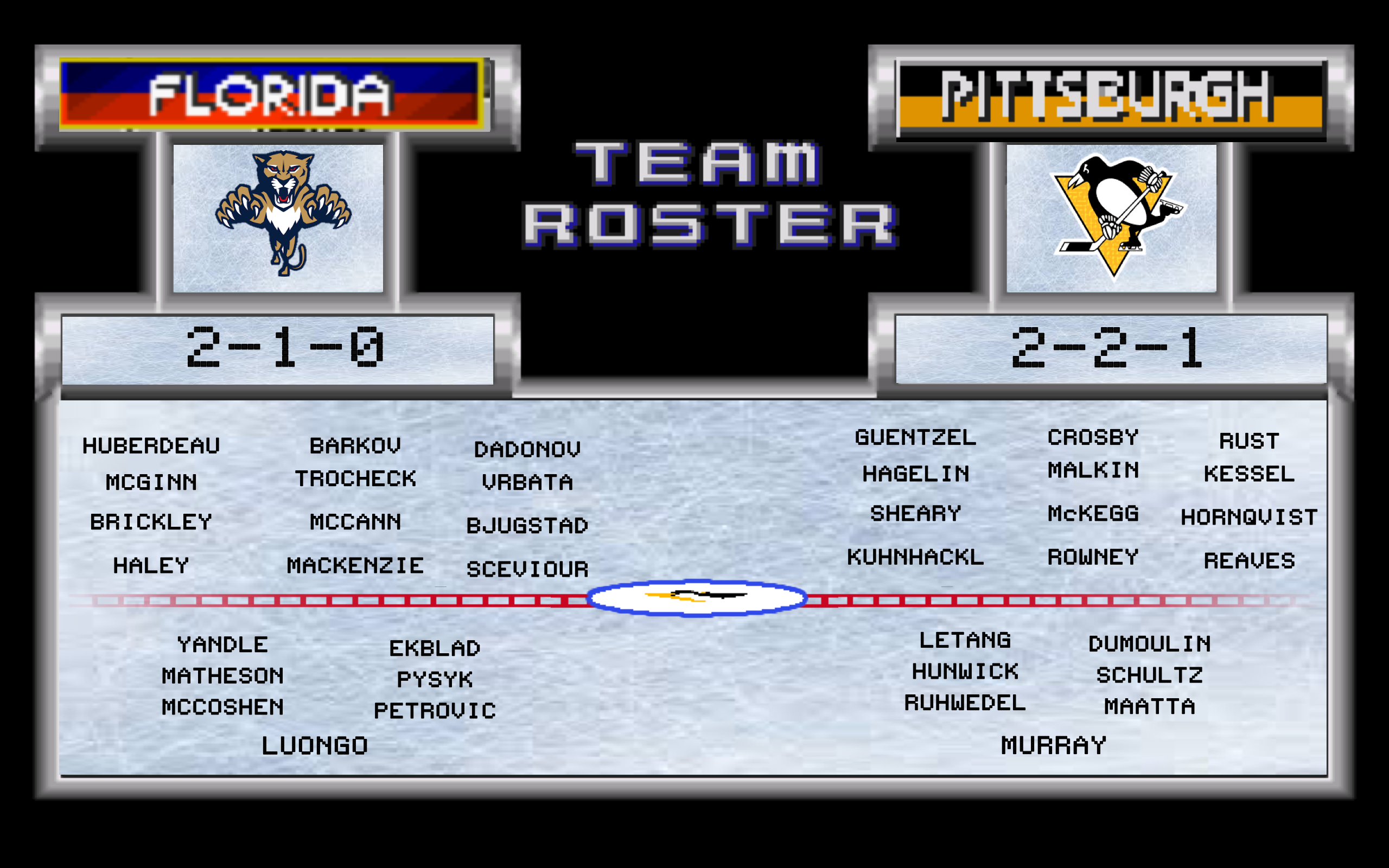 It's been defense-optional for the Penguins here in the early going: excluding their shutout of the Predators, they've allowed 5, 10, 2, and 4 goals, and they stand at the top of the goals allowed list as a result.  If you believe in regressing to a mean, then they'll eventually balance out their anemic save percentage (30th out of 31) and their slightly-below-average shooting percentage, and that might start tonight with Matt Murray back in net.  Pittsburgh has thus far given Murray one more goal per game in goal support than his backup Antti Niemi, and since he's generally more reliable than Niemi the defense will be keen to hop into the offensive zone and continue aiding the forwards.
That second line of Hagelin-Malkin-Kessel isn't doing too hot.  Hagelin has one point and Malkin and Kessel are shooting well below their typical rates.  Again, it's early, but as time goes on expect Mike Sullivan to start shuffling guys around to try and spread the offense out.  At least maybe he'll give Kuhnhackl and Reaves some more ice time.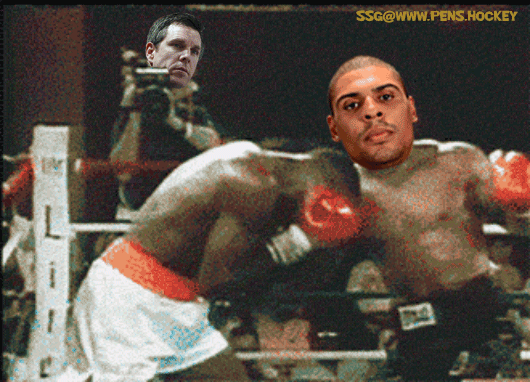 LET'S GO PENS!