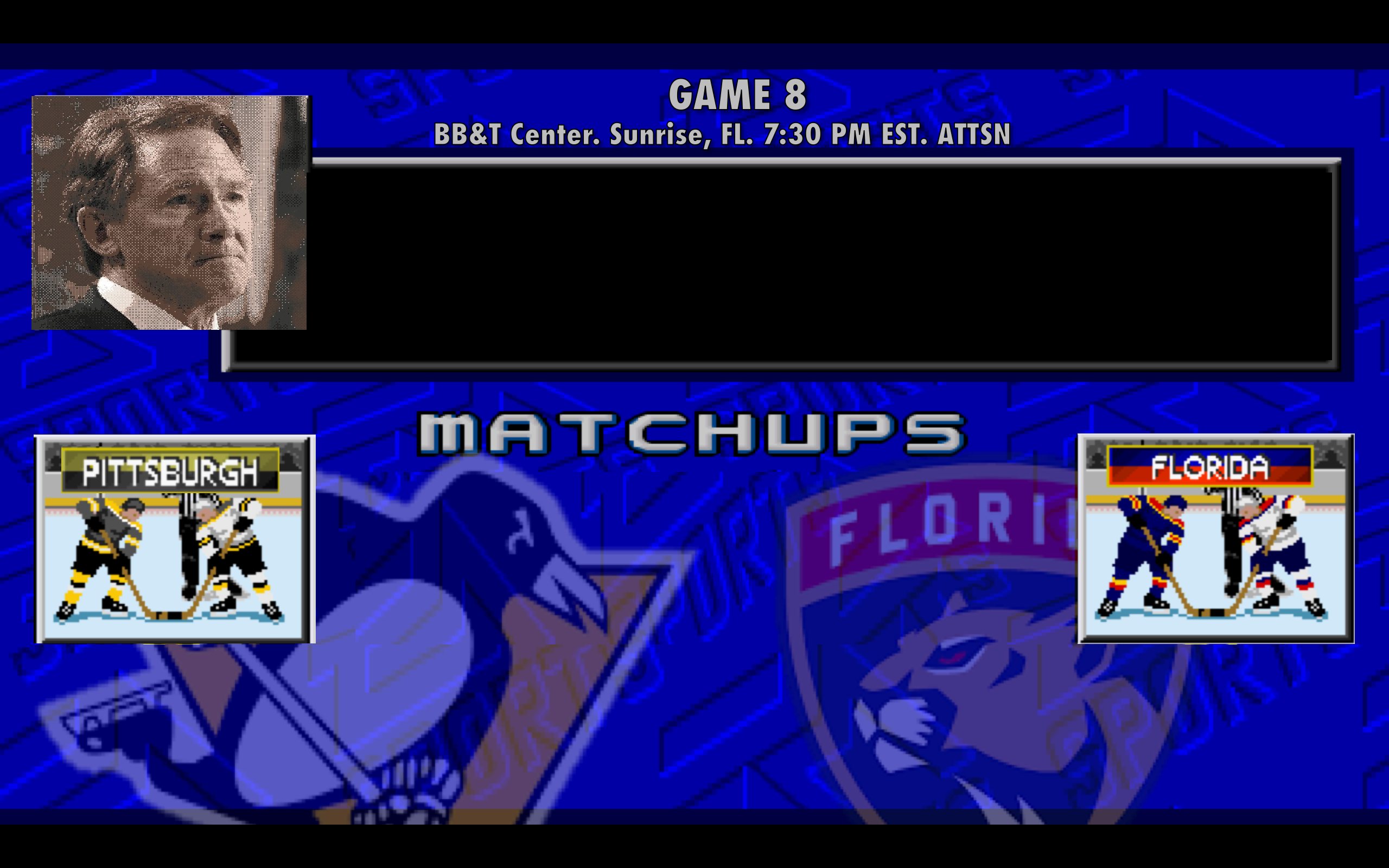 The Pittsburgh Penguins start a back-to-back series against the two Florida teams as they take on the Panthers in Sunrise, FL tonight.  It was only two games ago for the Penguins that they last played the Panthers (a 4-3 win at home on Saturday) so there's really not much to say about this matchup that you can't read about from then.
Tonight is apparently Grateful Dead Night at the BB&T Center, which is confusing since I don't think there's a lot of overlap between Dead fans and Panthers fans, although the general population of Florida is probably old enough to have gone to school with the original members of the band (the two surviving original members are septuagenarians).  The only correlation I see between the Dead (a band based out of San Francisco) and the Florida Panthers is the cover band they're featuring tonight, Unlimited Devotion, is from Boca Raton.
At the very least, if you're trying to attract an audience to be excited about your hockey team, try aiming for the children or grandchildren of the people you're actually targeting.  Most of the Panthers, hell, most of the League probably don't even know who the Grateful Dead are, either because they're too young or they were never exposed to them.  I mean, how popular could they have been in Canada? Or Europe?
It's an early game in the season so I can understand trying to drive up interest somehow, but this is pretty pathetic.  The Panthers are a talented team, and they should be making a playoff push come March.  The Penguins are back-to-back defending Stanley Cup champions.  This should not be an easy ticket to get, even if it's early in the season.
Ah, well, clearly no one wants to go to a November hockey game in Florida.

Um.  Well, I guess no one wants to go see the Panthers, anyway.
What does this ultimately say about the state of the Panthers' fanbase? In 24 years of Panthers hockey, five trips to the playoffs and all three of the series they've won happened in 1996.  Compared to their neighbors in Tampa Bay (nine playoffs appearances, one Cup and another Finals appearance in twenty-five years) or Carolina (five playoffs appearances, one Cup and another finals appearance in twenty years), Florida has yet to make that much of a mark on the League.  They've had their share of big name guys (Luongo, Pavel Bure, Jaromir Jagr) but those players showed up towards the ends of their careers, and certainly not in their prime, not unlike a European soccer superstar coming to the United States to get paid and drive up interest for the few fans of Major League Soccer.
What they need is a young, once-in-a-generation forward or goaltender.  Aleksander Barkov and Jonathan Huberdeau are good players, but they're in that second or third tier of forwards that you pick All-Stars out of just because they have to take one player from each team.  They're not the transcendent sort of player that puts the team on their back time and time again…then you look at the Penguins and feel pity for the Panthers because Pittsburgh has at least three players like that.  They have Aaron Ekblad, who is still just 21 and is already one of the best defensemen in the League, but either it will take him years to escape the shadows of the elite defensemen of the League, or he'll have to find something else in his game and really step up.
For now, Florida remains an afterthought around the League, and unless their young guys outperform their expectations, they're not going to be anything other than that, and they will get stuck in that mediocrity stage where they aren't competitive enough for the Cup and they're not terrible enough for the #1 pick in the Draft.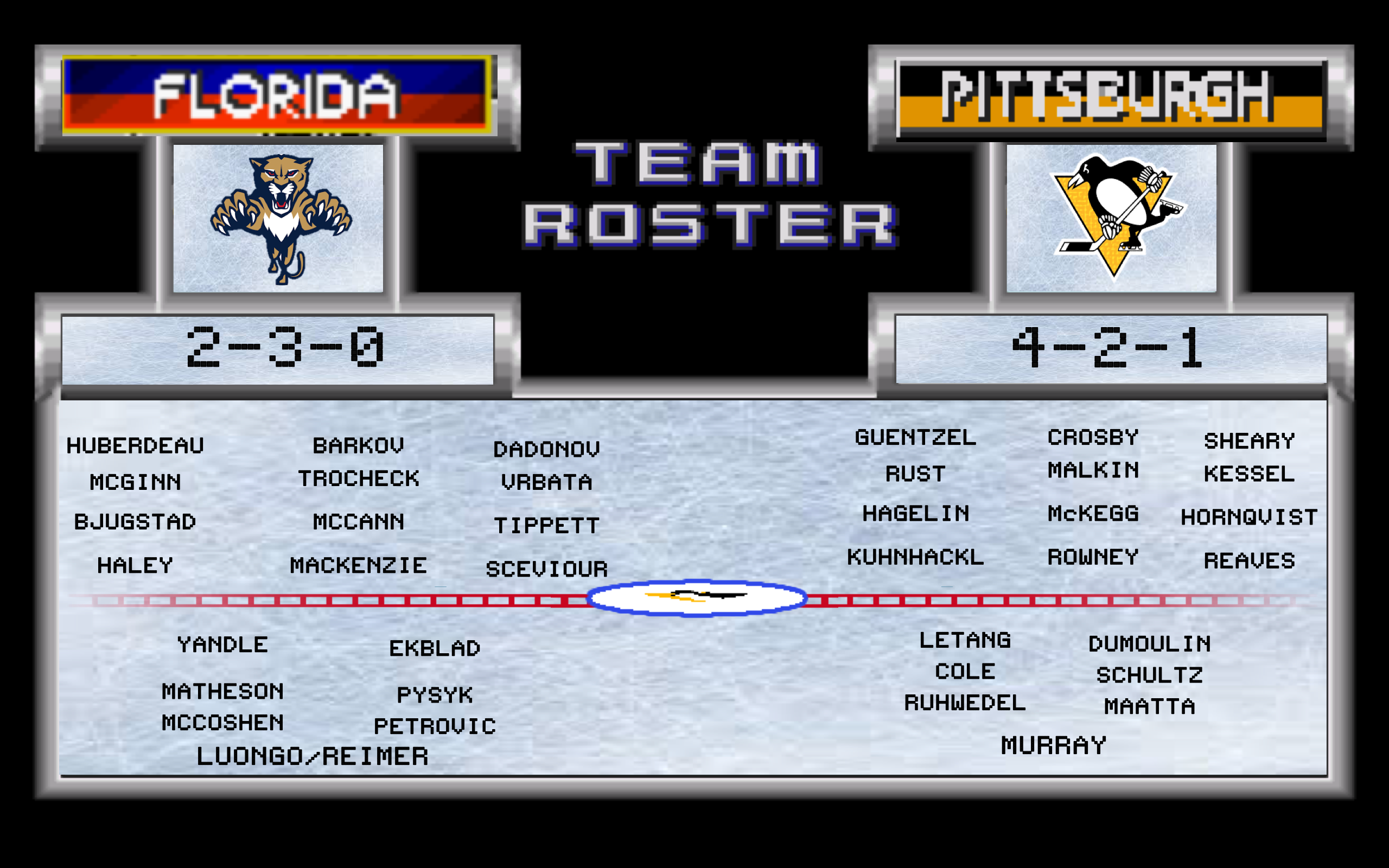 LET'S GO PENS!