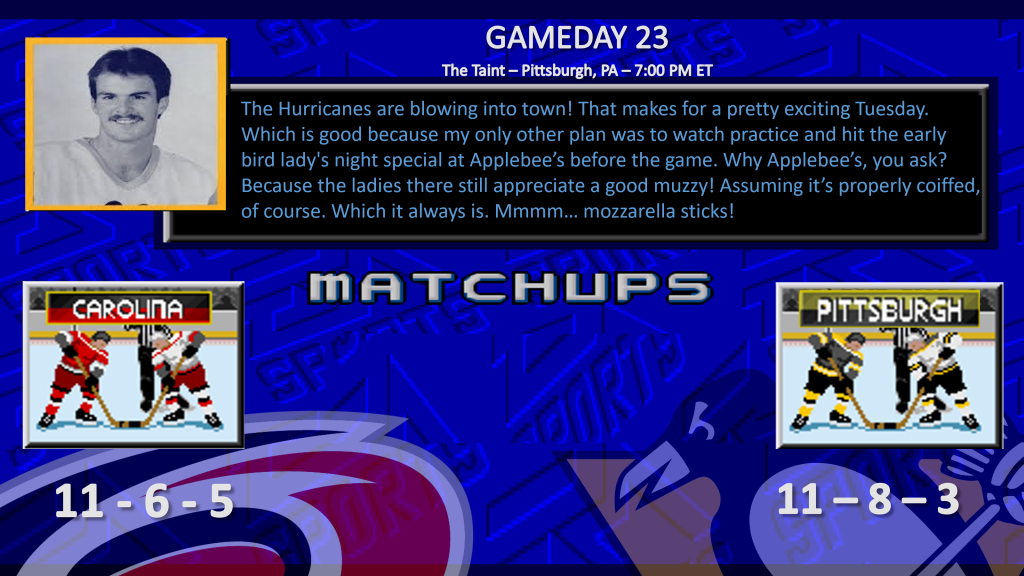 First off, I want to give my belated thanks to my teammates Ungaba and SouthSideGeno for chipping in for the past week. Things have been nuts, people have been sick, but hopefully I'll be able to get back on track for at least a little while. In any event, thanks to those guys for keeping the lights on.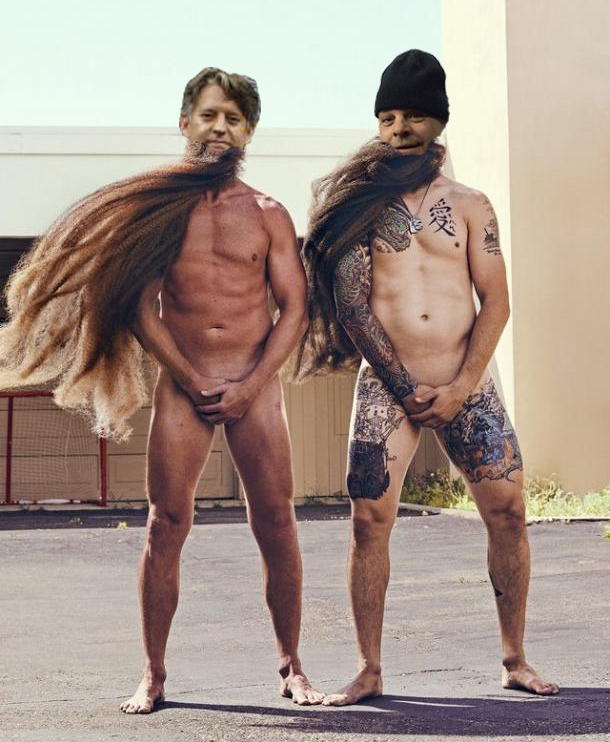 Including Saturday's 4-1 loss against the Toronto Maple Leafs, and in contrast to the first 21 games on the schedule, from then until the end of December the Pittsburgh Penguins will be spending most of their time at home. To date Pittsburgh has played only eight games at home, with a 4-3-1 record to show for it, but ten of their next fourteen games will be played at PPG Paints Arena. The Penguins are typically a better home team than they are on the road, although last season they were almost an even split (51 points at home, 52 on the road). Under normal circumstances, this would be a good opportunity to make up some ground in the standings, but this will also be a tough stretch as far as opponent quality goes: only three of these upcoming fourteen games will be played against teams not in or currently competing for a playoff spot.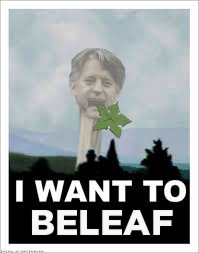 Sitting two points ahead of Pittsburgh in the Metropolitan Division are the Carolina Hurricanes. In a vacuum you would look at their position in the standings and probably be surprised, given that Carolina were expected to be one of the top teams in the League, but the Canes are currently missing a lot of key players. Not only are they still waiting for Max Pacioretty and Jake Gardiner to make their first starts of the season, but they've also lost Frederik Andersen, Teuvo Teravainen, and Ondrej Kase in recent weeks. Third place is pretty good under those circumstances! They also have three point-per-game players helping keep them afloat: Martin Necas, Sebastian Aho, and Andrei Svechnikov. Ultimately, Carolina's main path to success thus far this season has been dominating control of the puck and shot attempts at 5-on-5: they are first in Corsi-for% and Fenwick-for%, second in shots-for% and expected goals-for%…but only twelfth in goals-for%. So the finishing simply hasn't been there, which is something we Penguins fans have been familiar with for the past few years.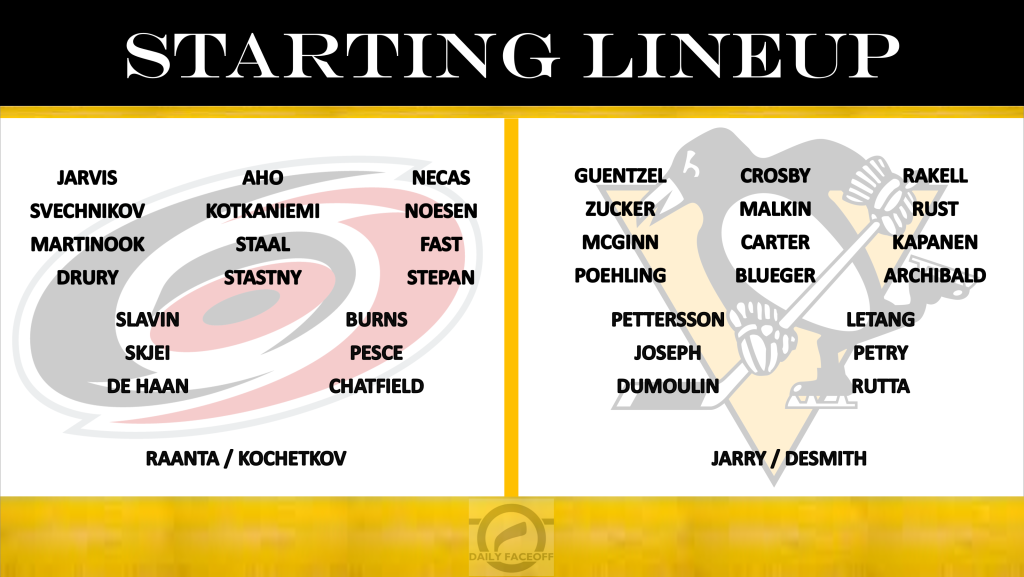 Hopefully being at home will help Bryan Rust find his game again. No team can afford to have too many streaky players, but the evaporation of Rust's overall production is disconcerting. His points/60 is half that of last season and well below what we've been used to over the last few years. Not only that, but his on-ice goals against is way up, so defensively he's not performing very well either. Kasperi Kapanen is already a lost cause, Brian Dumoulin seems to be heading in that direction too, but the Penguins cannot have Rust disappear on them as well.