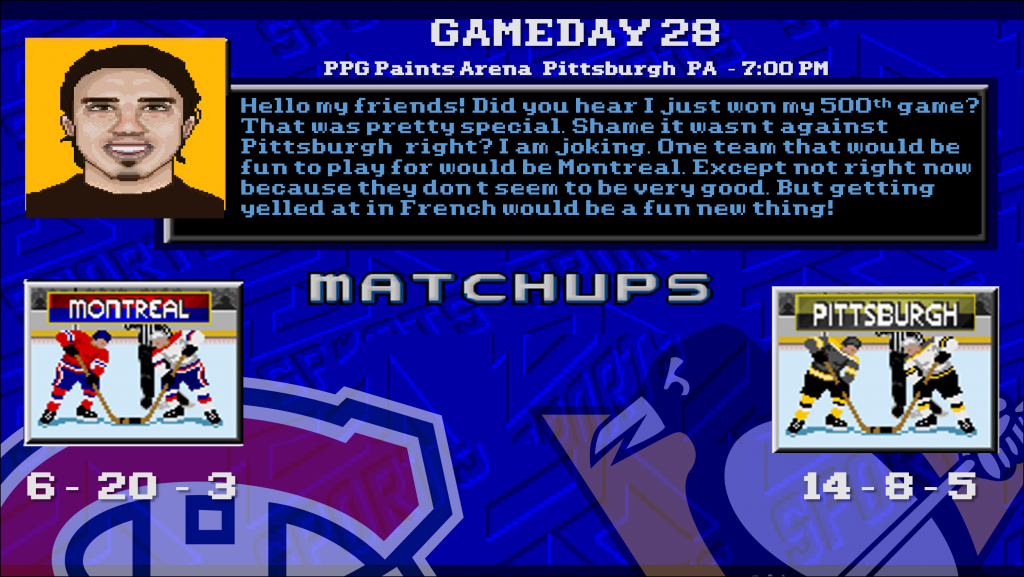 The Pittsburgh Penguins are approaching the end of an interesting pattern in their schedule. Starting with their visit to Calgary on November 29, they've played two good teams, then two bad ones, then two good ones again before facing two bad ones again. Tonight they are hosting the Montreal Canadiens in the last matchup of the season for the two teams before Pittsburgh hosts the Buffalo Sabres on Friday. Then next week the pattern breaks briefly with a home-and-home, the first of three all season, against the New Jersey Devils, then a Christmas Eve eve matchup with the Philadelphia Flyers.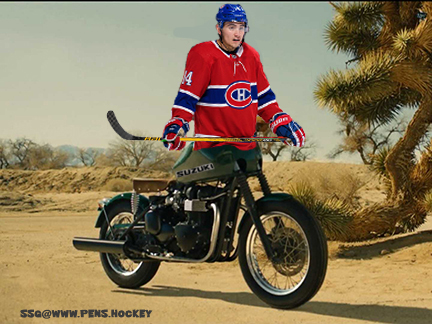 You have to think at some point in these next four games we'll see the regular season debut of Evgeni Malkin. He's been back practicing with his teammates, as of this writing in a no-contact fashion, for the better part of a week. Yesterday morning he was taking part in power-play drills with the second unit, which is really encouraging to see. The power play could use any help it can get with Jake Guentzel and Bryan Rust out of the lineup, and in an ideal world Malkin's presence will, at the very least, garner some respect and attention from opposing penalty killers against a power play which has barely climbed out of last place in the League.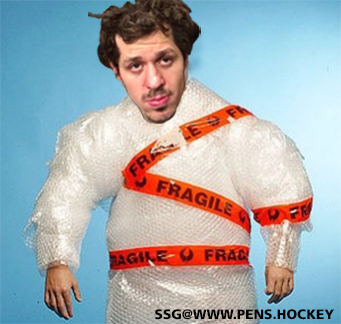 Malkin the Magnitogorsker has been out of action since having surgery on his right knee back in June. At 35 years old, his best years are sadly but almost certainly behind him at this point. He's also in the last year of his contract, and that often precedes a boost in productivity for most players. Malkin has also long been a guy who, unlike the captain, Sidney Crosby, wears his emotions on his sleeve and lets them dictate how he plays. There is a lot riding on Malkin to prove he's not wearing down, and I'm hoping to see him fly out of the gates, although, like Crosby, it'll probably take some time for him to work off the rust.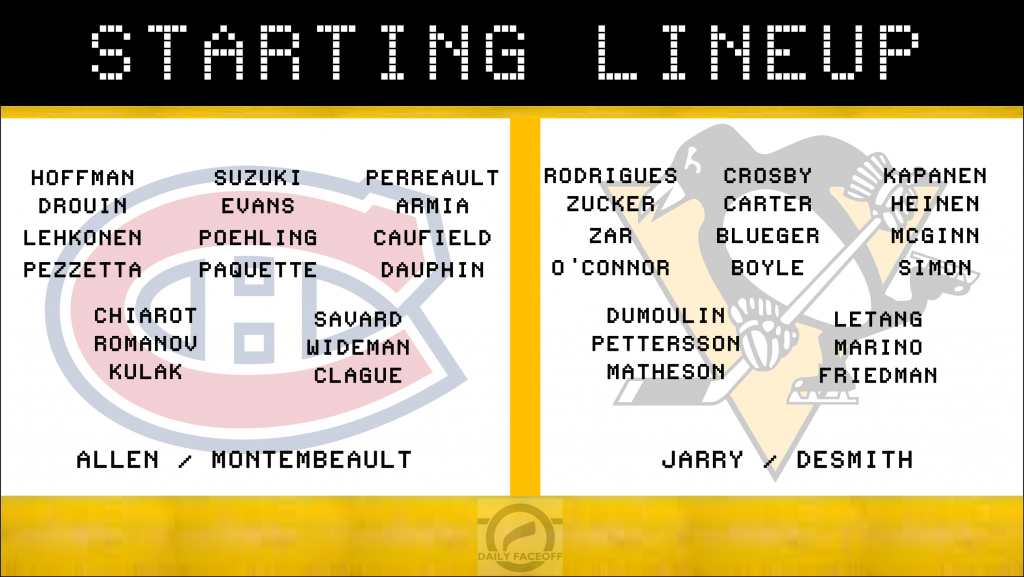 (Quick reminder: Malkin, Rust, and Kris Letang are all in the last years of their contracts. I was under the impression that the team was trying to get their contract renewals completed by the end of the year, but the hour is getting late on that front.)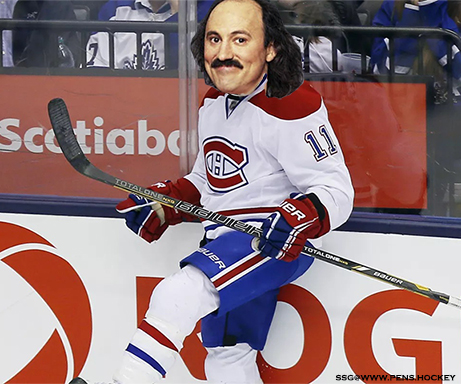 Montreal has the second-worst record in the NHL and has allowed the most goals in the League, the first team past the 100 mark. They are also really beat up, with eight players out of the lineup according to Daily Faceoff. We know full well what it is like to see our team ravaged by injury and health problems, but we have also seen them miraculously stay afloat through them. Montreal has done no such thing, which is a little surprising since last year they made it as far as the Stanley Cup Finals. It comes off as a fluke to see them fall this far out of contention so quickly, but perhaps if they had Carey Price all this time they would be in much better shape. But the Penguins are used to losing their leaders and still soldiering on, which might explain why a team like Montreal has struggled this year.