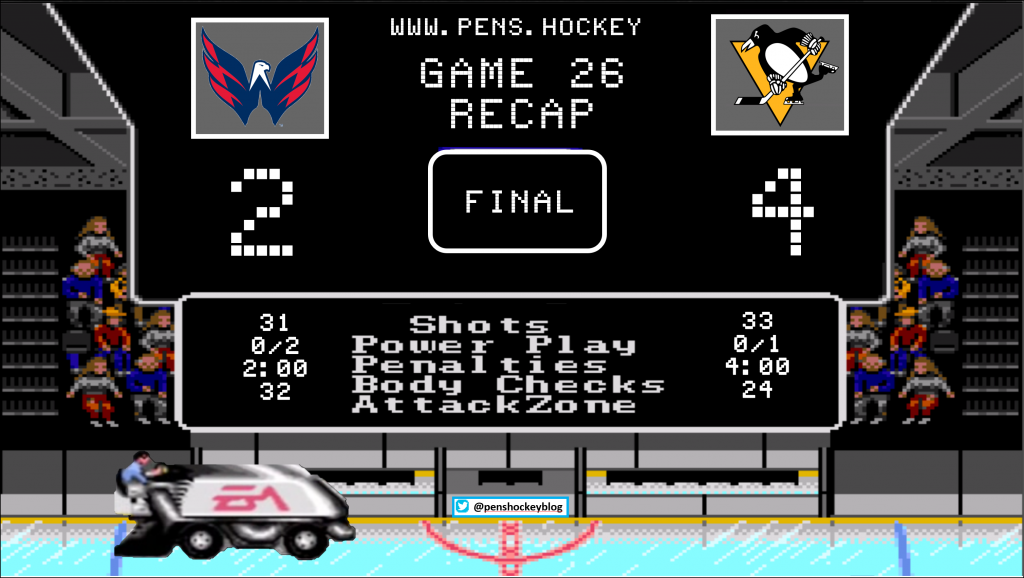 Late late late, already late, so let's get to it.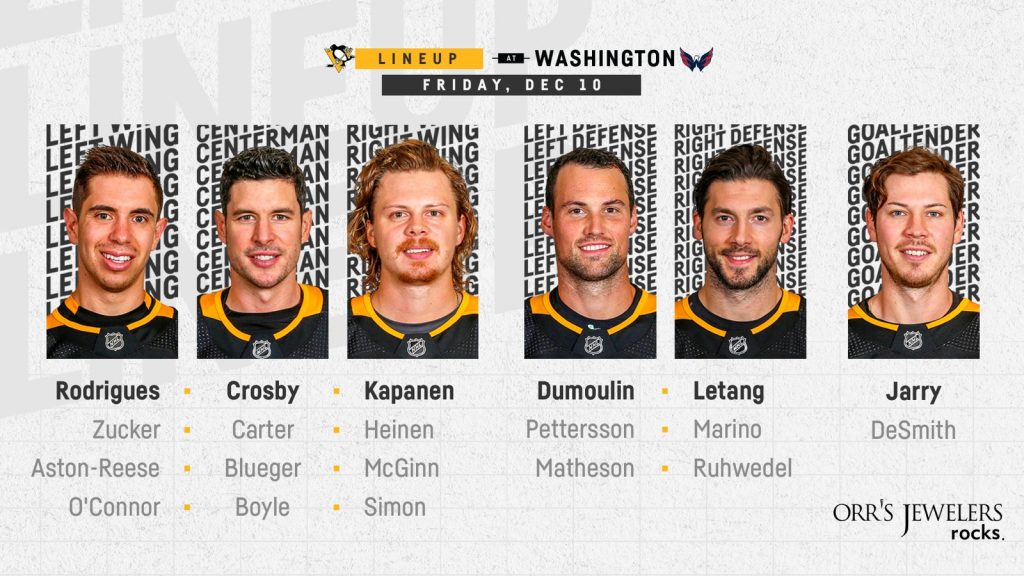 As the Dopest Fish told yinz, it's time for Kappy to step up.

Less than 5 minutes in Kappy showed he can be more than just a trigger man.
Off the post and right back out to tickle Samsonov's sack to Sid's stick but pushed wide. That line can do Great Things it would appear.
Stuff probably happened but not much and then with just under four minutes left in the period, Heinen and Marino pulled off what is becoming their signature play.
Heinen (8) from Marino (11), Matheson (7) – 16:16 – EV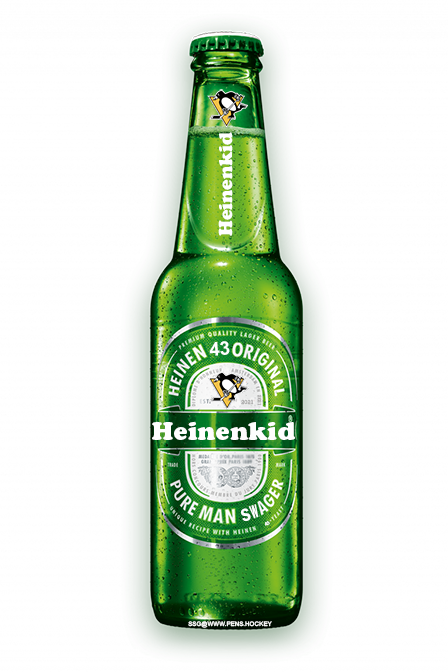 When you give, you gotta go. Dantin has learned this well. I'm not going back to his last goal but I swear it was the same damn play. Good stuff, and they'd keep that lead through the intermission.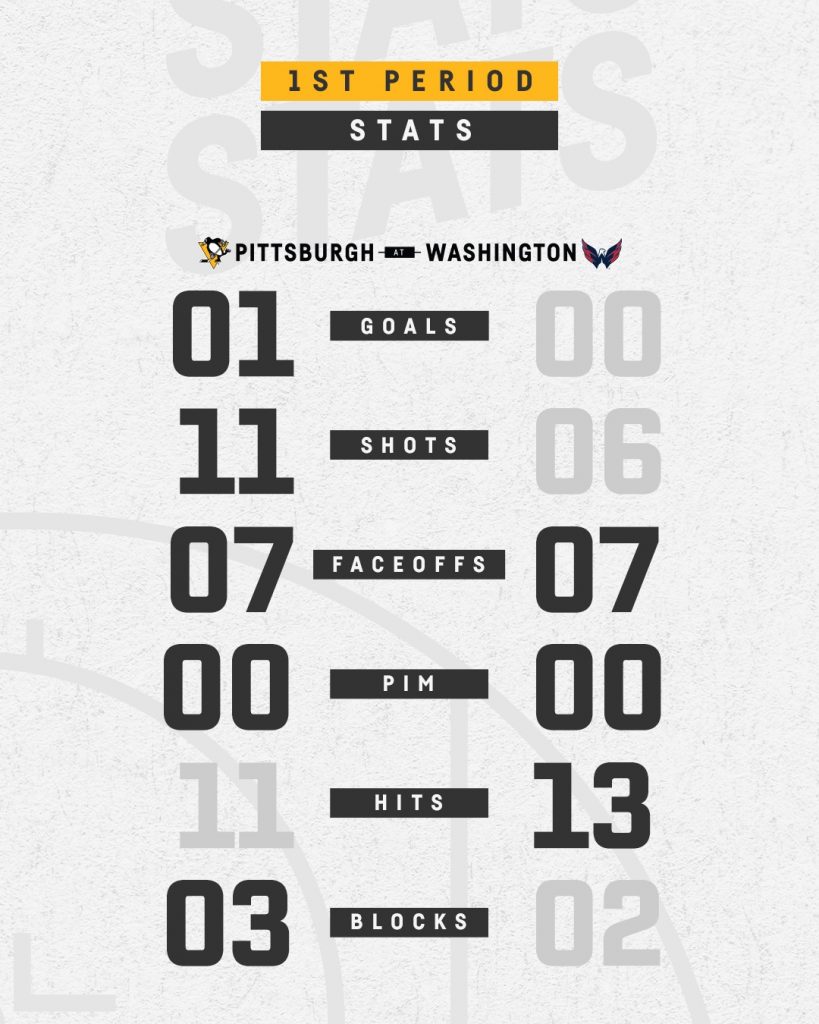 As you all know, this was the Penguins first 'all digital' game of the year. So I'm guessing 17 people saw it on some device. Does anyone here pay for ESPN+ because I sure as hell don't. Cut the cord, they say, and then charge you for all of the individual channels. I have a great business idea – I'm doing to start a company to buy the rights to all the channels and package them altogether so you only have one bill and don't have to worry about buying them all individually. Sounds crazy, right??? Send your paypal to penshockeyblog@gmail.com if you want in. No lowball offers – I know what I have.
Back to the action, McGinn showed that there's no such thing as a bad shot at the net.
McGinn (6) from Matheson (8), Aston-Reese (6) – 8:37 – EV
The fact that it went off CutsNutsOff is just icing on the cake.
It would only take 3 more minutes for Kapanen to pile on.
Kapanen (6) from Crosby (10), Rodrigues (11) – 11:42 – EV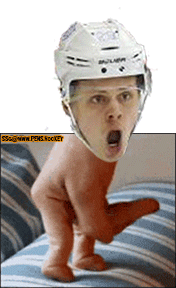 This dude is hot or cold, and with a shot like that let's hope he stays hot. Sid just had a hot winger – hopefully he got another one here to fill in for Jake.
More nothing happened. Jarry continued to be excellent. I'm super late so that's all you get!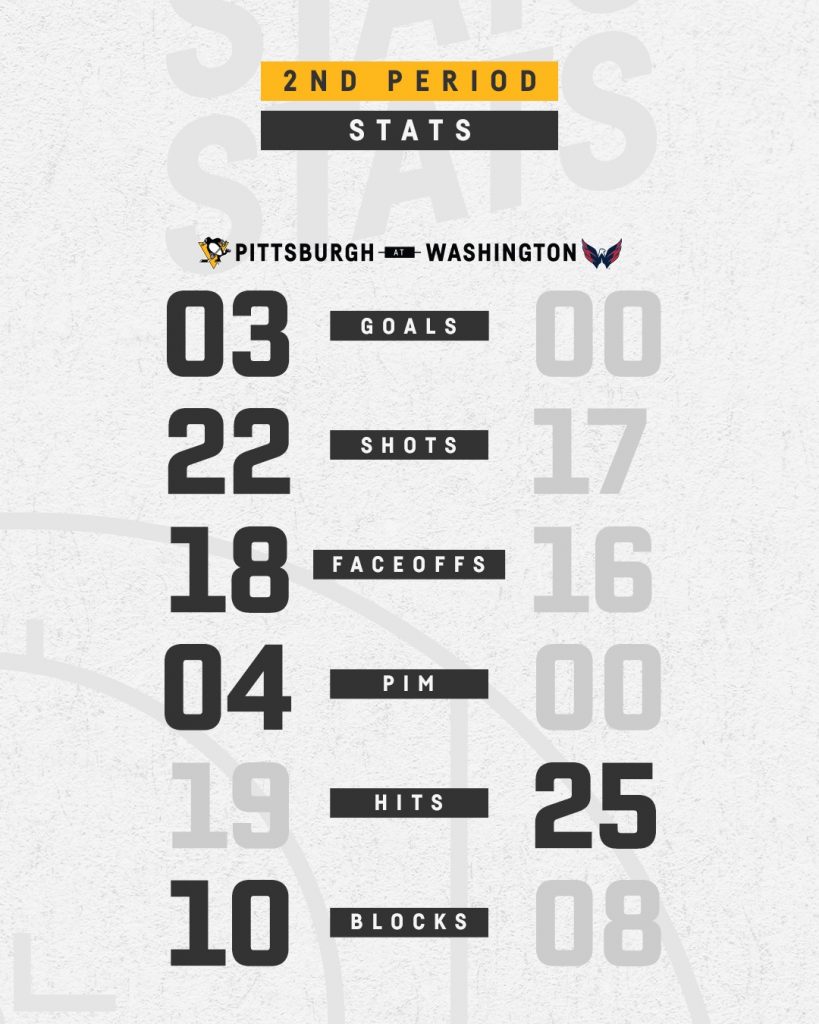 Apparently things were going great. No more penalties, no craziness. Failed on one PP attempt but no Rust no Jake and have to try new things. Still up 3-0 so yeah. But then 7:30 in Letang decided that offense was way cooler than defense and the bad guys noticed.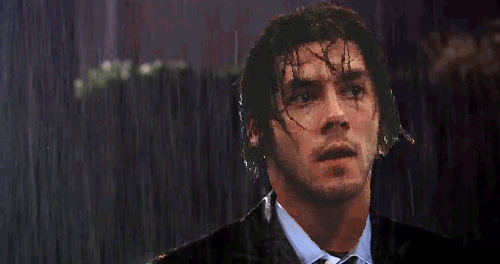 The good with the bad, I know, but dude, sometimes it's tough.
Anyway, that made things interesting. The Caps got juiced and started pushing hard but Sully kept the boys on task. At one point Kappy channeled his inner Jagr with a sick toe drag and pass to ERod, but Samsonov would make a sprawling save. Big Kappy energy though, and I'm here for it.
Pens would hold them off for a while, but with the goalie pulled and a faceoff in the Pens zone, OvenChicken would find Eller and suddenly it's getting uncomfortable.
When things get uncomfortable, Sully looks down the bench and lays eyes on the man himself… BJC… who had already polished off a sixer of Bud Plats and was ready to seal the deal.
Carter (8) from Crosby (11), Jarry (2) – 18:07 – ENG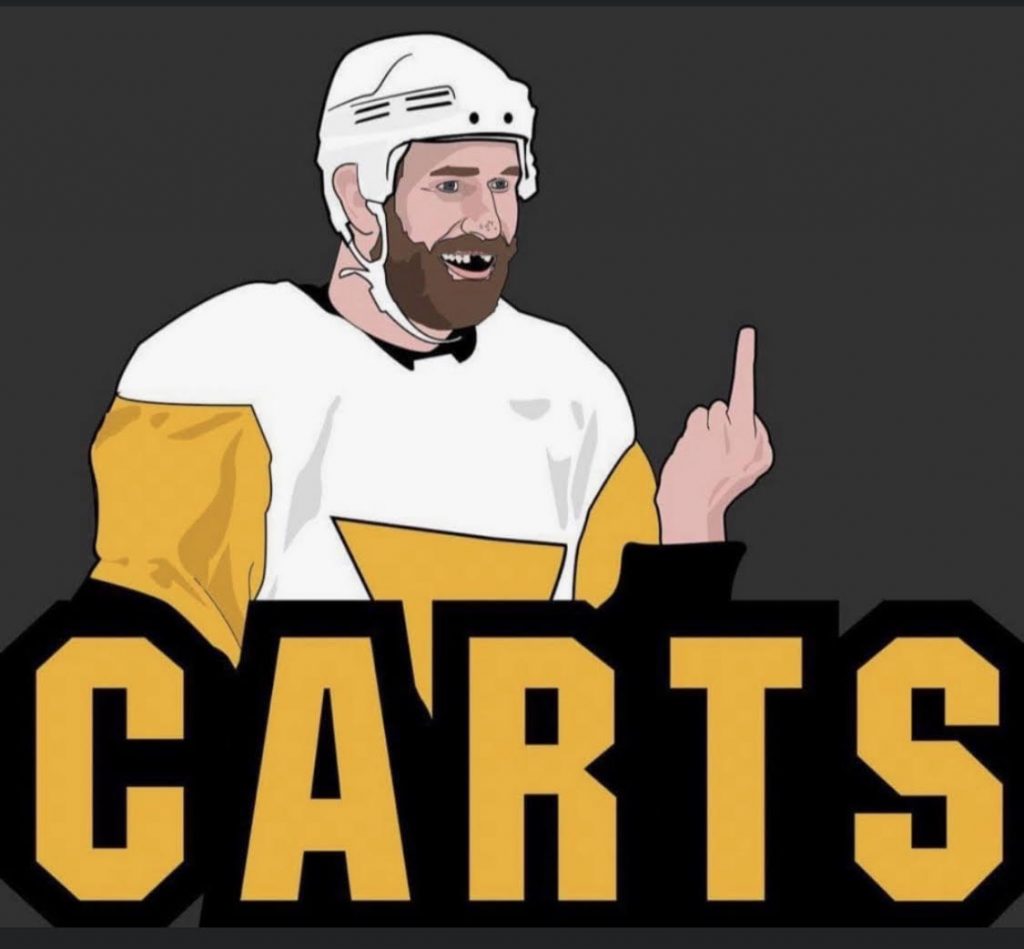 How about that spinning no look backhander on the tape from Sid? Sure it's just an ENG but I'm at full staff just watching that. Fap City population me!
GAME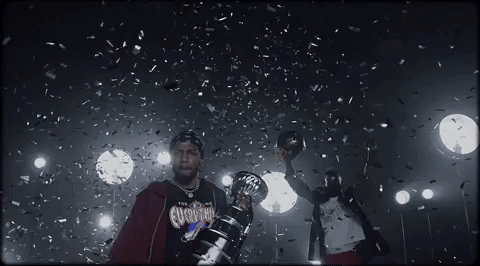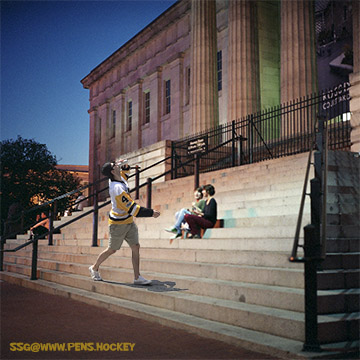 Gameday 27: Duck On The Menu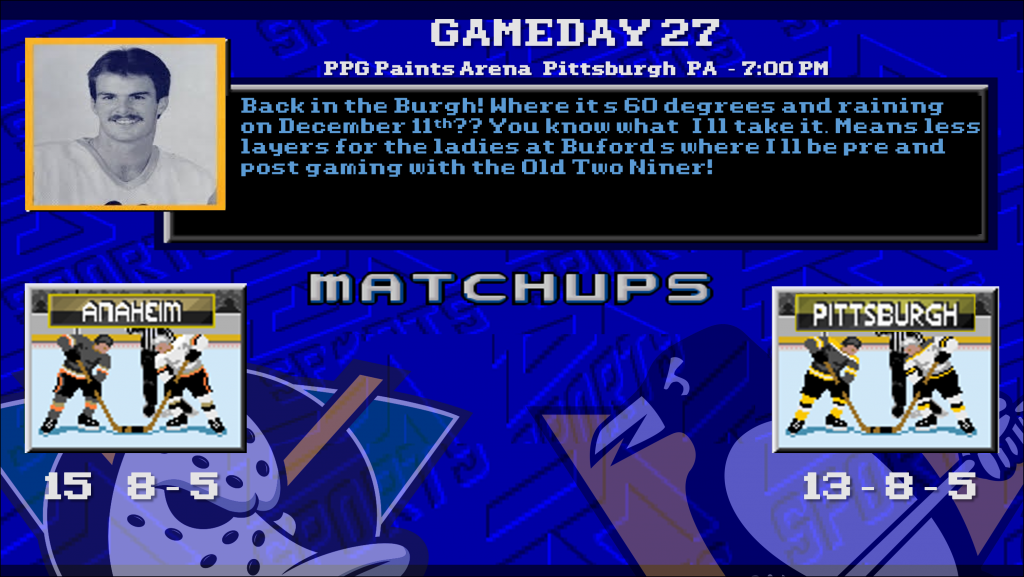 Anaheim is actually doing well. I wouldn't have guessed that. Who the hell is even on that team?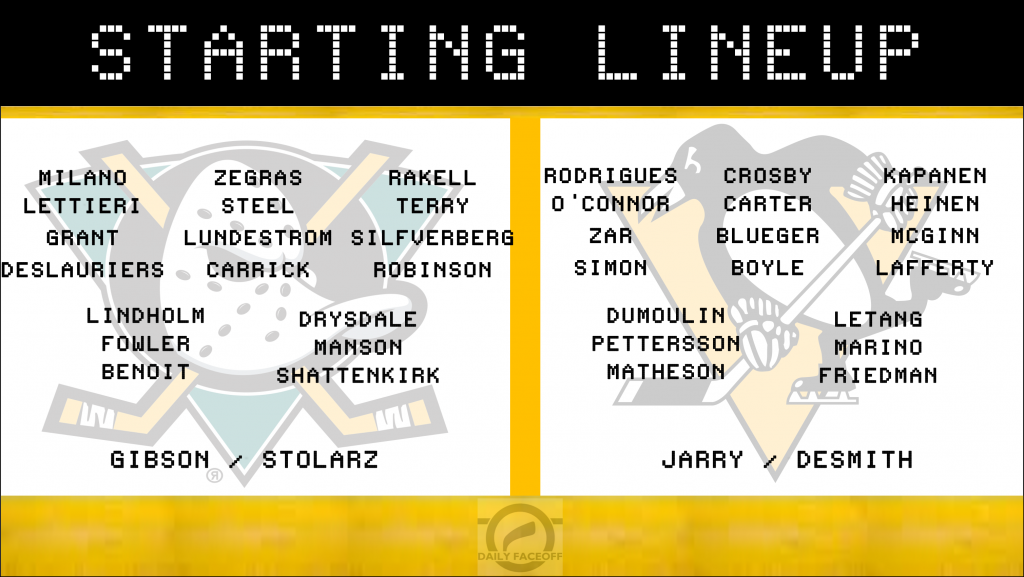 I mean, that kind of helps. I've heard of a couple of those dicks. Oh, and I know Torts didn't like the Zegras to Milano ally-oop goal the other night because he's a shitbag, but I thought it was super fun. Ah, and THAT'S where our old buddy Shittenkirk ended up!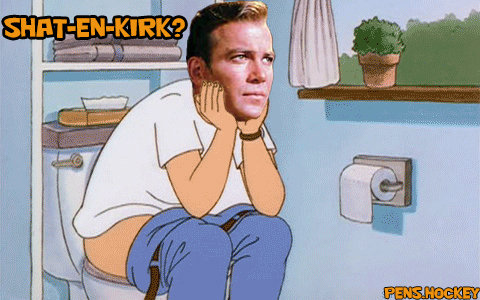 Anyway, DeSmith will get De start, so hold on to your hats, people.
Oh, and one last unrelated bit of fun…