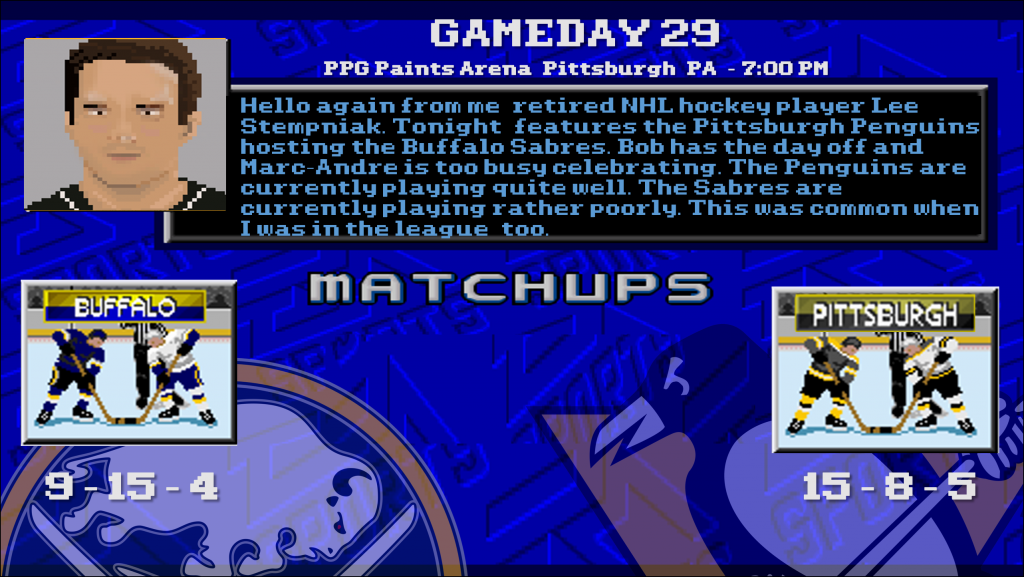 Riding their second five-game winning streak of the season, the Pittsburgh Penguins finish out their three-game homestead with their second meeting of the season against the Buffalo Sabres. The Sabres are themselves finishing out a three-game road trip, one that started with a 4-2 win in Winnipeg on Tuesday and went through Minnesota last night. The win against the Jets broke a seven-game losing streak and was just their second win in thirteen games and the fourth in their last twenty-one games.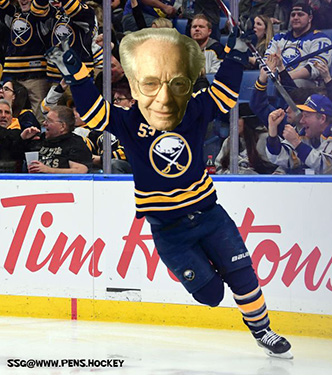 One of those four wins was a 2-1 win against the Penguins on November 16, and it was arguably Dustin Tokarski's best win of the year as he stopped 45 other shots to hold back the Penguins. The lone goal for the Penguins was a power-play goal by Jake Guentzel, assisted by Bryan Rust and Sidney Crosby. Two of those three guys are sadly out of the lineup for probably another week or so.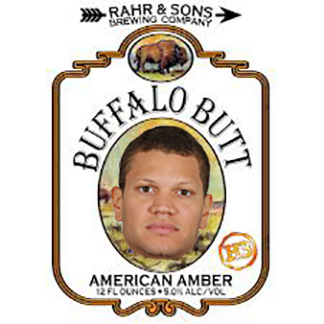 However, the Penguins have been on a tear since that loss, winning ten of their last thirteen games. Despite being without Guentzel and Rust, they have discovered that preventing goals is a great way to win games. In their ten wins they have allowed two or more goals just twice, and they saw four shutouts to boot. Like any team, Buffalo has a hard time winning games when they allow a bunch of goals, and they have lost all but one of the seventeen games in which they have allowed three-plus goals against. My point here is that Buffalo allows 3+ goals in most of its games, and that's a tough way to play.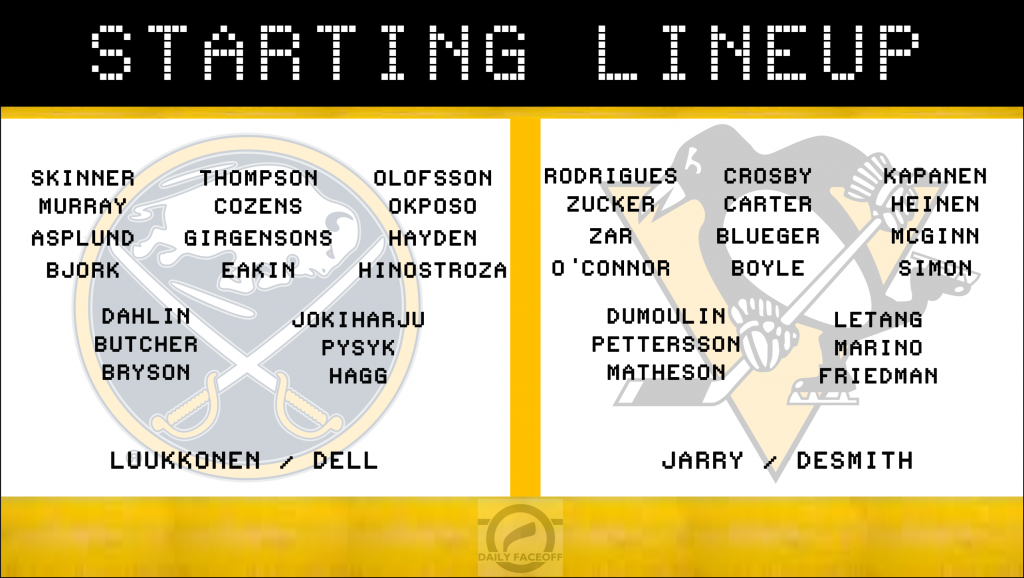 Since I don't have much to add from the perspective of this game, let's change the subject a little bit. At some point the NHL is going to have to reckon with the fact that the COVID-19 pandemic is not stopping. Boston, Calgary, Columbus, Detroit, Nashville and Vancouver have all seen numerous players, including many notable players, test positive for COVID-19 and be forced out of action. Any hope of NHL players participating in China is rapidly fading if not completely gone at this point; given the onerous quarantine requirements in China, it probably makes sense for the League to put the kibosh on those plans anyway.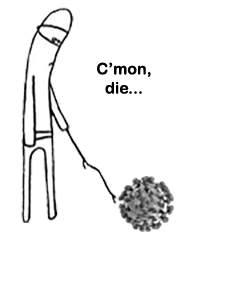 Having two or three vaccinations really seems to not be having an impact on the spread of the virus, but the relaxing of social distancing measures is impacting the vaccinated in ways that public health officials had hoped to avoid. In my state of Massachusetts, where over 73% of the population is fully vaccinated, we are still seeing thousands of new cases a day. We're approaching the third year of this pandemic, and it's not going away.