The good news for the Pittsburgh Penguins is that they don't have to face the Chicago Blackhawks any more this season, and twice a season against a team they can't quite seem to beat lately (not since 2014? yikes) is perhaps more than enough. They're also about to embark on their annual road trip to the Southwest, with five games in eight days against the American members of the Pacific Division. These road trips suck for those of us in the Eastern time zone (the earliest start time is 9:00PM) but, more or less, these trips across the continent are positive experiences for the team.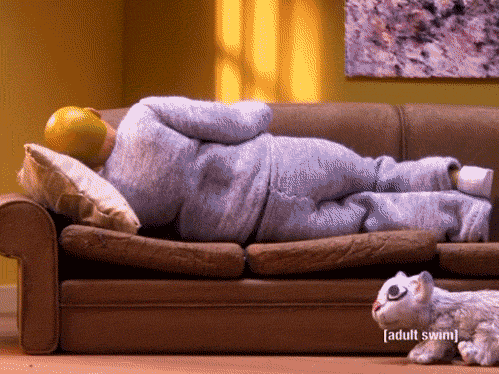 But, before that, there's even more good news: despite their first loss in eight games and just their third regulation loss in their last seventeen games, the Penguins tonight make their first acquaintance of the season against the Florida Panthers, the first of three matches against a team which they have handled quite well over the last ten years. Since the 2008-09 season, the Penguins are 24-8-2 against the Panthers and 8-1-1 in the last ten. Besides the fact that the Penguins have had Florida's number in recent years, the Panthers are not much of a threat to the Penguins' rampage through their opponents of late.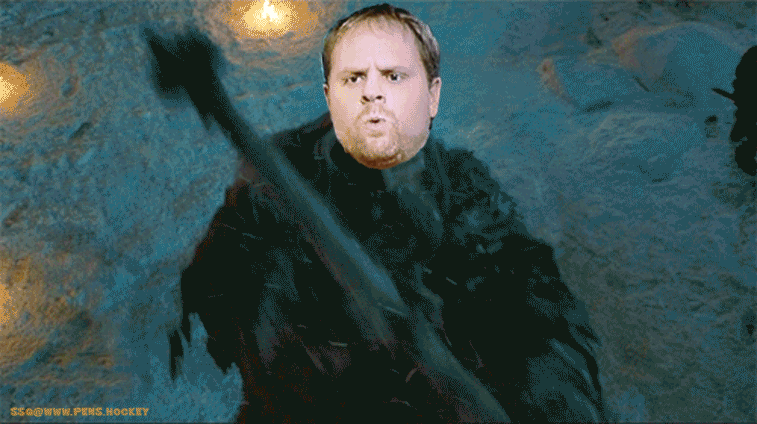 The Atlantic Division can currently be looked at as three distinct chunks: the Tampa Bay Lightning, ten points ahead of everyone else in the League and possibly not even playing at the fullest potential (see: Vasilevskiy, Andrei); then a pack of four teams – Toronto, Boston, Buffalo, and Montreal – all of which could make the playoffs and make an impact if everything comes together at the same time; then three teams with little to no playoff aspirations whatsoever. You have the Ottawa Senators, so bad that their first-round pick, likely at this rate to be in the top five, will go to the Colorado Avalanche thanks to the Matt Duchene trade; then the Detroit Red Wings, who are failing at rebuilding now that it's clear they need to; then the Florida Panthers, a franchise which is a case study in how being mediocre for years is not an effective strategy for success in the NHL.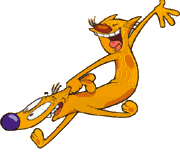 This is the Panthers' twenty-fifth season as an NHL franchise, and they have just five Stanley Cup playoff appearances to show for it. Until last year with the Vegas Golden Knights, their Stanley Cup Finals appearance in 1996 in just their third year was probably the earliest such appearance in the Finals for a post-expansion team, and it was a playoff run that no one in either the Panthers' or Penguins' fanbase will ever forget as the Panthers eliminated the Penguins in Game 7 of the Eastern Conference Finals. Since that run ended in a four-game sweep at the hands of the Colorado Avalanche, the Panthers have had four first round exits, including two after being the division leaders.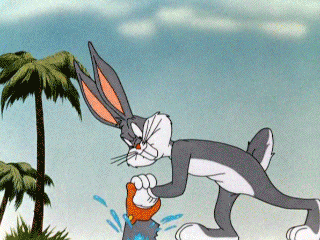 Their biggest most recent error was firing Gerard Gallant who, in his second year with the team, turned them from a sixth place team into a first place team, but there was apparently something that didn't fit with Gallant and the front office and he was almost literally dumped on the curb. (Gallant is doing fine, in case you're wondering, as head coach of the defending Western Conference champion Golden Knights, a shiny new Jack Adams award sitting on his mantelpiece at home.)
Florida has a long history of being mismanaged, and a lot of that mismanagement has led to some poor personnel decisions. They've yet to have a head coach last more than three seasons. Their top three "best" players all-time (by point shares, according to hockeyreference.com) are all goaltenders, including current "starting" goaltender Roberto Luongo, who is probably never going to crack 600 wins at this rate (he needs twenty-one) and is long past his usefulness. They've had a number of high draft picks over the years but they've yet to come away with a sure-fire franchise centerpiece, partially because those high draft picks have come in years with shallow draft pools, but also because whoever's been doing the drafting has been misfiring. So, for fun, let's take a quick look at how they've done in the years prior to and including drafting defenseman Aaron Ekblad first overall in 2014:
Taking Ekblad first overall in 2014 was probably the right choice: he's played the most games of anyone drafted that year; he has played ~95% of possible games for the Panthers; he has the most points of any defenseman taken that year; and only Bruins forward David Pastrnak (taken 25th) has more point shares than Ekblad. Thus far only 13 skaters from the 2014 Draft have played 50% or more of eligible games and, again, Ekblad is the only defender to hit that mark. Only three goaltenders have played any games, so it's too early to say that they missed their opportunity there. Ekblad is one of the top defenders in the League (tenth in goals above replacement, or GAR, according to Sean Tierney @ChartingHockey), so it's hard to argue with their selection here.
With the second pick in the 2013 Draft, the Panthers selected center Aleksander Barkov. With a slightly lower rate of games played (82%) but still sixth amongst his 2013 peers, Barkov is also third in goals, second in assists, third in points, and fourth in point shares. Only Flames center Sean Monahan (6th overall) is really ahead of Barkov as far as those overall boxcar stats go, but Barkov is presently 13th in GAR amongst forwards whereas Monahan is further back, behind his teammate in Calgary (and also 2013 draft pick) Elias Lindholm, and another 2013 draft pick, Penguin Jake Guentzel. Also worth mentioning is Blue Jackets defenseman Seth Jones, who is ahead of Barkov in point shares. We also start to see some goaltenders of note, including Nashville's Juuse Faros and Pittsburgh's Tristan Jarry, but no starters in the League just yet. Still, not much to quibble about with Barkov's selection.
In 2012, Florida's first pick was 23rd overall, which they used to select defenseman Mike Matheson. This is the earliest year to find good young starting goaltenders in the League now, including Tampa's Vasilevskiy but also Winnipeg's Connor Hellebuyck, Toronto's Frederik Andersen, and Pittsburgh's Matt Murray, of those only Vasilevskiy was drafted before Matheson. Matheson is a bad defenseman, one of the worst in the League, and looks particularly brutal compared to the man selected just before him, Penguin Olli Maatta, who is among the best skaters in the League right now in GAR. Other misses amongst defensemen drafted later than Matheson include Flyer Shayne Gostisbehere and Blues blueliner Colton Parayko.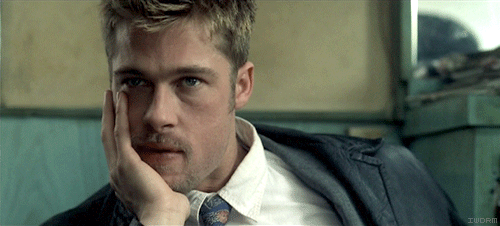 In 2011, the Panthers drafted two players that are in the top twelve in points for that draft class: Jonathan Huberdeau (3rd) and Vincent Trocheck (64th). Huberdeau's been good (6th in points, 9th in point shares, 10th in games played) but there are a few other players that have contributed more from a lower draft position. The biggest name on that list is Jet Mark Scheifele, picked seventh overall, who has 24 more points than Huberdeau in 18 fewer games, but is also a better two-way player. Far and away the best player from the draft is Tampa's Nikita Kucherov (58th overall), but, like Kucherov, Flames winger Johhny Gaudreau (104th overall) is nearly a point-per-game player for his career. Ducks goaltender John Gibson, one of the best in the League right now despite Anaheim being a mess otherwise, was the 39th overall selection.
Florida had a whopping thirteen draft picks in 2010, including three first rounders: Erik Gudbranson (3rd overall), Nick Bjugstad (19th), and Quinton Howden (25th). The Panthers kept the best of these three, as only Bjugstad remains with the team, but still he and Trocheck are the two worst Panthers forwards in terms of GAR. Good news for Florida then that they're both out with injuries! Having that many first round picks, you would have thought the Panthers could have hit it rich with one of them, but Bjugstad is 24th in his draft class in point shares and 20th in points. It should also be noted that, until recently, the Panthers had the worst defenseman in the League in GAR in Alex Petrovic, who was taken 36th overall. I could list all the players Florida should have drafted, as 2011 was a good year for talented draft picks even later on in the draft, but, to put it simply, the Panthers blew it.
14th overall pick from 2009 Dmitri Kulikov has played the eighth-most games amongst his peers, fourth-most amongst defensemen, but he hasn't been very good since leaving Florida a few years back and wasn't that good to begin with. Eight other defensemen from that draft have more point shares than Kulikov, six have more points, and three of them were drafted after Kulikov: Colorado's Tyson Barrie (64th), Islander Nick Leddy (16th), and Devil Sami Vatanen (106th). They also missed out on another serviceable starting goaltender, Robin Lehner (46th overall).
I could keep going, because I do like this kind of exercise, even if it is completely theoretical and impossible to reconcile on an annual basis. It is unfairly sadistic, although I have done it with the Penguins so it balances out.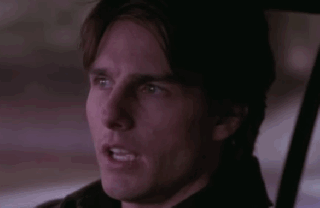 Needless to say, this kind of practice is great for spotting trends of bad scouting, bad general management, and bad ownership. Another symptom are bad contracts. They have Trocheck making $4.75M/yr for the next three-plus seasons, $4.875M for seven years with Matheson, below replacement level goaltenders Luongo and James Reimer under contract for three years (Luongo for four), Keith Yandle making an absurd $6.35M for the next four-plus years…a lot of bad, but this collection of players is just good enough to keep the Panthers out of the Atlantic Division basement while simultaneously being bad enough to keep them out of playoff consideration.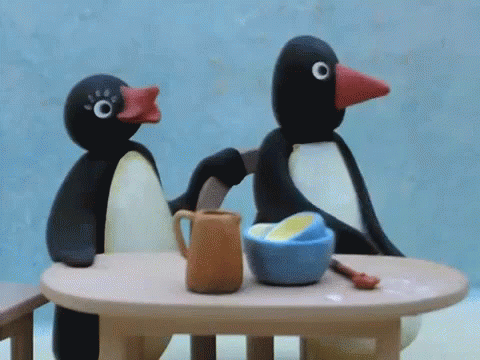 There haven't been any indications that we will see anything different from the Penguins perspective compared to recent games. With the top 6 clicking within their individual line constructions, and the Kessel-Brassard connection potentially heating up I find this steadiness from Mike Sullivan to be calming, even if it is against his nature. The Pens went with Riikola against the Blackhawks, so I guess if there is any "drama" to watch with the team it is between Oleksiak and Riikola, for what it's worth Chad Ruhwedel has also returned following an AHL conditioning stint. Would bet my blog salary the Murray starts but stranger things have happened.
As for Florida, Mike Hoffman is a Penguin killer and that second line match-up actually favors the Panthers. The Panther second line against the Penguins second defensive pairing could spell trouble for Pittsburgh. Fortunately, the Penguins second line against the Panthers second pairing is an even bigger mismatch so it is most likely a wash.
For some reason games against the Panthers always seem to go the same way, the Pens score first, the Panthers take the lead, the Pens tie it and win it either late in the third or in overtime. I guess you don't mess with tradition?