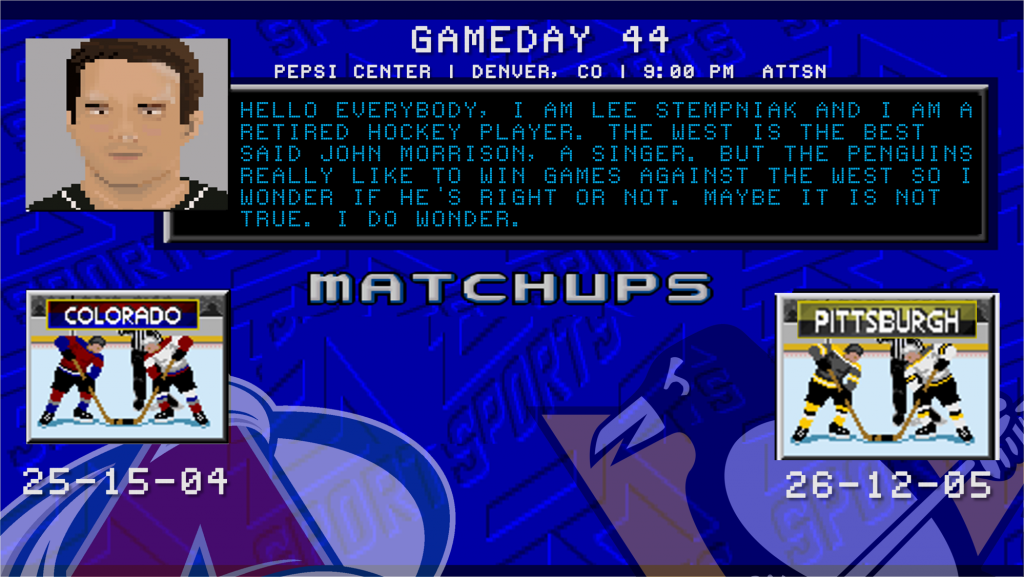 The three-game road trip out West continues for the Pittsburgh Penguins tonight against another very talented team with playoff aspirations, the Colorado Avalanche. The Avalanche sit solidly behind the St. Louis Blues for second in the Central Division and the Western Conference (as long as neither the Arizona Coyotes nor the Vegas Golden Knights have eclipsed Colorado in the last 24 hours). Leading the way for the Avalanche, as usual, is their Nova Scotian representative, Nathan MacKinnon, who (as of this writing) sits just four points behind Edmonton's Connor McDavid for the League lead in points with 26-39—65. It feels like MacKinnon has been in the League forever, although this is his seventh NHL season and right now looking to be his best ever.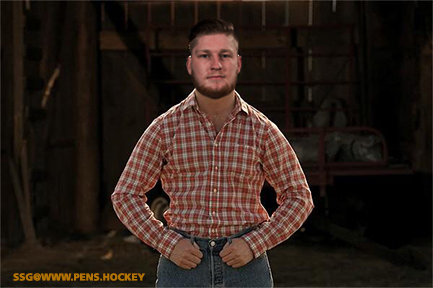 With MacKinnon way out in front as Colorado's scoring leader (second-most points is Cale Makar with 32), you might figure that the Avalanche have a top-heavy offense, but a look at their top-six/everyone else ratio that I mentioned in the Vegas Gameday shows that to not be the case, as it currently sits at 0.910; for comparison's sake, Pittsburgh's is now at 0.902.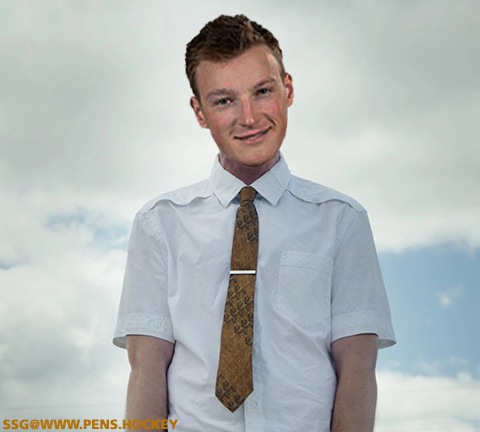 It's actually a big departure for the Avalanche from last season, which they ended with a ratio of 1.267. A major factor in this change has been injuries to two of Colorado's most important offensive producers, Mikko Rantanen and Gabriel Landeskog, both of whom have missed sixteen games for the Avalanche. Both wingers are back in the lineup, and Rantanen had a hat-trick against the New Jersey Devils last week.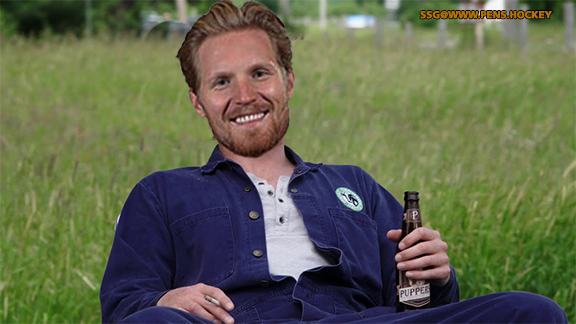 Another interesting change has been in goal. With Semyon Varlamov moving on to the New York Islanders this past offseason, he has made way for Philipp Grubauer and Pavel Francouz. Last season, Grubauer actually outplayed Varlamov, and displaced the veteran enough that Grubauer played in all twelve games of Colorado's playoff run last year. He even finished the playoffs ranked fifth in goals against average and save percentage, despite Colorado's postseason ending in a controversial second round exit against the San Jose Sharks. This year, similar to the Penguins' goaltending situation, the expected starter Grubauer has been just average, while Francouz has played himself into the starting goaltender position. (In truth, Matt Murray has been below-average while Tristan Jarry has been stellar.)
In any event, Colorado has had a great year thus far, as they are on pace for their best season since the 2013-14 season that saw them finish second in the West but ended in a disappointing first round loss against the Minnesota Wild. Speaking of the Wild, it's worth noting that the Avalanche have had a difficult time progressing in the Stanley Cup Playoffs: since winning the Cup in 2001, they've made the playoffs nine times in those seventeen seasons and have only made it past the second round once in 2002. Considering the state of turmoil seeming to take place in the Western Conference over the last few seasons, Colorado has a golden opportunity to make a move in the playoffs.
---
As for the Penguins, they have been on a remarkable run in the absence of their Nova Scotian, Sidney Crosby, as well as everyone else they've been missing. Since Sid's last game against the Chicago Blackhawks on November 9, the Penguins are tied for the second-best record in the League in that span. That would be great if they were the one of maybe a few teams in the Metropolitan Division banking points, but unfortunately they're tied with the Washington Capitals in that span with the Columbus Blue Jackets, the Carolina Hurricanes, and the New York Islanders all not far behind. It's led to a situation where the difference between second and sixth in the division, and a playoff berth or not, is just seven points. With eight points separating the Penguins and Islanders from the Capitals for first, it looks again not only like Washington will run away with the division but perhaps that the Penguins and Islanders will reprise their first-round matchup from last year's playoffs again this year. Of course, we're still three months away from that, and a lot can change between now and then.
I am loathe to make any projections about the lines (mostly because I think I'm terrible at it), but I would guess that Mike Sullivan will keep it simple:
Evgeni Malkin will stay with Bryan Rust as they've been together 75% of the time this season. I think he'll stick with Dominik Kahun for the time being as well.
It'll probably be Dominik Simon and Patrik Hornqvist for Crosby's wingers. Much of that is familiarity, but it doesn't hurt that they've both been productive for the Penguins in the last handful of games. We'll see how long it lasts, and how it affects…
Jared McCann, who's facing the biggest changes and is probably getting used to the fluctuations by now. This season he's been the Bryan Rust of the past few seasons where he's been bouncing all around the lineup and staying productive regardless. He's on track for a career year despite the variability, but if my prediction is correct he's going to lose the wingers he's been assigned for the last several games in Simon and Hornqvist. The next most-common cohorts for McCann this season have been Brandon Tanev and Alex Galchenyuk, so it would make sense for those three to get together again.
This all leaves Teddy Blueger with Zach Aston-Reese and Sam Lafferty or Andrew Agozzino, I guess whoever of those two wins rock-paper-scissors before practice. It's great to see that Sullivan trusts both Blueger and Aston-Reese enough to give them fifteen-plus minutes a night; if you'll recall, the last few years Sullivan had all but refused to play four lines worth of guys for more than ten minutes. Once Nick Bjugstad returns from his injury, which seems to be soon, I suspect that will not be an issue.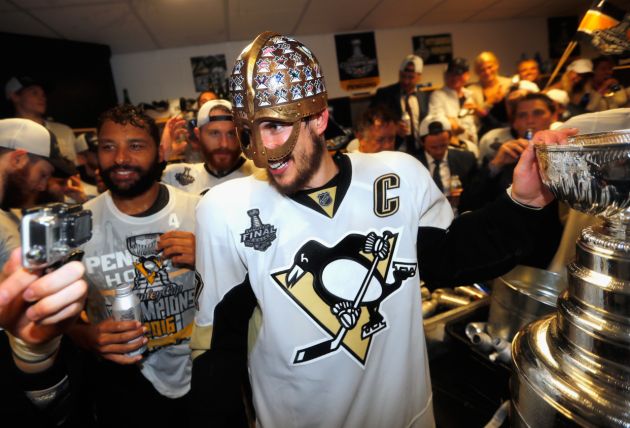 For now, though, here are the lines: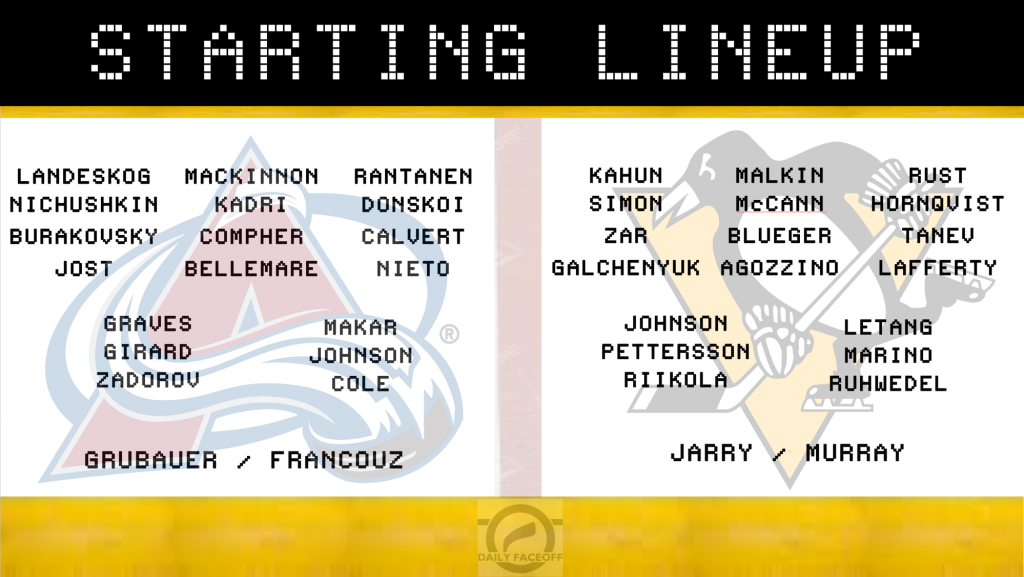 Crosby's return makes the Penguins a better team, at least on paper. But considering how well they've played without him, can we even begin to imagine what can be the ceiling for this team? Have they already peaked? Will the lineup changes and new defensive assignments knock the good thing the Penguins have had off the rails? We'll all get our first clues to the answers to those question tonight maybe Sunday???
By the way: I had thought to close out this post with a defense of Kris Letang, but Adam Gretz at Pensburgh did a great job, likely a way better job than I would ever have done, of coming to his defense with his post on Wednesday, so please check it out. For many years I felt that there was a clear division between Letang playing less than eighteen minutes a night and Letang playing more; when he was needed to play less, he was less likely to make any mistakes than when he was needed to play more.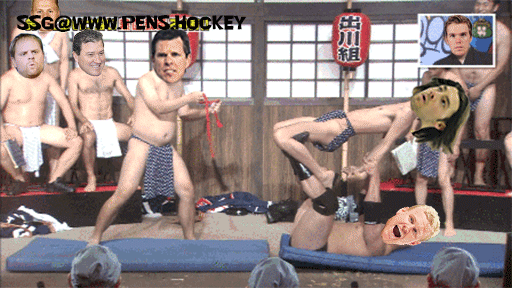 Obviously this is logical but my point is that we need to consider the situation he's in now. His primary partner, Brian Dumoulin, has been out of the lineup since November 30. Justin Schultz, the veteran second-pairing right-handed defenseman, has been out since December 17. He's been partnered with Jack Johnson. All of this has conspired to force Letang to play an average of twenty-six minutes a game since Dumoulin's absence (an additional average of a minute per game), and I guess in some weird way it made sense to put the team's best and worst defensemen on the same pairing under those circumstances. They're both dragging on each other, so it should be understandable that there will be some problems.
Under optimal conditions, Letang is a Norris-caliber defenseman, and lately he's been forced to play under sub-optimal conditions. When (and hopefully not if) the team gets back to full health, there's no reason the Penguins cannot be at their best.