It's hard to believe that it's been fifteen games for the Anaheim Ducks since they traded away defensive magician Marcus Pettersson for Daniel Sprong, but perhaps what's not hard to believe is that the Ducks have yet to get anything near the same sort of results from Sprong as the Pittsburgh Penguins have from their new acquisition. When the Penguins and Ducks last met, on December 17, it was the sixth game of Sprong's tenure in Anaheim and the Ducks won 4-2, their fourth straight win. Sprong notched an assist in the game to give him points in consecutive games for the first time since the first two games of the regular season in Pittsburgh. Anaheim was in good shape in the Pacific Division at that point, as the win brought them level with the Oilers for fourth in the division. Since then, the Ducks haven't won another game, losing nine in a row and watching their hopes of keeping pace in the Pacific drift out to sea.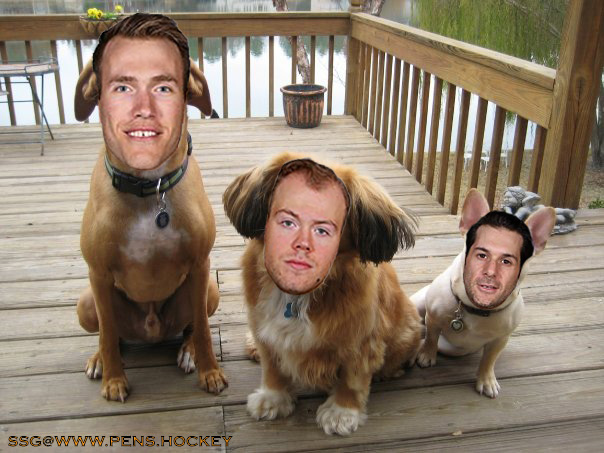 Anaheim's story this season has kind of been the opposite as Pittsburgh's: the goaltending has been outstanding (John Gibson's GSAA is ~2.5 goals ahead of second place Frederik Andersen) but the offense has not been there; Anaheim is second-worst in the League in goals scored and has the fourth-worst shooting percentage. So, in acquiring Sprong, the Ducks were clearly hoping that the young right winger would provide some spark to the offense, and Anaheim clearly felt as though Pettersson was worth passing up on just as much as they weren't giving him as much ice time as perhaps needed. (It's telling how criminally underused Pettersson was in Anaheim, as he is still third on the Ducks in plus-minus, tied with the only other defenseman on the team with a positive plus-minus, Josh Manson, despite getting nine minutes per game less than Anaheim's #4 defenseman.)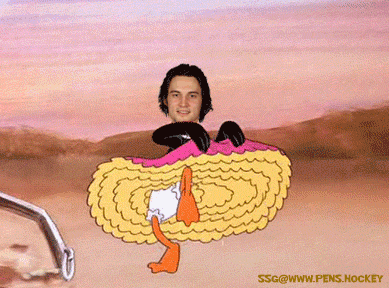 Suffice it to say, Sprong has not been a catalyst for offensive production to the Ducks. He has five goals and one assist in the fifteen games with Anaheim, and he's a -5. His shooting percentage is much better (11.4%, compared to an average with the Penguins of 6.6%) and he's getting much more ice time (an even 15 minutes versus 9:40 in Pittsburgh), but somehow, with 63.5% of his zone starts coming in the offensive zone, he's regularly being on the receiving end of shots against. Among forwards for the Ducks, in the last nine games for the Ducks, Sprong is:
third-worst in Corsi-for percentage (all shots)
third-worst in Fenwick-for percentage (all unblocked shots)
fourth-worst in shots-for percentage (shots-on-goal)
tied for second-worst in goals-for percentage
fifth-worst in scoring chances-for percentage
third-worst in high-danger chances-for percentage
second-worst in high-danger goals-for percentage
fourth-worst in on-ice shooting percentage
third-worst in on-ice save percentage
In some of these metrics, Sprong is doing better than captain and team points leader Ryan Getzlaf. It goes to show just how bad things are for the Ducks, but again, Gibson's goaltending has helped keep Anaheim's offensive woes from being terminal. But, in acquiring Sprong, Anaheim gave Pittsburgh a defenseman who has been very effective at both ends of the ice. Already in nine fewer games than he had in Anaheim, Marcus Pettersson has matched the number of points he had (six assists) and is a +11. He's also (amongst Penguins defensemen):
third in Corsi-for percentage
third in Fenwick-for percentage
third in shots-for percentage
first in goals-for percentage
third in scoring chances-for percentage
first in high-danger chances-for percentage
first in high-danger goals-for percentage
third in on-ice shooting percentage
first in on-ice save percentage
All this, while having Jack Johnson as his pairmate. Remember when head coach Mike Sullivan was pairing Johnson with just about everyone? Pettersson has done so well that he's actually making Johnson look good, which has made Rutherford look good, which makes Pettersson the front-runner for team MVP.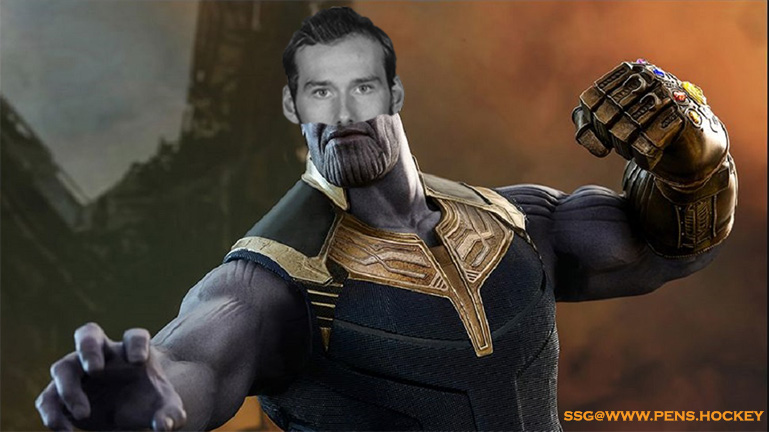 What has been going on with the third pairing is interesting. Olli Maatta has spent the entire season paired with either Jamie Oleksiak or Juuso Riikola, and none of these guys are very reliable in the offensive end so they are typically (and have been, since Pettersson came on board) at the bottom of the team's shots-for metrics. Maatta is still, somewhat remarkably, near the top of the League in goals above replacement, or GAR, among all skaters (22nd overall), and he's seventh amongst defensemen. However, Oleksiak is fourth on the Penguins in GAR and Riikola is dead last, so I'm not sure why Sullivan insists on having Maatta buoy Riikola.
It may or may not be interesting to see how the defensive pairings change after the return of Justin Schultz, who has begun skating on his own and is traveling with the team during this road trip. I think it's plainly clear that the top pairing of Kris Letang and Brian Dumoulin is going nowhere. Sullivan seems to like what Pettersson and Johnson bring together, and with Johnson being immure from being scratched and Pettersson doing nothing to suggest he will be scratched, I will assume they'll stick together. Schultz had been Maatta's mate much of last season but was also with Oleksiak and Dumoulin a fair bit as well, and was with Oleksiak and Johnson to begin this season before his injury. That leaves Oleksiak, Chad Ruhwedel, and Riikola, who is waiver-exempt and will likely be assigned to Wilkes-Barre/Scranton, the Twitter comments when that day comes will be legendary. Ruhwedel has been a healthy scratch for a while and I wouldn't expect that to change either.
It will be interesting to see if Sullivan decides to insist on lefty-righty pairings or not. He hasn't been going that route besides Dumoulin-Letang for a while, with righties Schultz and Ruhwedel out of the lineup, leaving the rest of the defense all lefties (Maatta-Riikola/Oleksiak and Pettersson/Johnson). Going based on history and Sullivan's tendencies I would expect the pairings to be:
Dumoulin-Letang
Maatta-Schultz
Pettersson-Johnson
(Oleksiak-Ruhwedel)
(Riikola demoted)
…but this is all speculative, of course. Schultz and Johnson could be reunited, putting Maatta and Pettersson together, or Maatta could find himself scratched in favor of the Oleksiak-Johnson pairing that we had also been seeing much of. It'll be something to watch once Schultz is back to full health. Of course, Rutherford seeing any two of Maatta, Oleksiak, Riikola being benched every night might also make him pick up the phone at the deadline.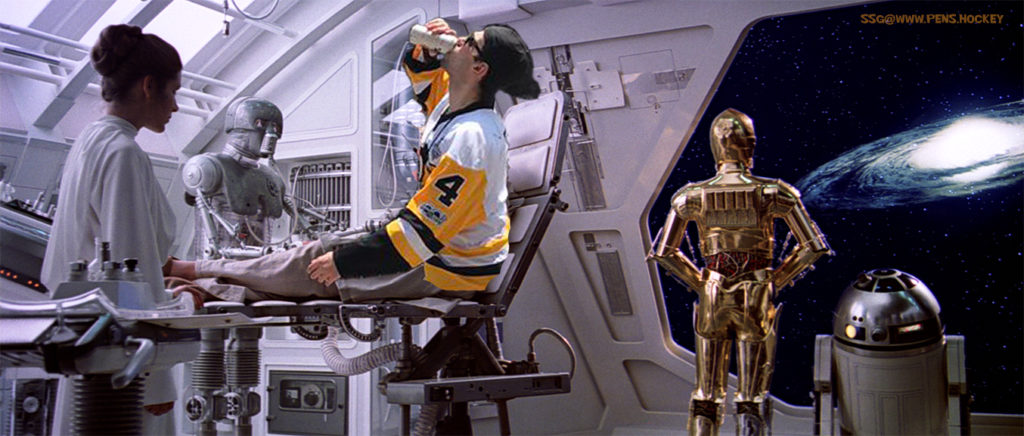 Big picture for tonight though is the story of two teams going in opposing directions. While Anaheim is on a nine-game losing streak and is in serious danger of missing the playoffs for the first time in six seasons, the Penguins have won fourteen of the eighteen games since the Sprong/Pettersson swap and are nipping at the heels of the Metropolitan Division-leading Washington Capitals. This five-game road trip for the Penguins will end the pre-ASG portion of the season for them and take us more or less into February, which means the trade deadline is around the corner.
Since Rutherford is often keen to complete his trades before the deadline, we may start to see him make some other moves. What, if anything, does general manager Jim Rutherford have cooking up behind-the-scenes? Is he going to keep being patient with Derick Brassard, who is way underperforming? Either way, neither Brassard nor Riley Sheahan have been meeting the expectations of a third center, although the standard was set pretty high by Nick Bonino. Maybe keep Brassard and deal Sheahan for someone who'll push Brassard down the depth chart, in hopes that Brassard will eventually positively regress? Otherwise, there's not much else to improve, which is good, and hopefully everything will remain copacetic through the remainder of the season.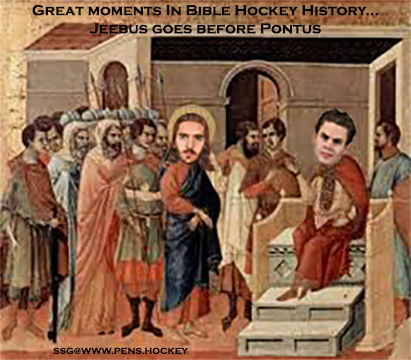 The Penguins 5-1 victory over the Florida Panthers came at the cost of losing Patric Hornqvist to his 5th concussion as a Penguin and Zach Aston-Reese to most likely a broken hand. In retrospect, I would prefer the Pens to have lost that game 20-0 but Luongo and shutouts don't coincide. Due to the holes in the lineup Sullivan reacquainted Pearson with Malkin and Sheahan with Brassard. We mentioned in the last recap that Sheahan has been, by the eye-test metric, much improved over the last 10 games since playing alongside Matt Cullen, and now we will see if he can continue that strong play beside Brassard. Here's to hoping, because if Brassard doesn't start playing the way the Penguins need him to it isn't just his personal stats that suffer, but it's also wasting Phil Kessel.
As for the Ducks, Sprong is on the first line and that is almost all you need to know. People on Twitter will be like "huh, Sprong getting minutes on the top line what a concept" because they A) think they are clever and B) make arguments without looking at stats. Even with his current numbers Sprong isn't slotting in front of Rust, Simon or Kessel on the Pens roster and that's the bottom line. The second thing you need to know about the Ducks is Brian Gibbons is still in the league and on their fourth line. After setting the record for times falling down in 41 games with the Penguins in 2013-14, Gibbons bounced to the Blue Jackets for 25 games the following year. He then spent two years in the AHL before being handed a lifeline last season by, you can't make this shit up, Ray Shero and the New Jersey Devils. Old habits never die. Despite playing his first NHL game 6 seasons ago, tonight will be Gibbons 159th career contest.
This west coast swing is brutal for those of us on the east coast. Game time is at 10:00 pm EST. There is nothing more to report from our end, o let's get it!