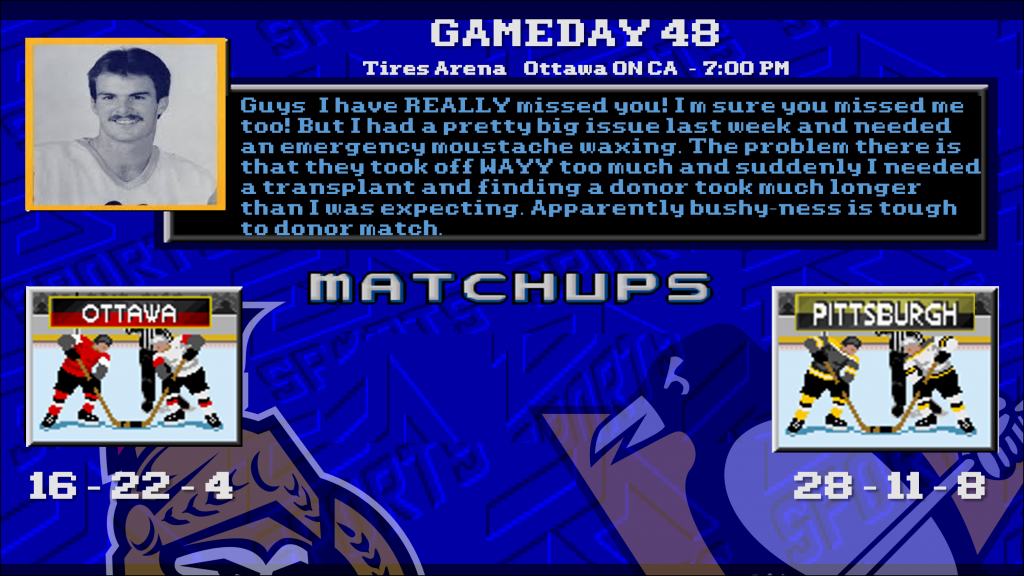 I want to emphasize how big a win, or at least how rare a win, was the Pittsburgh Penguins' 4-2 victory over the Boston Bruins on Tuesday. First of all, the Penguins were without Teddy Blueger, which is a bigger handicap than most non-Penguins-followers realize. Second, they were without Evgeni Malkin, who was out because of COVID-19. Third, the Bruins have been giving Pittsburgh problems for years, particularly in Boston. The previous time the Penguins fell behind by two goals in Boston and came back to win was all the way back on March 4, 1995. A different Larry Legend, Mr. Murphy, scored the game-winning goal in overtime for Pittsburgh after the Penguins recovered from a 2-0 deficit in the first five minutes and a 3-2 deficit at the end of the first period. It was one of three games Pittsburgh won in the lockout-shortened 1994-95 season without a point from Jaromir Jagr. As you can see, it's been a long time since the Penguins have had even a modest two-goal comeback while visiting the Bruins. And to see Brad Marchand having a meltdown and getting himself suspended was the icing on that very delicious cake!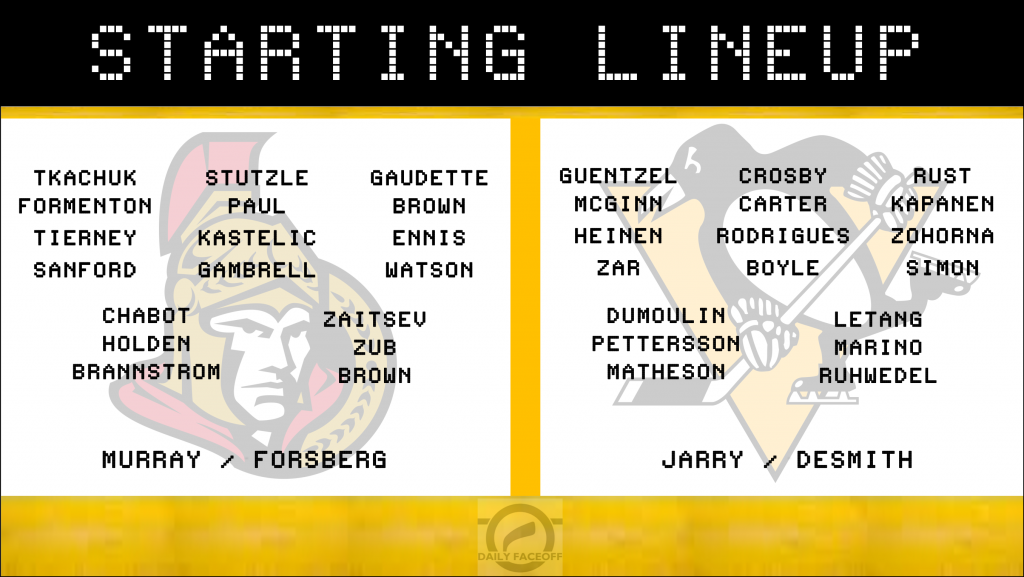 On to Ottawa, where the Penguins have had relatively fewer problems, although they have lost three straight and six of their last eight while visiting the Senators. This is going back to the 2016-17 season, including when Pittsburgh and Ottawa met in the Eastern Conference Finals. I think we all know what happened in Game 7…but let's see it again, shall we? Love it. Things went horribly south for the Senators after that elimination, and they were worst or second-worst in their division each of the previous four seasons while matching the franchise-record four straight losing seasons they started with in 1992. But things are already starting to look a little more positive for Ottawa, as their second-youngest roster is loaded with talented young players and their farm system is still among the best in the League. They're not quite there yet, but if they find a goaltender who can make an impact, they'll be well on their way. Maybe one of the two goalies Pittsburgh sent their way, Matt Murray or Filip Gustavsson, can be that guy?
Not a lot to say about this one. Just stay healthy, get the win, and move on to New Jersey.