With 22 games to go in the regular season, a week until the trade deadline, and a week until March, the Penguins and Flyers will play outdoors at Heinz Field.  The last time the Penguins hosted a game at Heinz Field was for the 2011 Winter Classic against the Capitals.  That game was originally scheduled to be played at 1:00PM and was rescheduled to 8:00PM due to rain.  Eric Fehr scored two goals in the Capitals 3-1 win.
Of course, the Winter Classic was held on January 1, when the record high is 59°F; the record high for February 25 however is 70°F.  The NHL obviously gets its weather information from the same people the EPA does now.  Nevertheless, NHL may have dodged a bullet as record warmth leaves the region and they get a near-perfect forecast for game time.  You may have heard about the bad ice conditions inside actual hockey arenas, so the pressure will be on the ice guru and his crew to manage not to make arena crews look bad while also not making the ice unplayable.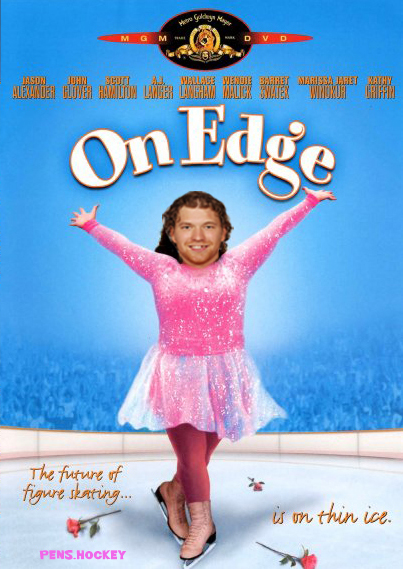 The scheduling gods also saw fit to make it four months between meetings in the Interstate 76 rivalry; now there will be three matches in as many weeks.  The Flyers come into Pittsburgh grasping at playoff straws, three points out of the playoff spot that pits the owner against the Capitals.  I'm skeptical that a playoff run would do them much good — they have no one with a positive plus-minus, for crying out loud — but they will try, and after taking another mid-first-rounder they may eke into the playoffs next year.
As for the home team, it's injuries abound on the blue line, with Trevor Daley, Olli Maatta, (maybe) Justin Schultz, and now Kris Letang all out with something wrong.  Not like he needed much incentive, but all those NHL-caliber defensemen on ice (sorry, not a good time to use that) out of the lineup was enough to convince GM Jim Rutherford to give his old franchise in Carolina a call and see how they'd like a second-rounder and a bag of pucks for 35-year-old UFA Ron Hainsey.  Hainsey ate up all kinds of minutes for the Hurricanes and is the big-bodied stay-at-home defensemen that the Penguins have lacked since Brooks Orpik left town.  How Mike Sullivan uses him with a host of AHL-caliber defensemen, Ian Cole and Brian Dumoulin (and maybe Justin Schultz) will be fascinating to watch.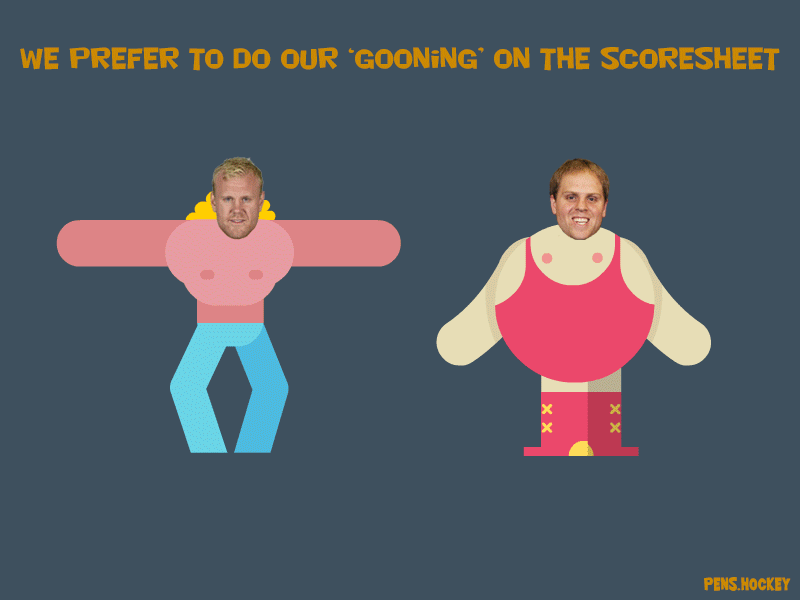 The Gomez Gallery wasn't a thing back in October, so I get to pop the Flyers' cherry (okay, bad imagery) on this cynical feature.  This means of course that I'll go right for the Captain, Claude Giroux.  For $8.275M on a contract with a full no-movement clause, the Flyers are getting a whopping 42 points out of Giroux, who's shooting at his career lowest rate.  Is it a case of a great player on a bad team? Maybe the Flyers are paying him for his good metrics.  Then again, his Fenwick is just as good as Ondrej Palat's, his Corsi as good as Johnny Gaudreau's; he starts in the offensive zone 57.86% of the time (51st in the League) but the Flyers' PDO (shooting% plus save%) with him on the ice is 96.2%, tied with David Krejci for 14th-worst in the League…what are they paying him for, exactly?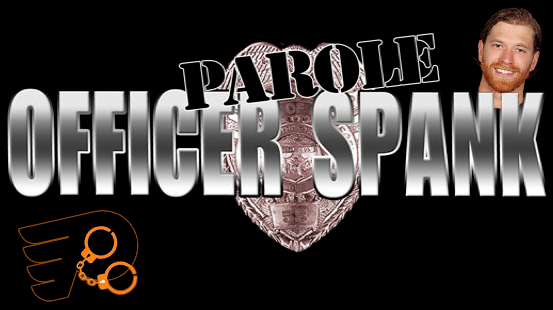 These were the lines the Pens used at practice yesterday. Schultz said after practice that as long as he felt good tomorrow (today) morning he should be good to go. Letang was held out of a 3-on-3 drill that is usually reserved for the starters, so no clue if he is going tonight or not. The forwards have been mixed up yet again because Sullivan loves mixing things up. Pretty cool that Hainsey's first game with the Pens is against Philly outside, the dude just came from Carolina where nobody gives a shit, and is thrusted into the biggest rivalry under the bright lights. Sullivan is yet to name a starter, but if he says Marc-Andre  Fleury is starting just avoid social media for the night, because everyone will take that to mean one thing. The Flyers fourth line sounds like it belongs on the short bus. Also, Neuvirth boinked and knocked up the sister of teammate Gudas, so now we will have a goon goalie in 18 years.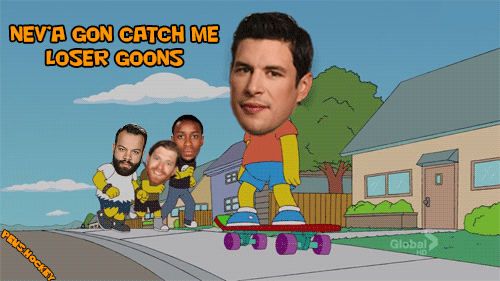 It's the bright lights. It's Heinz Field. It's hardcore Steeler's Yinzers pissed off that hockey is the only sport being played in Pittsburgh in February. It's where Sidney Crosby's career was completely derailed. Crosby enters this game with 66 points. He also entered his last game at Heinz with 66 points, the difference is that game was on New Years day. Yes, Sidney Crosby had 66 points the first week o January in that season, and we will never know how it will finish. But we know one thing, the Flyers suck, and will continue to suck as long as they throw their hopes and dreams and money at players like Giroux and Coots. Tonight is February 25th. It is the 60th game of the season for the Pittsburgh Penguins. It is the Stanley Cup Final for the Philadelphia Flyers.