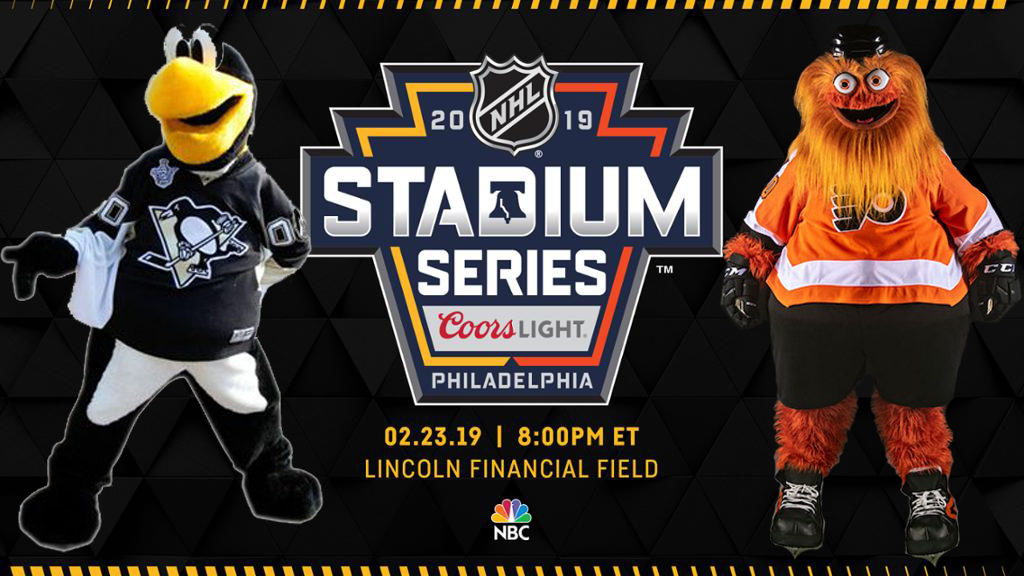 The 27th regular-season outdoor game in NHL history will take place when our boys play the Philth in the 2019 Coors Light NHL Stadium Series at Lincoln Financial Field tonight at 8 p.m. on NBC.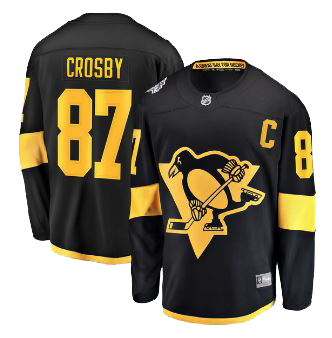 The Pens are 2-2-0 in outdoor games. They last played outdoors during the 2017 Stadium Series and defeated the Philth 4-2 at Heinz Field on Feb. 25, 2017. The Philth are still looking for their first victory outdoors (0-2-1).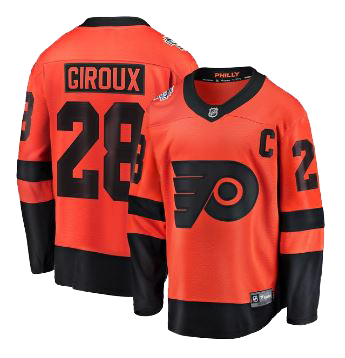 At least WE won't have to put up with this jerkoff…for obvious reasons.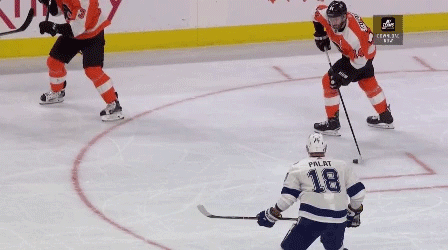 These are always pretty kuhl to watch…
Oh yeah, it's gonna be raining for the game. Philthy can't get anything right.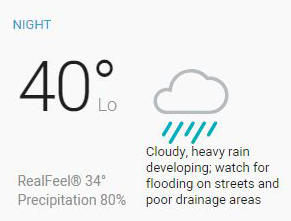 Even after their semi-impressive recent run of W's, the Philth are currently 8 points out of the final WC spot. I'ma go out on a limb here and predict they won't make the playoffs. At least I hope they don't. Frken hate this orginazation. Frken hate orange uniforms. Frken hate erreything aboot em.
Here's yer probable starters…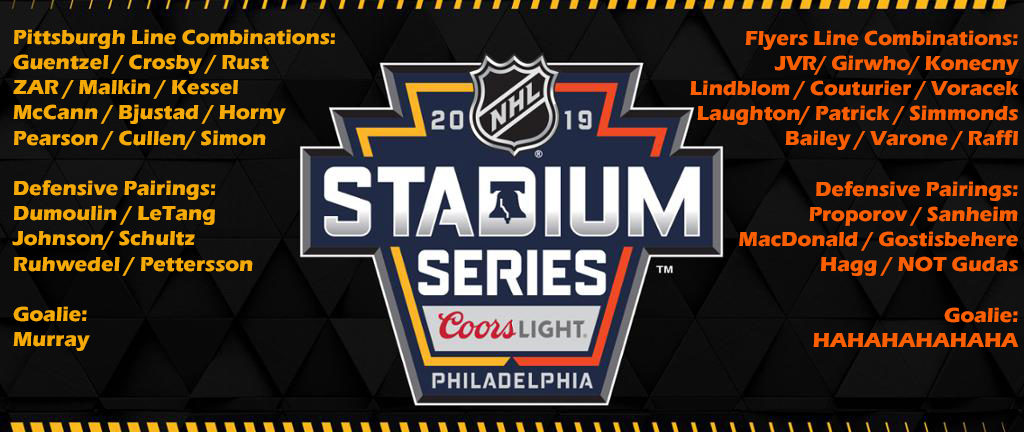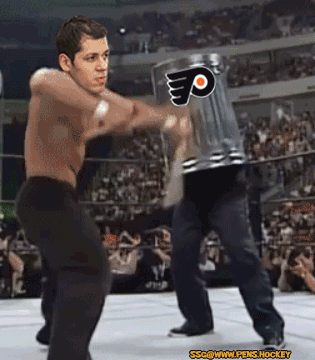 DO IT