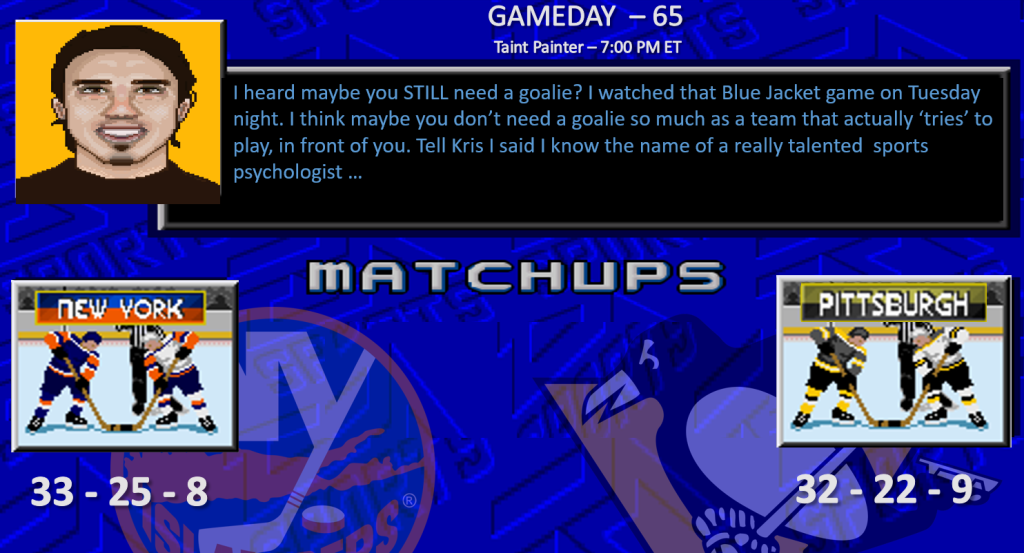 As the saying goes, "It's not how, it's how many." The Pittsburgh Penguins beat the Columbus Blue Jackets on Tuesday, and at the end of the day that is all that matters. It may not be so satisfying to look at the finer details of that victory, like the fact that the Blue Jackets, the team with the worst record in the NHL, took a 4-0 lead and chased Tristan Jarry after about 22 minutes; or that the Penguins really didn't get going until the third period; or that all of Pittsburgh's goals came from the top two lines, as usual. But it does go into the record book as a 5-4 overtime victory for the Penguins, and they need all the wins they can get.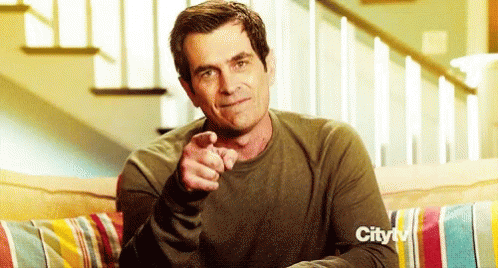 Particularly since they are still in that dreaded second Wild Card spot in the Eastern Conference, a likely death sentence for whoever lands in that pairing with the Boston Bruins, but even more so because their foe for this evening, the New York Islanders, also won on Tuesday, beating the Buffalo Sabres 3-2 and forcing Pittsburgh to keep pace. The Islanders are clinging to their lead over the Penguins by one point, meaning tonight's game is critical. A regulation win for Pittsburgh would vault them over New York, while an overtime/shootout win would put the two teams in a virtual tie; conversely, a win for the Islanders would give New York a bit better odds of securing that first Wild Card seed. The Penguins still have three games in-hand over the Islanders, so New York would desperately like to have some breathing room to work with.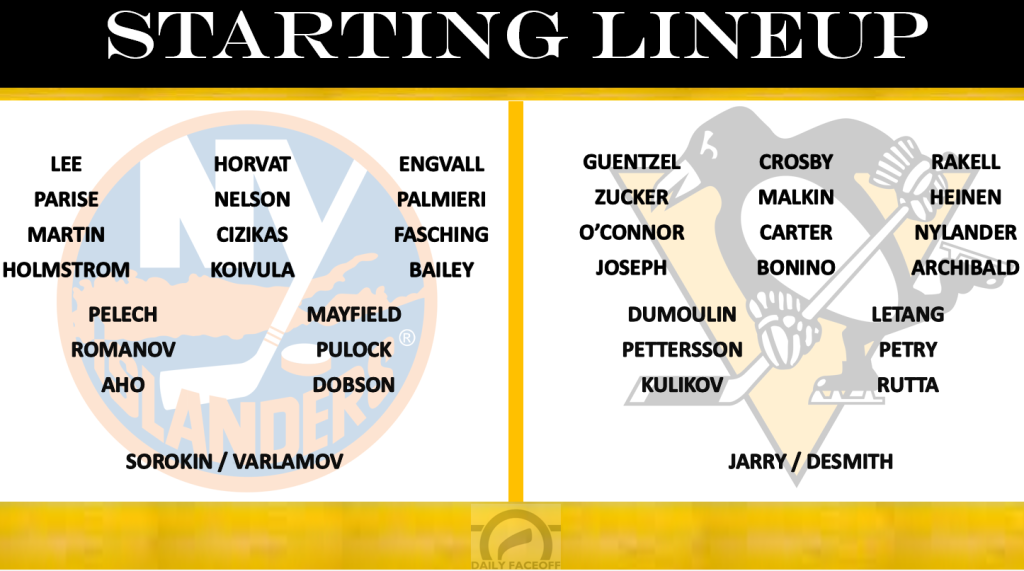 There is also some unfortunate history to avoid for Pittsburgh. A win for the Islanders would see the Penguins go winless against New York in the regular season for the first time since the 1986-87 season (when they played seven games against each other and ties were still a thing) and for the third time ever (also happened in the 1978-79 season), as well as it being the first time ever for the Penguins to be swept by the Islanders in the regular season. I'm sure someone in the organization will let Sidney Crosby know and he will make it his mission to prevent this ignominy from occurring on his watch.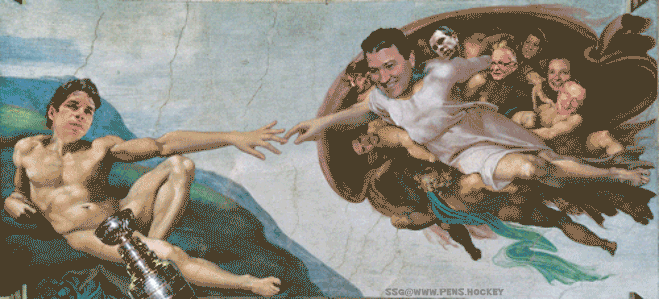 LET'S DO THIS