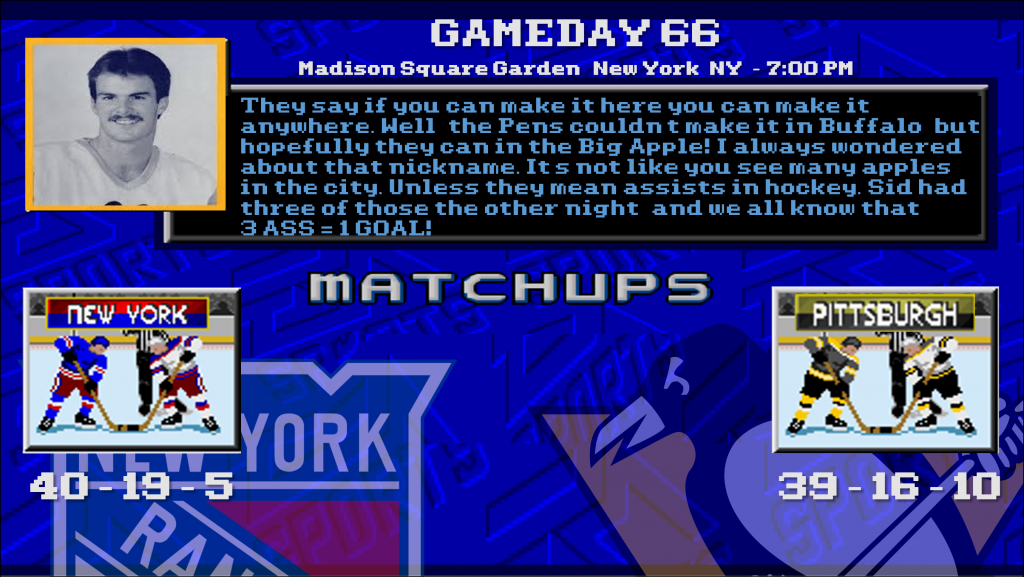 As Pittsburgh Penguins head coach Mike Sullivan said, it was "a hard-fought point", as the Penguins skated out of KeyBank Arena with a 4-3 shootout loss against the Buffalo Sabres on Wednesday night. The point kept Pittsburgh within two points of the Carolina Hurricanes in the race for first place in the Metropolitan Division. It also kept the Penguins three points ahead of their opponents for tonight, the New York Rangers, which may be crucial for Pittsburgh in keeping home-ice advantage for at least the first round of the playoffs. As far as first place goes, it is more or less out of the Penguins' hands at this point, with Carolina having two games in hand on Pittsburgh and no more matches between the two teams.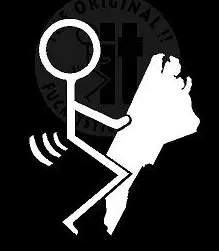 Therefore the battle for second place is going to intensify, and the Penguins and Rangers have three games left against each other: tonight at Madison Square Garden, Tuesday back in Pittsburgh, and finally back in Manhattan on April 7. While the playoff teams have been basically set in stone for weeks, even months, the seeding itself is still somewhat unresolved, but let's take a quick look at the situation: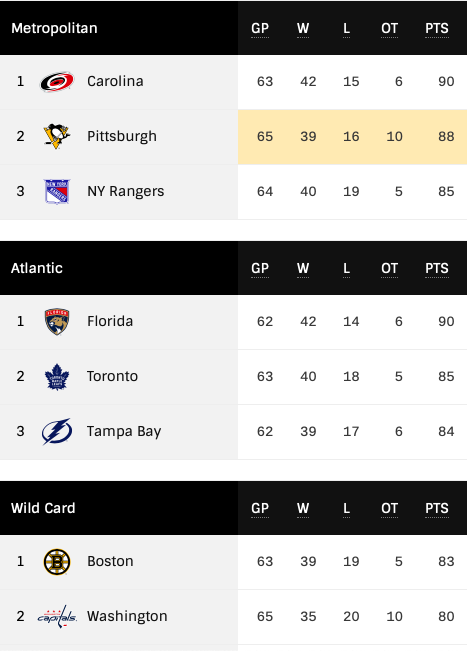 It's nice to see the Penguins are so close to first in the Eastern Conference, but nevertheless their peers have games in hand which are likely going to keep Pittsburgh so far away from that auspicious #1 seed in both the conference and the division. That's not to say the opportunity is completely lost – there are still 17 games yet to play between now and the end of the season on April 29 – but Pittsburgh will have to do a lot more winning than losing, and even then they'll still have to get "help" from Carolina and Florida.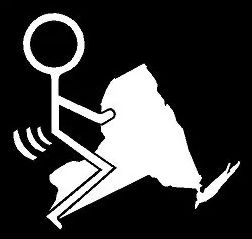 So, looking at these remaining three games against the Rangers, it seems as though this could be a preview of the first round series between both teams. If their first meeting on February 26 (a 1-0 Penguins win) is any indication, it could very likely be a close one, but the Rangers have been struggling a little of late.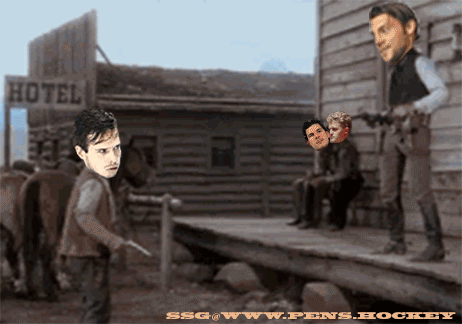 Goaltender Igor Shesterkin has lost three of his last five starts and has been pulled in two of them. Having a reliable backup then would be a good thing, but Alexander Georgiev is 2-5-0 in his last ten appearances, including getting pulled before the end of the first period on Tuesday against New Jersey. It is a well-known hockey cliché that you shouldn't back into the playoffs, and although the playoffs are five weeks away instead of two, the stretch run is never a good time to falter, even if your playoff hopes are already pretty solid.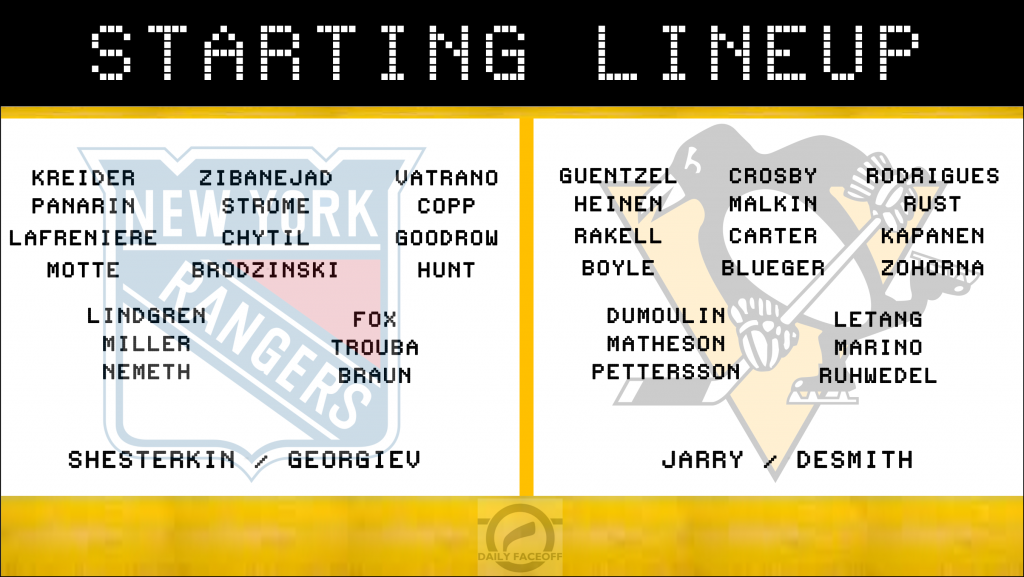 By contrast Pittsburgh has been quite solid of late, winners of eight of their last twelve (going back to that 1-0 win over New York) and securing 75% of the points in the standings. They still struggle in games where their opponents score three or more goals, which is strange for a team with the offensive talent they have, but at least the secondary scoring seems to have come back for them after taking a few weeks off. All but two players have points in those 12 games, and those two players without points are Rickard Rakell and Dominik Simon. They're still a little top-heavier than I'd like, but as long as they're winning games I really could not care less.
By the way, Tristan Jarry since February 26? Tied with Boston's Jeremy Swayman for the most wins in the League. Best save percentage and goals against average, and third-best goals saved above average. He's pretty good.