Preseason game 4, another day closer to the beginning of the season.
It's a day game on a Sunday in Columbus. The Jackets NHL lineup of forwards looks like the trading cards you had when you were 8 and your mom only bought one pack, it came with one player that you knew (Saad), some other guys that you could at least recognize, and then 9 fillers to make you want to buy another star.
The Jackets can't buy another star however, because they pay people like Scott Hartnell 4.75 million a year. All that being said, they won't even dress their below-mediocre-at-best lineup for today's game; Sullivan should drive to Austin's Playroom, grab 20 patients at random, dress them for the game and give Columbus a chance.
My biggest interest in the Jackets is former Pens prospect Scott Harrington, who was once praised and expected to contribute to the pro roster, but was then traded in a package for our favorite hotdog eating not good enough for team USA Stanley cup winning Phil Kessel. He was acquired by Columbus along with a pick for Kerby Rychel (a name that belongs in Columbus), and is projected to start the season in the minors while they employ Jack Johnson.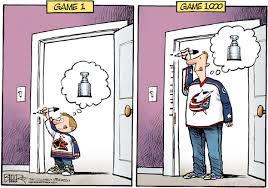 What to watch for:
Forwards:
Garrett Wilson, Dominik Simon, Jake Guentzel, JS Dea, Josh Archibald, Scott Wilson, and Kevin Porter are all playing in their 4th preseason game.
Boninoboninoboninoboninoboninoboninoooooooooooo
https://www.youtube.com/watch?v=OIVI3q-ZlX4
 Sullivan stated yesterday that they are being cautious with the return of Rust, and also mentioned that it was more than just a broken finger keeping him out.
Penspointsyourmom made a great point yesterday stating that the team could bury Rust and Kuhnhackl in the minors for the majority of the year, making them ineligible for the expansion draft. This would explain the emphasis on those forwards highlighted under the first bullet point
Tom Sestito is in the lineup again, and as many noticed last game, he is actually trying to play hockey (and so far he isn't terrible)
Defenders:
Schultz and Pouliot are front and center once again. I almost get the feeling that this is the Sullivan test between them, being that they are the most NHL experienced blueliners dressing tonight
Chad Ruhwedel also getting another look tonight, Sullivan and the staff gave him a long look in the previous game as he logged a ton of minutes. Throw Olesky in here as well, seems to be a good depth guy that the staff likes having around (not ever a bad thing to have defensive depth)
Ethan Prow will also play in his second game, it will be nice to see any progression he has made form his first
Goaltenders: Tristan Tom & Jarry, and Leland Irving (who?)
The Jackets are dressing Saad as well as a few other NHLers, so Jarry will be tested by a bit more skill than he faced in Chicago in his first preseason game
Irving was a 1st round (26th overall) draft pick by Calgary in 2006 that is still trying to find his game. Here is a good read on him and his battle with a rare cancer

He has been an AHL mainstay, and his NHL numbers (all with Calgary) are 12 GP, 3-4-4 with a 3.26 GAA and 0.897 save percentage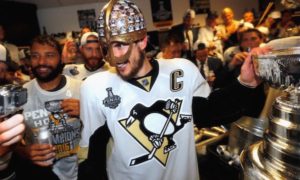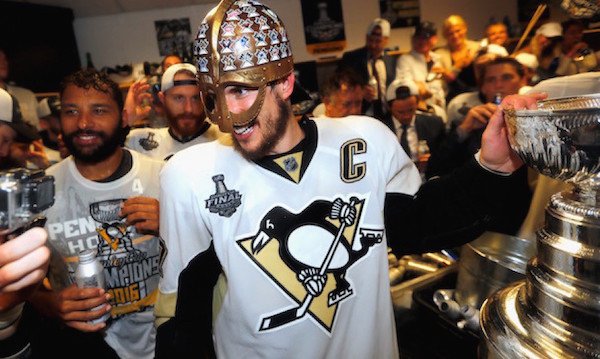 GO PENS