Before we get into it, look at this poke check. Look at it.
Remember a couple years ago when the Penguins turned into the Third Reich with 25 new German players coming onto the team? One of them was this guy named Christian Ehrhoff, whom you might not remember, because like all the other acquisitions that year, he didn't really do anything.
He's heading to Boston to be ignored a less boring, more racist city.
It looks as though UFA D Christian Ehrhoff, fresh off WCOH with Team Europe, is headed to BOS on a PTO.

— Bob McKenzie (@TSNBobMcKenzie) September 30, 2016
Speaking of racism: P.K. Subban, every Pittsburgher's favorite player to mysteriously hate is making his debut for the Predators today.
Remember that time 25 years ago when he stepped on a marginal players skate? Yeah. That's why I hate him… Also he likes to wear nice coats. What a dickhead.
For real, though – what a player. Preds sold out tonight for his debut.
#Preds sold out @PKSubban1 exhibition debut vs #TBLightning: "Pretty cool to see," Subban said. "Going to be an exciting night."

— Joe Smith (@TBTimes_JSmith) October 1, 2016
Check out this fucking crazy photo of Fleury last night.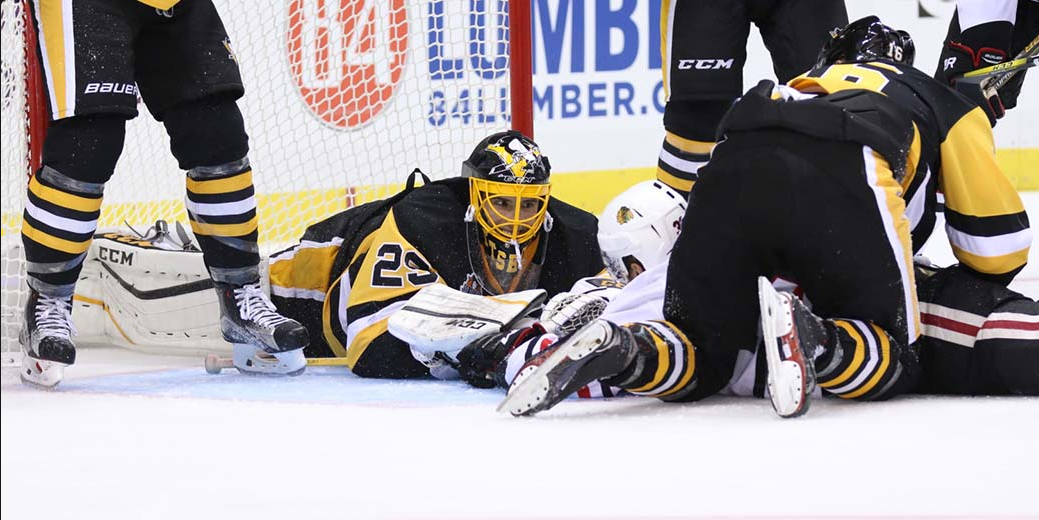 If you scroll up and down, his eyes follow you as you read the post.
Okay bye.