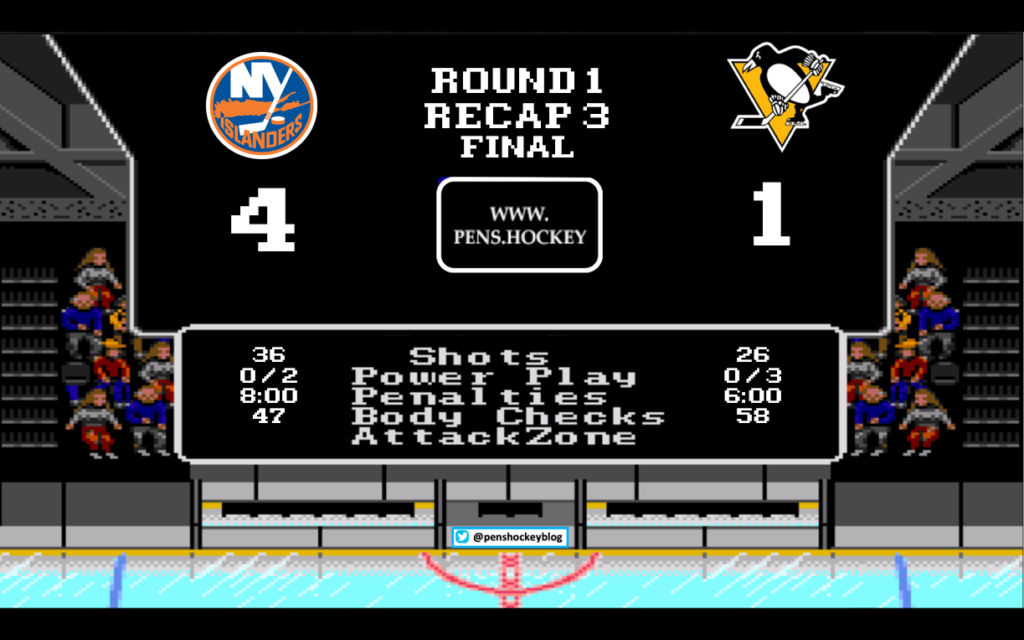 Do you know what I love most about these afternoon games, how I get to be pissed off and miserable for the rest of the day after the Pens get their asses handed to them. It was very nice of the Pens organization to hand out yellow shirts and towels to Erreyone in attendance so when they puke all over themselves, the bile wouldn't show through.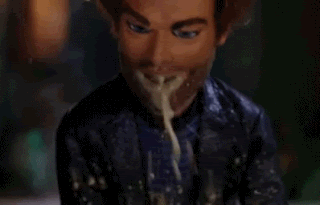 Normally when I write these recaps I rewatch the game on DVR while writing so I have some sense of the flow of the game, but my cable box decided to shit the bed so I'm going to have to wing it from the few notes I took, so you're going to have to bare with me.

First off all, the Paint Can was rocking to start this game off, of course I always get fired up when I hear Metallicas Seek and Destroy blaring through the pa.
Right off of the opening faceoff it seemed like the Pens were calm and collective. Sid seemed to be on his game and a couple minutes in he had a nice feed to Snek infront of Lehner, but the puck was mishandled and led to missed a opportunity. JJ would absolutely destroy Barzal into the boards which was fun to watch. You know you put a good hit on someone when their helmet nearly ends up in the netting.
A bunch of shit happened, Sid had a nice back-handed shot, Murray made a quality save on Eberle, Rust broke up another chance, Toews with a big shot but Murray made an easy glove save. Isles would get some sustained Ozone time because apparently they own exclusive rights to a forecheck.
Pelech ends getting busted for hooking, why you ask?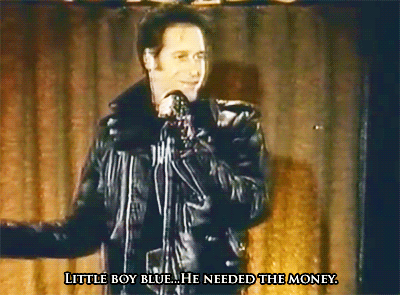 Anyways, the powerplay got off to a terrible start, just a complete travesty when they were trying to enter the zone. Isles ended up getting the kill. Mears moments later, Petterson would take a shot from the blueline, Mr. Wilson is there with the redirect…
We vast in the glory of that lead for a whole 26 seconds or so and then Eberle would sneak one past Murray's stick side on a bad angle shot that I'm still not sure how it got through. I'd show you the goal but the Isles twitter team decided not to gif it.
About 40 seconds after that, Schultz made a terrible decision to pinch along the boards with no support leaving JJ to have to fend off a 2 on 1 and well, this happened.
After that goal, the only thing worth noting is that the Pens had a 3 on 1 with Snek leading the charge who tried to feed the puck over to Simon and the puck was a little off the mark, but Simon has to bury that. That play pretty much sums up how the rest of the game would play, oh, SPOILER ALERT.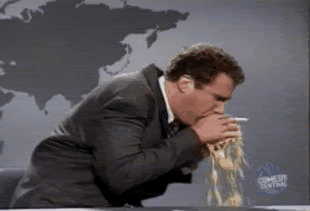 Apparently the crowd that I mentioned at the start of the first had all decided that a 1 goal deficit at home in the playoffs to start the second was too big of a mountain to climb. Every now and then they'd spout out a LETS GO PENS chant, but come on, rally the troops. I've never left a game before and didn't have a soar throat for the next 3 days. It's really like everyone was trying to emulate the knitting lady. So, whatever, the Pens give up about 138 odd man breaks but luckily Murray realized that they might still have a chance if he could keep it to a one goal deficit. A good example was a huge save that he made on Kuhnhackl. It might have just been me, but I'm pretty sure that Kuhnhackl was on the ice for all 60 minutes because he was everywhere.
Pens take some penalties and the Isles end up on a 5 on 3, Eberle misses an open cage and the Pens got the kill. It seemed for a little while that the kill would be the kick in the ass that the Pens were looking for. All of a sudden the crowd came to life and more penalties happened. The teams played 4 on 4 for a bit and then the Pens got about 50 seconds of powerplay time. but nothing but broken hearts came from it except a shot from McCann that ends up on top of the cage, actually, I think that happened on the 4 on 4 but whatever. There was a point where the Pens were getting chance after chance, but the puck just didn't want to cooperate at all. The period would end 2-1 Bad Guys.

Penguins won the opening draw.
Horny nearly ties it up
McCann gets hit in the face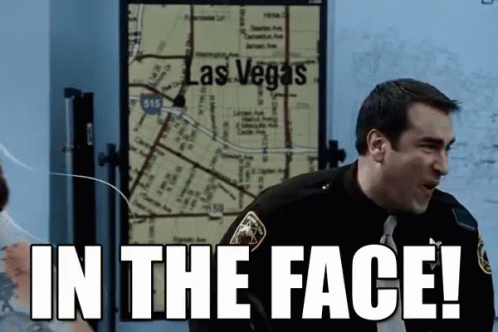 Kessel passes to Petterson who gets a shot through to Lehner.
Crosby line comes out, Snek nearly did something.
Cizikas drags down Simon, people get angry. The Isles get around 90 minutes of Ozone time thanks to their 4th line whose forcheck looked pretty much invincible.
Komarov scores
Horny gets in a scrum, Murray heads to the bench. Someone flips a puck at the empty net.
The Pens can look at the The Masters in 2 different ways, One of the greatest comeback stories of all time or Any day you're golfing with your buddies is a good day. Which side are you on?
Thoughts:
Tiger owns as many green jackets as the Pens have Stanley Cup wins.
Insert something positive about the Pens chances here