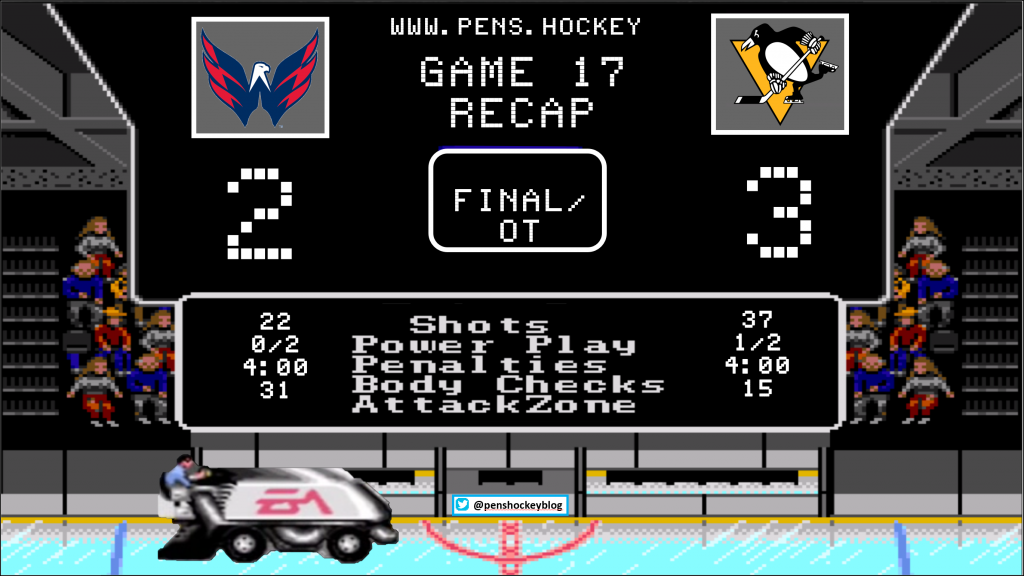 Riding high after winning a couple in a row, our Pittsburgh Penguins would cruise into DC on a wave of confidence unmatched to this point of the season. How's about we turn two in a row into a Proper Streak?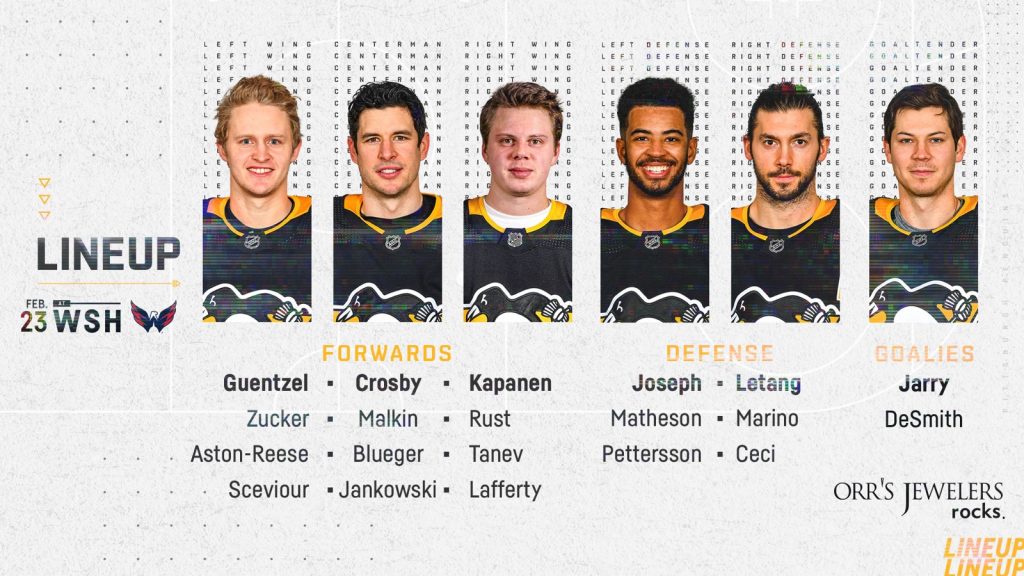 Goodbye O'Connor, hello Sceviour who, I'm told, is a player on this team. ¯\_(ツ)_/¯

So I missed the first few minutes, but I was listening. Sounded like very little happened. Then, just as I'm finishing my dinner (mmmm… breakfast for dinner is the best!), I sit down to watch Matheson get smooshed into Vinny Von Very Average Goalie and get called for interference. This was annoying, but important. (foreskinshadowing)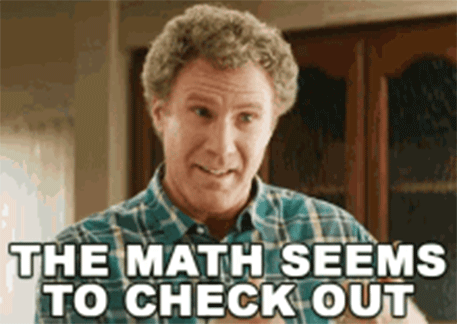 Anyway, the PK was ready to show off. They did a great job pressuring zone entries and not letting the vaunted Craps PP even setup. They just kept clearing it dahn the ice over and over and over. It was pretty neat.
After the successful PK, the Pens would start pressing their speed advantage a bit, which was cool. No great looks but definitely some good momentum.
That momentum was broken up a bit by the Ovechkin line, but on a rush Ovie would assidentally push a bit too hard into Jarry and, in a shocking development, the officiating was even and the Pens would get to bust out their PP. (Remember that foreshadowing from way back?)
The top unit PP would take the ice and spend a little while warming up, but eventually they were able to get setup and Letang would continue his comeback tour.
Malkin (4) from Letang (8), Guentzel (9) – 6:41 – PPG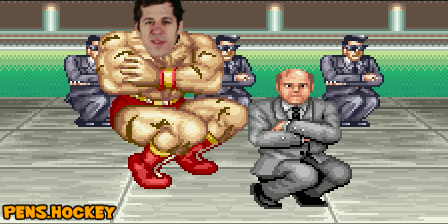 Letang makes this play. That subtle side-step to change the angle. He also had Sid Down Low as a passing option, but did the Right Thing and put it on net. Who was there for Just The Tip? Geno Machino, gettin' dahn and dirty! Just a faptastic powerplay all around.
That one took the Craps down a notch, you could see it in their stride. They didn't roll over or anything, but they lost some of the vigor, if not a bit of vim to go with it.
Jake borrowed that leftover V&V and drove hard to the net, getting surrounded by three Craps at one point. During the scrum, Orlov introduced Jakes shnozz to his elbow. Jake didn't take to kindly to the infarction and, in a fit of pique, slashed DimEatTree behind the knee. Tsk tsk Jake the Snek… you know the refs always get the retaliator! Back to the PK.
Guess who still had raging PensBoners? Other than you and me, of course. The PK decided that following their prior model for success would be a Good Plan. The Caps would pressure a little more this time, but the PK was still up to the challenge.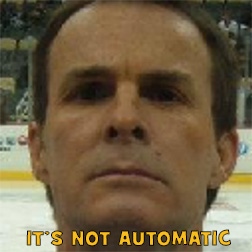 'You need aggression from all, that's how it works!' – Robert 'Bibs' Errey
Well said, Bibsy. Well said.
Stats after one: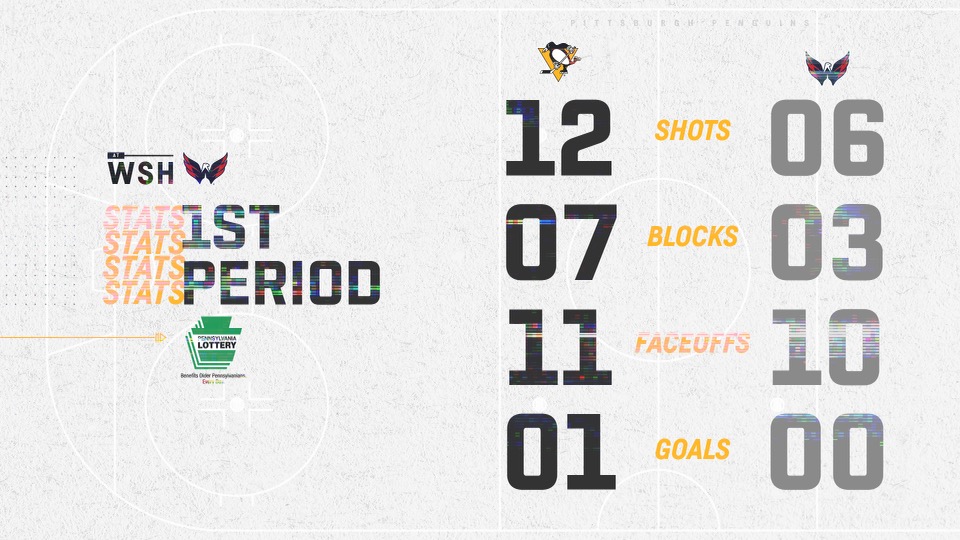 The second would open with Geno smiling like a butcher's dog (oh how we miss you, Mike!), which Mearsy and Bibster would point out hasn't happened yet this season. An omen?
Sids line would spend a bit too much time in their own zone, but Blue's line would drive the OZ and get things moving. So when Geno's line made it out on the ice they'd keep that momentum going with a tic-tac-toc-SCHULTZ-outta play but damn what a chance for Geno who very clearly yelled 'BORSCHT!!!' immediately after, so you know he's excited. They didn't convert, but that was the kind of thing you want to see more of.
Sid said 'OK' and told his Boyz to get on board. That resulted in good looks for Jake and Kaspar and then Sid with an around-the-world that didn't quite go all the way around the world. More pressure, oh yeah baby. You know what this is? This is Penguins hockey.
Just after I say the thing, Panik did the other thing.
BLAH. Hockey can be so dumb at times. Pens had numbers and position. Panik with a good power move that MathIsFun wasn't ready for, followed by Jarry being nervous about whipping his lumber out and just like that it's a new hockey game.
Caps would keep the momentum and hem the boys in a little while. But not for long as both teams appeared to have decided that up and down hockey was much more fun. They're not wrong, even if the coaches may hate it. But Jar Jar and Double V would trade saves for the next several minutes, broken up only by the occasional faceoff.
It's worth noting that Piss Wilson wasn't skipping any opportunities and nearly killed Johnny Boy and then Tanev. I'd love to see someone put that choad dahn. Nobody on this team can, sadly.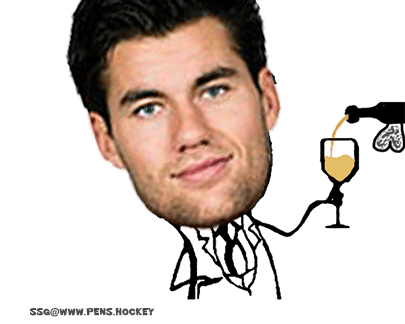 When you can't over-power them, your only choice is to out-skate them. Thankfully, the Pens brought their wheels tonight. And they'd keep the pressure coming and… OH FFS
As is typical when the Pens get rolling one bad play goes the other way. As is typical when the Pens play against Connor, he scores on em.
As is typical when I'm struggling to type up my notes quickly, shit moves too fast to keep up with. Thankfully, this was the Good Shit
Guentzel (6) from Marino (3), Kapanen (6) – 13:40 – EV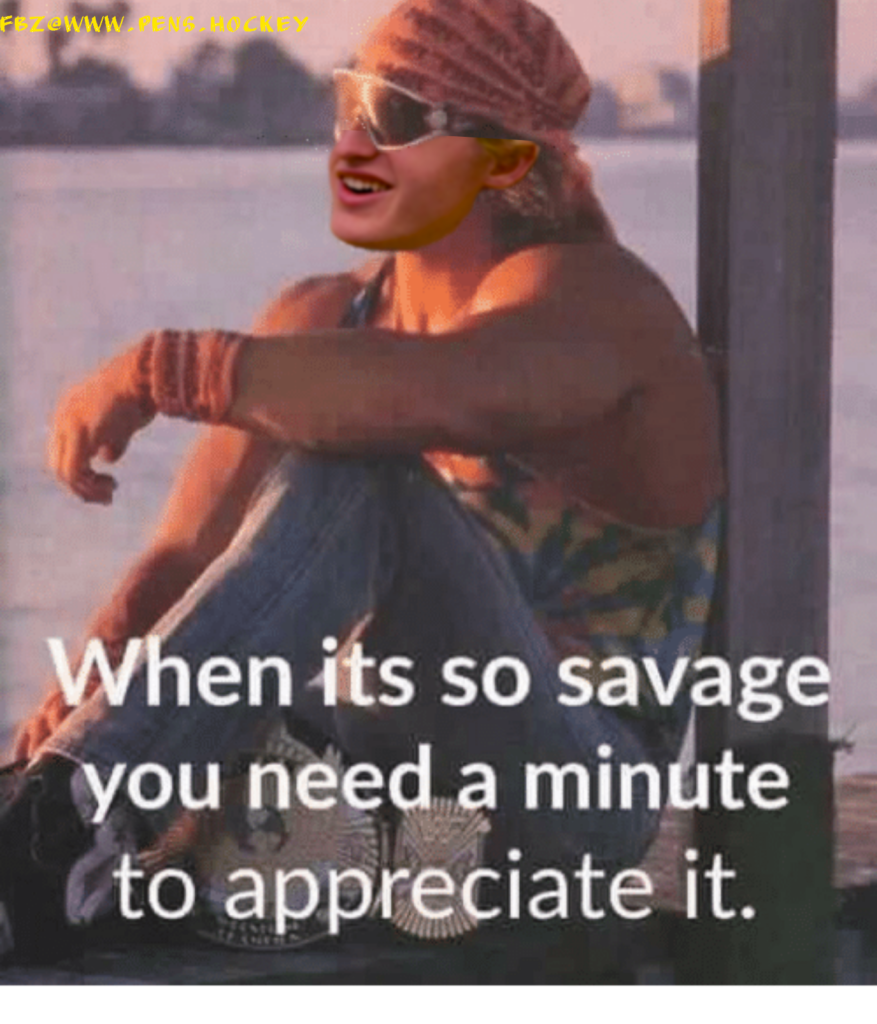 Johnny Boy gets it on net from long distance and Jake Sneks out his stick and gets a great cross-body tip past a Double V who was powerless to resist. And only 22 seconds after what could have been a really deflating goal from Share-E. The Pens needed that one. Jake needed that one. WE needed that one.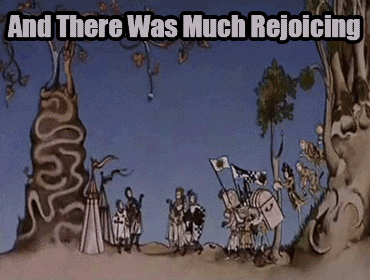 A few more ups and downs. Some back and forths. A couple of the ol' in and outs, if you will. And I don't mind if you do, I ain't judgin'.
Schultz minded if Sid did, though, throwing out his knee to stop his ex-Captain from getting around him. That's a Thing that's Not Allowed and the PP would again come out to play.
Different looks this time, and not in a good way. At one point Tanger looked like he was pulling the cape back on and entering the zone and taking it to the hoop one on four. Sure, it was a good opportunity, but it meant that the puck wouldn't stay in the zone. Another clear, the 2nd PP unit out, and there'd be no PP magic this go-round.
No more magic from either side, ackshually.
Stats after two: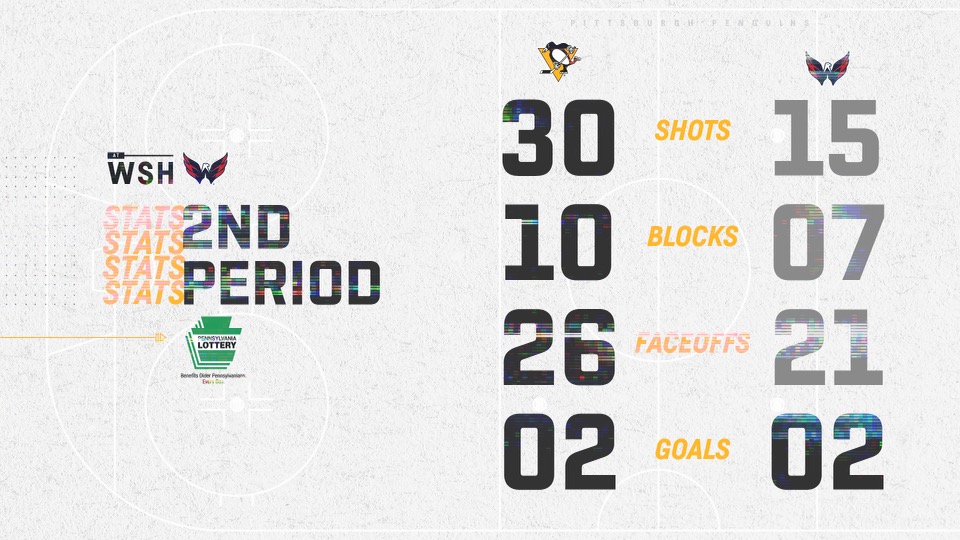 Still pretty fast hockey to start the 3rd but much tighter which is decidedly different than your mom after 40 minutes. Wilson was still a douche. I know, I was shocked as well. Jarry was still good. VV was still reading things well, dammit.
9 minutes in and shots were at three a piece. Not that there wasn't much action, it was just mostly between the blues.
Then 10 minutes in, Zucker would smash into some choad awkwardly and that looks to be week to week. Cue the lineup change. Dammit.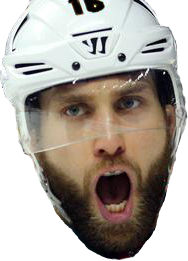 Pens would turn the pressure up with ZAR moving seamlessly into Zucker's spot and getting a great look at the net. Blocked. Sid's line would follow up with a look-see but no bar-downskies this time.
Or any other time for the next 8 minutes straight without a whistle. Sphincter tightening fun, even if the Craps employ the Left Wing Lock which sounds more like a wrestling move than a hockey strategy. Speaking of wrestling, Lafferty delivered a couple of flying full body checks every time he was on the ice.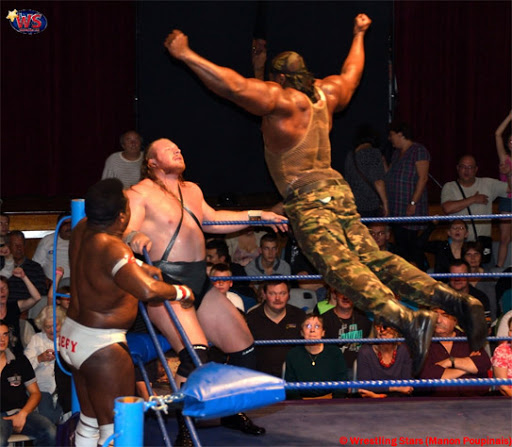 The pressure didn't let up the rest of the period and we'd be heading to OT
Stats after three: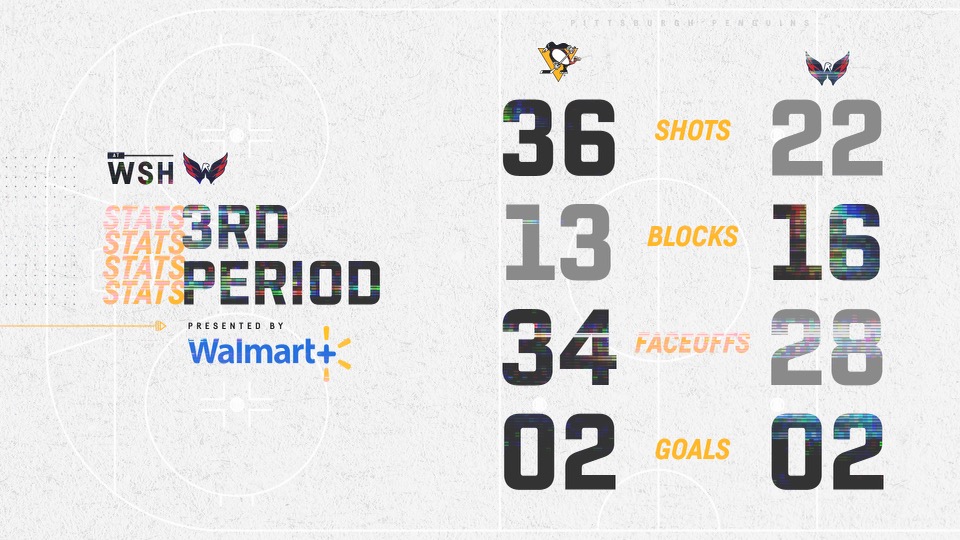 OK, so the first 90 seconds of OT were as boring as could be – yay puck possession, I suppose. But all the skating tired out both teams top triplets and Blueger would finally get some ice in OT, with Kapanen on his wing, that was the chance he was looking for.
Kapanen (3) from Blueger (8), Jarry (2) – 1:43 – EV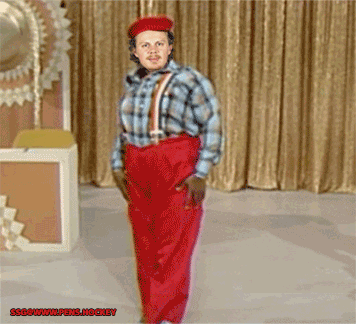 What a great pass up by Jarry and how fitting for our best 3rd line center since Bonino (yes, I'm serious, there's stats and stuff to back it up, I swear) to finally get the call in OT and deliver the goods. Oh yeah, and the BOMB from Double K.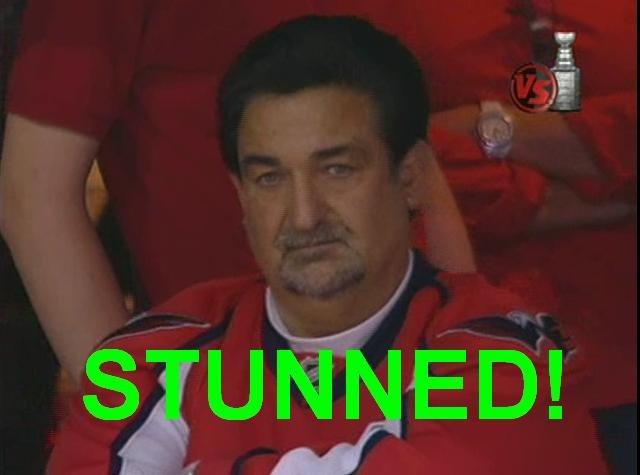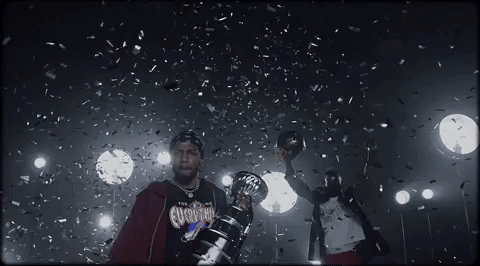 Thoughts:
Jarry's job to lose. Good for him.
Sid and his boys quietly dominated all night. As usual.
Geno's line with some rough luck, but still looking better. Geno is stealing pucks and that's Dangerous Geno.
Letang is in the groove. You gotta wonder how his 'discussion' with Burke and Hextall went.
Three games ago I made a point about how this was an average team, by any measure. Our favorite flightless waterfowl took umbrage with this and have peeled off three dominating performances in a row. Sure, they weren't perfect. But they're playing Penguins hockey and you can see the gel gelling and the skates skating and the confidence growing. There's a lot to like about this team right now.


Loading ...

Loading ...

Loading ...

Loading ...