Let's get the pleasantries out of the way…
Loss tonight makes the penguins more likely to miss the playoffs than not for the first time this season.

— Micah Blake McCurdy (@IneffectiveMath) December 30, 2017
I'm just throwing spaghetti against the wall at this point.

— Grim Rutherford (@GrimRutherford) December 30, 2017
The situation of the reigning (back-to-back) Stanley Cup Champions is getting bleaker and bleaker.
After Wednesday's spirits lifting comeback victory in the shootout against the Metro rivals, Columbus BJ's, one would have expected an inspired effort from the Pens against the other divisional rival, Carolina Hurricanes. The Penguins were one winger (Rust), one right handed defenseman (Ruhwedel), and one Matt Murray (Murray) short while already missing Schultz and Letang from the lineup. Simon, Corrado and Jarry were the guys to replace them.
The game began and the Pens actually looked like they wanted to do the work and earn the crucial two points from this. 4:34 into the first period the Pens struck:
Dumoul-IN THE NET! pic.twitter.com/t5m0ttupjq

— Pittsburgh Penguins (@penguins) December 30, 2017
No chance whatsoever for Cam Ward there. Dumoulin with a nice finish from the dish of Guentzel. Horrible defensive effort by the Hurricanes' forwards.
It was right there and then as if the Pens took our hands and placed two of our fingers on their carotid artery and said: "There. Can you feel that?" But things are not what they seem. Or they are exactly what they seem and that BJ's game was just an odd curveball to keep us wondering.
This tweet was somewhat foretelling:
Up where it counts. ¯_(ツ)_/¯

Here are your #PITvsCAR 1st period stats. pic.twitter.com/kRnfy2ut3t

— Pittsburgh Penguins (@penguins) December 30, 2017


As the Hurricanes took the ice to begin the second period the visiting team stayed in the locker room. 'Canes scored three times.
First goal was scored by the birthday boy Derek "Young for His Age" Ryan following a trademark bad line change by Malkin's line, Hunwick and Cole.
Second goal was overturned (goalie intereference). They re-scored literally on the next chance they got. Miscommunication between Jarry and the defensemen there and an easy tally for Sebastian Aho.
Here's a look at your #PITvsCAR stats through the end of the 2nd period. pic.twitter.com/nUd9CgZtDG

— Pittsburgh Penguins (@penguins) December 30, 2017
This would be the period when the boys fought and came back (once again)? Well, it wasn't. Despite shooting 14 times in the period the Pens had a very little to show for it. The PP units weren't producing anything that could have created life.
The #Pens got the strong start they were looking for, but couldn't hold on for a win in Carolina.

Tonight's #PITvsCAR infographic: https://t.co/vW03XqAsFn pic.twitter.com/veqlnvDcI7

— Pittsburgh Penguins (@penguins) December 30, 2017
I had to rewatch some of the game and now I need a beer
Daniel Sprong was called up this morning
Trades?
I hope someone would kidnap Geno's cat
How much I love Horny's intensity
At least it's Saturday
Älkää menettäkö toivoanne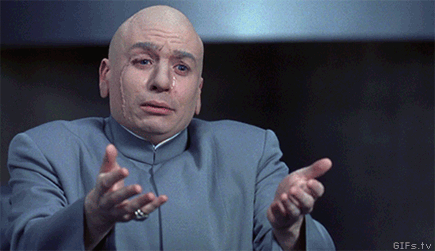 hurricant come up with hp
"Aho must be the hottest cane right now" - Errey (100%, 9 Votes)
Total Voters: 9

Loading ...