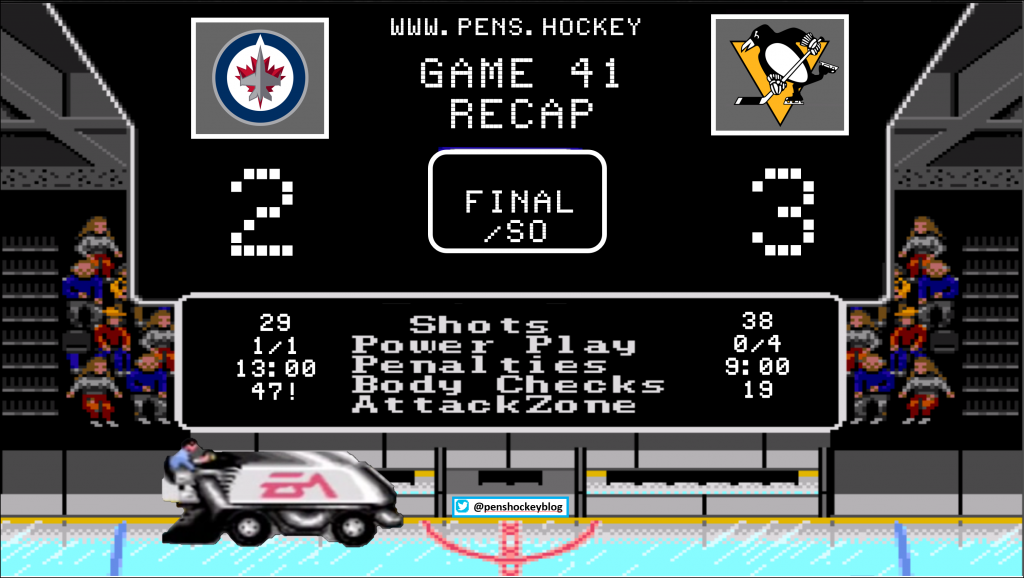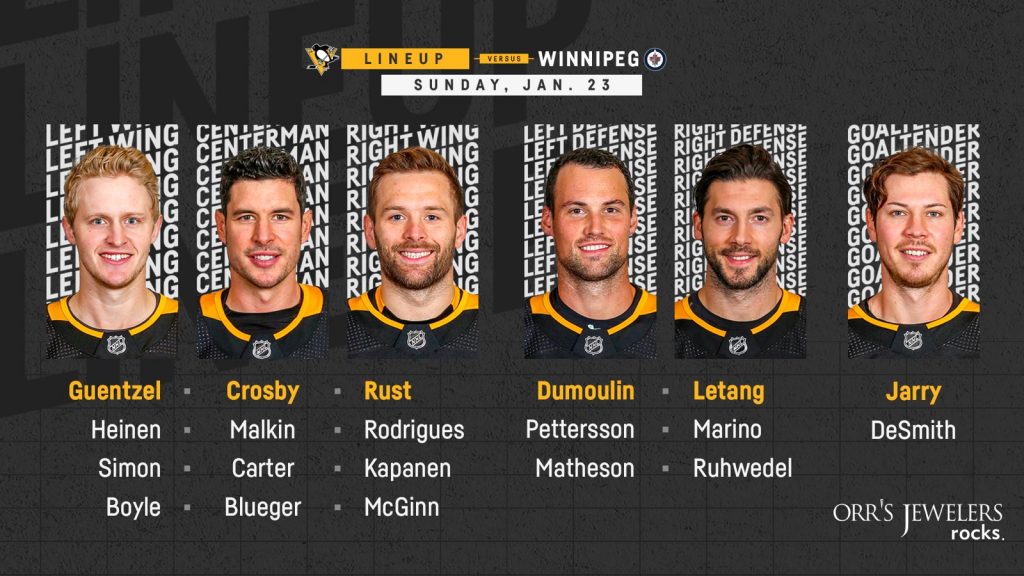 Yet another lineup adjustment what with ZAR getting the late scratch. Oh, and Domingue is week to week now, which is fantastic…

Fuckin' Wheeler, you know? Dammit. 1-0 visitors.
That woke the Pens up and had them activating their forecheck. Unfortunately, when Blueger went in to play a puck, Dildo-n checked him high and hard, leaving his feet to throw a shoulder into Teddy KGB's mouf. A dirty hit every day of the week and twice but not on Sundays, according to the assclowns with the whistles. Frankly, I wouldn't be surprised if Dill-hole gets a call tomorrow and has a lighter wallet as a result. Regardless, Teddy ended up with a mouthful of blood and would need some work, so down the run way he would go.
That made the boys angry, and they kept on pushing, resulting in Marino drawing a penalty.
The resulting powerplay made me angry. You, too, if you were watching. Sloppy with the puck leading to a giveaway that only the brilliance of Jarry could stop. Hey now, he's an All Star!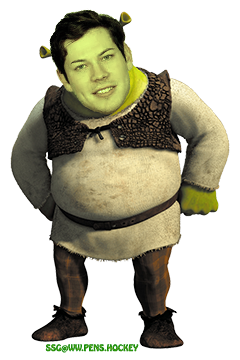 Sadly right before (after?) that happened, Rusty would take a Jake shot directly off the back of his hand. And suddenly 2 of the 12 forwards were no longer on the bench. That didn't look promising, either. Double dog dammit.
The good news? The Pens were keeping up the pressure and were very obviously wide awake and engaged, a relative rarity for a Sunday afternoon game.
The bad news? One of the things that kept them involved was a series of 'oh hey look, we're big and we're desperate for wins so we're going to attempt murder' type of hits. McGinn got boarded by BlowYou and headed, you guessed it, straight down the runway. The score on the scoreboard was 1-0 dickbags, but it was also 0-3 Pens forwards.
Back to live action, Boyle would be annoyed with the BlowYou hit and the subsequent non-call and promptly drop the gloves… and promptly get his clock cleaned and head, not to the penalty box as one would expect after fight, but instead… down the fucking runway are you shitting me with this WTF?????
Eight forwards left. And the Pens would manage to draw another penalty… and ice yet another stupid powerplay that ended up being chance after chance against. Jarry was more than happy to get involved, and would issue not one but two more glorious stops. Yeah, he's a good one, people.
Annoyingly, HellBuick was also on top of his game and kept stopping every odd man break the Pens could throw at them.
The Pens would stay on the PP to close out the period, but wouldn't convert before the horn would sound. 1:25 to open the period with clean ice, so there's that…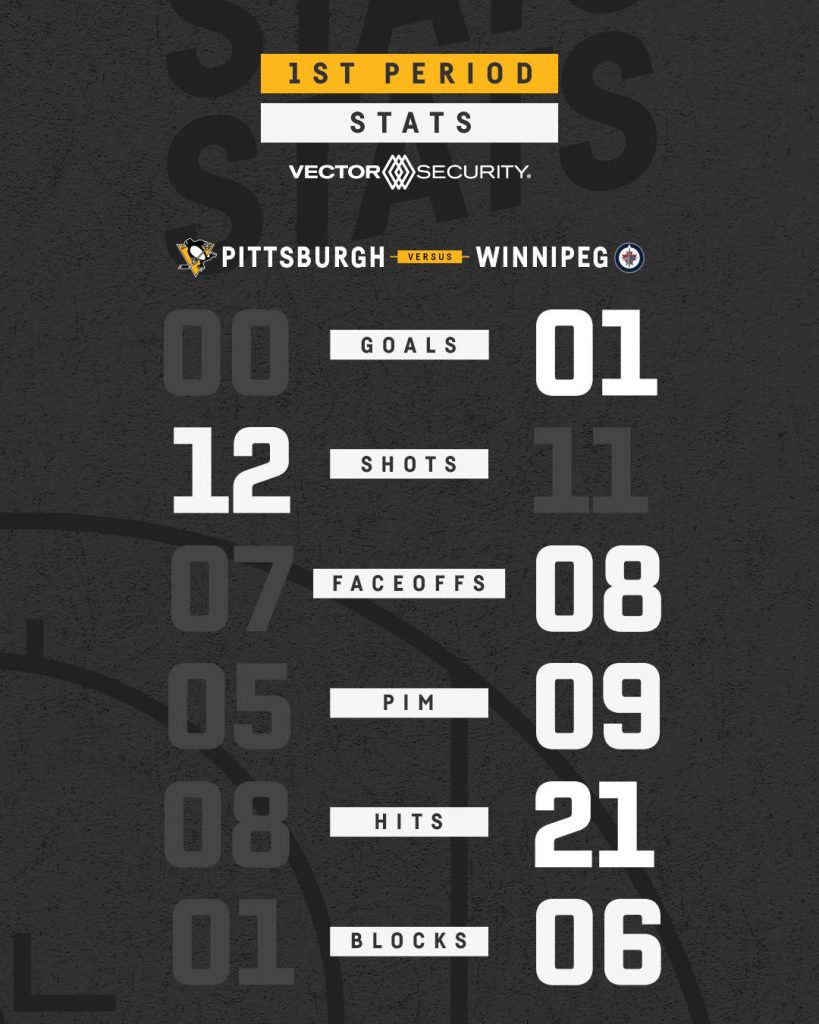 OK, so the good news is that McGinn and Boyle would start the period with the team. No update on Rust or Blueger though.
The powerplay on fresh ice did nothing other than make me want to start day drinking. More odd man rushes, more Jarry magic. And the PP would end in sadness.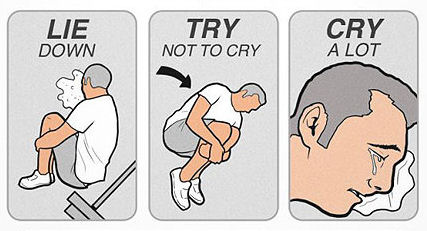 Back to even strength and still lots of pressure from the home team, which was cool. Also continuous poor defense from the home team which was less cool. But I did look up and see Rusty back on the ice, so that was back to cool. Four men down, but three men back.
More bad defense, more Jarry magic. Stop me if you've heard that one before. Actually, you can't stop me, sucks to be you.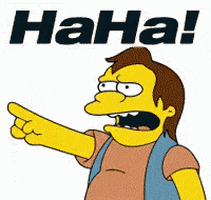 Someone would find a streaking Crosby who would have a good look and get hauled to the ice (ish – Sid did a good job earning that call…) and back to PP time.
You can only imagine how this PP went. It deserves no words from me as we want this blog to remain mostly PG-13 (please ignore prior fucks).
Speaking of using bad words, with 12:57 left, the Pens would have their first bench minor in five-ever, Too Much Man. PK time.
Back to #1 in the league on the PK, I'm told, so that's fun. And for the first half of the PK, it was great. But then…
Shit. Caught Jarry cheating off the post that time. 2-0 jagoffs.
Defense was still optional, but fortunately posts are also still good at stopping pucks. Hey Matheson, how's about playing your dude, bro?
Errey would remind us that it was 'time now to activate the D'. You know what, how about they just play D instead? Jeezus, buddy, are we watching the same contest?
At the 9:00 mark, Heinen would have a nice look and get tripped up by BlowYou. Oh great, PP time.
Showing that they haven't learned their lesson, Sully and the staff opted to keep a single defenseman on the PP. And that defenseman was, of course, Kristopher. Astonishingly, this PP would at least yield no odd man rushes, so that's progress, I guess. Not enough progress to score, however, even with a good look from ERod in Ovie's office. Back to full strength.
Matheson would rip one off the FO win and prove that posts on either side could still do their job. Dammit. Because full strength also reminded the Pens that defense was still only a suggestion this freezing afternoon.
Side note: Kapanen's GetGo commercial is pretty damn funny. I feel like I said this before, recently, but whatever, I'm saying it again. It's always fun when a player shows some personality. WE just need it to show up as golas, please and thank you.
Live action would bring more shenanigans with the momentum swinging back to the WinniePegged Jorts, at least until the Crosby unit would hit the ice. Swooping and weaving and shooting and… well nothing. But at least they were trying. Because if defense is optional, offense is mandatory.
The Malkin line would follow-up with some chances and get the Jorts to ice the puck a second time. Bad guys would cover the puck, Errey would cry about it, but nothing happened. Well, aside from yet another OMB (tired of typing out odd man break), but Peeettteerrrsssson would snow angel on the ice and keep the puck from making it through.
A couple more minutes of up and dahn and 40 minutes were in the books with the home team trailing by two.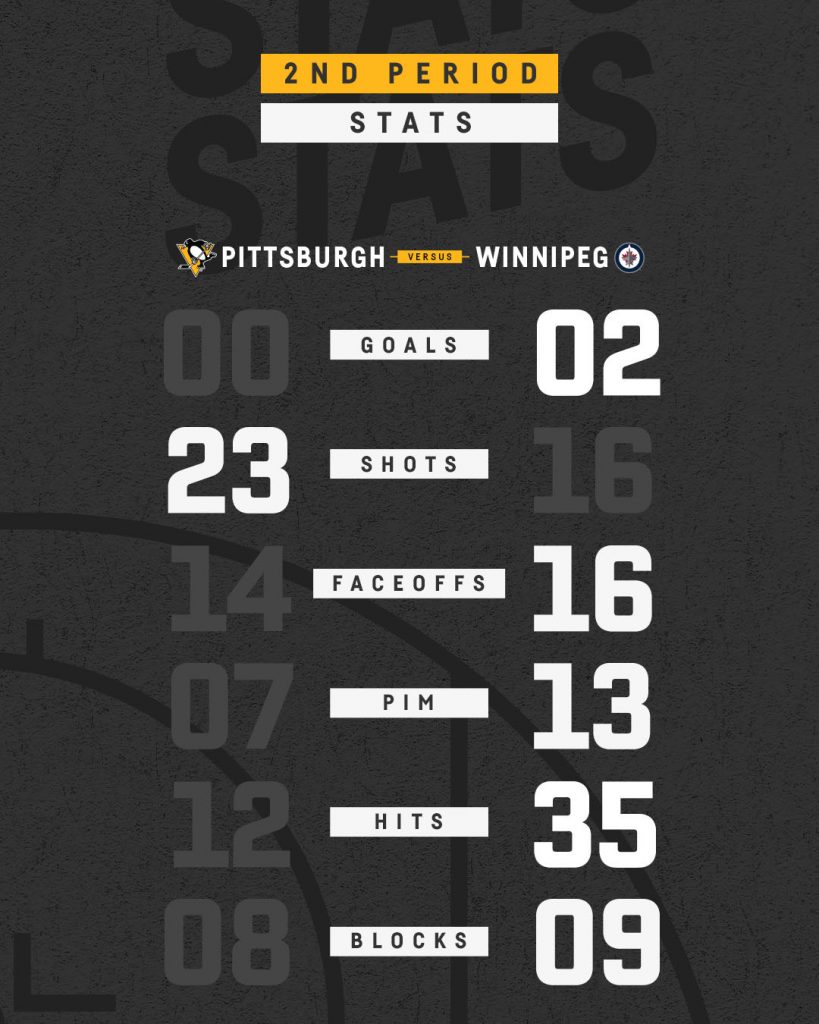 The good? Pens were only down two and they no longer had the long change to navigate. The bad? Winnipeg has yet to lose this season when leading after 40 minutes. The Pens have managed to win a couple when trailing entering the 3rd…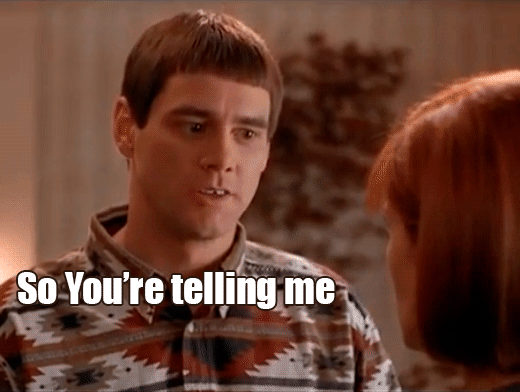 The period would open with up and down play, but the boys looked to be a little bit more interested in playing the right way. I'm thinking someone had something to say in the room during the intermission.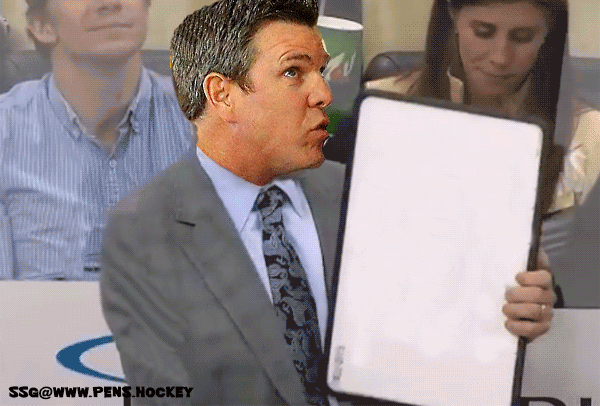 So whether it was the Pens playing better or the Jets letting off the throttle, the result was more action in the OZ and less in the DZ. That's a Good Start.
The key is stick-to-it-ive-ness. Which the Pens were doing through the first 6 minutes of the 3rd. And we were reminded of the fact that the Jets were tired. And Jarry was not.
A commercial break gave everyone a moment to rest. And then, the much hinted at reward…
Kapanen (9) from Malkin (4), Heinen (9) – 6:55 – EV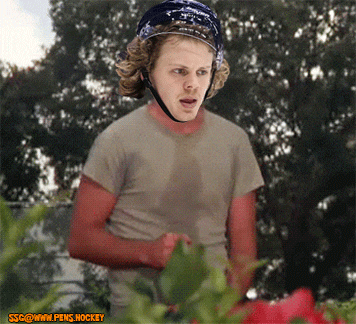 Heinen would do a great job keeping the puck in the zone (line change happening) and Geno would find it and sling it down to a waiting Kapanen who channeled his best inner commercial self and let the momentum of the shot/pass do the rest. Great stuff.
On the ensuing faceoff, Carter would do the work and the magic would keep on flowin'.
Carter (12) from nobody – 7:04 – EV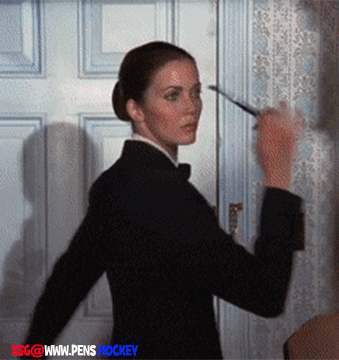 Man. HellBuick was playing GREAT the entire game up until that boneheaded play. Luckily BJC had his fill of Bud Platinum during the break and suddenly we're all square. Score goals, get babes. Babes love goals (thanks Hutz).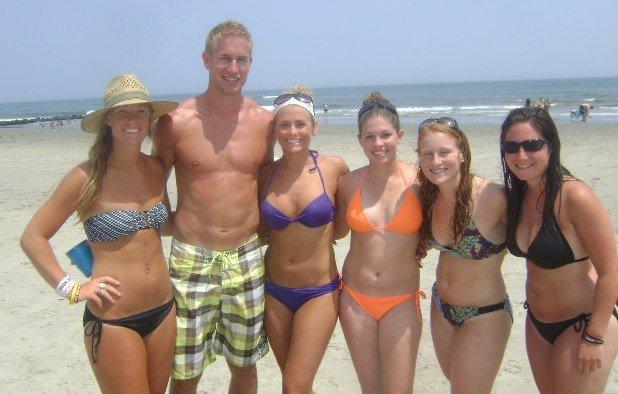 And that's what hard work will get you. Well not YOU, of course. You're a lazy blog reader with no chance with any of those bikini chicks. Besides, BJC only shares credit and accolades, NEVER babes.
Anyway, so here's where we talk about the Ballad of Ung's Pupper's Diarrhea, which I'm sure you can't wait to hear all about, because I mean who wouldn't? Plus the game was just so boring at this point, right?
I almost didn't watch today's game. Youngest Ung Doggo had an operation at the beginning of the week and her insides got all messed up as a result. As did Ung's carpets. Pretty much all of the carpets.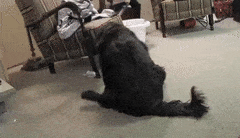 So I spent the majority of the rest of the period trying to get her feeling better and simultaneously removing her 'artwork' from my once-beige carpets. And her artwork was most assuredly winning.
Do you know what helps puppos with diarrhea? Pumpkin, which is weird. And it did help… but it's also pretty orange. And it takes a while to help. It's not like you go from power spraying out of the old five hole to suddenly solid just because of a couple of scoops of Libby's pumpkin. Thus the artwork was now a new, fun and distinctive color. Yes, the carpets will be replaced, now a bit sooner than otherwise planned.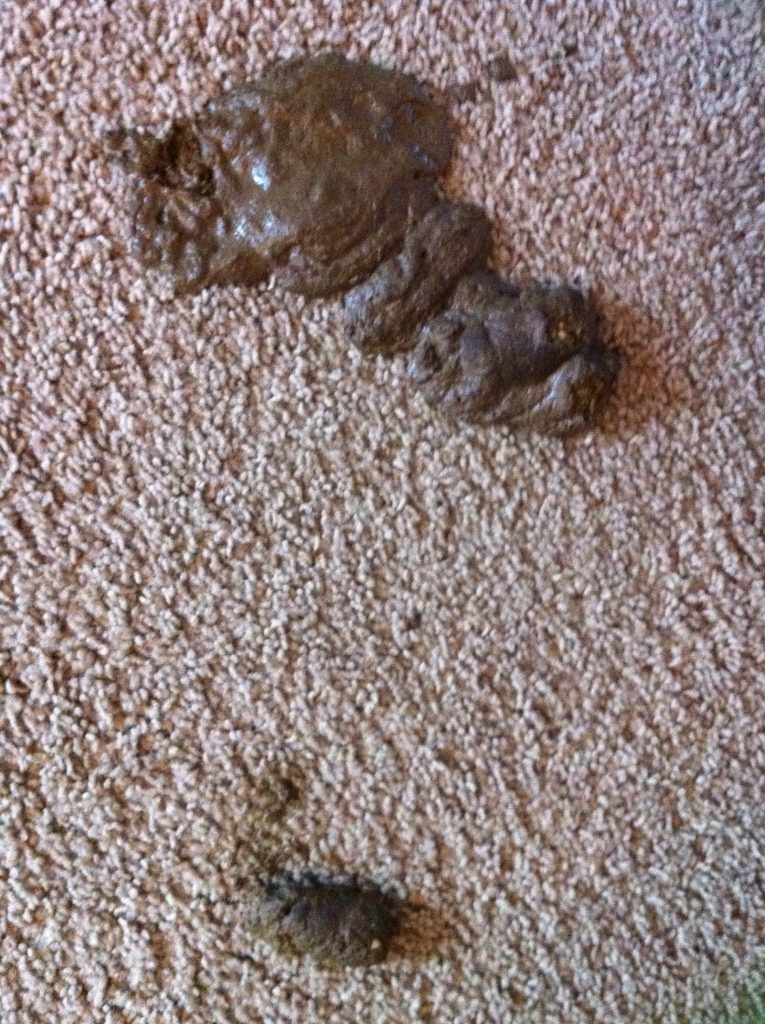 Whilst commencing with the scrubbing – and keeping an eagle eye on sick doggo looking for ANY signs of squatting – the Pens and Jets played on none-the-wiser to my predicament. But when I did look up, it seemed like more hitting and more exciting hockey, but still no goals. And on we both went.
As everyone expected, likely even you, dear reader, my diligence waned. Doggo saw her chance to produce another original (unsigned, sadly, so it won't be worth much), and a fresh round of scrubbing. Thankfully (really, though, was it?) it was in the living room so I could scrub and observe. More good shots, more better saves, and more dudes smashing into each other at high speed. If someone were to smash Ung's doggo at that speed, I guarantee an original would have made it to the wall, which thankfully didn't happen because said walls were very recently painted.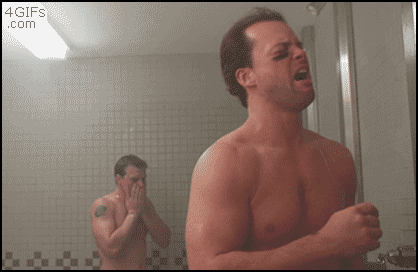 Scrub scrub scrub, and the Pens would keep shooting. Jorts too, actually, which was annoying. Would have been nice to see one go in and settle things dahn, but it wasn't to be.
At this point, doggo decided to nap, not crap, so that was a welcome development. And I could sit and watch. 2 minutes to go, still going strong, but nothing going in. Nothing at all, and it was on to free hockey.

Doggo still asleep, so time to watch the funnest 5 minutes there is. And while OT in general has become more possession-y lately, this one was all about the action. First the Jets had a great chance, but Jarry was there (oh shit, not really, it was the post). Then Tanger had a great chance, but HellBuick remembered how to goalie. Which of course led to another Jets chance and another Jarry response. Followed by yet another chance… and yet another response from Jars.
Faceoff win for the boys and lots of possession because of it. The weave was going but nothing would make it through. The Jorts would get another chance, but Jarry was too amped to mess this up now.
Another rush, another nothing. Then MathIsFun would have a glorious chance and nothing doing. Then Geno and BJC would have a chance, with some Jort sprawled in the crease and they couldn't put it through him. Shenanigans, everywhere.
30 seconds left and WeeLer would have a marvelous chance, but Jarry said NO FUCKING WAY. Wow. One last opportunity after Sully would call a timeout to get rested. Smart move because Carts would win it and Sid would get a great chance and be pushed into HellBuick in a tumbling heap, not of Sid's doing. In fact, whilst rolling around together on the ice, Sid was obviously concerned if Connor was OK, which was a very Sid thing to do, and appreciated by HellBuick.
Sid and Helly were both ok, the last minute would lead to nothing, and we'd head to the shootout. Note: Ung's Doggo continued to sleep, thankfully.

Pens are 1-4 in shootouts. Jets are 1-3. Both goalies are tits tonight, so this will be interesting…
Jake: no dice
Conner: crossbar
Sid: 87 moves and BOOOOOOM!!!!!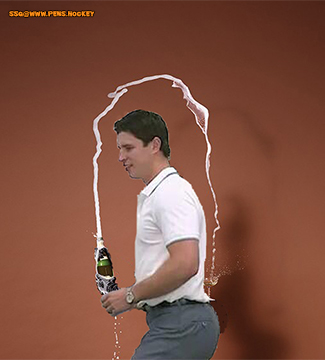 ShitFly: Jarry is VERY stretchy. Toe pick time!
Letang: Le Nope
DuBlah: MISSED
As said by someone smart in our comments, Sid just surgically removed that extra point from HellBuick's bunghole. Ya love to see it, and the streak rolls on.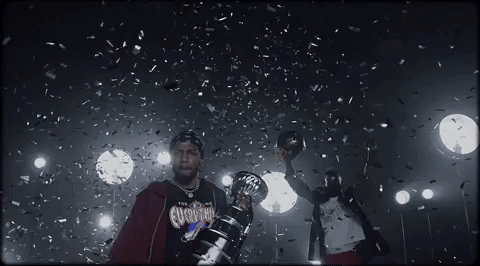 Thoughts:
Jarry is out of his gorram mind right now
Carter always seems to step up when the boys need it. That's an Intangible that Cup winning teams all have to have. Just sayin'.
Two points when trailing after 2 on the 3rd game in 4 days? Yes please.
Wins in 16 of 18 and 26-10-5 at the half way point, on pace for 52-20-10 and 114 points. Yeah, these guys might just be for real. Yet again. Fap fap fap, fapity fap!
Enjoy the day off tomorrow, and remember to think of me enjoying all my new artwork.