What's up sweet pricks and beatniks!? Good lord is it crazy how much I missed all of you! Before we get into it I want to say thank you, thank you thank you, to everyone who helped chip in during my absence by covering a gameday, a recap and everything in between. You have no idea how grateful I am for it, thanks to your help I was able to focus on my studies AND SouthSideGeno was able to go to sleep before 2 am most nights. So I just completed the third (and final) medical licensing exam, it was 9 hours long and my brain is mush. I am supplementing this mush by drinking Makers Mark and Gingerale, because by the time you are reading this I am already on the road to West for-by-God Virginia. It's my first recap in a while, and I am not going to have time to edit it in the morning so instead this thing is going to be typed out live. It is currently 7:40 PM, the television has been turned on and apparently Lady Rad was watching the news on ABC before going to her employee Christmas party, good for her staying informed on the world. Okay, NBCSN is on and it's a Bass Pro Shop commercial so let's load up Twitter and find some Bob Grove tweets.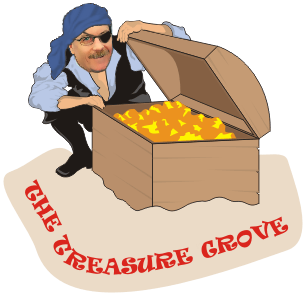 This is not a good start BOB!
This is essentially a stat about how important net-front presence is. Damn I made this drink a little strong, not complaining, though you might be by the end of this thing.
Man, I love Bob Grove digging up these stats. I think it is about time we do another Grover interview. That's enough for the Treasure Grove tonight, they are talking about something Penguin related on NBCSN. Wow, this is actually watchable without the usual morons on the screen. Discussing the comments from Dupuis, I agree with Sullivan, really irresponsible comments without being in that locker-room. Oh yay, Phil Kessel trade talk. Every media member in Pittsburgh loves to talk about the Penguins testing the waters on Phil Kessel. Look man, I log onto cargurus.com at least once a week and look at Porsches, it doesn't mean I am buying one anytime soon.
Oh snap, a "Love Actually" parody commercial, well done, too bad it's for futbol.
Good lord how much have I typed and the game hasn't even started yet? Did I mention I missed yinz? Bob Grove just added a new tweet!
Oh yeah, completely forgot about Timothy Jimothy and all that BS that happened the last time the two teams played. This might be a blood bath tonight, fun!
Hornqvist back in the lineup and Sullivan wisely doesn't mix up the top 6 chemistry at least to start the game. Man, if that third line can get going this will be a deeeeeeep team. Glad to see they didn't read our gameday plea about mixing up the defensive pairings. MMX in net tonight, I like it. They are doing an Ovechkin special right now on NBCSN so let's look at some comments on that lineup graphic. Oh crap, Mike Milbury is back on the air, well it was a good night. Anyways…
Homeboy isn't joking, he mentioned how much Letang sucks multiple times. Not sure what else to expect from a guy with a half Pens, half Vegas avatar.
HASHTAG ORIGINAL THOUGHT PROCESS ALERT
I am envisioning this man raising his fist at his phone screaming this quote in a Game of Thrones battle-scene type of yell. Instead of typing all of this out it would be fun to do a video, and a lot easier, maybe I will do that sometime soon? Can anyone bear watching my face make bad jokes??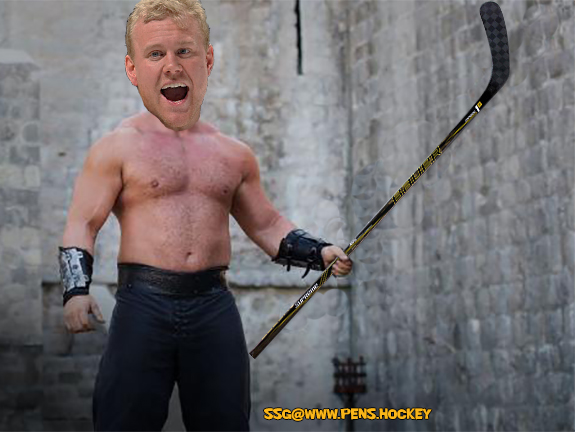 Mike EmDiks voice is coming over my speakers, it must almost be gametime. Yep they just announced it, 8:00 PM on the dot, good job NBCSN. They have Niskanen giving an in depth interview about how good Crosby and Ovechkin are, nice. Now Eddie Olcyzk (probs spelled wrong, don't care) is talking.
Best Buy commercial, stupid. Followed by a car commercial, makes me want to buy a car, not. Okay, I need a refill…brb.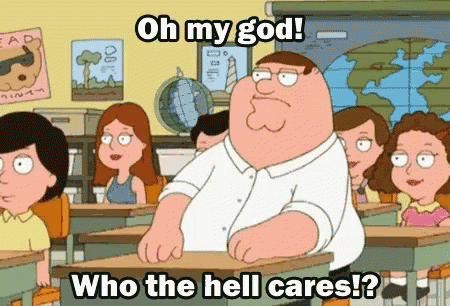 Captains Log: It is 8:11 PM, second Ginger Maker in hand. Puck drop just happened, let's roll!
NBCSN skipped the National Anthem, bunch of American hating jerks on the day we declare victory over ISIS of all days!
Wilson and Oleksiak got in a fight in the first 5 seconds, Wilson knocked out Oleksiak… solid start. First time I've seen Wilson go after someone bigger than him. Crosby and Ovechkin followed that up by yelling at each other while on the bench, 55 seconds in and this thing is already going to be nuts. Of course, this could result in the refs not knowing how to handle it and someone getting seriously hurt.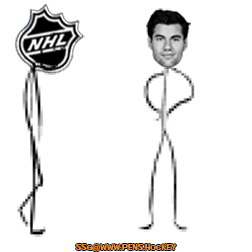 A few seconds later Sheahan had a nice shot on net, it didn't go in because it was from Sheahan. Ovechkin and Letang were going at each other constantly in the first few shifts, if you ask me it looks like the Penguins are doing what other teams have done for years, trying to get under the Caps skin and get them to take penalties. Both would eventually go off for roughing and we are heading to some 4 on 4 hockey.
Wow booing Crosby, original.
Jack Johnson got caught pinching during the 4v4 but Marcus Pettersson bailed him out with a nice play on the ensuing 2 on 1, but that shouldn't discount how well the pairing has played…
Captains Log: 8:24 PM, commercials are stupid.
Someone hooked Brassard behind the net so the Pens would get a powerplay. Obviously, he hasn't watched any Penguins video if he thinks Brassard is dangerous behind the net (also: anywhere). To the powerplay we went (trying to type in the past tense during the present is tricky).
The first unit was about as useful as an air guitar for a guy with no arms, the second unit wasn't much better and back to 5v5 we went.
I know Emrick has a loyal following, and I'm sure he is a super swell guy to get a coffee with at Denny's, but I just cannot stand him jabbering on with Pierre about anything that isn't play-by-play hockey.
The Caps got a 4 on 2 rush that resulted in a wide shoot and turned into a Kessel-Malkin 2 on 1. Kessel set up Geno nicely but Holtby made a stellar toe save. Not even thirty seconds later Murray made his best pair of saves in the period.
I think the Caps have a defender named Steven Seagal. As I was rewarding myself for that joke the Caps took another penalty and the Pens were getting their second powerplay opportunity of the period. The Penguins are obviously honoring the Steelers finally beating the Patriots again by going back to their 2011 powerplay style of make pretty passes with zero shots. The second unit didn't do anything of note either and we once again returned to 5v5 with 3:30 left in the period.
The Caps got a great look on goal when Jack Johnson decided to pass a puck to a Cap in the middle of the defensive zone instead of clearing it up the boards, luckily Murray was there to make the save. A few more shots for both teams and that would do it for the first. Scoreless after one.
If this recap is tough to read, or if it completely sucks, just remember that you aren't the one driving to West Virginia today and then to Georgia on Sunday.

Captains log: 9:05 PM, third drink is on the table, puck was just dropped to start the period. NBCSN continued to suck in the intermission, I really hope another company gets the TV rights soon. Not even 50 seconds in a puck goes 30 feet into the air and Rust gets called for holding Ovechkin just seconds after Ovechkin got away with a shaft to the face of Letang. The Caps were getting a powerplay 48 seconds into the period, but someone forgot to tell the Penguins as Riley Sheahan and Olli Maatta got three shorthanded chances immediately that Holtby had to stand tall for. The Penguins played the rest of the penalty kill with an aggressive blue line hold and it took the Capitals a minute before they could even get into the zone. The rest was killed off easily by the Pens as the Caps only managed a shot. As soon as the penalty ended Pettersson got called for high-sticking and the Caps were going back to the powerplay.
The Capitals were once again met with a blue line stance by the Penguins penalty killers, once they finally got it in the zone the Pens did a great job setting up so that the cross-ice feeds to Ovechkin and Kuznetsov weren't there. Kuznetsov got the best look of the advantage that Murray stopped with his………… glove.
Following the kill, the Caps got three top-notch chances but Murray was there again. Seven minutes into the game Guentzel loses the puck thanks to some zebra interference and the Caps turn a 2 on 1 with Wilson and Eller into the first goal of the game.
No that isn't Jack Johnson trailing a 2 on 1, just kidding it totally is Jack Johnson trailing a 2 on 1.
Shortly after the goal the Penguins were heading to the powerplay after Kempny tripped Guentzel following a nice pass by Crosby. The Pens would set up shop, the crowd was booing Crosby, who apparently used two Stanley Cups rings to fill his ears and block the noise before slapping his third ring around his dick to hammer home another goal against the Caps.
SIDNEY CROSBY (16) Assisted by MALKIN (26) & LETANG (20) @ 9:15 PPG
Tons of credit goes to the Pens powerplay for moving the puck around so much that the Caps defense looks the way it does at the beginning of the gif. When they are moving the puck that way Crosby has time to sneak to the goal line and the defenders lose him. It amazes me, but he continues to find ways to get lost on the ice.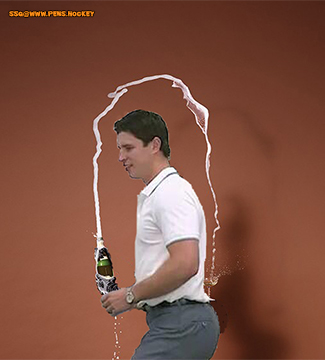 Ovechkin continued going after Letang, it resulted in Letang trying to score a goal which resulted in Guentzel taking a penalty against Oshie. Full Stop, the Capitals use the Budlight "Dilly Dilly" to announce a powerplay opportunity, why do you make it so easy to hate you?
Unlike the first two kills the Capitals were able to set up shop during this chance, Ovechkin had multiple looks in the first minute but was stopped by Murray on one and the glass ten feet wide on the other. Following his miss the Pens got a great look shorthanded but Cullen just missed. The Caps would struggle to get anything else going and as the penalty expired the Pens would get a couple chances when a Sheahan breakaway and the rebound that followed were both stopped by Holtby.
After the five minute commercial break things went completely nuts. It started with Tom Wilson tricking Caps fans into thinking he scored, which is usually what Tom Wilson does. Two seconds later the Pens nearly scored on Holtby. Two seconds later Ovechkin had a wide-open cage but missed by a drunken mile. Three heart attacks in 6 seconds is good, right?
It appeared that the period was going to end tied, that was until the Penguins decided to play some dirty hockey. After a Crosby faceoff win followed by a nifty kick pass along the boards Guentzel drove from behind the net to the crease to get a shot off, as chaos developed it Mister Rusty Ballz there to finish it.
BRYAN RUST (7) Assisted by CROSBY (16) & GUENTZEL (22) @ 18:58
In what felt like a playoff hockey style period, this was the perfect playoff hockey goal. More of this please.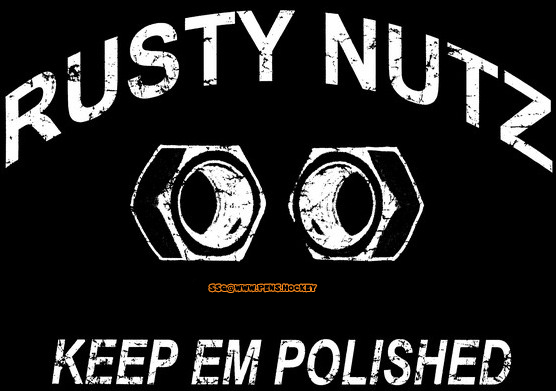 The period would conclude with Letang apparently taking a penalty but nobody actually saw it so it was changed to Dumoulin.
Captains log: 4th drink made, probably my last… damn that drive. It is 10:00 and commercials are on. I am currently pissed because nhl.com can't decide who scored the Penguins second goal so I'm getting behind.
The Caps would start the period with two full minutes of powerplay time, Bryan Rust made some incredible blocks and the Pens killed off another one. A big issue I have with NBCSN is they slob on the knob of the Caps PP but then just shut up without giving any credit to the PK when they successfully kill four in a row. Anyways I drunkenly digress, 18 minutes remained in regulation when the penalty concluded.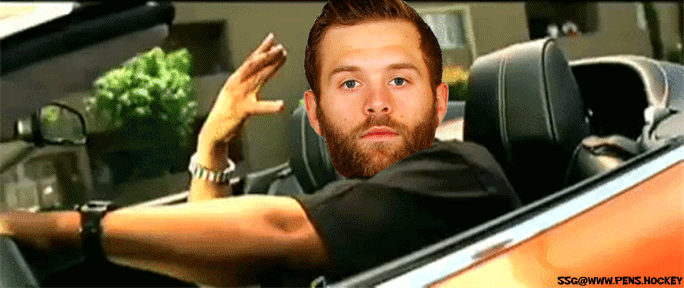 With 16:28 left in the period Eddie O said "outstanding effort by the Pens penalty killers tonight" so I look like an idiot, but at least I can admit it unlike Kingerski defending Johnson.
Todd Reirden looks like the EAsports generic rendition of a coach. Matt Niskanen took a penalty four minutes in and the Pens powerplay was back on the ice for the fourth time of the night. One minute into the penalty Tom Wilson stole the puck from Kessel and Kessel retaliated by tripping Wilson taking us to 4v4 for a minute.
The Caps had a great chance on the 4v4 but Brian Dumoulin makes what is probably his 1000th Norris caliber defensive play of the year by lifting the stick of a Capital. As the Caps got the powerplay Kuznetsov took a shot that snuck through Murray and somehow rolled to the post and stayed out long enough for Riley Sheahan to clear out of danger. That would be the only attempt the Caps would get on their fifth failed powerplay opportunity, and what a close attempt it was….whew.
We returned to 5v5 hockey with a little over 12 minutes left and Oshie had a look in front but missed it wide, it's cute how excited Caps fans are these days, I remember my first beer.
Update: I needed this commercial break as much as the players did.
It's 10:18 PM and we are back at it with 11:38 left, my dog is asking to go outside… 11 years with me and she doesn't know how to ask during commercial breaks? Unreal.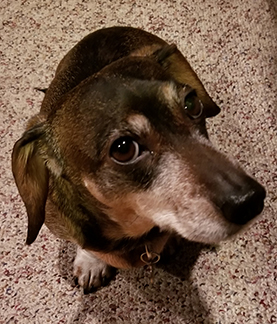 The Pens get a quick 2 on 1 with Crosby and Guentzel, Crosby seemed to lose control at the last second and Kempny was able to stop the chance. A few seconds later Ovechkin laid out Malkin which resulted in a Caps 2 on 1 that was played nicely by Maatta and Murray. After some back and forth we were heading to another commercial break with 8 minutes left. I took my dog out during this commercial break, I'm not that mean of a person, though had there not been another whistle….
For the second time in the period a shot snuck through Matt Murray and this time it was Marcus Pettersson making an unbelievable effort to dive and keep the puck out of the goal.
What a fucking play by the man made better by Jack Johnson. PGHHKYNOW is probably writing a story about how Johnson told Pettersson to dive for this puck. Following that save by Pettersson we went to another commercial break and apparently Timothy Jimothy left the ice with an injury. That dude leads the league in leaving the ice for potential injuries only to return later, also known as being a pussy.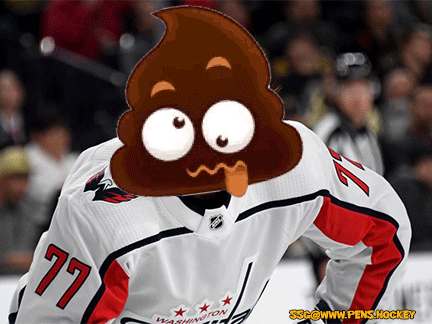 The Capitals started really tilting the ice and the Penguins buckled down defensively. Kuznetsov took some liberties on Brian Dumoulin in a scrum so Dumoulin returned the favor to Tom Wilson, some idiots known as Cap fans booed but what goes around comes around. With 2:03 remaining the Caps pulled Holtby during an offensive zone faceoff.
With the extra attacker on Sullivan put out Letang ad Dumoulin for their 60th minutes of the night. With 69 seconds left Ovechkin got an open look and Murray made a #NICE save. Murray made another save on Ovechkin with 43 seconds left and it wasn't until there was just 31 seconds remaining that the Pens would finally get the puck out of the zone. With 17.8 seconds to go Letang had no choice but to ice the puck, and if you were watching please do some extra pushups today because you lost three years of your life. The remaining 17 seconds were grab your balls and hang on hockey and the Penguins held on with Kris Letang staying on the ice for the final 2:03. The buzzer would sound and the Penguins were walking away with the
DEUCE BABYYYYYYYYYYY
---
THOUGHTS:
KRIS LETANG. 32 minutes against one of the best offensive teams in the league. Letang finishes with an all situation (this includes shorthanded time, including the 6 on 5) with a 50% Corsi For. He was a stunning 53.33% at 5v5. Ovechkin put a number of hard hits on Letang, and Letang stayed focused and turned out an incredible game. Yinz can bash him all you want, but $50 says Kris Letang is a Norris finalist this year if he plays >70 games.
Speaking of Stunning, Sidney Crosby with a 60% Corsi For at 5v5, as he absolutely put on a show for those booing him.
Matt Murray, despite the two that squeaked through him, had a stellar game. He has now made a nice 69 stops on 73 shots in his first two games back from injury
With Oleksiak only playing 9 seconds the defensive pairings were all whacked out. It's times like this that you see defenders put up stats that truly tell you who they are. For example, a defender such as Olli Maatta (lives in the 42-46 Corsi range) is expected to perform in that same range when thrust into any situation. An elite player (such as Letang) is expected to remain above 50% in any situation. A player clinging to others would fall like a brick. Here are the Pens defenders Corsi For % at 5v5 along with their time on ice:
Olli Maatta: 5v5 TOI: 12:04 CF% 56.00 (I see you Olli!!!)
Kris Letang: 5v5 TOI: 22:21 CF% 53.33
Brian Dumoulin: 5v5 TOI: 18:21 CF% 44.44
Marcus Pettersson: 5v5 TOI: 12:07 CF% 35.71
Jack Johnson: 5v5 TOI: 14:13 CF% 35.29
A tradition that will never get old, suck it bitches:
GAMEDAY 35: Where the Wild Things Are
Following the intensity that happened in Washington the Penguins boarded up their team plane and flew home to prepare to take on once Capital couch SauceFace and the Wild. Minnesota is one of those teams that I completely forget exists until the Penguins play them twice a year. If memory serves, they play a lot like the New Jersey Devils used to play before Shero got there. The Wild are currently in a similar overall situation as the Penguins with a record of 17-14-2, however they are just 3-7 in their last ten including losing two in a row. They do have the benefit of not playing last night against a rival at least.
Minnesota is paced by Zach Parise's 15 goals and Mikael Granlund's 33 points, and currently have two other players (Eric Staal and Matt Dumba) with double-digit goal totals for the year. The most impressive of that group is young defensman Matt Dumba, who coming into tonight's game has 12 goals in 32 games. Dumba was the 7th selection in the 2012 NHL entry draft by the Wild, the same draft that had the Penguins take Derick Pouliot with the next pick and Olli Maatta with the 22nd. Jacob Trouba and Filip Forsberg were on the table when Shero selected Pouliot… To bring it back full circle, the first round of that draft was concluded when the Los Angeles Kings selected Tanner Pearson at #30 overall.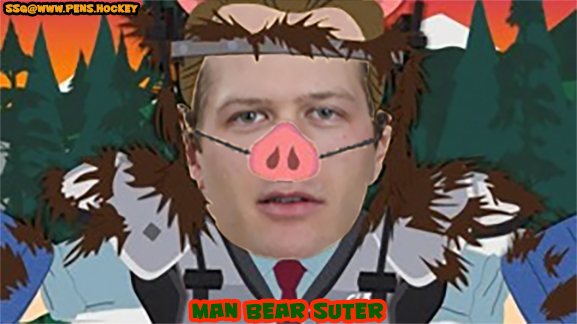 For the last several years the Wild have been as good as their goaltender, Devan Dubnyk. When he plays lights out the team makes the playoffs, when he doesn't they don't. They are another one of those teams that continues to either slide into a wild card spot or just miss which leaves them missing out on both high priced free agents as well as good draft picks. So far this year Dubnyk has posted a 12-11-2 record with a 2.64 GAA and a .911 save percentage.
So how do the Wild look so far this year?
Offensively they keep it to the outside which can only help a Penguins defense that has had issues keeping teams to the outside. Defensively however, they lock down the middle of the ice and force teams to take shots from the point as you can see in the heat map. This is why games against the Wild suck as we watch point shots get blocked time and time again. The good news is if the Penguins get an early lead this strategy goes to hell.
My assumption is Oleksiak will not play tonight which leaves either Riikola or Ruhwedel, and considering the success of the Finnish pairing my money is on Riikola. The aforementioned Dumba is apparently out with an injury so we will not get a look at his talents tonight, instead we get reminded that Eric Fehr is still in the league.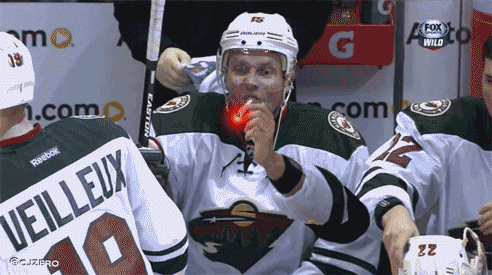 I don't see many changes for the Penguins to make unless Sullivan wants to move Guentzel to the third line, put Rust on the Sids left and Hornqvist on the right. Other than that I'm not sure the starting lineup from last night gets tweaked too much.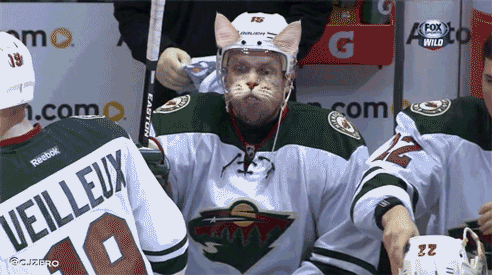 Following an emotional win and an exhausting one for the defense I don't expect much from this game, which means it will probably be a dominating performance. This would be a perfect time for a player like Derick Brassard to step up and contribute along with some outstanding defense by those not named Dumoulin and Letang.


Loading ...