Every team has one. Some have more than one. Philadelphia generally has at least 12. The dirty hitter. The pest. The yapper. The ass-grabber. Sometimes it's to get the other team off their game, but generally, these people are just assholes, through and through. Maybe their Dads beat them as children. Perhaps their older siblings made them eat dog shit sandwiches. Or maybe they were exposed that ONE time they tried on women's stockings because their friend said they 'felt really nice' and 'of course I won't take any pictures' dammit I hate thinking about 8th grade…
But who is the worst? How do we measure sheer shittiness? Is it suspensions? Fines? Missed penalties? Where to start?
Well you start with a list. Who's the worst, most hated person in the NHL?
Our opening list:
Tom Wilson was selected the most, but he's only been suspended 2 times (WTF????), 3 Capitals made the cut, 2 coaches and the Ghost of Chris Neil, courtesy of The Czar. I started calculating suspensions and fines, but that just pissed me off because so many of these people didn't get into enough trouble. Plus, this is already going to be a long-ass post.
I threw out a few right off the top. The only problem with Brendan Gallagher, as far as I could determine, is that he's a Canadien. And our 'guest' voter hates them. OK, maybe he's a little douchey to look at…
…but he doesn't make the cut for me, sorry. Shit, he's never even been fined. Also not making the final list are Dustin Brown, Chris Neil and coach Peter Lavytoilette. I have to draw a damn line somewhere, kids, or this post will never end.
The remaining contestants will be loosely judged on 3 categories:
General douchiness
Cheap shot rank
Pens-specific hatred
And now, in no particular order, The List!!!
---
Zac Rinaldo
Douchiness: Extreme
Cheap shot rank: 15/16
Pens-specific hatred: 2
This is the best line about him and tells you all you need to know:
Rinaldo made his NHL debut on April 22, 2011, in Game 5 of the first round of the 2011 Stanley Cup Playoffs against the Buffalo Sabres despite having more suspensions (4) than goals scored (3) for the Phantoms in the 2010-11 season
Wow. What a perfect Flyer. He's also the only person on the list to get suspended while he was already suspended:
On March 4, 2016, after being sent down to the Providence Bruins of the AHL and while technically still serving his NHL suspension, Rinaldo again faced suspension for an incident in a game against the Bridgeport Sound Tigers, his first game after being demoted. Rinaldo received a match penalty for intent to injure for a hit delivered to Bridgeport defenceman Kane Lafranchise. Rinaldo was suspended from the AHL indefinitely.[6] The AHL later announced that Rinaldo would be suspended for five games for a hit targeting the head.
Flyer. Bruin. Coyote. Douchebag. Granted. But why should WE hate him, specifically, you ask?
That one got him 8 games, but more importantly, it re-scrambled the brains, and likely the neck, of our would-be Norris caliber defender. Dammit. Now he's at the top of MY list.
His douchiness quotient is literally incalculable, so I'll just set it at 'Extreme'. He's a dirty hitter who has more suspensions than goals. This man is definitely in the Top 5 for Worst of the Worst.
---
Tom Wilson
Douchiness: Very, very high
Cheap shot rank: 12/16
Pens-specific hatred: 3
As the leader in the clubhouse with user requests (4), I figured there'd be tons of suspensions and fines. But it turns out that both of his suspensions, beginning with one in this preseason, have occurred in 2017.
So that means that he 'toes the line', which is insane when you look at some of the shit he's done:
Luckily, we have Geno Machino:
He also fights a lot and isn't bad at it. Unless it's against the Reaver:
So yeah, he sucks. Who's next? Glad you asked…
---
Scott Hartnell
Douchiness: Moonshine swilling clown
Cheap shot rank: 7/16
Pens-specific hatred: 4
Where to begin with this guy? He's been a thorn in the Pens side from Philthy to Cumblowus to Gashville. The combination of general peskiness and, for a little while at least, ability to play, made him particularly maddening to watch personally.
"Highlights":
"Suck it up" says Don Cherry. Uh, OK, but some demented carrot-topped frkbag just tried to turn my finger into steak tar-tar… and I should suck it up? WTF?
Also:
Hartnell is only tough when there are other people to help him. What a choad. Glad he left the conference and is now irrelevant.
Moving on to another Flyer…
---
Radko Gudas
Douchiness: Eastern European, so, standard
Cheap shot rank: 13/16
Pens-specific hatred: 5
First, and most importantly, a teammate banged this guy's sister. Yes, you read that right. Repeatedly. Like, until a baby happened. Really? Is Eastern Europe that bad that you don't destroy a guy for impregnating your sister in the states? Woof. I guess it's standard stuff over there. Anyway, here's his most recent atrocity:
Uh, are you frking kidding me? I've done that same motion with a hatchet in my hand while making kindling, and/or murdering little people. (you don't need to follow thru because they die quicker… or something) But wow. Was that a flashback to his carny days or something?
Whatever, at least he got his just desserts:
Karma, anyone? That is some sweet, sweet chin music.
OK, who's next?
---
Marc Staal

Douchiness: Staal-level
Cheap shot rank: 10/16
Pens-specific hatred: 6
OK, we get it – you're a farm boy. Great. Since you were a sod farmer and didn't have any sheep to violate, I'll just assume you worked over the neighbors who were too slow or had 'special needs' or something. Why so harsh? Oh, I don't know…
Surely he wouldn't try something like that again, right?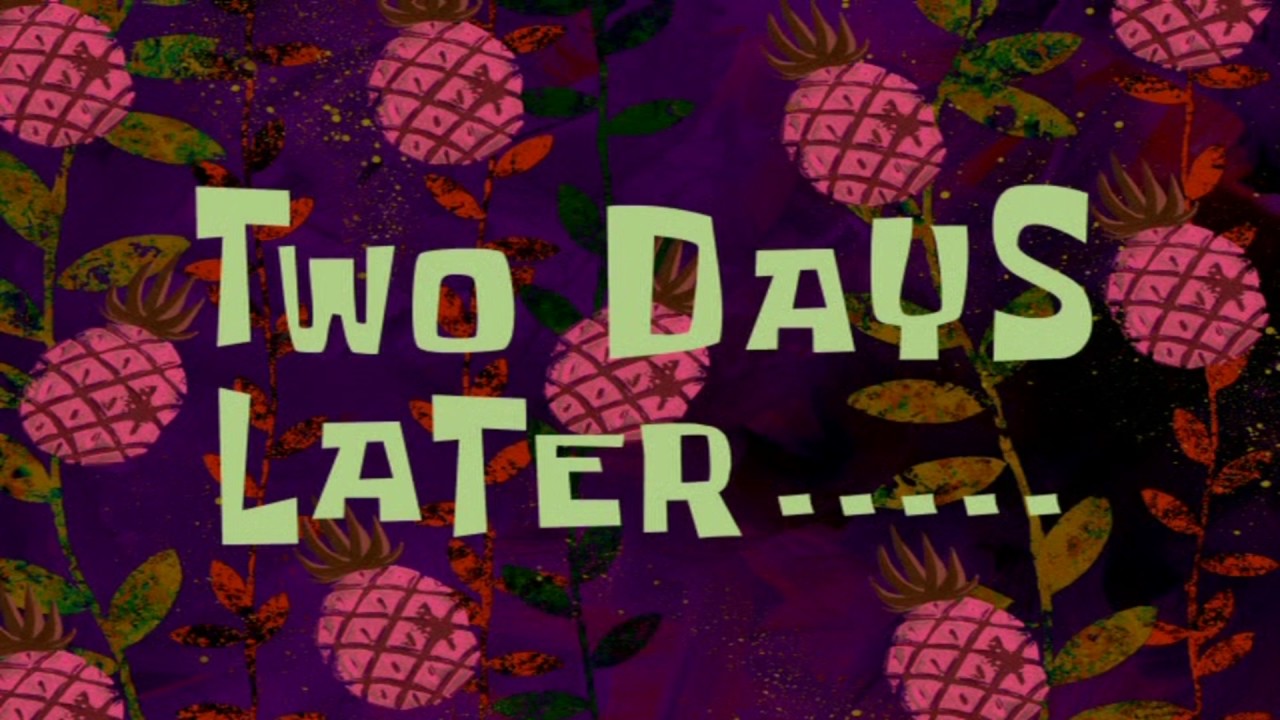 And, to complete the trifecta:
Curious that Staal seems to save his 'best work' for Sid. Uh, thanks? A worthy person for our list, indeed.
OK, bring in the next piece of shit!
---
Alex Ovechkin
Douchiness: ***runtime error: douche overflow***
Cheap shot rank: 1/16
Pens-specific hatred: 2
As the appointed evil nemesis to Sid's good boy 'face of the NHL' image, Ovechkin has been found… wanting. He must know this, too, because even though he can light up most teams on the scoreboards just about anytime in Round 2 or earlier, he instead can be found dishing out some of the dirtier hits in the game, and for a long time. Let's go to the video-tape, Howard!
Towards the end of the video, one of the commentators says, "well that's the way Ovechkin plays." Exactly. He's a piece of garbage and plays like a piece of garbage. I can't wait until Sid passes him in points. On that day Ovie will die a little inside, knowing that from that point forward, until the end of time, he will never, ever, ever be as good as he was on the day before he was passed. And an angel will get its wings.
NEXT!!!
---
Jaromir Jagr
Wait, what? How did this guy make the list? The hair? The gambling? I can't find a single instance of a bad hit. I mean, I know he's made lots of people cry, but that's because he was embarrassing them on the ice. Off the ice, he is known to be quite the gambler and cocksman, but that hardly qualifies him for hatred in my book. And this is my book, at least today.
Maybe the person who selected Jagr did it ironically? Hipsters do stuff like that all the time, from what I'm told, so it'd be technically possible.
More likely, the person who chose Jagr is part of the Bitter Past people who think he abandoned the Penguins when he went through the whole 'dying alive' phase. (BTW, the guy who captured that quote has tried for years to tell people that it was taken out of context, but whatever.) Or that he was a jerk when he came back state-side and flirted with the Pens before signing with Philthy. OK, so that one bothered me a little bit, but there was so much BS out there, so much 'he said, he said' with Jagr's agent and the press and whatever, but not much from the man himself.
Here's the stance on Jagr: he is currently in the Top 4 Penguins ever to have played… and he's also already 2nd on the all time list in the NHL in games and points. Jagr is a fucking hero and will have his number retired the moment he retires for good from the league. Mario loves him and that should be good enough for the rest of us.
I salute Jagr – always have, always will.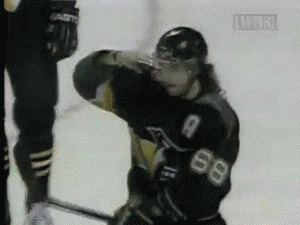 Back to the list. This time, with a true, honest to goodness, piece of shit.
---
Brandon Dubinsky
Douchiness: Level 80 – Douche King
Cheap shot rank: 8/16
Pens-specific hatred: 1
You don't have to look far or hard for reasons to hate this vile piece of garbage. There are more hits on Youtube than times that y'all have banged my mom. Honestly, he's a category of hatred unto himself. So let's just begin with the most well known atrocity.
(check out Johnston's outrage at the 1:16 mark for extra fun…)
The thing that makes this festering pile of monkey shit more than just a douchebag is the way he looks down at Sid after his second cross-check, this one being whilst Sid is turtled on the ice in obvious pain. Breaking the stick and then just staring with pure hatred. Why all the hatred? That's easy – Sid has more skill, class and charm in his pinkie than Dumbshitsky could ever hope to possess. But it's personal with this putrid heap of bat guano – he genuinely wants Sid to suffer. And he has for a while now:
Damn thing won't copy in right, but it even features Queenie and The Sod Farmer's Daughter, er, Son in the clip.
Here's Douchefucksky complaining about Sid:
Yeah, Sid took the guy down. Dirty play. I guarantee he had 5 times as many against him. Does that excuse it? Maybe. Fuck it, yeah, it does. Sometimes you have to give it back to people. But the gall of this ball of dried up himpaste in your mom's bellybutton calling SID dirty is astounding to me.
Brandouche Fuckbuttsky is currently MIA, by the way, having some sort of personal crisis that likely involves gambling and prostitutes. Whilst we at VVVVV.pens.hockey generally wish no ill-will upon any of God's creatures, we'll make an exception for this doggyknogging douchenoggin shit-eating fuckstick.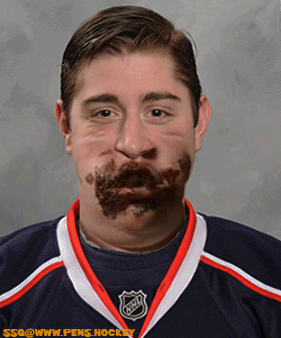 FUUUUUUUUUUUUUUUUUUUUUUUUUU I hate this guy.
***update: He is apparently back to 'competing' for the BlowJobKids, though I just watched the Pen dismantle them the other day and don't recall seeing him out there but whatever***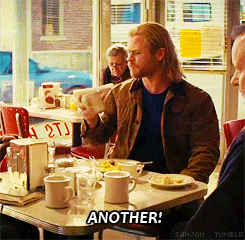 ---
Corey Perry
Douchiness: West Coast Douchey
Cheap shot rank: 1/16
Pens-specific hatred: meh
When I started doing research for this choad, I found myself hating him more and more. But it was when I found myself agreeing with Jeremy "OMG I'm such a douche it's astonishing" Roenick, that things were getting out of control. This guy is good. He's also ugly, dirty and petty. Here are some snippets:
Making Roy lose his mind is easy enough to do, and likely fun, but watch the other petty shit he pulls here:
He's even a world-wide asshole:
He's so bad even Rob Blake had to suspend him:
Thankfully, when you fill up one side of the ledger too full, the Hockey Gods see to it that you receive a taste of your own medicine. But not, because this was clean:
Not a Dustin Brown fan for any other play than this one.
Congratulations, Corey – you're the doucheist douche West of the Mississippi, at least so far…
---
TJ Oshie
Douchiness: "Still getting drinks on that one game where he scored on 14 shoot-out attempts" Douchey
Cheap shot rank: 9/16
Pens-specific hatred: WAY up there
Frankly, there's not a lot of footage I could find on his douchiness. But we all know this one, since it was so recent:
Washington's T. J. Oshie fined $5,000 for cross-checking Pittsburgh's Kris Letang last night. #Pens #CapsPens pic.twitter.com/ru9xKB7owm

— Chase Williams WPXI (@chasepwilliams) February 3, 2018
He actually complained about getting fined for this:
Oshie was not a fan of the fine. Here are his full comments, via Tarik El-Bashir of NBC Sports Washington (Video Here).

"I agree it's a penalty," said Oshie. "But I don't look down and target — first of all I don't hit his head. So I don't know what replay or secret camera they have. I saw the replays they sent me and for once the announcers got it right, I got him in the neck, but it's just hard to figure out what you're going to get fined and suspended for and what you're not."

He continued by talking about a recent incident involving him being on the receiving end of a late hit that left him concussed.

Again, via NBC Sports Washington

"I don't want to get my emotions to much into it. I got a concussion a little over a month ago after I got hit. I don't know what the norm is, you get like .8 seconds or something, I got hit close to four seconds after I had the puck. Not only that I got a concussion on the play and I was out. So I figured George [Parros] is old school and Thornton fought, which I think is respectable so I figured that was the reason there was no suspension or fine. Then last night Letang got two free shots at my face, one sucker punch, I dropped the gloves, apparently he didn't want to then he got another one once the ref came in. So it is just a little frustrating. Nothing I can do about it now. Pay the fine, I said my two cents. Hopefully it changes or we figure out a way to get some consistency. It seems like it really depends on who the hitter is, how many games they played, who they play for."
Secret camera? Honestly? So he's either lying or he's stupid. I'll go with him being a stupid liar.
Why else do we hate him? First, you look at him. Just really look him in the eyes. THAT is the face of an asshole. Sure he gives to charities and signs shit for kids, but that's mandatory at this point. Besides, he once broke Glass Beau:
OK, so who hasn't, but still – that's boarding… I mean kind of. Well, if you look at the rule, maybe not… fucking whatever, he is LITERALLY a cry-baby:
"How am I going to give hannies now?" he's obviously thinking. Good. Fuck him.
NEXT!!!
---
Nazim Kadri
Douchiness: Not even Phil likes him, so you judge
Cheap shot rank: 4/16
Pens-specific hatred: mostly meh, but he's Muslim, so yinzers gonna yinz…
Honestly, I didn't know much about this douche when I started. But wow, he does have a reputation. He's been suspended 3 times by the league for 11 games, all involving head shots. Once even the Maple Laughs suspended him for being late to practice.  And he's had to folk over some serious loot. Here are some highlights:
Not too obvious or anything…
…anyone else seeing a pattern?
Ah yup, that's a pattern. Wow. So maybe Backstrom is an asshole – hard to tell with goalies. And Matt Fraser… hmmm. 4th liners general are jobbers, so 50/50 that he's an asshole too. But Daniel Sedin? He's one half of the nicest guy on the ice when the Canucks are playing. Maybe a little yappy, but he sure isn't a cheap guy. And Kadri just buries him, even while up 3 goals. This guy missed his calling as the 3rd guy in during a WWE match with a blindsider for the TKO.
OK, who's next?
---
Brad Marchand
Douchiness: Only Boston likes him, and they are all terrible people
Cheap shot rank: 1, 2 & 3/16
Pens-specific hatred: Oh yeah, he's garbage
This vomit inducing shit fuck of a person was the whole reason I decided to create this post. He is such an awful piece of trash that there are THOUSANDS of videos on youtube documenting his ass-fuckery.
The thing that makes this part hard is demonstrating exactly how terrible of a person he is in the fewest number of words. That's a tall task. Best to let the videos do the talking:
I'm pretty sure none of those were amongst his SIX SUSPENSIONS. Shit, he only got a $2500 fine for that slewfoot on Niskanen! 16 games total and shit tons of fines. And honestly he should have had more. Here's some more fun clips:
"Did that look like a slew-foot to you, Jack?" I didn't hear Jack's answer, but I know mine. Yes. Yes it did. That one WAS deemed suspension worthy, likely because it was the 427th time he's slew footed someone. Enough times that he is an honorary Cobra Kai:
"That's a ratty play" Ah, yup. Any/all of them are. Sure I'm repeating things, but that's just because they deserve to be seen more. This guy is a legitimately terrible person.
And I haven't even gotten to his diving yet! I heard he almost qualified for the London 2012 games but they wouldn't allow rat hair in the pool. Lucky for you, pens.hockey were able to obtain some of his qualifying footage. Roll the tape!
You can see why he almost made the team. It's a real shame, too, because generally the Bruins aren't real busy after mid-April and he would have had more time to practice. Ah well.
Honestly, a guy this skilled really should know better. In fact, some say that he IS getting better. That his dirty play has subsided. After all, he has been a key ingredient on one of the best lines in hockey for a while now. Maybe they're right. Let's see what Neckbrace Johanson has to say:
January. Of this season. Suspended 5 games which, while finally a substantial number, still was too short for such a bush league play.
And the NHL could have really hit home on this one, too, because this happened just before the All Star Game. One that Marchand was selected to. Could have shown everyone that being suspended also meant that you didn't get to have a fun recess weekend and maybe even extra money. Could have said, 'You aren't an All Star when you play like that.' I mean, that could have been a powerful statement. I'm sure you all know what happened next…
Just as you all, I was not surprised. Disgusted, but not even a little bit surprised. And that tells you all you need to know about the NHL right now.
Ugh… dammit, getting upset… gotta get the Tums… please move on to the next one.
---
John Tortorella
OK, so that caption came with that picture. I should have known it was recent thanks to the yinzer in the latest Stadium Series jersey (I didn't know brendan could grow facial hair like that…), but to me it epitomizes 'Torts' douchery. Any/every bad thing that happens in a game that doesn't go his way is ridiculous and likely due because the other team whines. He LOVES to whine about whining, specifically:
https://youtu.be/SU7ImcOYqOk
And here's another beaut – this one AFTER Dubinsky was suspended for the Crosby cross-check:
"You know what? It is, what it is. We're not going to whine here. Pittsburgh can whine. Pittsburgh whines enough for the whole league, so there's no room for any other team to whine. We'll just go about our business. We missed him. But you can't get involved in what happened in those types of situations."
And this came immediately after he whined because Dubinsky was unavailable for the game because '…All the things you need to do against a club like this (St. Louis), Dubi brings that'. So not only does he whine about whiners, while claiming that he isn't going to whine, he is dumb enough to think that Dubinsky is anything other than a big steaming pile of shit. Scroll up if you need another reminder.
But yeah, he's a great coach all right. Look at all the greatness he has left in his wake. Sure, he won the Cup in Tampa… then it was on to the Rangers where he turned them into an also ran. Once they tired of his bullshit, he tried to make a go of it in Vancouver. Hmmm… not quite. And he has finally settled in the hockey hotbed of Columbus. Woof. No wonder he whines so much. He just needs a hug…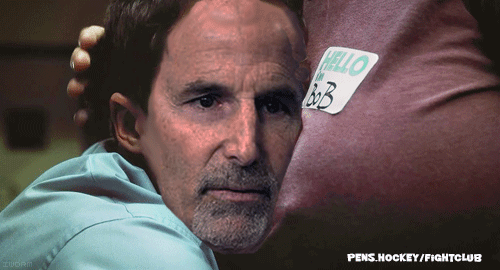 Astonishingly, Sullivan is friends with this guy, though I have no idea how he does it. He assistant coached for him in Tampa, Vancouver and New York before likely realizing that Johnny boy just didn't have it anymore. "John, you and I just need to see different people. Also, I want to win Cups, so…. yeah, see you around." Imagine Torts' dismay. Really warms the cockles of my heart, honestly.
OK, moving on…
---
James Neal
Douchiness: Rutherford didn't like him, and he likes EVERYBODY
Cheap shot rank: 2/16
Pens-specific hatred: mixed
James Neal has a fantastic wicked wrister. He's also a fantastically wicked douchbag. Dallas, here, Gashville and now with the Golden Showers, it seems like his game stays the same. Hits to the head, dirty little 'whoopsies'. I know he and Malkin had some serious chemistry (everyone remembers 'Lazy' and that adorable grin), but damn, he's a true asshole:
So many times we talk about how much we can blame the 2012 Flyers playoff debacle on Fleury and Letang, but I forgot about Neal's role:
I mean, it's the Flyers, so I don't feel bad, but you aren't doing your team any favors by running around like an assclown. Much as his partner in crime Marchand, though, he just doesn't seem to learn:
OK, so I genuinely cheer when Ratface gets hurt because fuck him and any who have ever loved him. But again, it's a cowardly play.
I know we as Pens fans knew about this stuff. And I know that his other teams have seen it too. But when Paul Stewart writes an article like this, it really opens your eyes. From "James Neal: The Poster Child for What's Wrong With NHL Discipline System" (http://www.hockeybuzz.com/blog/Paul-Stewart/James-Neal-The-Poster-Child-for-Whats-Wrong-With8230/196/58889)
I have seen enough of Neal's play over the years with the Dallas Stars and Pittsburgh to know that he is a very gifted offensive player with size, skill and an explosive shot. At age 26, he's already been a 40-goal scorer in the NHL and he'll probably do it a few more times in years to come if he stays healthy.

I have also seen enough of his play to know something else: James Neal is not my type of hockey player. He has been involved in multiple incidents, showing reckless disregard for the safety of fellow players. Furthermore, he's a player who has acquired the reputation for being a diver.
Yeah, Rutherford apparently agreed and we got all got Horny after that. Win-win!
NEXT!!!!!
---
Dion Phaneuf
Douchiness: Frosted tips Level
Cheap shot rank: Last
Pens-specific hatred: less than Dubinsky
Before we get ahead of ourselves, know that he and American Hero Phil Kessel are best buds and will be for life. Know as well that he's married to Elisha Cuthbert…
So just set that aside, because I assure you he's still a bit of a douche.
So that really wasn't bad. How about his greatest hits?
You know, the more I watch of this guy, the less annoyed I get. His hits can be brutal, but he hasn't been fined or suspended for anything. His old teammates all seem to love him, too. Hell, the only bad stuff I can find written about him is from some shit-sucking Boston blog:
https://www.stanleycupofchowder.com/2013/5/4/4298654/get-to-know-a-dumb-jerk-leaf-dion-phaneuf
Since we all know Boston completely sucks, this is actually a badge of honor in my book. Sure, he may be a pylon, but he's not really a douche. Huh. TIL.
Bring me another!!! In fact, if you've read this far, you want this to be the last one as much as I do…
---
Milan Lucic
Douchiness: Again, loved in Boston
Cheap shot rank: 6/16
Pens-specific hatred: "Lew-cheech is a jag"
Sure, he looks like Quasimodo. It's a disease or whatever, but who fucking cares. He's a cunt:
Sucker punches aren't even really his specialty – he's good at all kinds of garbage:
He's a big mean sonovabitch and doesn't give a shit about your traditions:
Jeezus, I agree with Milbury, stop the damn presses.
Finally, the guy can fight… when he thinks he will win. Here's what he does when he's a little worried:
Dammit, now I agree with Milbury AND Cherry???? This is crazy.
Also, he likes to blow his top and hurt his team:
Legit hit – Lucic just didn't see him. And that ANGERS THE BIG MAN RAAAWRRRRHRRRRRAAAAWWWFHGGHGHGHGHH!!!! Quasimodo, indeed. Overall, quite the worthy entry into our pantheon.
---
So that's it… that's the list. 16 (OK, 14) of the biggest assholes this side of an elephant. Whiners, divers, cheapshot artists, rustlers, cut throats, murderers, bounty hunters, desperados, mugs, pugs, thugs, nitwits, halfwits, dimwits, vipers, snipers, con men, Indian agents, Mexican bandits, muggers, buggerers, bushwhackers, hornswogglers, horse thieves, bull dykes, train robbers, bank robbers, ass-kickers, shit-kickers and Methodists…
But who is the worst, you ask?
It was tough, I assure you, but as judge, jury and executioner, my word is THE word. Disagree if you want, but then you'd be wrong and I will laugh at you. Because I knew the answer before I even started:
Now go do something fun – or punch a horse or something. I know I'm angry after writing this damn post.
Thanks for reading.