(title to be sang to the tune of Paula Cole's "Where Have All the Cowboys Gone?")
(Author's note: of course the day I start writing this, general manager Jim Rutherford goes and trades off this year's first round draft pick to the Toronto Maple Leafs, along with Evan Rodrigues, Filip Hallander and David Warsofsky, for Kasperi Kapanen, Pontus Aberg, and Jesper Lindgren. Kapanen was a key piece of the Phil Kessel trade five years ago and a former first round pick himself, so the trade kind of has a "Conor Sheary returns" feel to it.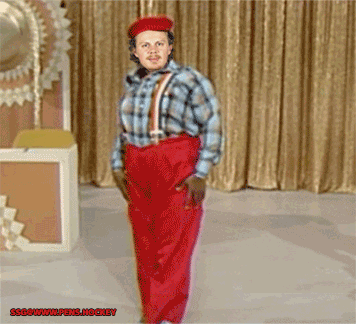 I was disappointed in seeing Kapanen go at the time, but considering the success the Penguins had in the four years Kessel was in Pittsburgh, it's clear that the move made the team better. This trade makes the Penguins better now. But the point of this exercise is that the asset management of Rutherford is dubious at best and cynical at worst.)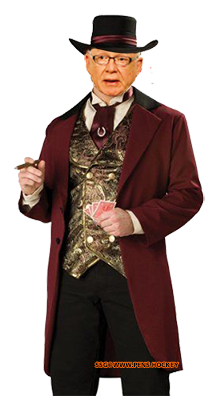 One of these days I'm going to get around to completing an article about the Penguins offseason roster. Until then, I can preview for you one of the sections called "Promising prospects". It's a known fact that the Penguins farm system is not all that great, partially because the Penguins used many of their draft picks and prospects to help build rosters that would compete for the Cup. Sure enough, they did win two Cups in 2016 and 2017, and much of that success did come from retaining homegrown talent including Jake Guentzel, Bryan Rust, Matt Murray, et al. However, it is worth noting that all three of these players were not drafted in the first round; in fact they were all third round picks.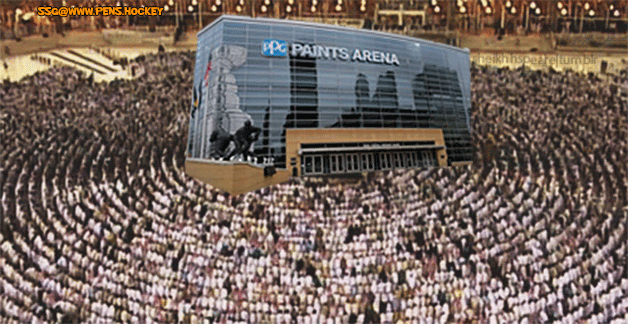 Considering that the Penguins have been in the playoffs thirteen of the last fourteen seasons (not including this season), many of the first round picks they would have been taking would have been mid-round at best, and that's generally when a draft pick starts turning from a surefire top-of-the-depth-chart player to more of a roll of the dice. Not to say that a mid-first-round draft pick is never of high quality (as we'll see in a minute), but if you're a team that considers itself one or two pieces away from a deep playoff run not just this season but next, a first round draft pick is not going to move the needle for you as much as it would a team that is several years from competing. With that logic in mind many GMs, including Rutherford and previously Ray Shero, move those first rounders without breaking much sweat.
I like little thought experiment projects like this because not only does it give us the chance to analyze trades but also ask "what if?". Considering the Penguins have won three Cups since Shero started in his role as GM in 2006, there's not much to feel bad about. But there are plenty of times the Penguins have traded the first round pick for a return that did not pan out. I'm going to take a look at those draft picks, see who the Penguins took and how badly they missed (hint: they missed a lot), and if the pick was traded to see what came of that trade. For this post, we'll look at 2006-2012, and I'll do the most recent seven another time. Keep in mind that Shero was GM from 2006 to May 2014.
---
In 2006, the Penguins…
…drafted Jordan Staal #2 overall
(then traded him in 2012)
The 2006 Entry Draft was pretty deep, but the Penguins did pretty well with Staal, even though he spent just six of his fourteen seasons in Pittsburgh. He joined the team right away at 18 and in his second and third seasons in the League, the Penguins went to the Stanley Cup Finals, winning in 2009 with plenty of help from Staal. His short-handed goal in Game 4 against the Detroit Red Wings started the Penguins 4-2 win that tied the series at 2, and his opening goal in Game 6 helped tie the series again at three games apiece. Despite all the Selke consideration he garnered in his stint in Pittsburgh (topping out at third in 2010), Staal was actually increasing his offensive productivity in his last two seasons for the Penguins, and in 2012-13 he set a career high in points and points per game.
But, being the third center on a team lead by Sidney Crosby and Evgeni Malkin, Staal was inevitably seen to be wanting his own spotlight, and Shero saw an opportunity to parlay Staal's high value coming into the last year of his contract into a decent trade return. In a partner he found the Carolina Hurricanes and current Penguins GM Jim Rutherford. Stop me if you've heard this before, but Rutherford ended up overpaying for Staal, sending the Penguins Brandon Sutter, Brian Dumoulin, and Carolina's first round pick in 2012. A hearty haul for just Jordan Staal!
While Staal has fallen back from the strong offensive numbers he was posting in his couple of seasons in Pittsburgh, he has maintained a consistent level of performance and even as recently as this past season he led all Hurricanes centers in average time on ice. Is he worth $6M a year? That's a whole lot of Carolina's problem! For the Penguins part, Sutter stuck around for three years but never controlled play or produced like Staal did, and Sutter was traded to Vancouver in 2015 in the trade that brought Nick Bonino to Pittsburgh. The big get for Shero was Dumoulin, selected 51st overall in 2009 by Carolina, who was an excellent defenseman for Boston College. He joined the Penguins full-time in 2015 and hasn't looked back, being paired with Kris Letang to make a dominant first pairing.
How could Pittsburgh have done better than Staal? There were certainly more productive players drafted after Staal. If you want to talk about just centers, the next two centers drafted were Jonathan Toews and Nicklas Backstrom. If Staal was seen as such a valuable asset by one GM, certainly considering how their careers have gone Toews and Backstrom would have been even more so! Drafted fifth overall was Phil Kessel, and we all know about his productivity. Perhaps the closest match to Staal in terms of productivity in his draft class is Derick Brassard, who was taken sixth overall by Columbus, but Brassard has never been the Corsi/Fenwick boss that Staal has been and that has perhaps played a part in Brassard bouncing around the League that last several seasons.
Considering that Staal himself helped the Penguins win a Cup, and then the trade he was a part of brought players to Pittsburgh that helped bring the Penguins to more championships, the draft pick certainly wasn't wasted on Staal. It helped that Jim Rutherford was willing to pay through the nose for the center, but at least one part of that trade is still an integral part of the Penguins roster today. (I'll get to that 2012 first-rounder in a little bit.)
In 2007, the Penguins…
…drafted Angelo Esposito #20 overall
(then traded him in 2008)
After tearing it up in juniors, the left-handed center from Montreal looked like a nice get at #20 for the Penguins, but Esposito's promise never materialized in the minors and he ended up not getting even an entry-level contract from the Penguins. The Penguins would trade his rights to the Atlanta Thrashers the following year (we'll get to that in a minute), but he wasn't even good enough to crack their roster. Eventually he would head to Europe and kick around the old country for a few years, peaking with a 38-point-in-31-game season for Cortina in Italy in 2015-16. Esposito has since retired, and the line on that pick ended there.
How could the Penguins have done better than Esposito? In Esposito's defense, many draft picks, even first rounders, do not turn into NHL players, let alone regular players who spend their entire careers in the NHL. The Penguins drafted eight players in 2007, and only their fifth round pick, Jake Muzzin, has found himself playing the NHL regularly and with some success, although not with the Penguins. But there are plenty of players the Penguins could have gotten and had great assets, if not great players, out of which to make something. Guys like Jamie Benn (129th overall), P.K. Subban (44th), or Max Pacioretty (22nd) could have been great for Pittsburgh. At 24th overall, the Calgary Flames took another left-handed center, Michael Backlund, who has turned into a Jordan Staal-like player, right down to the boxcars, advanced stats, and Selke consideration.
In 2008, the Penguins…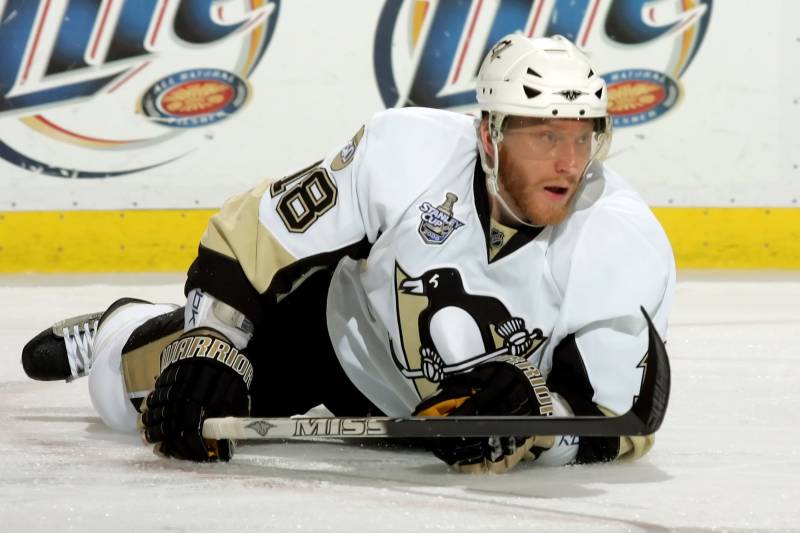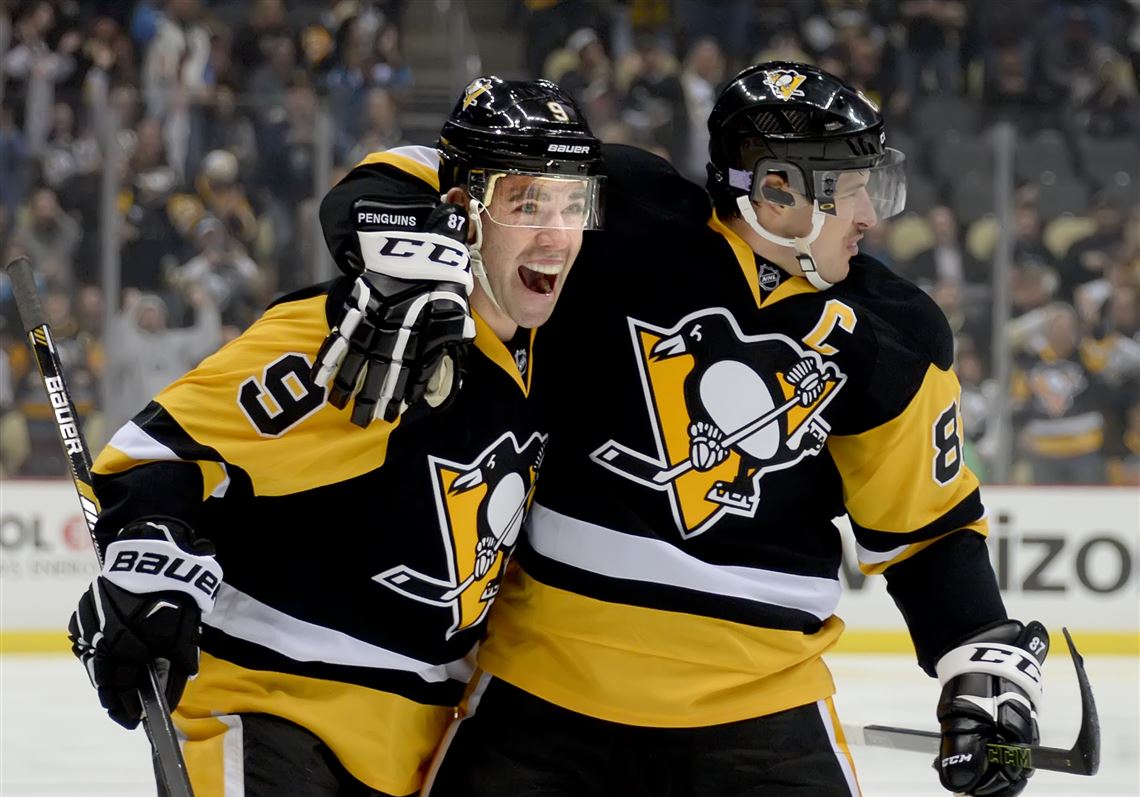 …traded their first round pick to
the Atlanta Thrashers
In 2008, the Penguins were rising as they had come off a very good 2006-07 campaign, but were hastily eliminated in the Conference Quarterfinals in five games by the Ottawa Senators. They scuffled a bit in 2007 but by the time the trade deadline came in February 2008 they were well on their way to another playoff appearance. But Shero saw a couple of holes in his lineup and saw the chance to make a move, and he made quite the splash. He packaged the Penguins' 2008 first round pick along with Colby Armstrong, Erik Christensen, and Angelo Esposito and sent them all along to Atlanta in exchange for Marian Hossa and Pascal Dupuis.
Hossa was the big piece for Shero at the time. The Slovakian right winger was having a down year in Atlanta, and it was the final year of a three year contract he signed with the Thrashers. Despite the "down" year he was still nearly a point-per-game player in the regular season, but in the playoffs Hossa was even more crucial, leading the Penguins in goals and sitting one point behind Crosby for the team lead in points. But the Penguins couldn't quite get past the Detroit Red Wings in the Stanley Cup Finals and Hossa figured if he couldn't beat them he would join them. He spent the following season with Detroit and made it to the Finals again, but this time the Penguins would break through and leave Hossa disappointed for a second straight year.
Dupuis spent nine seasons in Pittsburgh being a relatively inexpensive but still valuable two-way piece of the Penguins, garnering some Selke consideration along the way. The last three years were marred by health issues though, and he was forced to retire during the 2015-16 season. He would still end up getting his name engraved on the 2016 Cup!
As for the pieces Atlanta received, we already know about Esposito's flame-out so we can skip him. Armstrong had a pretty decent 2008-09 season by his standards but quickly tailed off and was done in the NHL after the 2012-13 season. Christensen lasted even shorter in the League, bouncing around all over the place before being done after 2012. The first round pick they received ended up being 29th overall, which the Thrashers used to select Daultan Leveille. If you've never heard of Leveille, that's because he never played a game in the NHL.
Was this the right deal for the Penguins? Between the immediate impact of acquiring Hossa, who helped carry the Penguins through to the Stanley Cup Finals, as well as the long-term role Dupuis played, plus the relatively inexpensive price Shero paid to acquire them, I think the Penguins made out all right with this transaction. The Thrashers took on a middle-of-the-depth chart winger in Armstrong who would not hang around for long, a replacement player in Christensen, a dud of a prospect in Esposito, and their draft pick never panned out. Of course, if Atlanta had drafted a different center like, say, Derek Stepan (51st overall) or Adam Henrique (82nd), things may have turned out differently. But things turned out much better for Pittsburgh than it did Atlanta.
In 2009, the Penguins…
…drafted Simon Despres 30th overall
(then traded him in 2015)
By virtue of winning the Cup in 2009, the Penguins ended up with the last pick in the first round, which they used on defenseman Simon Despres. Despres was actually the first overall pick in the 2007 QMJHL draft, and well deserved for a big but mobile offensive defenseman. But injuries constantly derailed Despres' efforts to stay in the NHL and remain productive. The Penguins gave him plenty of chances, but after a decent start in the 2014-15 season, they traded him to Anaheim in exchange for a former undrafted Penguin, Ben Lovejoy, which Pittsburgh had traded to Anaheim in 2013. Lovejoy's second stint in Pittsburgh proved more successful in terms of helping bring a Cup to the city in 2016, and he departed after collecting his ring, spending two-and-a-half seasons with New Jersey then ending his career with Dallas.
As for Despres, he finished 2015 on the healthy side, and played sixteen playoff games for the Ducks that season, but more injuries restricted him to just 33 more games over the next two seasons. He was still playing in 2019-20 though, albeit over in Sweden.
How could the Penguins have done better than Despres? The challenge of drafting any player is that you never know how a player's trajectory can change. Whether it's being unable to adapt to the NHL from playing in juniors, minors, or even internationally, or maybe a case like Despres' or that of further entries on this list where injuries doom a player's fortunes. Be that as it may, the Penguins missed two chances to draft someone like the offensive defenseman Tyson Barrie (64th overall) or even Mattias Ekholm (102nd) or Dmitry Orlov (55th). Ultimately though, Shero got a draftee from this class in acquiring Dumoulin (51st), so I guess it worked out ultimately.
In 2010, the Penguins…
…drafted Beau Bennett #20 overall
(then traded him in 2016)
"Glass" Beau, as I call him, the self-aggrandizing Bennett was probably a shot-in-the-dark from the get-go, even though he led the British Columbia Hockey League in points in the 2009-10 season. He was seemingly constantly injured, but even when he was healthy he could never stay in the NHL. The Penguins only saw Bennett play 129 games over four seasons, and a further 44 in Wilkes-Barre/Scranton, before shipping him off to New Jersey for a third round pick in the 2016 offseason. Bennett would play 65 games for the Devils in the 2016-17 season, and then signed with the St. Louis Blues for the 2017-18 season. He actually had a decent AHL season in Chicago (57 points in 60 games), and then after a five-game stint in the Kontinental Hockey League in 2018-19, he would return to the AHL with the Arizona Coyotes franchise, turning in another half-decent season (40 points in 55 games) in Tucson.
The 2016 third round pick was used on defenseman Connor Hall, whose career has also been derailed by injuries.
How could the Penguins have done better than Bennett? Similar to the situation with Despres, the Penguins ended up with a better option than Bennett in the long run, although this time with their own draftee in the same class, the 80th overall pick Bryan Rust. But the Penguins could have also ended up with right wings like Mark Stone (178th overall) or Brendan Gallagher (147th), or perhaps a decent defenseman like John Klingberg (131st) or Justin Faulk (37th)? In any event, it was an interesting decision using a first-round pick on a possible needle-in-a-haystack from an unsung league like Bennett.
In 2011, the Penguins…
…drafted Joe Morrow #23 overall
(then traded him in 2013)
In a theme that would recur not too long from then, the Penguins spent a first round pick on an offensively-gifted defenseman from the Western Hockey League's Portland Winterhawks, Joe Morrow. In Morrow's last two seasons, the Edmontonian was nearly a point-per-game player, including in Portland's two long postseason runs, so the prospects were good for the Penguins to reap benefits from Morrow. But Morrow only surfaced in Pittsburgh once, as an emergency injury call-up in 2013; otherwise he spent the 2012-13 season mostly in Wilkes-Barre/Scranton. At the trade deadline in February 2013, Morrow and a fifth round pick were sent to Dallas in exchange for Brendan Morrow and a third round pick. Morrow then ended up with the Boston Bruins, followed by Montreal and Winnipeg, but was not able to maintain himself as a fixture in the NHL. Last he was seen was with Dinamo Minsk in the KHL, but he was released this season.
How could the Penguins have done better than Morrow? While the first round saw eleven defensemen drafted, seven of whom have found regular work in the NHL, there aren't too many defensemen from this draft class that were drafted later and have panned out. The two biggest names amongst blueliners that stand out are Josh Manson (160th overall) and Joel Edmundson (46th), although the most productive member from this class who practically everyone missed was Nikita Kucherov (58th). Johnny Gaudreau (104th) and Ondrej Palat (208th) were also big misses.
In 2012, the Penguins…
…drafted Derrick Pouliot #8 overall
(then traded him in 2017)…
…and drafted Olli Maatta #22 overall
(then traded him in 2019)
For the first time since 1984, the Penguins had not just one but two(!) first round draft picks. The 8th overall pick is the one the Penguins received from Carolina as part of the Jordan Staal/Brian Dumoulin trade, so this had the potential to be a hell of a steal for the Penguins. This draft was a particularly deep one, particularly for goaltenders and defensemen, so it would be quite a feat for Ray Shero to miss on both of these picks.
In 2009, Pouliot was the first overall pick by the Portland Winterhawks (I've seen this fish before), as he was highly regarded for his offensive ability. He quarterbacked the Portland Winterhawks' power play and was nearly a point-per-game player in four seasons in the WHL. So, the Penguins again saw a chance for a diamond-in-the-rough, and took Pouliot 8th overall and hoped he would develop into a Kris Letang clone. He joined the Penguins in 2014-15 and…he could not adjust to the NHL. In the AHL, he did fine but nowhere near the performance or promise he exhibited in Portland.
The Penguins finally cut ties with Pouliot and they traded him back to the Pacific Northwest, and received from the Vancouver Canucks Andrei Pedan and a 2018 third round pick which they would trade to Detroit as part of the Riley Sheahan/Scott Wilson trade. Pedan played one season in Wilkes-Barre/Scranton and effectively replaced Pouliot's production, but that would be it for Pedan's career stateside as he would take off the Russia in 2018.
The story with Maatta is a bit different of course. His rookie year in 2013-14, Maatta received Calder consideration as he was forced into a bigger role with Kris Letang being out of the lineup for all but 37 games. He would end up finishing that season second on the team amongst defensemen in points and seventh overall. But the offense was inconsistent and Maatta was stuck in more of a defensive role while being supplanted by Justin Schultz, and between that and his lack of skating speed he fell out of favor. Nevertheless, he was a key member of the Penguins two Cups in 2016 and 2017, and though he'd like to forget it he indeed had a good time at those parades!
In 2019, general manager Jim Rutherford traded Maatta to Chicago in exchange for Dominik Kahun and a fifth round pick which they used on Judd Caulfield. Kahun was a pretty good get at wing for the Penguins, and he was on pace to outproduce from his rookie year, but Rutherford decided two forwards were better than one and traded Kahun to Buffalo in exchange for Conor Sheary (full circle!) and Evan Rodrigues. None of these players were able to get much traction with their new teams before COVID-19 forced the League to pause and ultimately cancel the remainder of the 2019-20 season, but now Kahun, the best player in the group, is under Buffalo's control while Sheary is an unrestricted free agent and Rodrigues, a decidedly bottom-of-the-depth-chart forward, didn't show enough to warrant an extension.
How could the Penguins have done better than Pouliot and Maatta? The good news is that, between Pouliot at 8th overall and Maatta at 22nd, only one defenseman drafted in 2012 has a higher point shares rating: Jacob Trouba, drafted right after Maatta at 9th overall. In fact, Maatta is 12th among skaters in point shares from that class, eighth amongst defensemen, and when you include the fact that he played a key role in two Cups, I think the Penguins did quite well with Maatta, even if the return on the trades to Chicago and Buffalo hasn't been that fruitful.
As for Pouliot, well, the song remains the same, doesn't it? Shero whiffed on another exciting if unproven offensive defenseman, and an asset that would normally have pretty good value went pretty much wasted. And although the Penguins did draft Matt Murray in this draft year as well, they could have had two of the best goaltenders of this generation: Frederik Andersen (87th overall) or Connor Hellebuyck (130th).
---
So, let's summarize the seven years' worth of first round draft picks Ray Shero received from 2006 to 2012. On the positive side, his first first rounder, Jordan Staal at #2 overall, was a pretty useful asset both in terms of what Staal did as a Penguin, but also what he got back when he traded him to Carolina. In a breath of fresh air for what we've seen under Jim Futherford, Shero traded just one first round pick, in 2008, along with some other flotsam and made a pretty good deal there in acquiring Hossa and Dupuis. While he had another top ten pick go awry (Pouliot), the other first rounder that year, Maatta, turned out alright if not as good as what could have been.
In fact, that's a recurring theme for Ray Shero's tenure as GM for the Penguins: not as good as it could have been. Maybe drafting isn't as easy as an amateur such as myself believes, but often it looked as though Shero was taking an optimistic shot when he drafted most of these guys in the first round. Again, injuries played a role in limiting the development of many of these players, but some just couldn't translate their junior success to the minors and NHL. When you consider that many players drafted in later rounds are often more successful than those taken in the first round, it makes me wonder how often GMs draft guys that fit the teams needs more than the value and talent of the players. Considering how often good prospects fall through the cracks, there's a lot of missed chances to have useful assets if not to develop and use yourself, then to trade with other teams for good returns. Again, I'm not an expert!
---
In the second and last installment in this series (although I probably could have made it into three or four considering how much I wrote, sorry but I had fun), we'll see the last first rounder Ray Shero took in 2013 before being dumped for Jim Rutherford in 2014.