Who are the Pittsburgh Penguins? What is their identity? How do they set themselves apart from the rest of the National Hockey League? What makes them exceptional? By the time the final horn blew at Scotiabank Arena in Toronto at the end of Game 4 against the Montreal Canadiens, the answer was very much the same as it was at the end of last postseason: nobody really knows.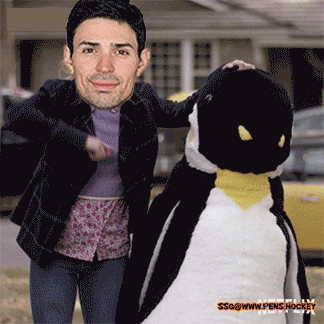 As with the New York Islanders in the first round last season, the Penguins shot the crap out of the puck. Unlike against the Islanders, the Penguins dominated the Canadiens in expected goals for. In either case, they could not generate enough consistency and pressure to capitalize on the effort they made, and both of their opponents suffocated the Penguins in at least the neutral and offensive zones. In any event, the Penguins took what they were given, couldn't produce much when they did, and didn't fight very hard to keep any momentum going. It's not only two postseasons in a row, but we're seeing way too much of this in the regular season as well.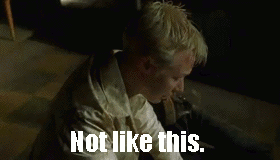 Few people want to pin what's gone wrong with the Penguins on one thing, instead insisting that the problem is systemic and that the entire team needs cleansing. The problem with this logic is that not only has the team been through this sort of worrying underperformance literally twice before since the lockout, but, unlike most teams in need of a major adjustment, the roster is generally good!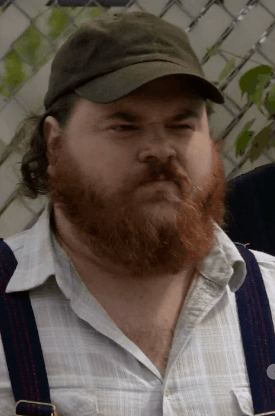 The team's three unrestricted free agents include two players, Justin Schultz and Patrick Marleau, with whom fans were likely to be most dissatisfied, along with Conor Sheary who could probably be taken or left at this point.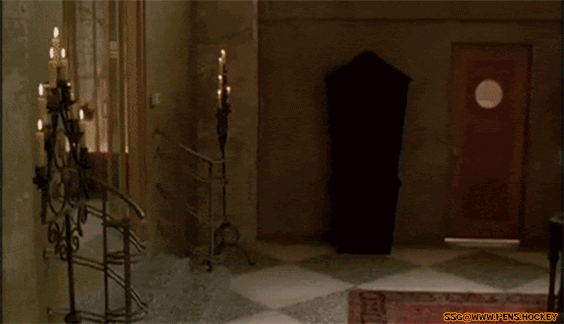 Considering the truckload of restricted free agents Pittsburgh has to deal with this coming offseason, plus any anticipated promotions, the combined $9.2 million those three players will be put to much better use on the RFAs et al., especially with the salary cap staying flat into next season.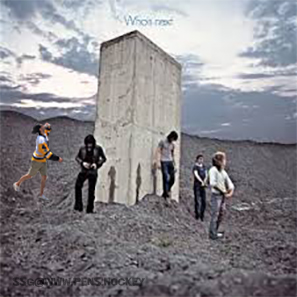 Instead, I'm starting to strongly believe that the problem with the Penguins is the almost complete loss of confidence in the coaching staff, starting of course with the man in charge, head coach Mike Sullivan. Keeping in mind that he just last July signed a four-year extension that goes into effect beginning with the 2020-21 season, it's coming across to me that he does not have much to prove. After all, he came into the head coaching job with a low bar of expectations to clear: hired in December 2015 to replace the inept Mike Johnston, within eighteen months he'd won two Stanley Cups at a time when such success was unheard of.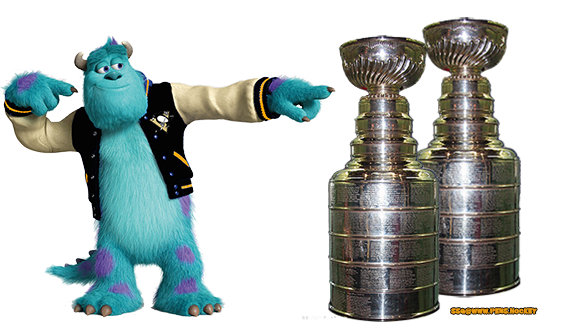 Head coaches had stayed with their teams for years and never sniffed the Cup Final, let alone won it twice, and yet Sullivan comes in, does the improbable, and comes out looking like a mastermind. But, as our good friend Mike Lange says, "I've seen that fish before," and sure enough we have seen this before when Dan Bylsma came in to take over for Michel Therrien in February of 2009. Within four months, the Penguins were Stanley Cup champions, all because of Bylsma? Pittsburgh only got to the Conference Finals one other time with Disco Dan, in that disastrous 2013 sweep by the Boston Bruins. The story then became that Bylsma had lost the team, and he was fired in the offseason of 2014, at which point Johnston came in and didn't do anything special. Then came Sullivan.
So, are we going to ignore the elephant in the room this time? Haven't we seen enough from the Penguins to know that the players have simply lost faith in Sullivan's "system" at this point? You can debate the lineup as much as you want, but the point here is that Sullivan's belligerent insistence at smashing the team's heads against the wall doing the same thing over and over has been figured out by two head coaches over the past two postseasons, leading to a playoff record of 1-7. There was no sign that Sullivan was trying anything different against Montreal after three games had gone against them, except swapping out goaltenders, as if the performance of Matt Murray or Tristan Jarry was really going to make the difference. It didn't, and the Penguins were out of the playoffs.
Now, like with our good buddy Jack Johnson, we are stuck with Sullivan for the time being, so unless any of the other coaches behind the bench get the axe, the song is going to remain the same for Pittsburgh, regardless of who is wearing their jerseys in 2020-21. (Speaking of the assistant coaches, it's pretty clear that the penalty kill is fine and Jacques Martin knows what he's doing there, but the power-play is unbelievably average. Is this because Mark Recchi has no idea how to run the power-play? Or is it because the head coach isn't giving him the opportunity to do something different? One way or another, you better believe that Recchi will be getting replaced before Sullivan does.)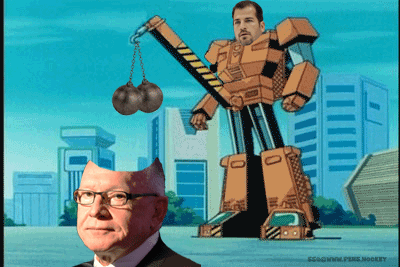 ---
The biggest names on the Penguins' free agency list are their two restricted free agent goaltenders, Matt Murray and Tristan Jarry, and for the second time in three years general manager Jim Rutherford faces a conundrum with his goalies. Unlike in 2017, when Marc-Andre Fleury graciously waived his no-movement clause to accept a trade to Vegas, Rutherford has a lot more leverage with which to work. Murray is a two-time Stanley Cup champion, and is generally considered a good young goaltender, but consistency has been an issue and he's found himself losing the starting job to Jarry and Casey DeSmith, who has been cooling his heels in Wilkes-Barre. Jarry meanwhile made himself into an All-Star in his first full season in Pittsburgh, but waned as the season approached its end.
Neither Murray nor Jarry have done enough to secure themselves very long-term contracts to this point, and yet Murray is the veteran and helped carry the Penguins to two Cups. Does Rutherford give Murray (and Jarry) long-term security, or does he give both of them bridge deals to see if one will set themselves above the other? Let's not forget that there's also DeSmith, who has also demonstrated he can carry the load when needed. At some point I'm expecting one of these three to be sent on their way, as there's quite the logjam on the depth chart in goal, especially when the Penguins keep such a tight cap close to the ceiling. Is it worth having over $9 million in goaltenders on the roster? (DeSmith: $1.25M; Murray: ~$5M; Jarry: maybe $2.5-$3M?)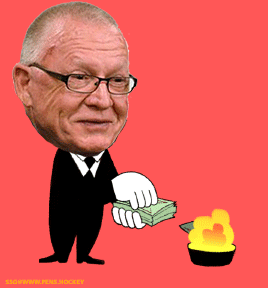 Besides Murray and Jarry there's a busload of lesser RFAs on the ledger who are all arbitration-eligible and need to be dealt with. Here's the list of them:
Evan Rodrigues (27 years old, $2M)
Jared McCann (24, $1.25M)
Juuso Riikola (26, $850k)
Anthony Angello (24, ~$834k)
Sam Lafferty (25, ~$768k)
Dominik Simon (26, $750k)
It's a certainty that Simon and probably McCann will receive extensions. Rodrigues was acquired with Sheary at the trade deadline but only played seven games for the Penguins so the jury's still out on how he could help.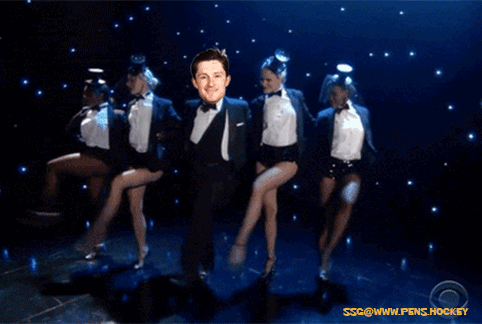 Considering that Rutherford won't have a bigger cap to work with, it might make more sense to stick with the cheaper options of Angello, Lafferty, and maybe prospects like Jan Drozg, Justin Almeida, Kasper Bjorkqvist, and Jordy Bellerive.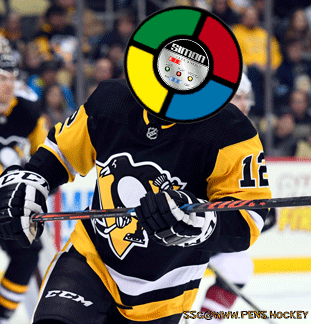 As for Riikola, while it's plain and clear that neither Sullivan nor Rutherford trust him over Schultz or Johnson for whatever god-forsaken reason, there's likely to be a spot for Riikola if the idea is for Chad Ruhwedel to bounce up next to Johnson.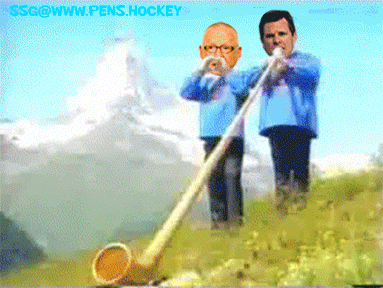 By the way, I'm assuming Johnson hangs around, but who's to say, really? Rutherford loved him enough to give him an unspeakable contract (still three more years at $3.25M!), and while he is miserable at even-strength he serves his purpose on the penalty-kill which gives him a very Craig Adams-esque aura.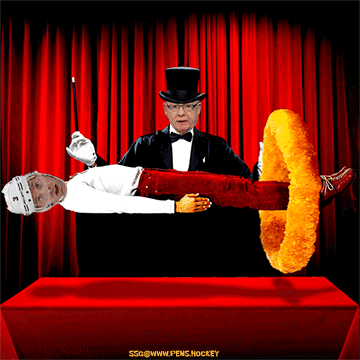 But even if Rutherford wanted to move Johnson, I cannot imagine anyone wanting to take Johnson off Rutherford's hands, especially since that will very likely mean putting the Penguins in a better situation, without Rutherford making the deal super fucking sweet (like their first-round pick this year and a top prospect). A move like that would be par for the course for Rutherford ("oops, I made a mistake, let's 'clean it up' with another mistake"), but I really don't see that happening.)
---
As usual whenever the Penguins fall flat on their faces, many fans show up with their pitchforks and torches, demanding the entire roster be gutted. The issue is the same as always: the no-movement clauses prevent most of the more productive players from moving, and the ones without no-movement clauses are generally the ones you don't want to move because they're still young and not in their primes or they're the ones you can't move because they're generally bottom-of-the-depth-chart replacement players. So, they're definitely not going to move Sidney Crosby, Evgeni Malkin, Kris Letang, Brian Dumoulin, Jake Guentzel, John Marino, Jason Zucker, Patric Hornqvist, Brian Rust, Brandon Tanev, Marcus Pettersson, Zach Aston-Reese, or Teddy Blueger.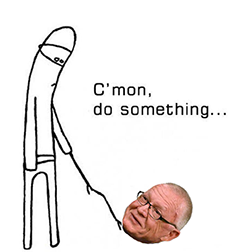 That's already half the roster, and that's pretty much everyone who's under contract through at least next season. Maybe they would like to move Hornqvist, but he's approaching Jack Johnson levels of speciality in that he is mostly useful on the power-play and even then wasn't getting minutes there very often.
It's going to be tricky for Rutherford to improve the roster without freeing up cap space, and again the salary cap is not increasing for next season which complicates matters further. Rutherford has signed several dubious contracts over the last few years and they will only continue to bite him in the ass, and harder as time wears on and the players he's given these contracts to continue to regress naturally with age.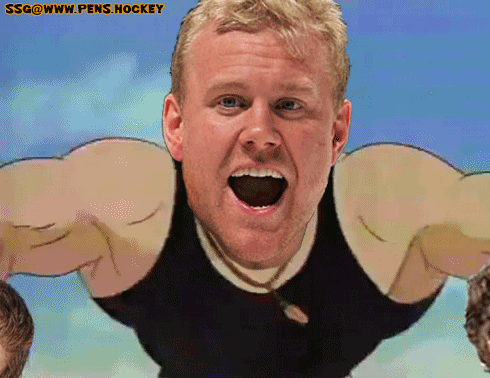 Hornqvist's $5.3M/year contract has not made sense from the day it was signed, and he has three years left on that deal. Tanev may or may not be worth the $3.5M/year he's playing for, and he's the same age and price as the more productive Brian Rust, but Tanev is under contract for five more years while Rust has two years left.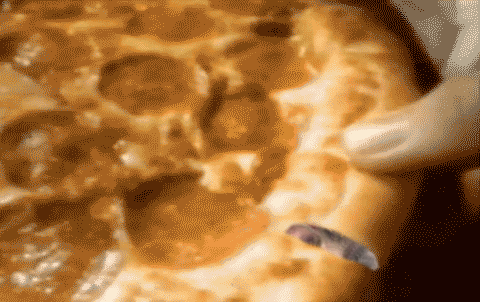 I'm never certain what Rutherford plans to do, but I do know that the offseason is when he often makes his biggest and splashiest moves, even if those moves prove to be controversial. Because of the salary cap limitations, it's possible he won't be able to do much to shore up the bottom half of the depth chart. Then again, I'm not a genius when it comes to contracts and transactions so who knows. Nevertheless, I'm not confident that he'll be able to rebuild the team as much as fans are clamoring for, and I suspect this coming season will be another mediocre one regardless of whether the roster is rebuilt or not.
---
I'm afraid we're three years into a stretch of mediocrity for the Pittsburgh Penguins. They managed to be on track for the playoffs despite all the injuries they dealt with this season, but even after a four-and-a-half month break between the end of the regular season and the qualifying round for the playoffs, and presumably rested and largely healthy team was dumped by the worst team in the play-in round.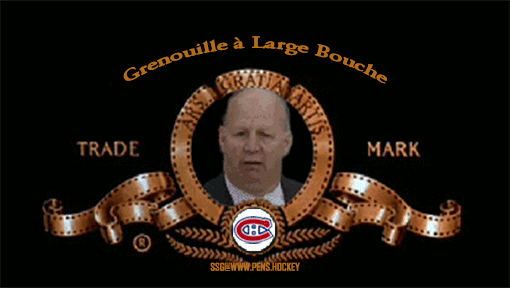 What can really change for the team? The top half of the depth chart will not change, and while the bottom half can it likely won't make the impact the team needs. It feels a lot like it did in the waning years of the Bylsma era, but this time the team has already committed to the head coach and the general manager. There's a lot of commitment to a team that is neither rebuilding nor seriously competing for the Cup.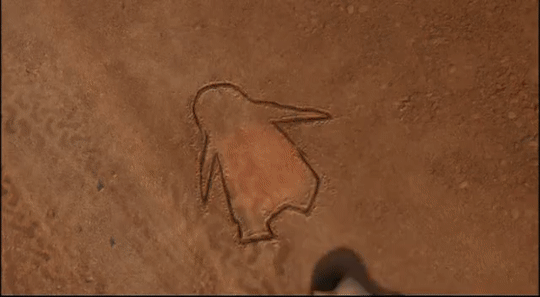 The core of the team is continuing to age and regress. There are too few talented young players to replace their production, and Rutherford is spending money left and right on veterans to slap Seal Tape™ on the leaks in production. The offensive tactics have been figured out and the defense is only good when the third pairing is not on the ice. Unless the makeup of the team is seriously changed, this is a recipe for stagnation and mediocrity.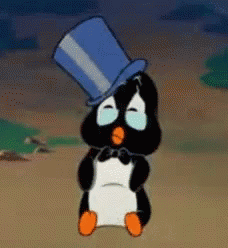 Again, I am not privy to business decisions being made by the executives and the front office, but this cannot be satisfactory for a team that is insistent on winning now while Crosby and Malkin are still viable players. The rest of Pittsburgh's Metropolitan Division rivals are either already ahead of the Penguins (Washington, Philadelphi-yuck, Carolina, Columbus, the Islanders), or they're on track do so soon (the Rangers, New Jersey). Can and will the Penguins adapt to stay competitive?

WE'RE SOOO WINNIN' THIS AGAIN NEXT YEAR