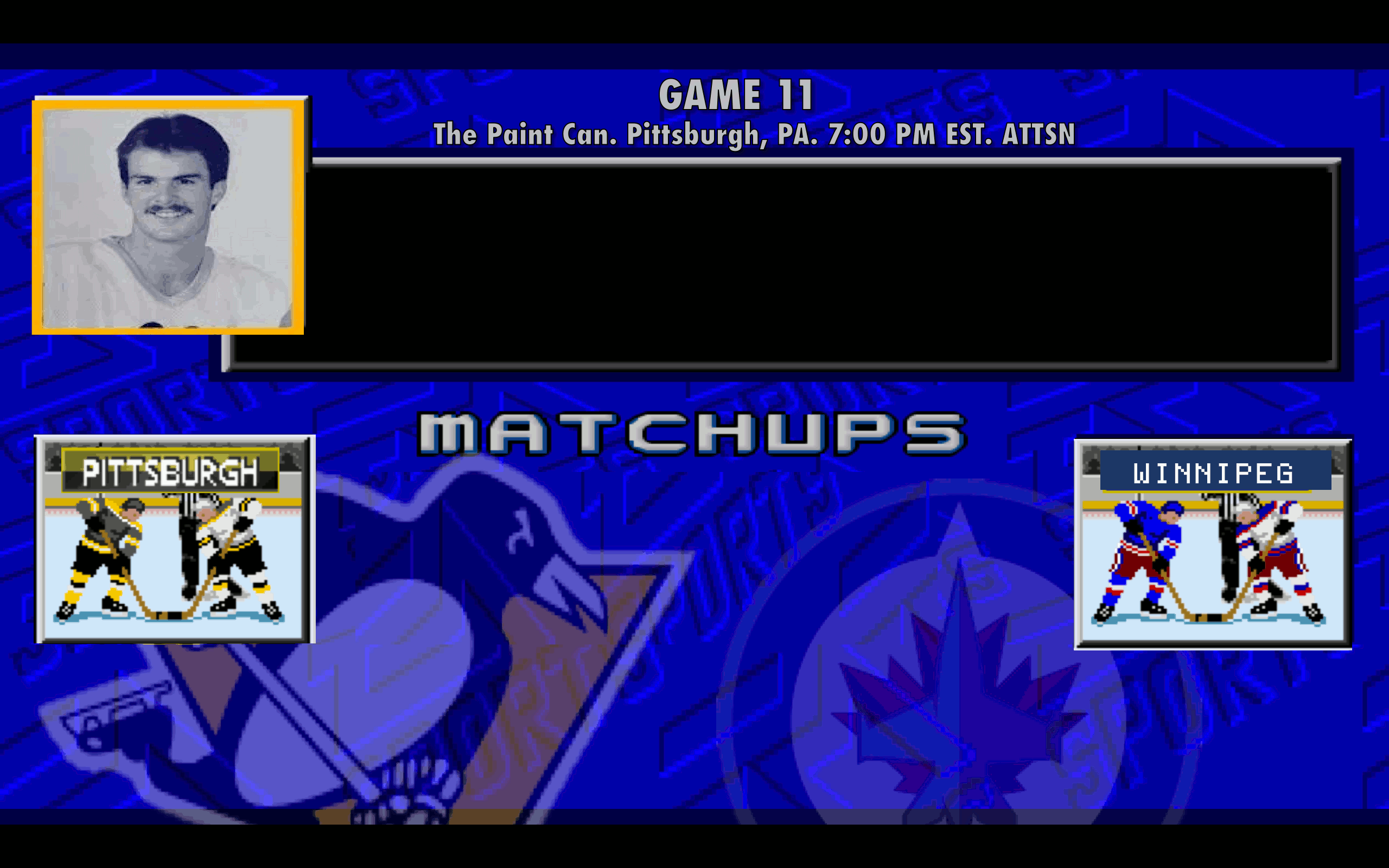 Two days after welcoming (and defeating) the #1 overall pick from the 2015 NHL Entry Draft, Connor McDavid and the Edmonton Oilers, the Pittsburgh Penguins play host to the #2 overall pick from the 2016 NHL Entry Draft, Patrik Laine, and his team the Winnipeg Jets.
This before the Penguins embark upon their annual trip up to Canada (with a quick stop in Minnesota on Saturday).  The Penguins are in first place in the Metropolitan Division, while the Jets are sixth in a competitive Central Division with eight points, just five points behind the division-leading Blues.  (To compare, the Oilers are ten points out of first in the Pacific Division.)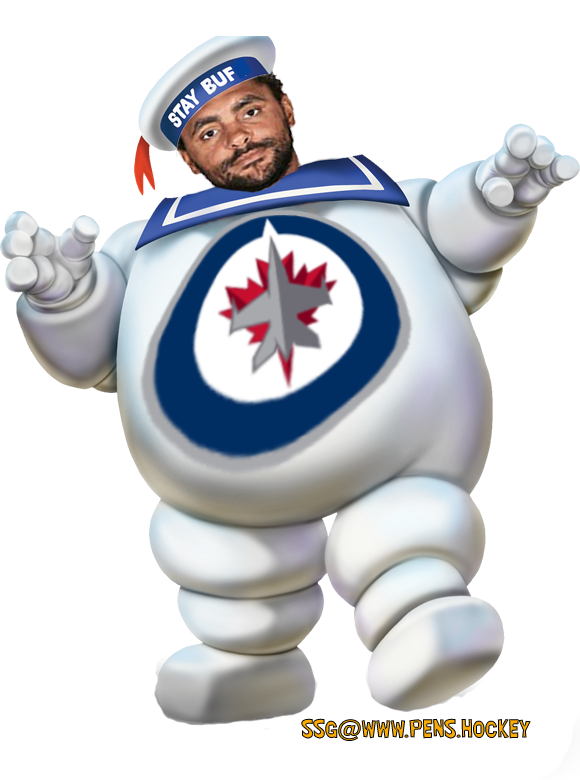 Winnipeg is dealing with a handful of injuries right now, with Matt Hendricks, Dmitry Kulikov, Adam Lowry, and Mathieu Perreault all out.  Of those, Perreault is the biggest loss (45 points in 65 games for the Jets last year), but none of them are the difference maker that Laine, Nikolaj Ehlers, Mark Scheifele, or Blake Wheeler can be.
Laine is looking to improve upon his rookie campaign of 36 goals and 28 assists, but thus far he's been the quietest of the quartet with just 6 points (4g-2a).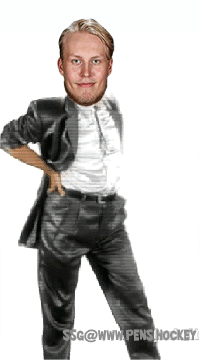 His underperformance thus far is a major factor in the Jets' overall offensive woes (26th in the League in goals scored), but he is one of three Jets with more than one goal this season*, so at least he's doing something.
The Jets have a problem in goal similar to what the Penguins were facing, up until Pittsburgh waived Antti Niemi: their starter, Connor Hellebuyck, is 4-0-0 with a 0.928 save% and a 2.32 GAA, which is pretty decent.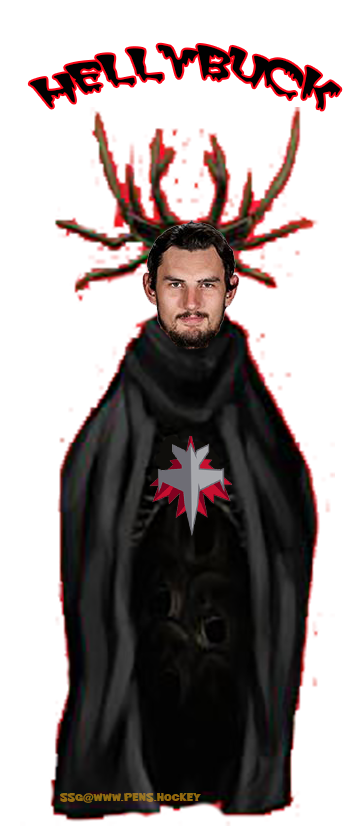 His backup however, Steve Mason, is only two spots ahead of Niemi for the worst numbers in the League (although it's a pretty big leap between Mason and those bottom two guys, including Arizona's Louis Domingue, who is supposed to be the Coyotes' starter).  The big difference: Niemi cost the Penguins $700k, whereas Mason cost the Jets $4.1M.
Cutting Mason is not going to be as easy, if even an option, for the Jets, which is too bad because they too have a prized goaltending prospect behind their veteran backup in Eric Comrie.  Mason's terrible save% is anchoring the Jets to the bottom third of the league in that category, which may be why they're not doing better than sixth.
---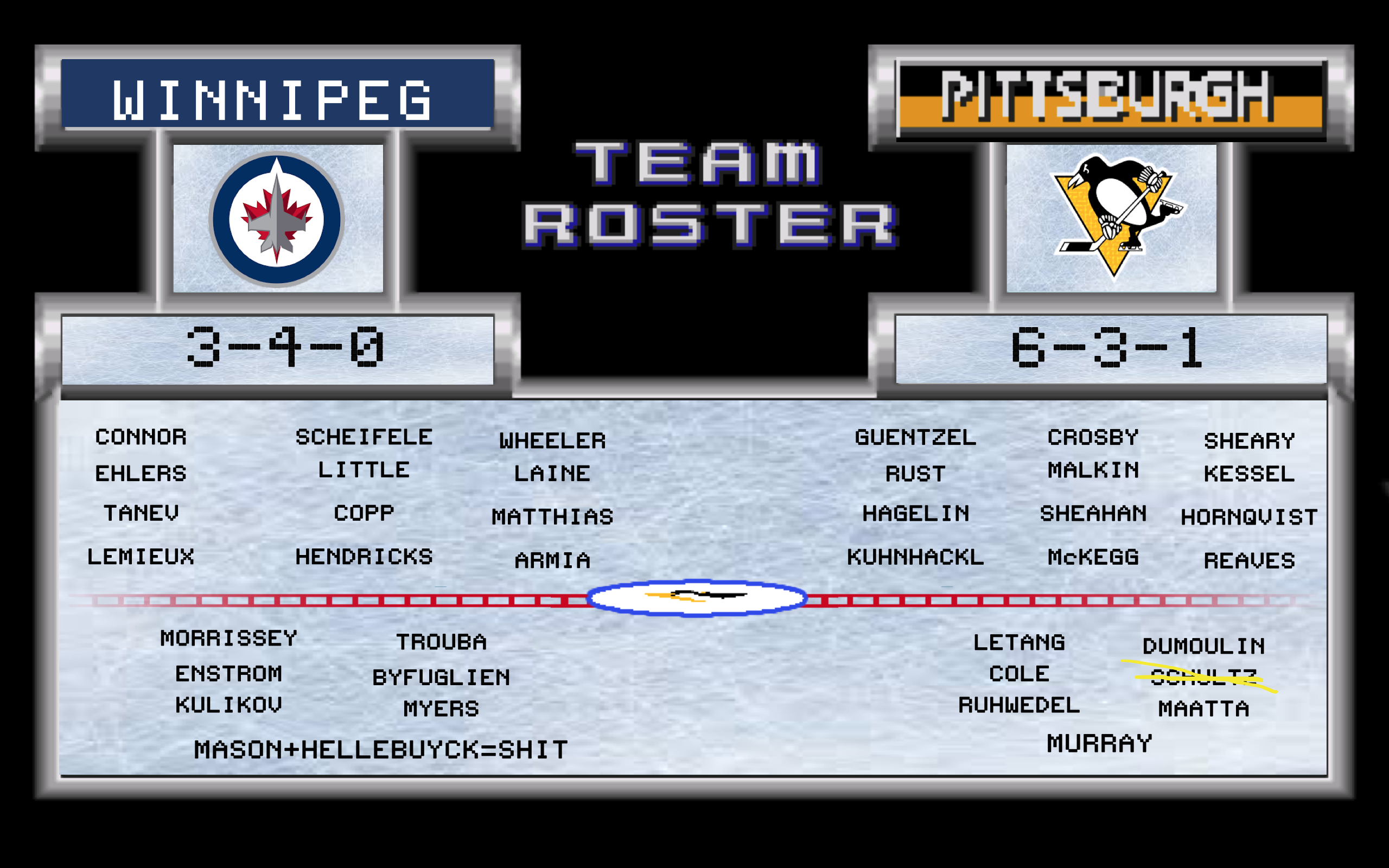 The Penguins are dealing with their own injury troubles.  Matt Hunwick and Carter Rowney did skate yesterday, so if they appear in practice today they may both be good to go tonight, but neither of them alone nor both combined can replace the production and skill of Justin Schultz, who was concussed against the Oilers.  Zach Trotman was paired with Olli Maatta during practice yesterday and may make his first appearance in the NHL since April 2016 when he was with the Boston Bruins.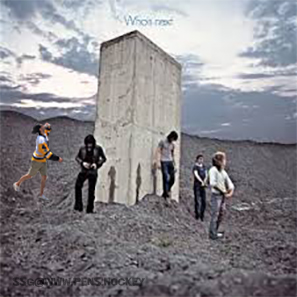 * The Penguins have seven players with more than one goal, including HOLY MOLY OLLI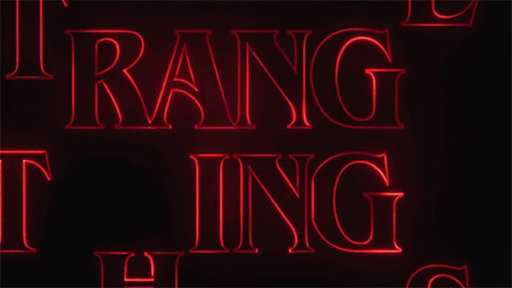 HOCKEYPORN POLL SHOWDOWN - ROUND 1 - G1-G10
G5) "Guentzl dosen't waste any time and he bangs all the holes." - Bobby "The Chief" Taylor (28%, 10 Votes)
G10) "When you take something like that in the mouth, or in the chin, you really feel it." – Errey (22%, 8 Votes)
G3) "Horny wearing the white do not touch me jersey... hopefully we see him soon in the please touch me jersey" " - Potash (14%, 5 Votes)
G1) "Malkin whipped it back out hoping for Kessel." – Doc (11%, 4 Votes)
G9) "And, Bob, I don't think I need to tell you that, because if I'm correct, if you needed to work on your stick, you had to do it like outside in the parking lot." – Potash (8%, 3 Votes)
G8) "Hagelin working it from his knees" - Goldstein (6%, 2 Votes)
G6) "Horny like a frontloader, shoving it all in the there" - Errey (6%, 2 Votes)
G4) "Pitcher, catcher, first base, they loved his downward thrust" - Doc (3%, 1 Votes)
G7) "Rust slides one through the crease...Oooohh, pounding on Shattenkirk." - Rosen (3%, 1 Votes)
G2) "He's always swinging his stick around, you never know what he's going to do." - Errey (0%, 0 Votes)
Total Voters: 36

Loading ...