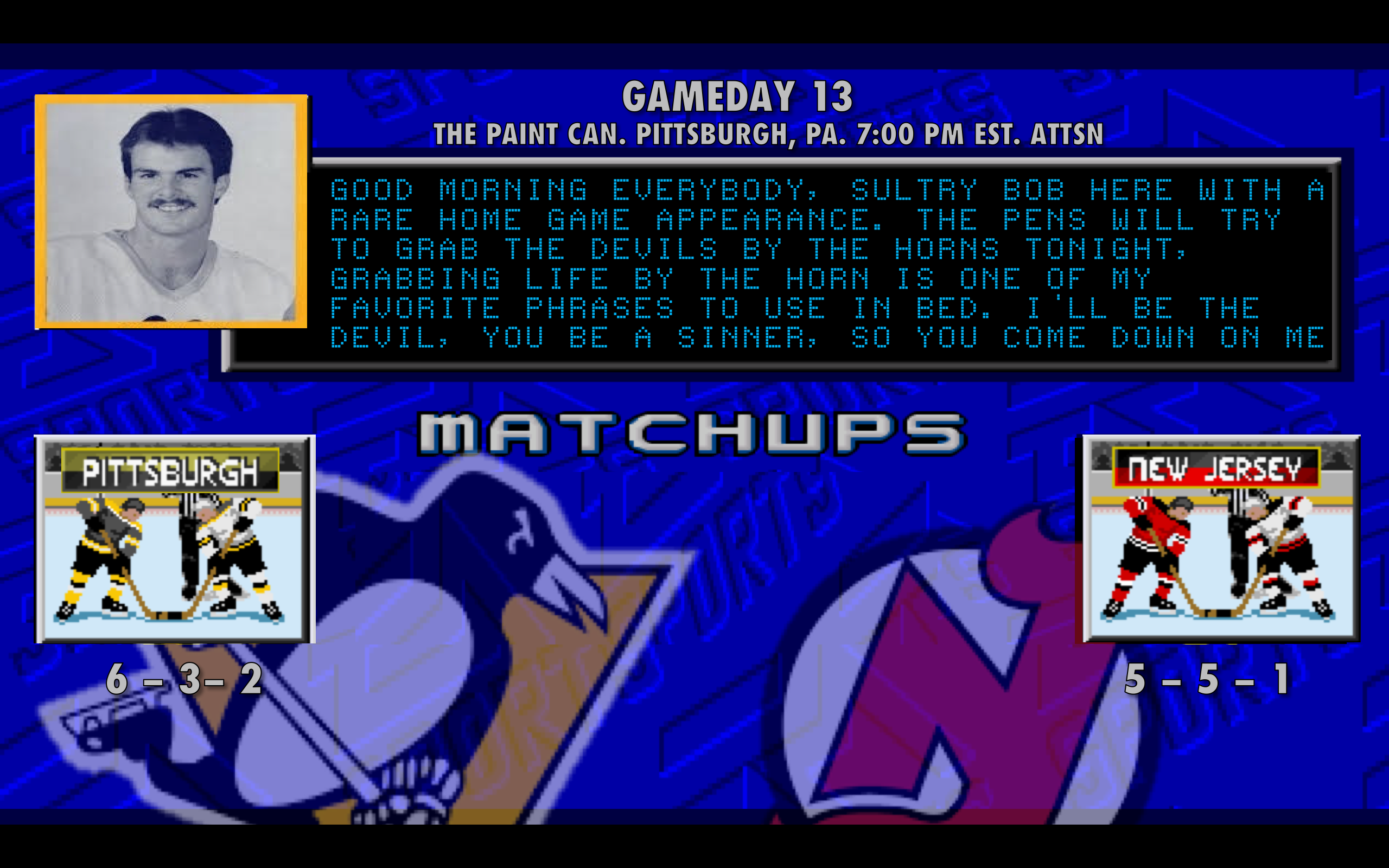 The Pittsburgh Penguins get back to work tonight in their first of four meetings this season with the New Jersey Devils.  Both teams have lost three straight heading into this contest, and between these two longtime foes you have to imagine neither team will be wanting to take it easy on the other.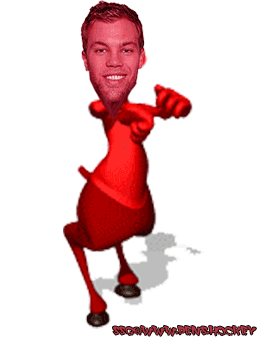 At least, you would like to hope the Penguins will put forward a stronger effort after dropping a 5-0 clunker against the Toronto Maple Leafs on Saturday.  But after the emotionally-charged 3-2 shootout loss against the New York Islanders on Halloween, it's impossible to know what to expect with the Penguins.  After starting the season 2-1-2, they strung together a very nice road trip in Western Canada – a 4-0 sweep where they outscored their opponents 17-6 – only to give most of that back, going a -9 including two straight losses against a presently division-leading New York Islanders team that could have phoned it in this season with the departure of John Tavares.  Then the Maple Leafs came to town, ostensibly reeling from the loss of Auston Matthews and yet to win a game without him, and the Leafs knocked the Penguins back on home ice.  As it stands (as of this writing), the Penguins hold the League's fourth-worst home record, only "bested" by that of Detroit, Philadelphia, and Florida.
So, what are we to make of the Penguins? The calendar has turned to November, but the Penguins are playing like they did last March: without passion, inconsistent, with no offensive depth nor success in the defensive zone.  Whatever the Penguins' followers on social media want, Matt Murray and Casey DeSmith cannot do everything alone.  Then again, maybe the fans are right and the problem is Murray.  Strangely, there is an odd trend showing up with how much the Penguins' opponents are shooting and the win-loss associated: when allowing 33 shots or less, the Penguins are 1-4-1, while they are 5-0-1 when allowing more than 33 shots.  Murray's save percentage in the latter is just 1% less than DeSmith's (.925 vs. .9355), but in the former Murray had a .7865 save percentage and DeSmith's was .940, including two relief appearances.  Maybe Murray still isn't ready to be a full-time goaltender.  But he's just one guy.  The injured Derick Brassard and Justin Schultz are just two more.  Once again though, my eyes are looking towards the coaching staff.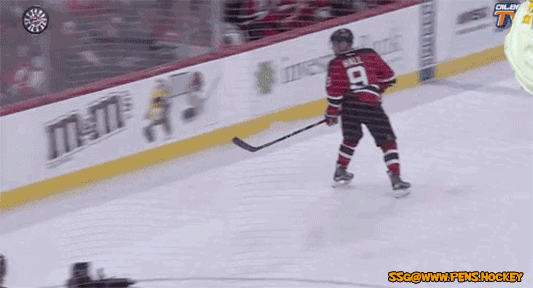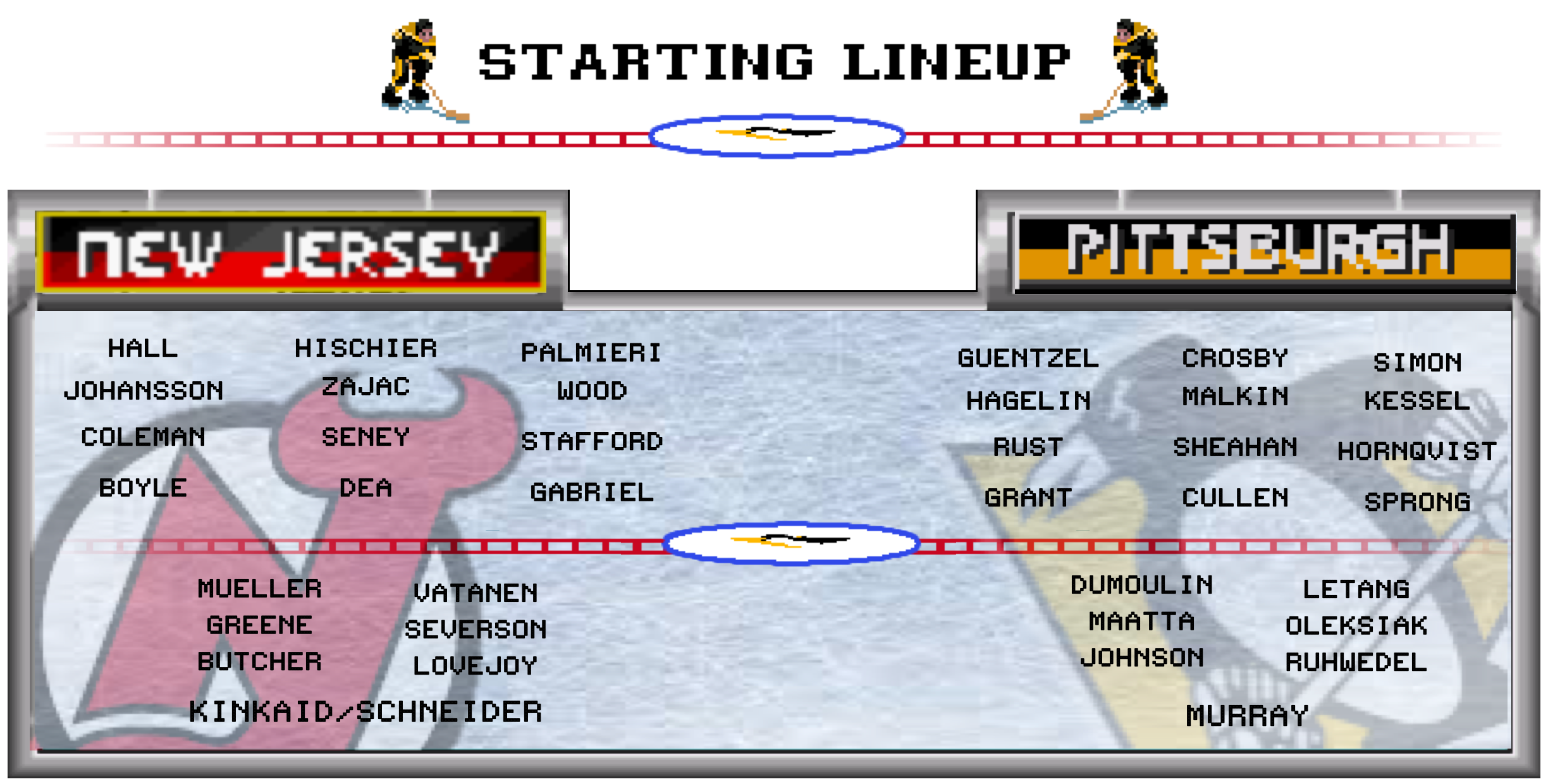 Mike Sullivan has appeared to have lost whatever touch he had that got the Penguins two Cups, one of which they were talented enough to win on their own and another they had no business winning without Kris Letang.  He had the whole team firing on all cylinders, filling their roles and executing perfectly!…and that seems to have been lost since that second Cup was won, and might have a lot to do with not having 4 competent lines over last year and the beginning of this one.  They have Letang and Evgeni Malkin playing absolutely great hockey, as well as very good work from Phil Kessel, Sidney Crosby (somehow almost an afterthought), and Jamie Oleksiak…but that's about all you can really say is going well for the Penguins (Brian Dumoulin by default is always great).  Jake Guentzel is being outperformed by Domink Simon, which is fine but it's not a good sign that Guentzel has been seeing more ice time with Riley Sheahan.  Patric Hornqvist has apparently cashed his check and hasn't been the same guy as before, when he was getting in the mix of things, winning puck battles along the boards, and getting all those dirty goals and points he used to.  Same with Bryan Rust.  There's a fair bit of underperforming going on throughout the team…or maybe they're performing as well as we should be expecting them to?
Whatever it is, the Penguins need to get their act straightened out.  Yes, they are still in second place in a division that looks like it's going to be the tightest of the four, but this inconsistency is a bad sign because it's an indication that nothing has been fixed despite the front office's best efforts to find better quality players to help improve the depth and spell the top six forwards and top four defensemen.  November and December are usually the months the Penguins can usually disappear from scrutiny as the Pittsburgh Steelers start making their playoff push, but as they've been outwinning the Steelers in the last decade the Penguins now do not have that luxury.  Mike Sullivan, Jacques Martin, Mark Recchi…they cannot hide from the questions about the team's underwhelming play.  It would be one thing if the team was all playing well for all sixty minutes and losing, because at least you could see the effort throughout the roster.  But we are once again looking at a top-heavy Penguins team that cannot afford to be top-heavy in a League where depth is at a premium.  Again, the forwards are not doing their job in the defensive zone, and Matt Murray is getting shelled on and off the ice because of it.
Again, to see some semblance of cohesion and teamwork would take the sting out of losing, as much as it would make winning feel great and deserved.  Instead, Sullivan is merely trotting out the same top guys constantly and sprinkling in a few shifts of the bottom guys almost feels compulsory, like he would play those top guys for sixty minutes if he could, and hoping that the production of the top guys will balance out against what the others give up.  This is not a long-term solution, but all anyone seems to care about is that Matt Murray shouldn't be starting or even on this roster.  Unfortunately for those people, that's not going to change.  And we know what Murray is capable of when the team in front of him is supporting him.  There needs to be a team effort.  We know many of these players can and have won championships.  Sullivan needs to get his players motivated again, because they are tougher to replace than he is.
The team will have to find a way to score at least two goals tonight, because you can bet your sweet as J.S. Dea is getting one. Fortunately for the struggling Pens the Devils roster looks like something created by Ray Shero. Despite their own current struggles make no mistake about it, and I know we harp on this all the time, but there is no easy night in this league. The Pens are currently 1-1-1 against the Metro division, and you can see by the Islanders spot in the standings (6-0-0 against the Metro) winning the games within the division can do a lot for your overall spot. Here's to the Penguins getting things back on track and playing like they are back in Western Canada again, before Kingerski writes an article about Pittsburgh potentially losing the Penguins to Western Canada again.
REMINDER: If you would like to go to the meetup game on 12/1 please send an email to penshockeyblog@gmail.com, this week will be your last chance to claim a ticket(s). For those that have responded and received a response from us you're golden, the paypal info will be sent out later this week.