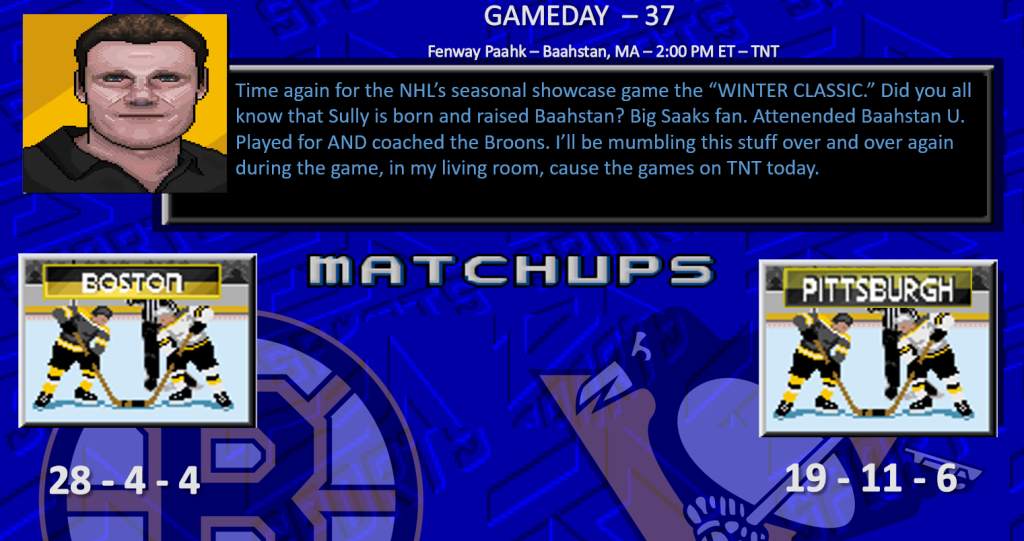 This afternoon the NHL is proud to host the fourteenth Winter Classic, its New Year's Day tradition that was first played in 2008 in Buffalo, NY. As much as the NHL would like to make a big deal out of this event by highlighting two prominent franchises (the Boston Bruins and the Pittsburgh Penguins) playing outside at a prominent venue (Fenway Park), what once made the Winter Classic a special event – playing outside – has run aground on the island of overused marketing tools. First and foremost there's the fact that, after this game, Boston will have played in the most Winter Classics, two at home and two away. Is an Original Six franchise such as the Bruins somehow lacking in prestige to the point where they have to be afforded so many opportunities to play in high-profile games? Second, the Penguins will have appeared in the most outdoor games total…oh yes, in case you forgot, there's two other outdoor events the NHL puts on: the Stadium Series (which is effectively the same event as the Winter Classic, usually held within a month of that game), and the Heritage Classic, held in Canada typically between two Canadian teams. Third, Fenway Park, moreso than any other baseball stadium, is not a great venue for watching a hockey game. Have a look at this rendering:
Fenway Park is one of the most asymmetrical stadiums in Major League Baseball, leading to all sorts of weird sight lines and angles. It's quaint for a baseball game; for a hockey game, not so much. I don't know where the best seats for this game would be, but I cannot imagine saying to myself, "Yes, I will gladly pay hundreds of dollars to sit in the center-field bleachers and see basically nothing." I would understand doing that for a Red Sox playoff game, maybe if they're in the Championship Series or the World Series, but this is a regular season hockey game between interdivisional opponents. Surely the NHL could have paired the Bruins with an Atlantic Division rival for this kind of high-profile game? The good news for spectators is that it's supposed to be in the 40s and sunny for this game. The bad news, and stop me if you've heard this before about these outdoor games, is that said weather may lead to poor ice conditions and thus a poor quality game.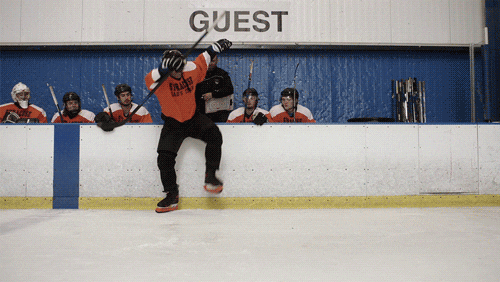 All in all, these outdoor events are played out. If there was only one of these games every season, it might not have been the case. If more teams were involved, it might not feel like the NHL was simply involving only prominent teams from locales where people would hypothetically play hockey outdoors (apologies to teams south of the Mason-Dixon line). If they didn't play at baseball stadiums so frequently and trot out new uniforms every time, it wouldn't seem like such a desperate attempt to generate more money at the expense of the saps who will attend these games in-person. The Winter Classic could be cool and fun, but in typical fashion the NHL just wants to get its money and run.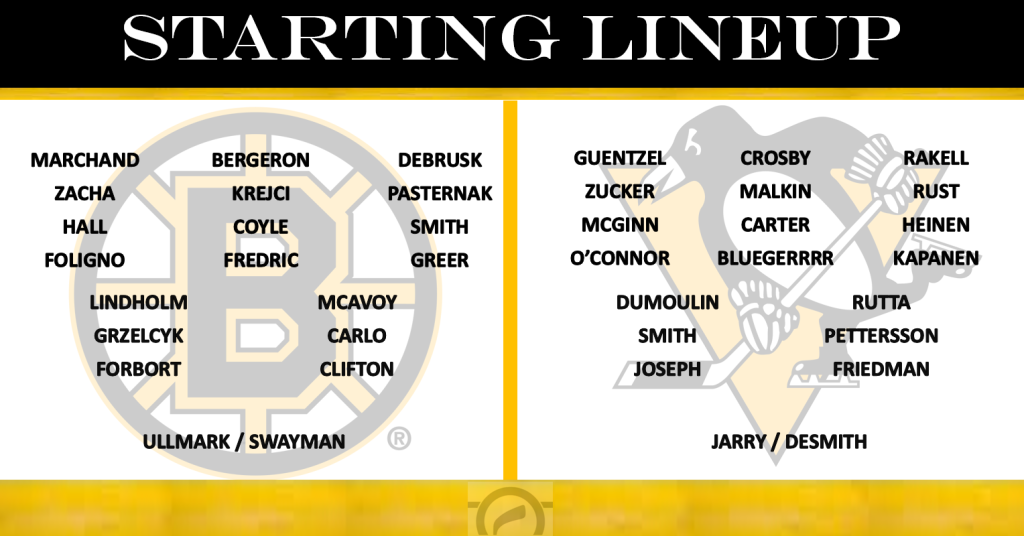 LET'S GO PENS
(please doan embarrass us)