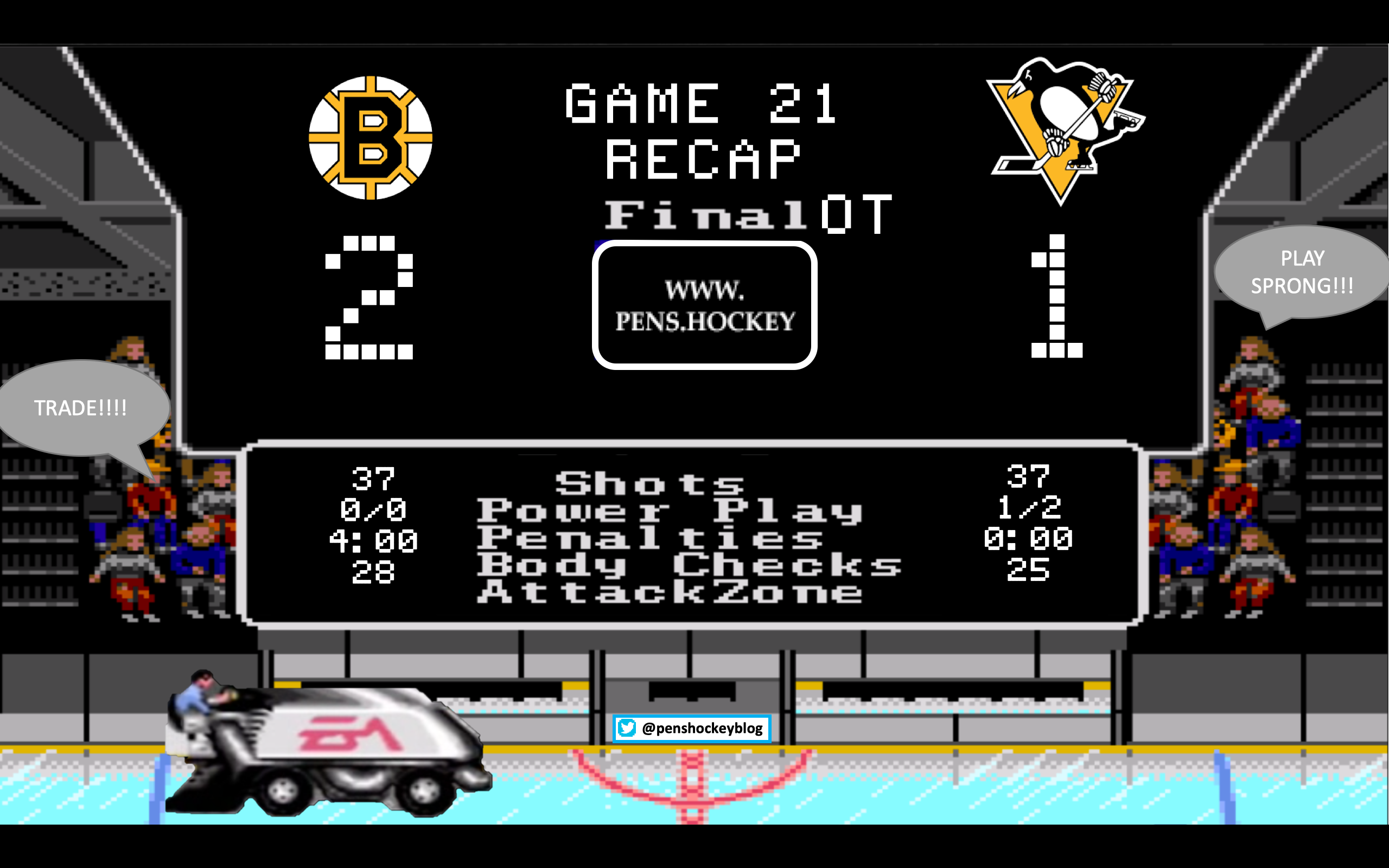 The night began with a bunch of millennials and their mobile phones.
*stick tap*
For the 20th anniversary of #HockeyFightsCancer, players from both teams raised their sticks prior to puck drop to honor everyone that has or currently is battling cancer. pic.twitter.com/wpedLfYvv6

— Pittsburgh Penguins (@penguins) November 24, 2018
Here's what the Penguins' line combos and defensive pairs will look like against Boston tonight.#LetsGoPens pic.twitter.com/NTZWysOuos

— Pittsburgh Penguins (@penguins) November 24, 2018
The first period was the kind of period of hockey one would expect on the day after a Thanksgiving feast. The effort was certainly there. Guys like Phil Kessel, clearly still under the influence of gravy, were back checking like a dependable two-way forward. The very first shift from Pens' top unit was an amazing showcase of their speed and skill. Hörnqvist had an excellent scoring chance during that first rush but Halak stood firm. He was solid throughout the period. Jarry, at the other end of the rink, held a similar standard apart from a misplaced pass that almost turned into something bad. Halak stoned Malkin on a breakaway and Jarry made a nice toe save a little later. Both sides were pretty even. Lots of broken plays, passes just a little of target. As I said the effort was there…the end project just wasn't as explosive as one would expect on the day after Thanksgiving.
Jack Edwards is a tool.
Got the old "No scoring. Penalties — None." going here tonight.

— Jonathan Bombulie (@BombulieTrib) November 24, 2018
Fairly even through 20 minutes, but looking to break out in the 2nd. pic.twitter.com/PvtG4b6xVy

— Pittsburgh Penguins (@penguins) November 24, 2018

Second period began with the Bruins forcing Pens deeper and deeper. This would've been catastrophic to this team in many of the lackluster games this season but at the moment that's just not how the story goes. Pens have taken a big step forward regarding play in their own end – with or without the puck. Eventually Riikola was taken down illegally which meant some sweet PP time for the Pens…behold:
Malkin's goal extends his point streak to six games (2G-7A). He also has points in five straight games against the Bruins (3G-6A).

Way to go, Geno! pic.twitter.com/Vq2HEktJWC

— Pittsburgh Penguins (@penguins) November 24, 2018
GO HALAK THIS LASER, YA DINGUS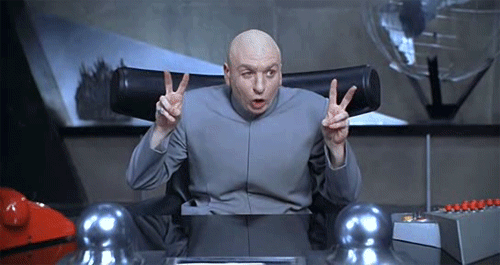 Pens regained their grip of the game after the go ahead goal. The ice began to tilt in favor of the good guys –> bad guys tie the game.
With his helper on @JDebrusk's goal, David Krejci is now tied with Peter McNab for 11th place on the #NHLBruins all-time scoring list with 587 points.

He is just 3 points shy of tying Cam Neely for the 10th spot. pic.twitter.com/ZsMZgGb9gw

— Boston Bruins (@NHLBruins) November 24, 2018
Jarry will want this goal back. Case closed.
Later on, parallax angle made a comeback and Jack Edwards looked like a complete idiot. It was good. NO GOAL.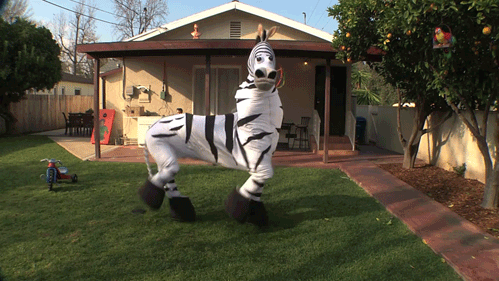 Pens finished the period with some grade A chances. Sadly Halak was being mean.
These stats are still SUPER close. Let's keep pushing forward in the 3rd! pic.twitter.com/qQRVu8rByO

— Pittsburgh Penguins (@penguins) November 24, 2018
Hörnqvist didn't return to the game for period three. He took a yuge hit from Kevan Miller…anyway that's supposedly the reason. Rust replaced Horny on the top line.
The third (turd) period was more of the same. Both teams took pretty good care of their defensive zones. As I said earlier this is such a positive thing to see from the boys. The prime real estate in front of the goal wasn't an 'all you can eat buffet' tonight. Nice work. 
Pens kept shooting straight into Halak's glove (LITERALLY). One thing to pick up from this game is that lob passes are fashionable again. Can't wait to see Phil skating one those alley-oops down and slamming them home…
Some decent scoring chances for Pens in the third. No luck. Into the overtime we go.
Before the puck drops for OT, look over some stats through 3 periods. pic.twitter.com/dP34Wc1WBE

— Pittsburgh Penguins (@penguins) November 24, 2018
There are not many things as sexy as watching Penguins in overti…oh frk Broons scored. Tired Phil, tired Geno, tired Dumo…Good night, folks. See you tomorrow.
88 ➡️ 47 ➡️ 20 ➡️ 2 points#NHLBruins pic.twitter.com/AR70kqvQKE

— Boston Bruins (@NHLBruins) November 24, 2018
Malkin on the overtime goal: "We stayed on the ice a little bit longer. We were tired. They changed a couple of times… One mistake, and they scored. We need to play smarter."

— Pittsburgh Penguins (@penguins) November 24, 2018
Lots of shots for both teams, but not a lot of goals.

Game stats: https://t.co/XBCoAhEYaH pic.twitter.com/bUqfz7hD6R

— Pittsburgh Penguins (@penguins) November 24, 2018
Thoughts:
Tonight's effort gives hope for the future. The full two points were ours to take. Halak was the 'man of the match'.

Pens didn't take a penalty. Well done.
Sprong's ice time was 4:18. I don't think he skated a shift after being on the ice for the tying goal. He's just a waste of space at this point.
Frk Jack Edwards…seriously.


Loading ...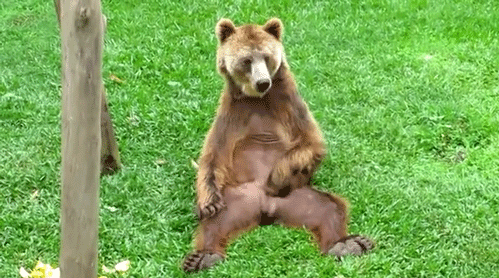 ---
---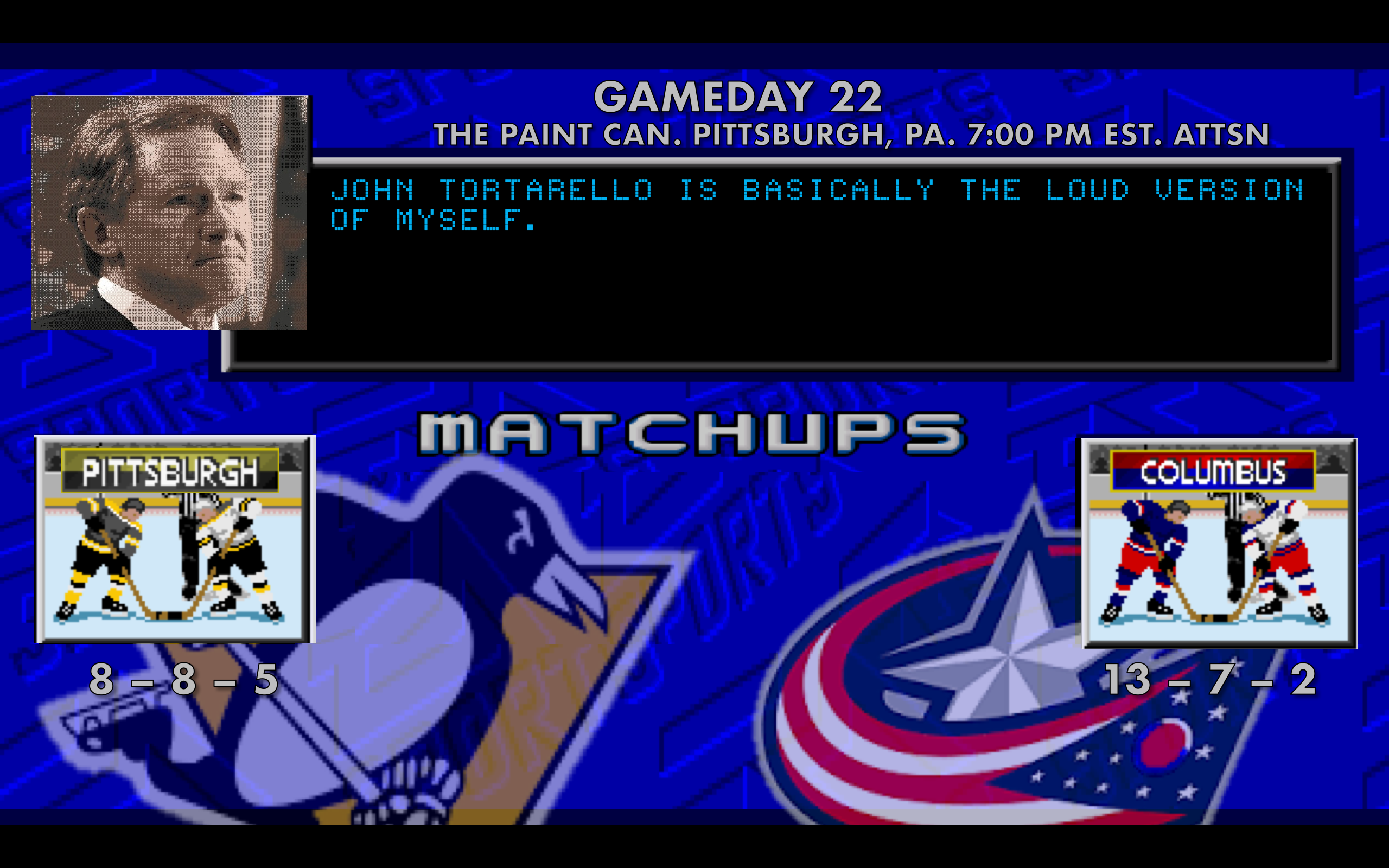 🙂
It's another hawkey night in Pittsburgh. YEAH BABY! BJ's are coming for a visit. I would imagine Sullivan keeps the same line combinations tonight with the exception of Horny and Sprong (maybe). Horny is being evaluated by the doctors today so we will see what happens later.
"What's that? What did you say? They're good this year? Hah I don't think so…"
But seriously…for whatever reason Columbus are first in the Metropolitan division and fourth in the Eastern conference. They're also playing the second leg of back-to-back games. With their last night's win over the Maple Leafs, they're now seven points ahead of the Pens with one more game played.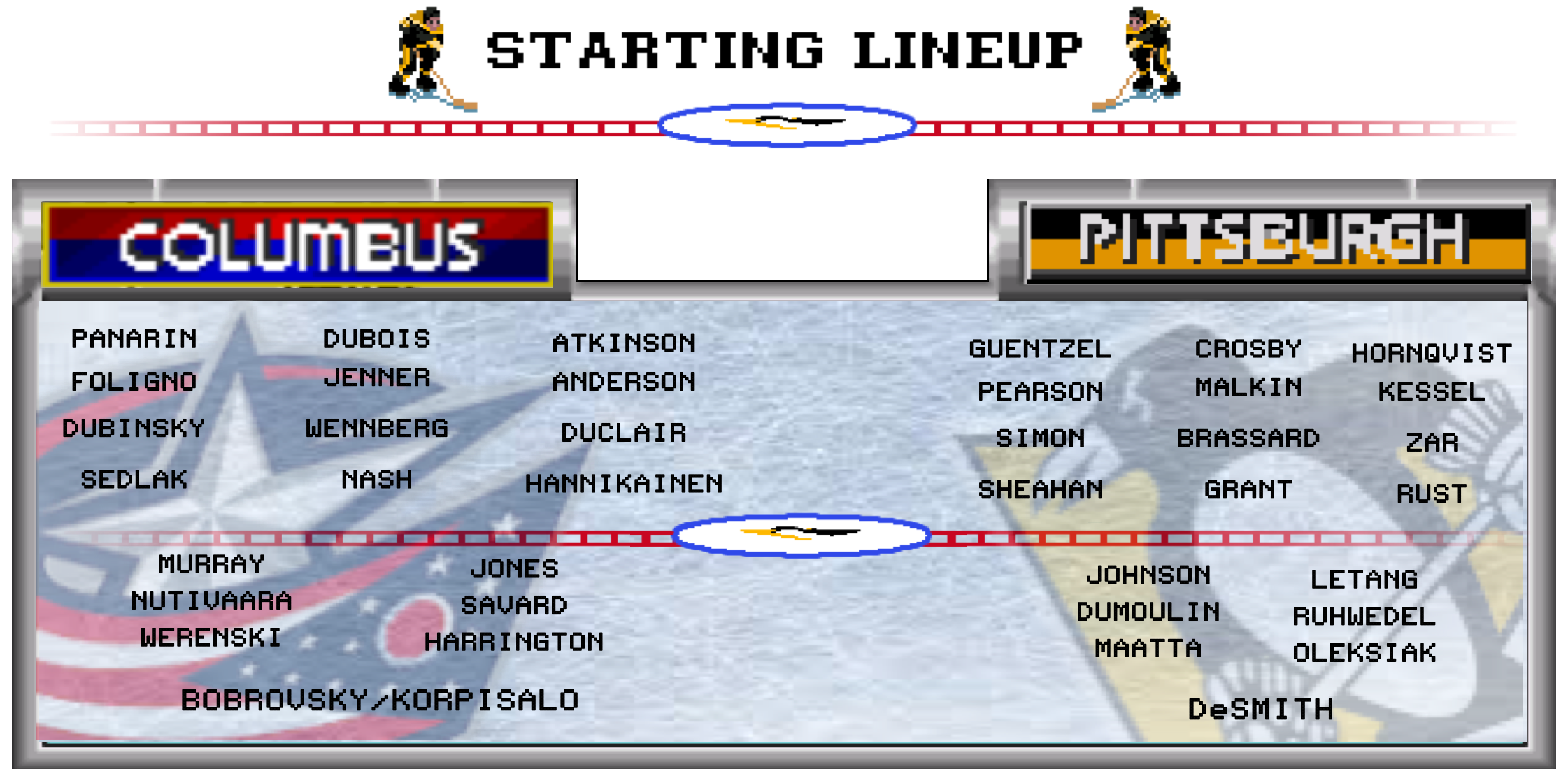 Since a picture is worth 10.000 words or so then a .gif must worth so many more. Imagine seeing SEVERAL kickass .gifs… That's like gazillion words. I think.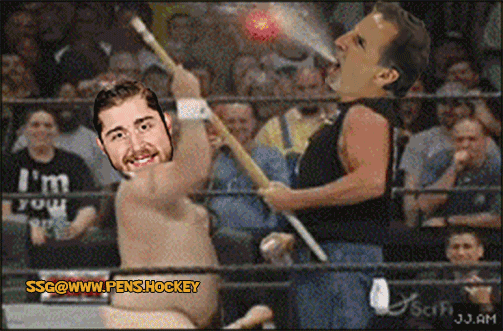 FUN FACT: Columbus Blue Jackets consider Penguins as their rivals.
FUN FACT: No braimb was hurt in this .gif…because you can't hurt what you don't have.

FUN FACT: Kicking the 'human embodiment' of a dik in the dik. Nice. #dikception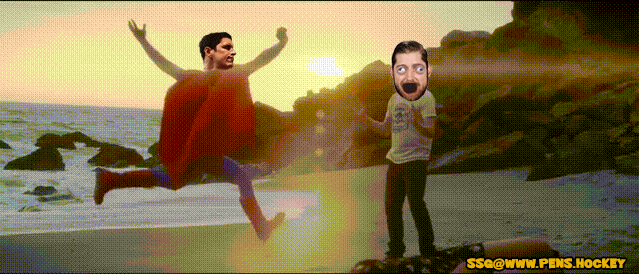 FUN FACT: Douchebinsky is considered an invertebrate.
FUN FACT: Douchebinsky likes toilet gravy.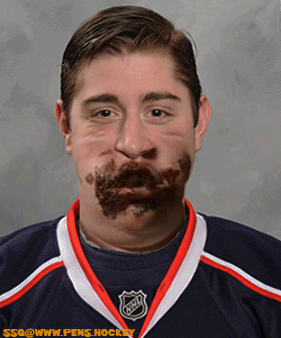 Just please beat these jackoffs tonight. THAT IS ALL.