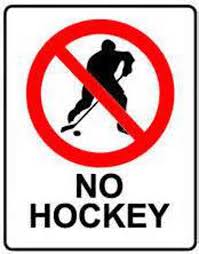 Hi everyone! I hope you're all staying safe and healthy in these disconcerting times. It's been two weeks since the National Hockey League hit the "pause" button on the 2019-20 regular season, and since I haven't been around much I wanted to catch up with you all and share some of my thoughts. I regret that this may be viewed in a political tone, which is neither my intention nor avoidable, as we live in a world where everything is politically-motivated, even if it is sincerely not so. Besides which, there are literally no sports to talk about.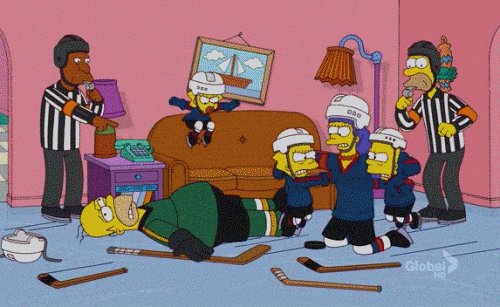 First, I thought I'd give you a little personal background, in case you were unaware. My wife and I are extraordinarily fortunate to both work from home and for the same company, which just happens to be my father-in-law's company – not that that has any bearing on how much we earn, but we are comfortable. We have two young boys, turning three and one this June, and we have a small social circle so we are both already used to being isolated. There's positives and negatives with all of it, but I'm in no position to complain.
Still, there have been disruptions to our routines. Every weekend my mother-in-law would drive out to come for lunch and a walk with us at a nearby living history museum; both of which are closed. We would usually go into stores as a family, but now of course that is riskier than just one person going. There are things that are tougher to come by, particularly some of the necessities for the boys (diapers, wipes), but of course some groceries are limited as well. These are inconveniences more than anything else, and I am grateful that it isn't worse. I'm afraid that it is going to get worse.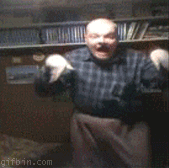 It's concerning that a broad swath of the American population will listen to everything that President Donald Trump says and take him 100% seriously; see the man and woman in Arizona who ingested chloroquine to try and prevent being infected with COVID-19. This man's death and his wife's severe illness is a direct result of the President's public misconstrual of the indication and administration of chloroquine. It wasn't an outright lie, but the President is in no position to make medical recommendations to anyone. What he is in the position to do is to mobilize the federal government to provide relief to the states and citizens which need it, and his laggard response throughout this crisis is par for the course for a man who likes golf more than work.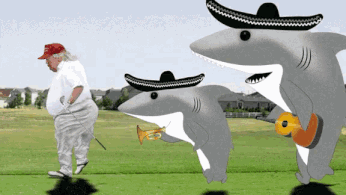 While there have been no indications that the pandemic is going to abate anytime soon, particularly in the United States, the President seems very insistent that America must go back to work, ideally by April 12 (Easter Sunday), ostensibly because there will be "suicides by the thousands" as long as people continue to practice social distancing. I understand that humans are social animals, and that long-term isolation could lead to higher rates of depression, which itself could lead to an increased rate of suicides. This article throws cold water on that theory; in any event, the number of people who will get sick and die from COVID-19 infection will explode far beyond that of any suicide rate if all Americans return to business circa the beginning of March.
I think of what happened with COVID-19 in the United States and elsewhere as being concussed. Your brain is rattled, you're unable to think clearly, but the rest of your body could still function. However, if you try to get right back up immediately afterwards, you're just going end up landing back on the ground. Doctors recommend physical and cognitive rest to treat concussions, and that is exactly what we've seen nationwide with many states and cities going into varying states of quarantine and closures. I have yet to see a single state see its infection rates reduce, and in fact many states in the South are seeing infection rates per day exceed even that of New York. They're only getting started; we're not even close to a gradual return to normal activities, but supposedly that's what we should be planning to do.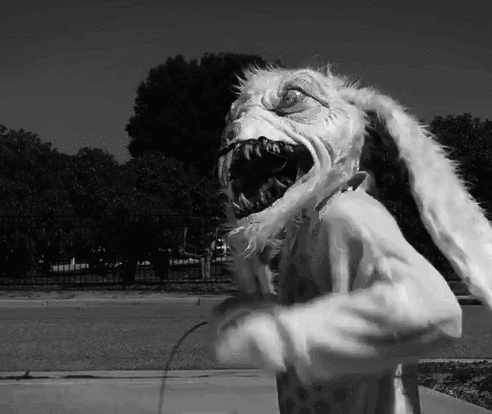 ---
I have heard and read many of the tales of hospital workers over the last few days, how dire things are, and as much as Americans are sacrificing their daily routines to help prevent the spread of COVID-19, these doctors, physicians' assistants, nurses, aides, everyone down to the janitors, are putting themselves at extreme risk to treat the very sick and save lives. Hospitals all across the nation are reaching a breaking point, and we haven't even come close to the peak of infection anywhere. These workers are the front-line in this "war," as the President put it, and they should be receiving everything and anything they need to help get people back on their feet and back home. After all, there's no real knowing when this crisis will slow down.
---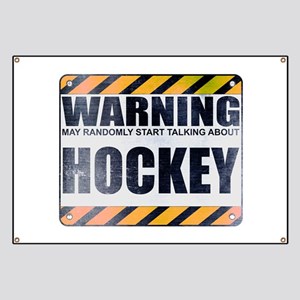 I would be remiss if I didn't mention hockey at all, although I do not have much in the way of optimism on the subject. On Wednesday, the NHL announced that the Entry Draft, Scouting Combine, and Awards Ceremony will be postponed. Some people took this to mean that the League was making a concerted effort to have some conclusion to the 2019-20 season; I am pretty confident that we have already seen that conclusion, and this announcement was more of an acknowledgment by the League that the situation with COVID-19 is still very fluid. It doesn't make sense to plan for things to be back to normal until we see that the pandemic is receding.
Eventually the 2019-20 season will be called off, and there will be a lot of disappointment and melancholy about another lost chance for a Stanley Cup. Of course, this applies to the twenty-something teams that still had a chance to make the playoffs, but really there were very few teams that had any real hopes of winning the Cup. For the Pittsburgh Penguins and we fans, there was some optimism that, by the time the playoffs rolled around, Jake Guentzel and everyone else would be back to full health and the true potential of the team would be unleashed. Regrettably, that seems increasingly unlikely; there has been no indication that the League or its players are going to practice or even work out together any time soon.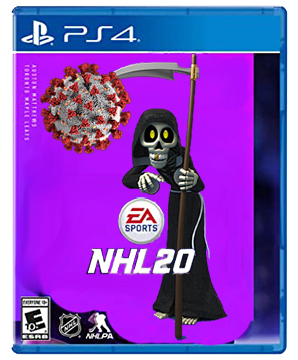 At any rate, you will be much better off playing NHL 20 to see how things could have gone this postseason. I would have held my breath to see how the Penguins would have fared, but unless they got back to 100% health and made a better effort on defense, they would not have made it far. Another second-round exit I suspect, though perhaps not to the Washington Capitals: I think they would have had trouble with the Carolina Hurricanes. Carolina eliminating the Penguins would have been appropriate, considering the Rutherford connection.
---
These are unique times. This past Friday afternoon, my wife and I drove from our home in Springfield, MA, out to Attleboro, a south Boston suburb, to retrieve an antique sewing machine, as my wife is into sewing and fixing up these old sewing machines for resale. Normally a trip like this, along Interstates 90, 295, and 295 towards and around Boston, would be at least a ninety minute drive, especially around rush hour on a Friday, but we got to Attleboro in probably seventy minutes.

We figured the opportunity to check out our old stomping grounds in Natick and Framingham would be too good to pass up in this event, so we went north on I-95/Route 128, which is usually Thunderdome at any given hour but often bumper-to-bumper as the work day concludes, and it was a ghost town. Easiest driving we've ever done on some of the busiest roads we've ever driven on. Unreal!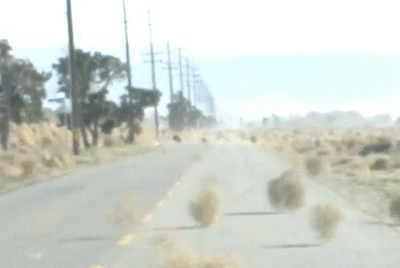 Anyway, I hope you all are staying safe and healthy, and not just by social distancing but by making the best of your days. I'm disappointed by the rancor about people being out in public during this time of stay-at-home/shelter-in-place/quarantine orders, but it is not surprising. People want and need to get out of their houses or apartments and not just into their back-yards or front-yards, if they even have that. This is really a golden opportunity to enjoy the sparseness of the world around us, and we're simultaneously told to resist the temptation as we risk infecting others or receiving the infection ourselves. Let this be a reminder, when we do get to relative normalcy, to appreciate the outdoors and fresh air perhaps a little bit more.