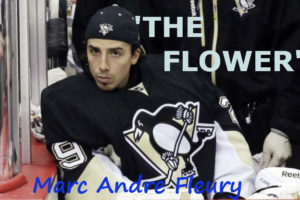 A few weeks back, I was freaking out that instead of writing a, 'Here's your team piece' I was writing an 'In memoriam' piece.  I kept checking my phone at work to see if Fleury was still a Penguin.  Thankfully, MAF was saved from the dog kennel and brought back home before he could be euthanized. Post-trade deadline, the MAF debate has simmered down but will most likely restart as we head into the play-offs.  Like in the movie Pompeii where the volcano grumbles but stops, so everyone goes back to watching men decapitate each other (I'm looking at you Sidney).  But before we get there, let's remember the really bad times.  Let me take you back, back to 2002-2003 season.  Penguins' record was: 27-44-6-5 (65 points) and they finished 5th in NHL Atlantic Division.  The coach was Rick Kehoe and the starting goal was Johan Hedberg, with the back-up being Sebastien Caron.
Alright, pop quiz: You don't make the playoffs but you do get the 3rd overall pick for the (all boner) 2003 draft class.  Don't mess this up!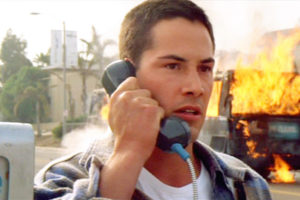 What do you do Jack, What Do You DO?
If your answer is, 'Trade with Florida for their first pick', then you are WRONG.  The correct answer is, "Bang Sandra Bullock on public transportation'.  Duh!
The penguins turned their 3rd overall pick, a second-round compensatory pick (55th over all), AND Mikael Samuelsson into a first overall pick; the corner stone piece of their future Stanley cup(s) winning team.  With the Panther's first pick overall, they chose a scrawny goalie with a big smile named Marc Andre Fleury.  Out of all the jewels that 2003 class had to offer, the Pens thought MAF was the right fit for the organization.
| | | | | |
| --- | --- | --- | --- | --- |
| No. | Team | Player | Pos. | Team/League |
| 1 | Pittsburgh (from Florida) | Marc-Andre Fleury | G | Cape Breton (QMJHL) |
| 2 | Carolina | Eric Staal | C | Peterborough (OHL) |
| 3 | Florida (from Pittsburgh) | Nathan Horton | C | Oshawa (OHL) |
| 4 | Columbus | Nikolai Zherdev | F | CSKA (Russia) |
| 5 | Buffalo | Thomas Vanek | LW | Minnesota (WCHA) |
| 6 | San Jose | Milan Michalek | RW | Budejovice (Cze.) |
| 7 | Nashville | Ryan Suter | D | U.S. U-18 |
| 8 | Atlanta | Braydon Coburn | D | Portland (WHL) |
| 9 | Calgary | Dion Phaneuf | D | Red Deer (WHL) |
| 10 | Montreal | Andrei Kostitsyn | W | CSKA (Russia) |
| 11 | Philadelphia (from Phoenix) | Jeff Carter | C | Sault Ste. Marie (OHL) |
| 12 | N.Y. Rangers | Hugh Jessiman | RW | Dartmouth (ECAC) |
| 13 | Los Angeles | Dustin Brown | RW | Guelph (OHL) |
| 14 | Chicago | Brent Seabrook | D | Lethbridge (WHL) |
| 15 | N.Y. Islanders | Robert Nilsson | C/W | Leksand (SWE) |
| 16 | San Jose (from Boston) | Steve Bernier | RW | Moncton (QMJHL) |
| 17 | New Jersey (from Edmonton) | Zach Parise | C | North Dakota |
| 18 | Washington | Eric Fehr | RW | Brandon (WHL) |
| 19 | Anaheim | Ryan Getzlaf | C | Calgary (WHL) |
| 20 | Minnesota | Brent Burns | RW | Brampton (OHL) |
"The league's Central Scouting Bureau said of Fleury, 6-feet-1 and 172 pounds: Has a quick glove hand and his overall rebound control is very good; goes behind the net to stop the puck well; has a strong, well-balanced stance; challenges the shooters aggressively; plays with a great deal of desire, determination and confidence; comes up big in pressure situations.  "
If you ever wondered what it would look like if you picked Sandra Bullock over MAF, click the link.  So, the bright eyed and bushy tail Fleury was getting the chance to play with the likes of Mario Lemieux and, and, and…… and well geez, here was your 2003-2004 Pittsburgh Penguins roster (click):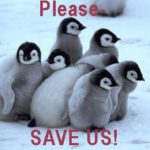 https://youtu.be/SrP2d_97EF0
Here's a brief synopsis of Fleury's early years from lukin10 on hfboards:
"In Fleury's first year I thought he was handled beyond terribly. He was amazing the first 9 games of the season, there was talk of Vezina and all-star and all that. After those first absolutely phenomenal games teams began to realize, "hey if we throw a nice long shot he'll give us a big happy rebound for a nice goal" and he totally fell apart.  Then there was the whole mental issue and then the whole WJC incident. After that he was bad in his return and even in the Q and AHL playoffs he was below par.… but this past season in the NHL his development was rather interesting. an outstanding beginning to the AHL, came up to the NHL struggled, had a breakout game vs. the flyers with 44 or so saves … then the pens sent him down the next day, which was beyond puzzling for me. i thought they were back to their poor developmental ways, but they eventually brought him back up, and while he was inconsistent, I still thought he had a very successful NHL season. he had 900 save percentage on a terrible team. I remember those back to back loses against Detroit and the blues where the pens should have lost 11-0.… I feel he's on par with Luongo, Kipprusoft, and Brodeur in terms of the best at making desperation saves. … like everybody else has said his rebound control is terrible.  … in the end i feel his development is right on track. It is so rare for a goalie to make it successfully at 21 or 22. Go in and think of the all-star goalies in the league right now. Hasek, Vokoun, Kipprusoft, Turco, Brodeur, and Luongo. 4 of those guys didn't make it till 27. It's just not all that feasible for goalies to make it right away, or else you have a Dipietro situation where you track back and wait even longer. There are 2 guys off the top of my head who broke in right away and consistently dominated. Roy and Dryden. Maybe you could make a Barraso and Hextall argument, but nonetheless that's such small company."
Now Lukin10 isn't some great hockey genius or anything but early articles a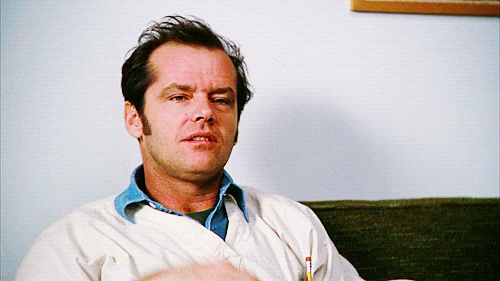 re hard to find.  I was hoping this would remind us all about how MAF has evolved.  It was the school of hard-knocks that helped FLOWER bloom, and he has been smiled like a crazy person throughout all of it. In Fleury's 13 years in the league, he has seen 5 coaches, 2 GMs, and 17 different goalie partners
The reign of Therrien began on December 16, 2005.  "Marc-Andre Fleury was still young and perhaps under-confident.  Therrien worked with Fleury in WB/S and jerked him around between three goalies (Sebastian Caron, Andy Chiodo, Dany Sabourin), making it hard for Fleury to really gain any form of rhythm.  The same thing happens when he plays in the big club.  While he was anointed the starter, his playing time was extremely staggered. He'd be pulled from games after giving up early goals, or when he seemed to be getting hot, he was put on the bench the very next game so Jocelyn Thibault could take some time."  The early years where rough but reinforcements started to arrive with addition of Crosby, Malkin, Staal and Letang.  "Meloche noted that Fleury is "a lot less scrambly than he was at this time a year ago," which makes it easier for the guys in front of him to retain their composure in high-stress situations.  By the same token, Fleury also benefits from having teammates such as Sidney Crosby and Evgeni Malkin, who can negate any lapse he might have with a burst of individual brilliance."
In 2006-2007 season, the Pens were ready to enter into their first playoffs, since 2001.  Despite putting up surprising numbers in the regular season, the youngsters were quickly dispatched.  Fleury and the rest of the Pens learned a hard lesson from Ottawa, as they lost the series 4-1 in the first round.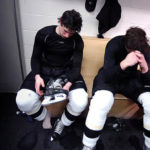 2007-2008

Yep, that is how MAF entered his first Stanley Cup final.  Ah yes, gotta love the French.  It was a lopsided series, as the team with heart played against the team with wisdom.  However it was the amazing play of Fleury in Game 5 that made all of Wexford get off their knees and cheer.  "Out of the 58 shots faced MAF stopped an astounding 55.  Compare that to Osgood's 28 stops and Fleury nearly had double the workload.  Sykora may have scored the game-winner, but Fleury made it all possible."   The series was loss on home ice, to the Flying-Tampons, during Game 6 but another lesson was learned by the team.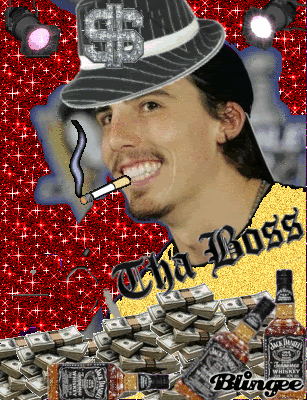 Yes, 2008-2009 Cup Finals may be Fleury's crowning achievement and defiantly his best moment as a Penguin.  The whole team got their chance to re-write their wrongs, as they dispatched the Redwings back to the nursing home.  And the guy who had a reputation of being the human equivalent of the Hindenburg disaster during big games came through like cash money.
https://youtu.be/pHG42PhnSwE
2009-2016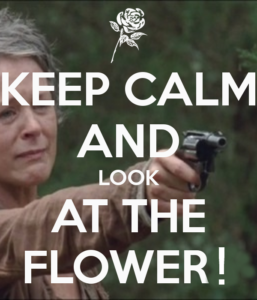 Like most fans, I was still on the Cup high, when the Penguins lost the playoffs in the 2nd round in 2010.  Hey, I was proud of them, it takes a lot of stamina to go back-to-back.  When they went down in the 1st round in 2011, with an AHL roster, I was just happy they even made it to the playoffs.  But then the whispers began.  Really they have always been there throughout Marc Andre's career but this time, they got louder, then they got their license, and then they bought a bus.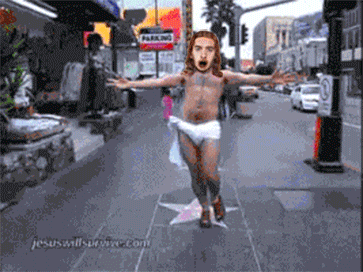 "Why is Fleury NEVER at fault? I am curious. Why is it always the defense, Bylsma, the referees, or the offense not scoring enough? It seems like when he has a bad night, everyone is quick to give an excuse for why it shouldn't be his fault."
"When it (contract) was signed, heads were turned as Fleury was fresh off of a string of disappointing and inconsistent playoff runs. It was so bad that, during last offseason, he went and worked with a sports psychologist to reduce his mental mistakes when the games meant the most."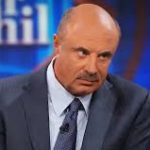 Now there are tales about how crazy goalies are.  They are either unbalanced, homicidal, or anti-social.  Of course, some are just pompous ass-holes.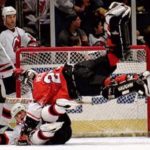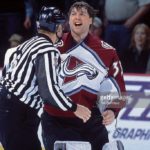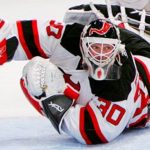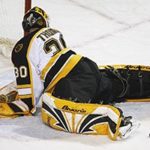 More recent favorites …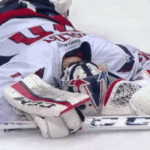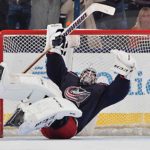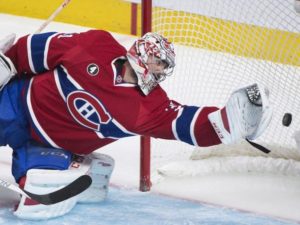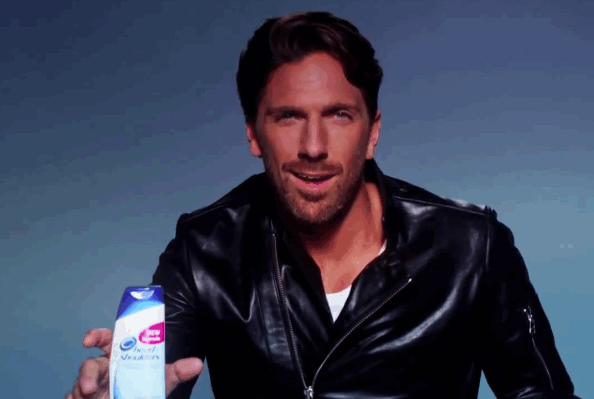 ---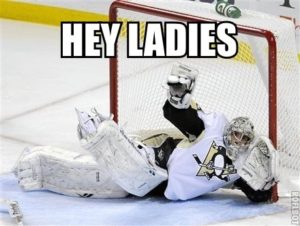 Ummm, lets see here, who to pick?  Surprisingly the Pens have been fortunate to have normal goalies (that I know of), with Fleury at the top of that list.  He seems really supportive of his backups and seems to be a point of levity in the locker room.  (No clue how Murray is; he seems like a guy who is up for anything… Go out dancing, go to a movie, drink some beers at home, assist you in a murder.)
Regardless, MAF has been on a redemption road even since he switched goalie coaches.
"He was exceptional," Brandon Sutter said. "Flower really hung in for us and gave us a chance. … I think he deserves a lot of credit the way he played."
This isn't the first time someone has come for Marc Andre's job.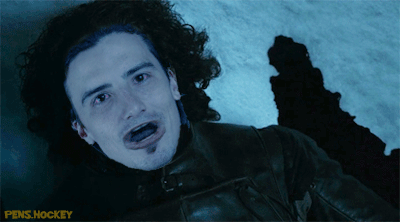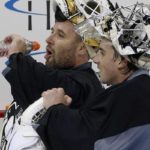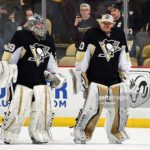 This is just the first time when he was actually playing at his best.  It has to be hard to know that a concussion cost you your job.  He was playing great last season.  He kept the team in the playoff picture while Crosby and the offense where in a coaching revolt.   No one knew that the AHL call up would be such a surprise.  It's like you go into the hospital to have you appendix removed and when you return home, your wife is banging another guy, but that guy happens to be a young Brad Pitt.  You wanna be mad but you also kinda feel like giving her the nod like, 'at a girl'.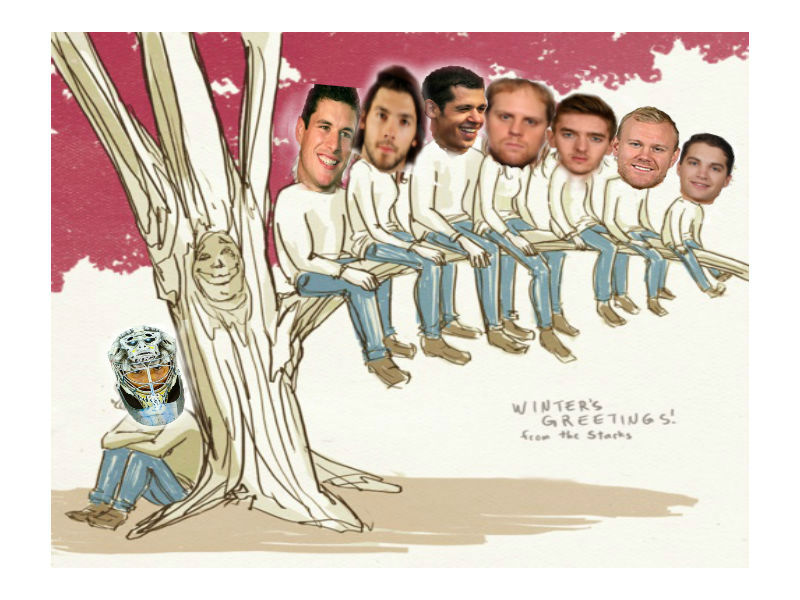 That's why I have such a Fleury-boner, it's not really his fault.  It's not Murray's fault either.  Some will say, "look at Fleury's numbers this year, he can't even beat most career backups".  However, imaging you're trying to bang your GF/wife but a mature Brad Pitt is standing in the corner, ready to jump in if you cannot perform.  He has played a lot better since the end of the trade deadline.  Fleury is known to be a roller coaster but he has been more stable heading into his prime (alright, alright, its still an interesting ride).  He's not a Holtby and he's not even a Murray, but he is dependable, durable, and pressure tested.  Fleury is still going to make mistakes and still make you want to murder yourself, but he is human.  So before you call him an Uber to Vegas, roll over and tell him you had a great time.  Tell him that you would love to see him again.  He knows you don't mean it, but it's the polite thing to do.  Fleury deserves it, he's the guy who'll stand up at the mic and admit to letting in 'soff' goals.  He's the guy who will step aside and coach his successor for the good of the team.  And he most likely will be the guy who'll say goodbye to his home for the good of the organization.  Marc Andre is an amazing goalie and person; and I will be in fetal position on the day his move is announced.
So lets celebrate the time we have with Fleury, pour out your 40 oz.   You're my boy Blue!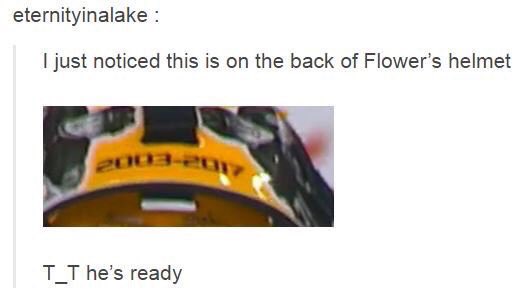 https://youtu.be/cKHbDevfcqY
https://youtu.be/f9P14iPzcUs
And now time for the debate.
Noteables: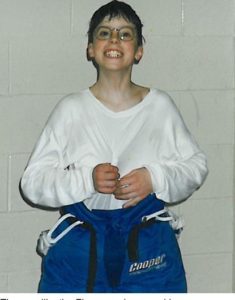 Random finds: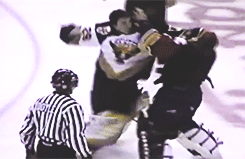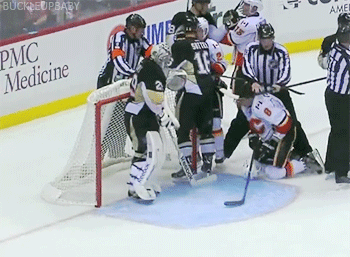 Previous Players:
---